Ireland's largest domestic passenger ferry has arrived in Galway from Hong Kong and will commence service next year.
Saoirse na Farraige has been commissioned by Aran Island Ferries and can carry 400 passengers bringing a much needed tourist boost for the region.
Made in Hong Kong - it is the largest domestic vessel of its size and was dropped off by a heavy lift vessel in Galway Bay earlier today.
The whole operation took several hours before the purpose built ferry positioned herself smoothly on the Atlantic Ocean.
Saoirse na Farraige will operate between Inis Mór and the Ros a Mhíl and Galway harbours.
The 40-metre vessel arrived from the Far East to the Far West opening up the Aran Islands to an expansion of tourism in the future.
Aran Island Ferries is run by the O'Brien family from Connemara.
Paddy and his father Michael started sailing to the Aran Islands in their Galway Hooker 'An Tonai' carrying turf to the Aran Islands to barter in the 1960's.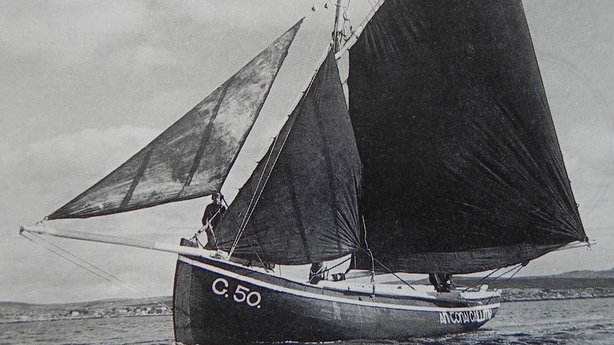 The decline of the turf trade saw them shift their business to passenger ferries.
The first engine was installed in 1969, reducing the journey time from Rossaveel to 1 hour 30 minutes. Prior to this, the journey could take 10 -15 hours!
Paddy's son Niall O'Brien is a director of Aran Island Ferries.
He said the business has been working on this multi-million euro investment for a number of years.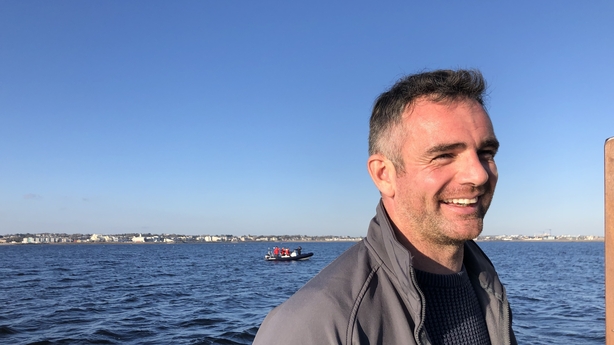 "We had timed our launch to coincide with Galway 2020 and reap the spin off in tourism. Sadly that didn't happen with unforeseen obstacles and then Covid-19 came along. If we had known what was ahead we might have delayed our plans but hopefully things will pick up for us and other businesses going forward."