A woman from Mauritius who gave birth to a baby girl in Co Donegal after she travelled to Ireland earlier this year to visit family and could not return home due to the Covid-19 pandemic has said she is hoping to return home with her daughter before Christmas.
Speaking to RTÉ's News One, Gimee Etwarysing said that she found out she was pregnant, two weeks before she arrived in Ireland to visit her sisters in Dublin and Donegal.
However, the Covid-19 pandemic struck and the airports in Mauritius were closed and so she could not return home.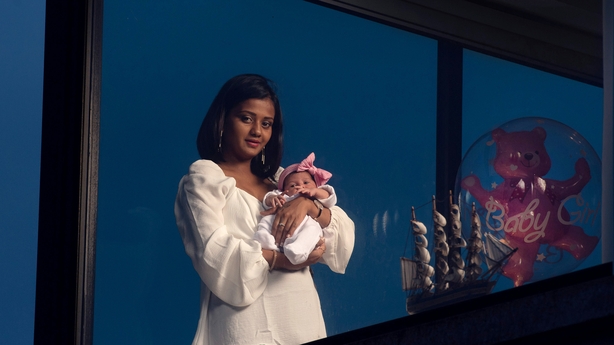 Ms Etwarysing said every month, she hoped they would reopen, but during the summer, at her 21st-week scan, she realised she would be having her baby in Letterkenny.
She said her family were very concerned about her and the baby, but on 8 October, baby Leah was born.
Ms Etwarysing said she chose an Irish name for her and she is doing very well and sleeping all day.
She had an emergency Caesarean section, so she has to wait six to eight weeks before she can fly home.
Ms Etwarysing is now hoping to travel home before Christmas so her family can meet baby Leah for the first time.