Organisers of the 19-year-old Imagine Arts Festival in Waterford have been forced to move much of their programme away from live performance because of the Covid-19 restrictions but are promising an online "feast".
The festival takes in three separate events involving traditional music, visual arts and literature and will start on 16 October, with the committee re-arranging the schedule to stay in line with the latest restrictions on gatherings.
The festival chairperson, Jane Keen, said: "In the true Waterford spirit, we have hung on till the last moment in the hope that we would be able to offer people live performances, music and readings to lighten up the dark days of Covid.
"We have filmed as much as possible in order to provide an entertaining festival in this strange and difficult year. Our festival will be a feast for online audiences and we are already planning to be back with a bang in 2021, too."
The John Dwyer Trad Weekend will kick off the festivities on Friday, 16 October, with an online Glor na nDeise concert featuring well-known Waterford musicians followed on the Saturday by a series of online workshops in Irish singing, instruments and composition.
Another concert will take place that night, honouring the music of the late John Dwyer.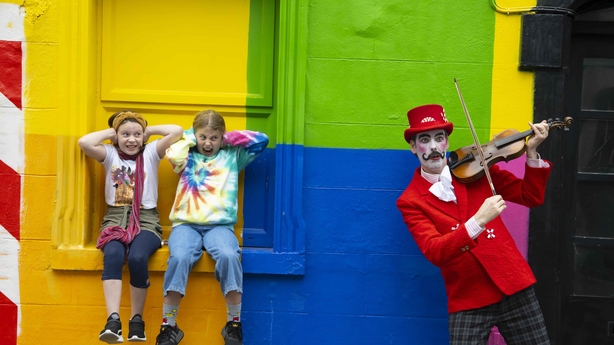 In visual arts, there will be an online tour of artists' studios around Waterford city and county, as well as a short film by Clare Scott, The Galway Incident, telling the story of incidents during a night out in Galway.
Five art exhibitions will take place virtually including work by Margo Banks, Janet Sibley, Ciara O'Neill, Matt Higgs, and William Murray and an exhibition called Creating Together Apart, presented downstairs at George's Court Shopping Centre in the city centre.
The Waterford Writers Weekend opens on Thursday, 22 October, and runs for three days with 13 online events on offer. Highlights include an interview with Sara Baume who will talk about her first non-fiction title; and an interview with award-winning writer Doireann Ní Ghríofa will see her discuss her debut publication A Ghost in the Throat.
In a free online event, Ambassador of Ireland to the US Dan Mulhall, a native of Waterford, will host a Desert Island poetry reading, while two of Ireland's best-known playwrights and directors Jim Nolan and Jimmy Murphy will chat writing, process and legacy.
Festival manager Nora Boland said Imagine has been supporting artists from all genres for 19 years, and will continue to do so. "For our 2020 Imagine Arts Festival, our goal is to bring the joy and colour of the arts to our loyal audiences and broaden our reach."