An artist in Tralee has been making the most of the Covid-19 restrictions by creating striking murals on the town's streets.
Mike O'Donnell's artworks are inspired by the town's history and people, as well as the coronavirus crisis.  
A number of the murals celebrate some of Tralee's footballing legends, such as Mikey Sheehy and Kieran Donaghy, while another expansive mural focuses on the town's tradition of merchant horses. 
However, some of O'Donnell's most poignant creations centre on the Covid-19 crisis and feature individuals painted in dramatic black and wearing snow-white masks.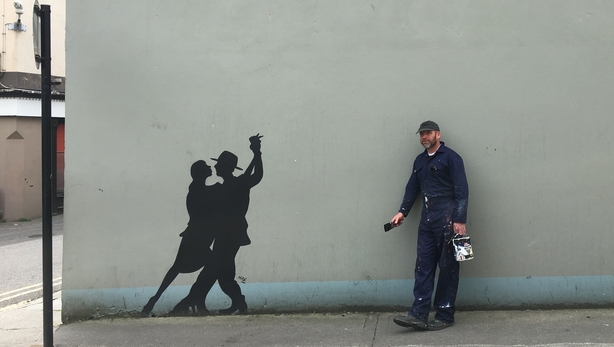 "I suppose at the beginning of the outbreak a couple of months ago, there was a lot of fear and a lot of anxiety about what would happen," said Mr O'Donnell
"I wanted to create images that gave hope. I have a lady wearing a white mask painted on the wall of a local pub. Her stride is beautiful, elegant and confident."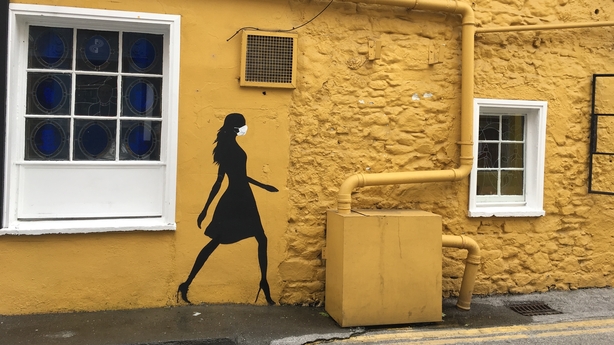 Mr O'Donnell drew inspiration from a traumatic period in the town's history to create another Covid-related mural.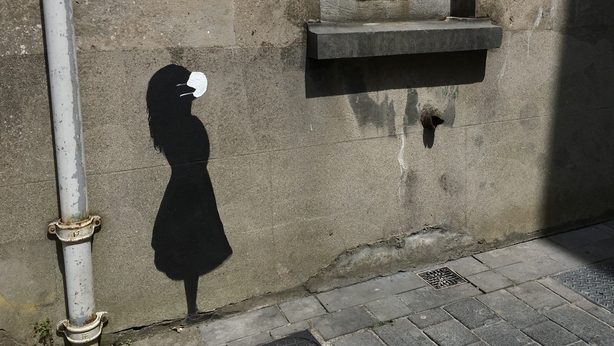 "There's a story about a little girl that came wandering in to Tralee during the Great Famine," he explained.
"The old people said she died of the hunger on Denny Street. I have wanted to commemorate her for a long time but wasn't sure how best to do it.
"I thought think there are echoes of that famine trauma in this current crisis. So I painted her in an alley just off Denny St.
"She's also wearing a mask, but instead of painting her lying down, I decided to have her standing, looking up in to the future. She stands for hope."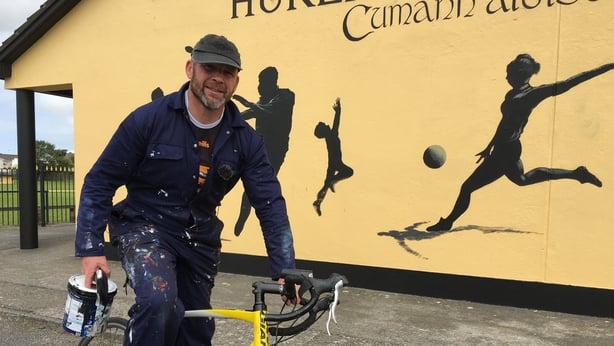 O'Donnell has created over 20 artworks on the streets of Tralee and he is also painting murals on the grounds of Austin Stacks GAA Club.
"During this lockdown, people talk about restrictions, but I think in many ways restrictions have been lifted," the Mr O'Donnell added.
"For artists and people who want to express themselves, this period has given the opportunity to be creative and create something out of nothing. That's a good reaction. It's good to be creative in times like this."