Under normal circumstances Rapid Action Packaging in Gaoth Dobhair in the Donegal Gaeltacht would be producing about 15 million pieces of packaging for food-to-go a week but Covid 19 saw that business plummet by 70%.
This week, however, the company, which employs 200 people, is turning the same raw materials into millions of protective face visors.
Following a call from the Procurement Department of the HSE asking him if RAP could produce any kind of personal protective equipment (PPE), Operations Manager John McDermott and his design team came up with a unique face shield using the same cardboard and protective film, equipment and skills that they normally use for food packaging.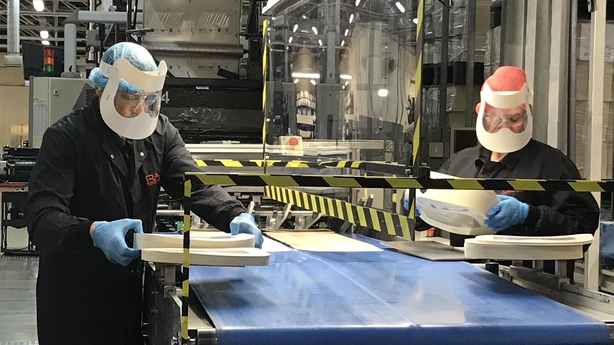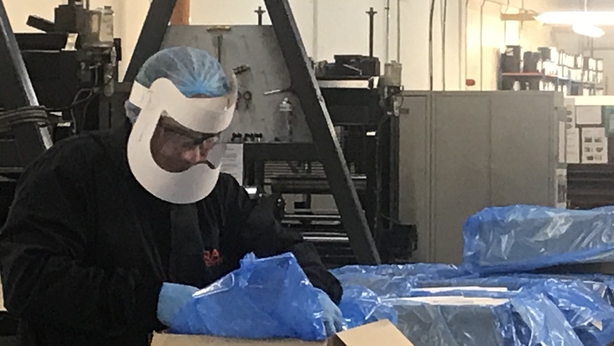 The first batch of one million went into production this week, feedback from the HSE and NHS has been positive and already the shields are in use in some cancer care centres in the UK.
Out of the first run of production, 65,000 shields are also being distributed free of charge to care homes across the island of Ireland and the UK.
RAP says it can produce over a million visors a day, well in excess of 10 million in a week if needed.
The great advantage of the visors, according to Mr McDermott, is that they can be used not just in healthcare but in many other settings including construction, retail, cleaning and education.
They are disposable and very cheap to produce and already, he says, the company is in talks with companies and distributors in Germany, the USA and UK.