Some 1916 relatives groups and historians have expressed concern about the status of a 'Georgian rubbish dump' known to exist underneath the Moore Street terrace and surrounding area.
Such dumps are classified as "middens" and need to be carefully excavated, according to the former Keeper of Antiquities at the National Museum of Ireland, Eamonn P Kelly.
He says most of the Moore Street/Moore Lane area was originally a quarry or brickfield, which was later filled in with rubbish during the 18th and 19th centuries before being built over.
Mr Kelly says the site is "sitting on a great wealth of archaeological material" and he is concerned at the lack of public knowledge about it and the failure by government agencies to refer to the material as midden, which would give it protection.
Thousands of 19th and early 20th century artifacts have already been discovered during excavations under floor boards and underground during stabilisation works carried out on the national monument on Moore St where 1916 rebels made their last stand.
The finds catalogued in a report by consultants Courtney Deery included prints of revolutionaries Robert Emmet and Lord Edward Fitzgerald, children's toys, old coins and, in one room, what appears to be a note folded up and stitched together for concealment.
Other items found in digs in 2015 and 2016 included bottles, nails, pottery fragments, paper, cardboard, lipsticks, cutlery and sewing paraphernalia
However, Mr Kelly says the brickfield site marked on Rocques map of Dublin in 1756 shows an infill covering a much wider area than the Moore St terrace which would have archaeological importance.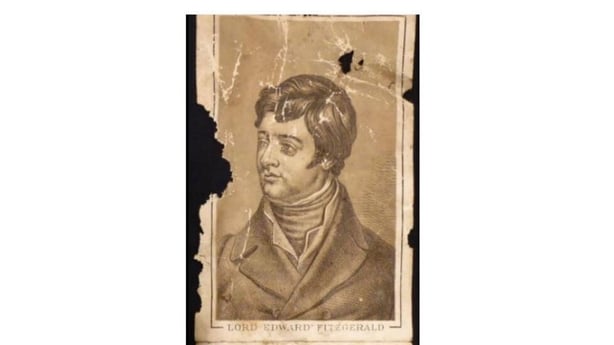 Patrick Cooney, of the 1916 relatives group Save Moore Street, said the Courtney Deery report was never made available to the official advisory group.
He said the discovery of this archaeological site will help to prevent the "inappropriate commercial development" planned for the area.
In a statement, the Department of Culture, Heritage and the Gaeltacht said that the archaeological potential of the brickfield site is recorded on the national monument list and if the presence of deposits are confirmed they will be preserved or excavated and recorded.
Hammersons, the British shopping centre development company which has plans for the site, has suffered financial reversals over the past year but is understood to be preparing a planning application to be submitted next year that will include an Environmental Impact Assessment.