A 125-year-old live shell is among an extensive range of memorabilia discovered in old trunks in a Co Kildare cottage.

The now decommissioned artillery shell is due to be auctioned this weekend along with dozens of other military and historical items from the discovery.

The haul was uncovered after the owners of a house in Castledermot decided to auction the contents of their home.

The treasure trove was found inside four leather suitcases that had been left in the attic of the property, unopened for 35 years.

The vintage trunks, which were used during World War Two, had been bought by the couple at a church jumble sale in Glenageary in Dublin in 1984.

The eight inch antique artillery shell, which is being decommissioned, caused an alert at an auction showroom in Ballybrittas in Co Laois when it was found.

Gardaí and the Army Bomb Disposal Team were called out to take it away and make it safe.

The shell, which is made of brass and copper, dates back to 1894.
Other items include World War One French trench maps and World War Two aerial reconnaissance photographs of North Africa.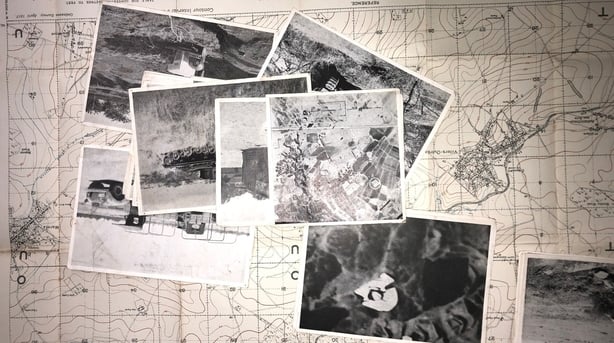 An original Cumann na nGaedheal election poster from 1932, mocking Eamon de Valera, was also found.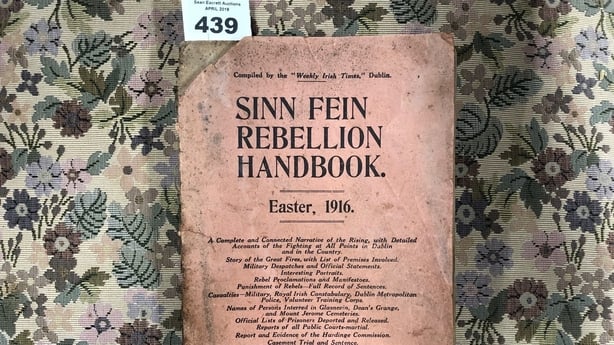 The suitcases contained a signed copy of a third draft of the constitution from 1937 and a second edition of the Sinn Féin Rebellion Handbook from Easter 1916.

There were a number of newspapers in the collection, including an original copy of 'The General Evening Post' from May, 1781.

The eclectic mix will go under the hammer at Sean Eacrett Auctions in Ballybrittas in Co Laois and online at 10am tomorrow morning.