Concern has been raised about the level of overcrowding in social housing units in Dublin city while hundreds of others remain underused.
New figures show that in one case there were seven people crammed into a one-bed apartment in the city, while there were seven people living in 45 separate two-bed apartments.
Rebecca Byrne lives with her husband and five children in a two-bedroom apartment in Dublin city centre.
She says living in these cramped conditions is extremely challenging: "There's not much room to swing a cat to be honest with you.
"There's myself, my husband and my five daughters, ranging in age from 18, 16, 12, 6 and 4 and we're living in a two-bedroom flat.
"The eldest three share one bedroom and the younger two are in with myself and Brian, but we can't even fit a cot bed in with the baby so she's in the bed with us and she's four so you can imagine that's hard.
"Two of the oldest girls are doing their Junior Cert and Leaving Cert and they've nowhere to study. I can't even get into words what it's like ... it's just really, really tough."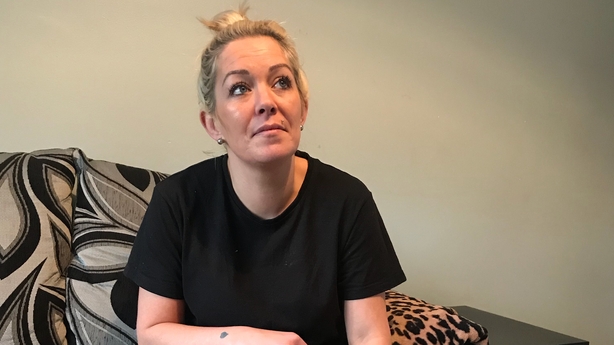 Figures obtained from Dublin City Council by Green Party Councillor Ciaran Cuffe show that hundreds of people are living in overcrowded and cramped social housing units across Dublin city.
In one case, there are 11 people living in a two-bedroom home, while in three separate cases there are 12 people squeezed into three-bedroom homes.
In stark contrast, there are more than 800 three-bedroom homes and more than 100 four-bedroom homes across the city with just one person living in them.
Cllr Cuffe says the problem needs to be addressed.
He said: "Dublin City Council is a landlord to 6,500 tenants and a lot of the attention has focused on the overcrowding and we do have a huge amount of overcrowding in the homes that we rent, but we also have what you might call undercrowding.
"In other words, we have a significant amount of people living in homes where they might be the only person in a three-bed or a four-bedroom house or flat, so I think we need to look carefully to see what we can do to get people into the right accommodation that meets their needs."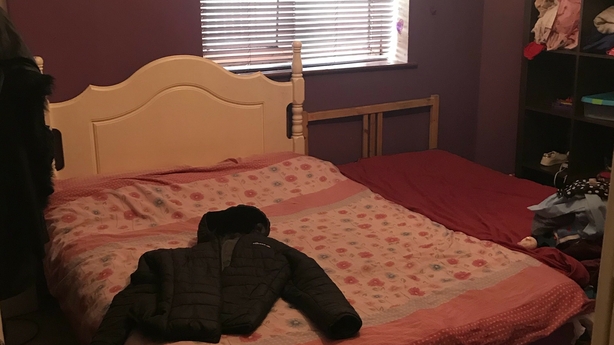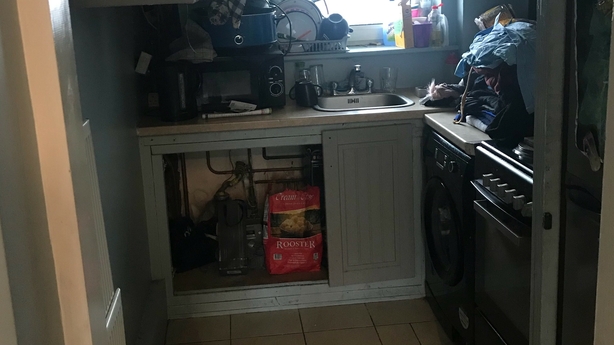 Deputy Chief Executive with Dublin City Council, Brendan Kenny, said: "There are about just over 2,000 people on our overcrowding list that would be classed as overcrowding.
"Last year, 300 of those got transfers to more suitable accommodation, so people living in overcrowded conditions do have priority to get a transfer, but it's not always possible for us to get the type of accommodation in the area that they want."
Asked how the issue of under-occupied homes can be tackled, Mr Kenny said: "With great difficulty.
"The main reason is that when families get accommodation they get accommodation that suits their needs, so there is no under occupation at the beginning, but life cycles change and children do leave the home and maybe the husband dies and you end up with one person living in a three-bedroom house."
Mr Kenny says it is a complex situation. "We can't force those people to move," he said.
"We do have incentives, we do have a downsizing scheme, we give priority to people willing to downsize, but people don't always take that up. We're not going to find a real solution to this particular problem until the supply issue improves."
We need your consent to load this rte-player contentWe use rte-player to manage extra content that can set cookies on your device and collect data about your activity. Please review their details and accept them to load the content.Manage Preferences
Architect and Assistant Professor at the school of Architecture in UCD Orla Hegarty said regulations on overcrowding need to be changed.
She said: "The regulations we have on overcrowding date back to 1966 so they're quite out of date at this stage and they specify how much airspace people would have for ventilation if they're sharing a room.
"We have more recent regulations from 2017, but there is a gap here in terms of you can't move people out of a property because of overcrowding, so it's difficult to say when a property is overcrowded."
Mike Allen, Director of Advocacy at Focus Ireland, said more options need to be created for people.
He said: "Many people living on their own in a large house would actually prefer to live somewhere else, but close by in the same community and so on, but we don't do enough to open up those options for people.
"We need to make sure there are single-bedroom units being built in areas where traditionally there has only been three or four-bedroom units, so people can stay in the same area and move into a smaller house and other people can move into their place."
Plans to build social and affordable homes on the former Glass Bottle Company site at Poolbeg in Dublin have stalled pending an appeal and the decision is due to be made some time this year.
Ms Byrne is hoping these plans will be given the green light.
"We're at the stage that we don't think we're ever going to get out of here," she said. "We're on loads of different lists for housing and stuff.
"Now we're on the IGB bottle house group as well, which if that went ahead, it would be unbelievable for us. I reckon that would be our chance to get out of here otherwise we have no hope."