Friday July 28 is the 25th anniversary of the date Deirdre Jacob was abducted, murdered and her body later secretly buried. It is a crime which remains unsolved.
Deirdre Jacob was near the gate of her home when she was last seen, on a Tuesday afternoon.
The 18-year-old had just walked the 25-minute journey from the centre of Newbridge back to her home at Roseberry. Home for the summer from her college course in London, Deirdre had run some errands and visited her grandmother in the town before walking home.
A quarter of a century on, it is still wondered by Deirdre's family - and by detectives investigating the case - if someone intent on violence was watching the teenager as she walked around Newbridge that afternoon. Was she followed that day? Or perhaps Deirdre's abduction close to her childhood home was a spur of the moment act by a passing killer who has yet to be brought to justice.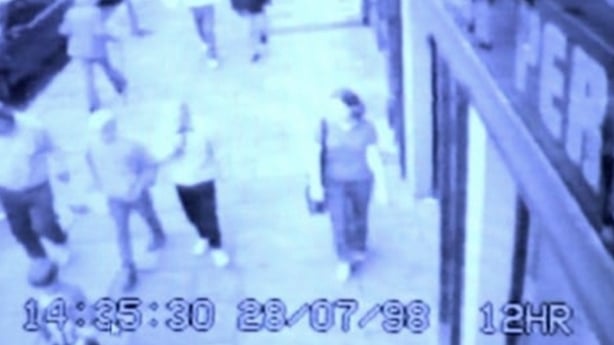 There was no sign of a struggle, no sign of violence, no items left discarded on the roadway. Deirdre had simply vanished, her disappearance totally out of character.
Deirdre's was one of a number of women who vanished in Leinster in the 1990s where - from early in the investigation - a real fear existed that a killer or killers were targeting women, murdering them and hiding their bodies. To this day there are at least eight cases of missing women in six counties where bodies have not been recovered, and killers remain free.
Five years ago, in July 2018, following a full cold-case review detectives investigating the case reclassified Deirdre Jacob's disappearance as a murder investigation.
On this the 25th anniversary of Deirdre's disappearance, the search continues for her body, and efforts are ongoing to identify her killer.
Over many years I have come to know Deirdre's parents Michael and Bernie.
Michael and Bernie still live in the home which Deirdre was walking back to that July afternoon in 1998. It was Deirdre's childhood home, where she and her younger sister Ciara had grown up. Ciara is four years younger than Deirdre. In January 2019 I interviewed Ciara for a special Prime Time report on the ongoing search for her sister. Michael and Bernie Jacob also made an appeal for information. Three of Deirdre's childhood friends – Orla, Niamh and Sinéad – also urged people to tell what they know.
Every day Bernie and Michael drive or walk out the same gateway Deirdre was approaching when last seen.
It was a passenger in a passing car who spotted Deirdre at her driveway, noticing Deirdre's distinctive 'Caterpillar' bag.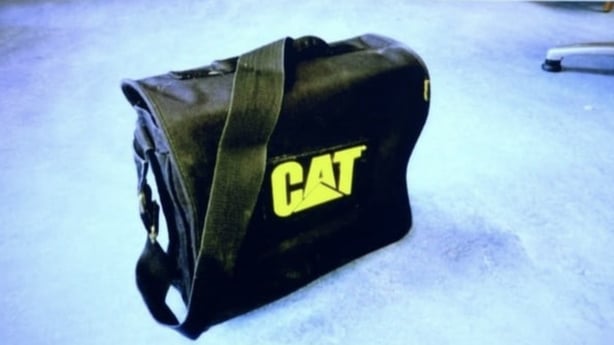 In the 2019 Prime Time report produced by Isabel Perceval, I travelled with Deirdre's father Michael on the last journey his daughter is known to have made – into the centre of Newbridge and back again.
Beginning the journey at Roseberry, and driving along the Barretstown road towards Newbridge town centre, Michael told me that no-one actually ever came forward to say they had seen Deirdre walking into town that Friday.
Deirdre knew all the area around Newbridge very well. She had been to primary and secondary school in the town.
On the day she disappeared Deirdre wanted to get a bank draft and post it to a friend in London to secure her accommodation for second year of college.
Michael told me how he still wonders if someone was watching Deirdre that day.
That summer there was a great feeling of excitement in Newbridge and throughout Kildare as the men's senior football team blazed a trail all the way to the All-Ireland final. Deirdre had been to some of the earlier matches.
Despite having moved to study in London, Deirdre had been back to Newbridge several times during the year, including for a work placement in a local school. That Friday afternoon she went to the AIB on Main Street, and got a bank draft which she then posted from the post office across the street. The last sighting of Deirdre on CCTV was as she passed by the Irish Permanent. She called in to her grandmother again for a few moments, and shortly after 2.30pm she began the walk out of town.
It's not known if Deirdre walked all the way down Main Street and then turned left towards Newbridge College, or if she zig-zagged through some laneways and roads to get towards the college, but either way it's thought she would have then taken a shortcut through the college, coming out the back college gate onto Barretstown Road.
From then, on the 10-12 minute walk towards her home, Deirdre was sighted by eight people, six of whom knew her.
A man cycled past Deirdre and recognised her. Then two people speaking on a footpath said hello as Deirdre passed by. Next, a man working on a roof recognised Deirdre walking by, and then at the Bog Cross, two people up a laneway saw her as she crossed the road to face oncoming traffic. She was now just a few minutes from home.
The distinctive bag Deirdre carried that day was never located. It remains a crucial part of the investigation. 
In August 2018 detectives investigating the case reclassified the investigation as a murder case. The then local Chief Superintendent. Brian Sutton told Prime Time that a digital analysis of video footage from the day Deirdre disappeared is an important element of establishing who was in Newbridge on the afternoon the 18-year-old disappeared.
Later today in the Town Hall in Newbridge, Gardaí will issue a fresh appeal for information. The location of the appeal is rooted in the town. Deirdre's heartbroken family will attend the press conference, which will begin at 3pm – a time of day, almost to the minute, that a killer took Deirdre Jacob away from her family, her loved ones, her town, on this date a quarter of a century ago.
A special prayer service will later be held in Newbridge to remember Deirdre Jacob.
---
Anyone with information on the case is urged to contact the Garda Confidential Line on 1800 666 111 or can reach detectives in Kildare on 045 521222.