Some key members of Russian President Vladimir Putin's regime appear to be increasingly willing to accept that Russia's war in Ukraine is faltering.
In recent weeks, as Ukrainian forces have pushed back Russian units all along the country's frontlines, the Russian Ministry of Defence has faced a growing barrage of criticism. Unusually, much of it has come from regime insiders.
On 5 October, Andrey Kartapolov, a member of parliament and former senior military officer, appeared on Solovyvev Live, a show presented by one of Putin's key propagandists.
"We need to stop the lying," he said. "We have talked about that before, but it looks like it does not reach particular leaders."
He said that key information from the war in Ukraine only seemed to reach people via unofficial sources, such as Telegram channels, and from war correspondents.
"The briefings of the Ministry of Defence almost never change in content. The Ministry of Defence don't think it is important to tell even part of the truth. This is not good. It may lead to a loss of trust."
It's not the only criticism that's been directed squarely at the ministry and other senior military leaders, including Russian Defence Minister Sergei Shoigu, in recent weeks.
People like the leader of the Chechnya region, Ramzan Kadyrov, have been even more vociferous. Mr Kadyrov has long been a key regional ally of President Putin.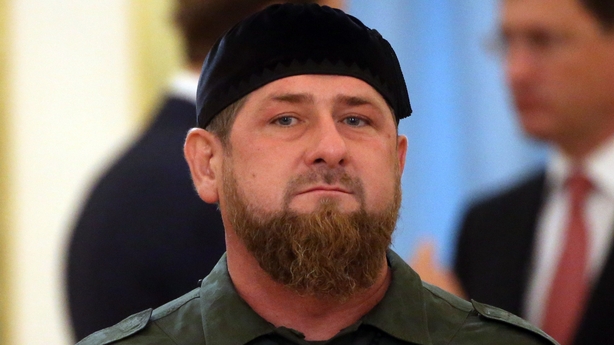 In the days after Russian lines collapsed in eastern Ukraine, Mr Kadyrov said in a Telegram message that he would oust Colonel-General Alexander Lapin, the commander of the forces on the ground.
"If I had my way, I would demote Lapin to a private, deprive him of his awards and, with a machine gun in his hands, send him to the front lines to wash away the shame with blood," he wrote.
Mr Kadyrov controls a Chechen force that fights alongside the Russian conventional military managed by the generals and staff he's insulting.
Mr Kadyrov is not alone.
Yevgeny Prigozhin, an oligrach who runs the Wagner group, rowed in behind Kadyrov. Wagner is a massive private paramilitary organisation that fights alongside Russian soldiers in Ukraine.
On social media, he reposted Mr Kadyrov's statement. In apparent reference to the military leaders, he said "these pieces of garbage" should be sent "barefoot with machine guns straight to the front".
To many Russian analysts, this is proof that there's a shift in the balance of power occurring within Putin's regime.
Both Mr Kadyrov and Mr Prigozhin are badly needed by Mr Putin, particularly as the conventional military struggles to regroup. Both men have been pushing for a change in how Russia fights the war.
Mr Kadyrov said on 1 October that "more drastic measures should be taken, up to the declaration of martial law in the border areas and the use of low-yield nuclear weapons".
It appears Mr Putin is trying to appease them and other extreme hardliners.
Mr Putin has since promoted Mr Kadyrov to a higher military rank and installed a new general to lead Russia's conventional forces in Ukraine. That general is Sergei Surovkin.
Mr Surovkin has a reputation as a ruthless officer with little regard for the humanitarian consequences of his forces' actions.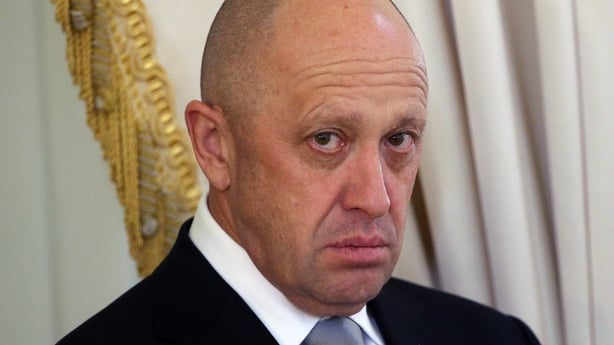 Forces under his command bombed schools and hospitals, and other civilian infrastructure, during the war in Syria. They also worked closely with Mr Prigozhin's Wagner group there.
In the days after Mr Surovkin's promotion, Russia dropped bombs all across Ukraine.
Hardliners welcomed the wave of attacks.
Mr Putin may hope Mr Surovkin's appointment will improve relations between the military and other pro-Russian forces – and ease criticism of the military.
But experts also say that Mr Putin appears to have gotten himself into a war he can't win. That, by annexing regions of Ukraine he doesn't control, he's closed off any off-ramp he had to end the war in the short term.
And they note – as the army struggles to rebuild undermotivated, undertrained and underequipped units – Mr Putin could become increasingly beholden to them.
If his tendency to appease pro-war hardliners continues, it's hard to know, militarily or politically, where Russia goes next – or what happens to the regime in control.
It's not likely to be good for civilians, or remaining infrastructure in Ukraine.
It may not be good for Mr Putin personally, and it might well go beyond that.