For Linda Dalton, getting Covid in 2020 was a life-changing event.
She is one of many people who contracted the virus and never recovered. More than two years later, she is suffering the effects of Long Covid.
"Neurologically, I have tingles – it's like insects are crawling all over your body. You swipe your arm or scratch your face because you think there's fly or spider," Linda told Prime Time.
At her home in south Kilkenny, the mother and grandmother – who is just 47 years old – outlined the symptoms that define her extreme Long Covid.
"I can't retain information. That would be my brain, the nerves, the ears. I still have heart issues – I'm on statins," she said, referring to a type of medicine that is used to lower cholesterol in the blood.
For a moment during our conversation, Linda paused. She could not remember the name of another medicine that she takes.
"That's an example of the brain fog – apologies for that," she said.
There are no official figures in Ireland for how many people have suffered from some form of Long Covid.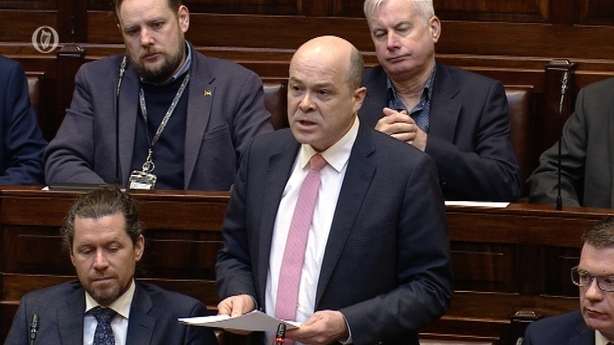 But in the Dáil this week, Independent TD Denis Naughten, referring to a recent study in the Lancet medical journal, said that the figures, if applied to Ireland, would show 336,451 people have had or do have Long Covid.
Long Covid is defined as debilitating symptoms which persist three months after a positive Covid diagnosis.
Most people who suffer Long Covid don't experience the most severe of health issues, but it's thought that around 10% of those who do get Long Covid have endured a year or more of debilitating, life-altering symptoms.
Based on figures in other countries, this would suggest that more than 30,000 people, like Linda Dalton, suffer from severe Long Covid.
And although "Long Covid" is the term given to the illness that causes these symptoms, for the most part, it differs from Covid-19.
The primary affect of Long Covid is neurological, and it can lead to pain and fatigue.
"There's something going on underneath the surface that the doctors don't know how to fix," Linda said.
"They can only manage the symptoms."
With no cure in sight, Linda's husband, Graham, has had to be with her every step of her journey.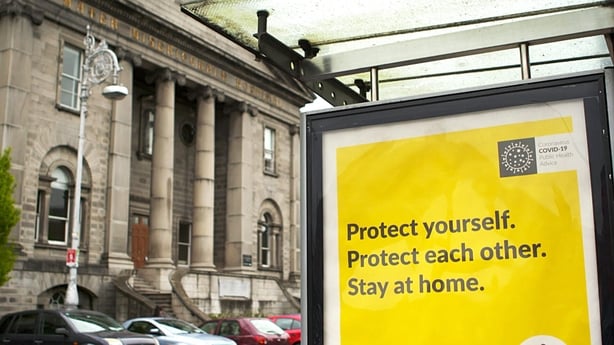 It was in the months after she contracted Covid, at the end of 2020 and the beginning of 2021, that her symptoms were "very bad", Graham told Prime Time.
"We got some track on what was happening, with lots of visits to doctors. We pay privately because we need an answer as quick as we can," he said.
Despite all of the research, Graham said Linda's world remains stuck.
"She has learned to accept her life. She has no way of telling if she is about to get tired," he said.
"It's very sudden. It can be very sudden," Linda said.
Professor Jack Lambert, of the UCD Institute of Infectious Diseases, told Prime Time that he has seen patients develop Long Covid after every different strain or variant of Covid-19.
"If we estimate that three million people may have had Covid in Ireland, and if we were to say that only 1% have had persistent Long Covid, that is a big figure", Prof Lambert said.
And there are other people who may have returned to the workforce who have a form of Long Covid.
"Long Covid affects the brain – there are an awful lot of working wounded, people who are back in work, but perhaps can't remember names. It's having an impact on the workforce," he said.
Susannah Thompson, and English GP who contracted Covid in April 2020 believed she was slowly recovering until an eventual relapse saw her come to the realisation that she was suffering from Long Covid.
"I collapsed – I pushed through it, heart going fast, severe chest pain, on the floor with my daughter next to me," she said.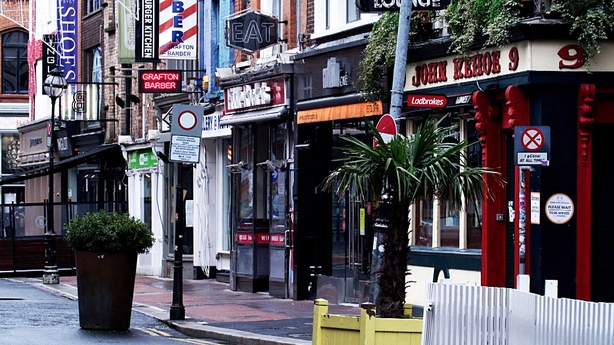 "I ended up in hospital, and haven't been able to work since."
Dr Thompson is active with "Long Covid SOS" and "Long Covid Kids" – two groups that have sprung up around the world for patients sharing information in the hopes of a cure.
"Long Covid was defined by patients. That's where the charities came from, that's where we said 'hold on, there are groups of us coming through this'," she said.
"Long Covid is not Covid – it's a legacy of fatigue of headaches, of pains, aches, swelling, of allergies."
Responding to Denis Naughten in the Dáil at Leaders Questions this week, Taoiseach Micheál Martin said there is a lot of research currently underway.
"We will need more research, not just in identifying the features of Long Covid, or indeed the duration of Long Covid – presumably the research will also have to look at the model of care," Mr Martin said.
The Department of Health has said the State's approach to Long Covid will be agile and flexible – and will adapt services based on learnings.
Prof Lambert believes Ireland is, in effect, playing catch-up compared to other countries.
"We've missed the boat with this. The initial Long Covid view was that it was pulmonary," he said.
"There are a lot of neurological specialists in Ireland – and they now need to be resourced and supported in treating patients."