Bus Éireann had little notice that the Government was planning to waive school bus fees for the current academic year to help alleviate the cost-of-living crisis, Prime Time has learned.
Bus Éireann spokesperson Elizabeth Headon said that while it was aware that a number of options to reduce the cost of school transport were being considered, "when the Government decision was taken on 5 July, we were notified then after that decision was made".
The revelation comes after well-publicised delays with the issuance of school bus tickets to students around the country in recent weeks.
Ms Headon said that the short notice put pressure on Bus Éireann, but noted that it had now issued tickets to 95%, or 124,000, of the 130,000 primary and post-primary students who had applied for tickets by the end of July. Some 6,000 tickets, meanwhile, are still being processed.
"We've dealt with almost everybody who is entitled to a place under the terms of the scheme this year", she said.
Ms Headon said that, though there was still some "remaining work" to do on finalising places for eligible students, there may end up being "additional concessionary capacity", meaning that extra spaces on buses could become available for students who would not ordinarily be eligible for a seat.
However, she said that, under the system set by the Department of Education, demand for such seats has tended to exceed supply in recent years.
Minister for Education Norma Foley told the programme she is in talks with the Minister for Public Expenditure and Reform to see if additional funding can be provided for school pupils who do not meet current Department of Education criteria for school transport and are reliant on concessionary tickets.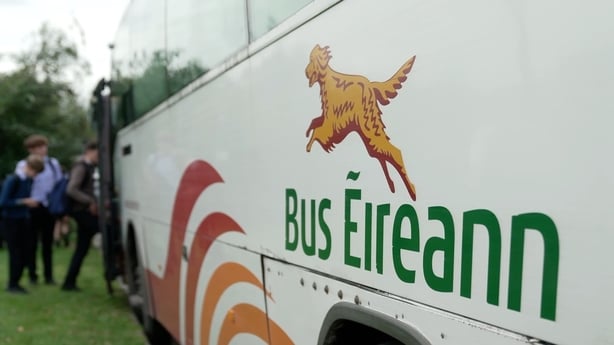 "I am in discussions specifically for those who find themselves outside the loop, who did not meet the criteria and who are concessionary, to see if there is scope from the Department of Public Expenditure if we can get additional funding perhaps to meet that particular cohort", the minister said.
She said the discussions were "ongoing in the context of everything else".
By the end of July, Bus Éireann had received over 44,000 new applications for school bus places. By the middle of September, it had received 51,000 applications.
In 2021, it had received only 38,000 new applications by the same date, suggesting an increase in new applications of only 13,000 in the year since then.
But new applications do not mean new applicants, since many of the 51,000 students are those who are beginning secondary school, and as such as required to apply anew for school transport. A proportion have also moved home or school, Ms Headon noted.
Bus Éireann said that it received 21,000 new applications between the 5 July announcement and the middle of September. Some 14,000 of those arrived before a 29 July deadline.
At the time of the announcement, Minister Foley believed the measure could save families up to €500 over the course of the school year.
Bus Éireann believes that the total saving, when all affected families are considered, will be around €20m.
But for a scheme that costs €300m a year, including the provision of Special Needs Education school transport, €20m may be small.
For parents stuck with administrative anomalies, gaps and failings, there is, however, a real cost.
On Monday, in the village of Rossmore, West Cork, eight families were still without tickets. That was progress, because a fortnight ago, 20 families had no seats. Some 12 families have since got tickets, most of them concessionary.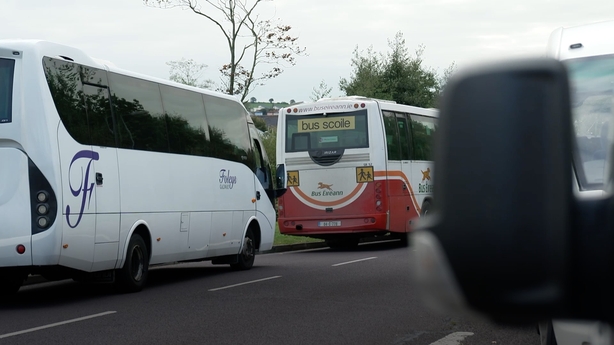 While some pupils are eligible because they meet strict criteria set by the Department of Education on numbers, locations and distances, others are in what seems to them like a lottery for the empty concessionary seats.
Bus Éireann is obliged to provide transport for the eligible, but there is no guarantee for anyone else. Some schoolchildren are finding they have no place on the bus.
Through an accident of geography or school, many in places like Rossmore are never going to be eligible.
One kilometre outside the village, at Kilmeen National School, principal Kenneth McCarthy explained why.
He told Prime Time that Kilmeen is somewhat an anomaly, because its national school is located between three of the locations for secondary schools: Rosscarbery, Clonakilty and Dunmanway.
"It's about 9-10km between all three", Kenneth McCarthy said.
"So, I am aware that some families are caught: they're caught on the line. They might be 100 metres on the wrong side of the line, which means that they're eliminated from going to the school of their choice."
West Cork-based Fine Gael Senator Tim Lombard describes the situation as "a postcode lottery", but parents are experiencing other administrative anomalies.
One parent in Rossmore said she has four children but has got tickets for just two of them.
No tickets have been issued to her other two children, who applied fresh as required, because they were starting first year in secondary school.
"I have to get two kids down here in the morning to the bus, go back home now and drive my other two into town, and then I have to make sure they're picked up in the evening, because I work as well."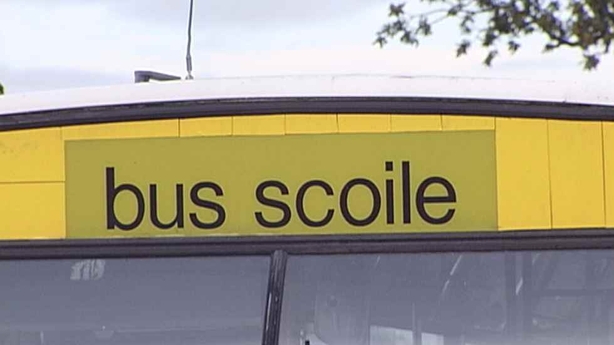 Other parents had applied in February or March but heard nothing since, while one had applied, paid for a ticket, and then applied and got a refund when the free scheme was announced, but has still no ticket for his son.
Ms Headon recognised it was "very disappointing and frustrating" if places are not available for applicants. But she pointed out that concessionary places are not guaranteed to applicants year-to-year.
The eligible child is one who lives a specified distance from their nearest primary or post-primary school, she said, and Bus Éireann is obliged to provide transport for them.
In that sense, she said, the system is "demand led".
When there is excess capacity, concessionary tickets are issued to pupils who either live close to their nearest school or attend a different school.
She said that, every year, there are disappointed parents, because the concessionary system is reliant on spare capacity on buses, after eligible pupils get a seat.
But she noted that Bus Éireann delivers a service at scale: it facilitates more than 45 million school passenger journeys a year.
While it operates 1,100 vehicles in its Bus Éireann and Expressway fleet, it oversees some 6,500 vehicles for its schools service, 90% of them through private bus operators.
Bus Éireann says that as demand grows, so has its supply of seats, and 30% are now concessionary.
Figures it supplied to Prime Time show the number of eligible and concessionary tickets issued by the company rose from 105,500 in 2018/19 to 124,500 to date for 2022/23.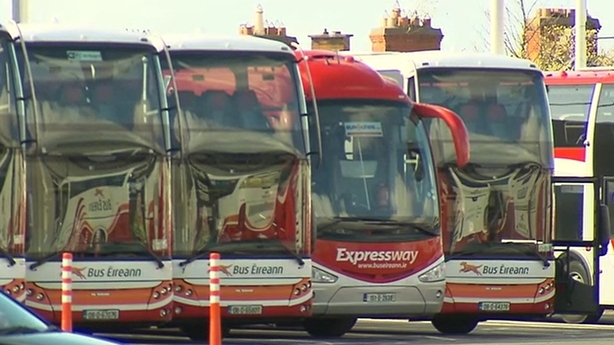 Separately, Special Educational Needs places rose from 13,500 in 2018/19 to 17,300 so far this year.
But for many parents, the biggest problem appears to be the uncertainty of relying on something that is a concession, not a right.
They described the concessionary system to Prime Time as "chaotic", "a lottery" and "archaic".
Their sense of it is that it is outdated and has long needed replacement, but instead of preparing for a time of rising fuel costs and a need for increased school transport to curb carbon emissions, departments have been caught asleep at the wheel.
Politicians are listening, and not just the Opposition. Senator Tim Lombard of Fine Gael said the concessionary ticket model does not work. He said: "It is totally out of date."
"We need to have a new system put in place that accommodates all children.
A review of the school bus system is expected to be complete next year, but backbenchers and the Opposition are saying there is no time to wait. The Government is under increasing pressure to act now rather than waiting for findings.
For its part, Bus Éireann said it welcomes the review.
"We look forward to the department reviewing the scheme and determining what policies would govern us in the future," Ms Headon said.