In the peaceful quiet countryside near Westport, Co Mayo, you can hear children play. Shouts of joy echo through the woods leading up to Barley Hill House.
This idyllic historic property, which once was home to an Army captain who monitored naval traffic in the North Atlantic during World War II, is now home to victims of the world's latest war.
Several Ukrainian mothers are staying in the period residence with their children. It is also housing several other children whose parents chose to stay in Ukraine. They are alone in Ireland, safe from war.
They are among the 60 children and 23 women who were brought to Ireland by Lily Luzan, the woman behind the Candle of Grace charity.
The charity was thrown into the spotlight when Ms Luzan led the refugees off a Ryanair flight from Poland and into Dublin Airport one week ago.
Their arrival was a surprise to authorities in Dublin, which did not have the capacity to process them. They were transferred to Mayo and put up in local hotels.
Despite the controversy that has arisen, Ms Luzan told Prime Time that she would do it all again.
"I will for sure. But I've learned this lesson," she said.
"It's not because I was stupid. There was no time, it was an emergency and it was done very quickly."
Ms Luzan had negotiated with Mayo County Council to provide accommodation for the refugees for three weeks, the time the charity hoped it would take to get Garda vetting for the host families who would take care of the women and children during their stay in Ireland.
Initial reports suggested that close to 30 of the children were "unaccompanied" when they arrived in Ireland.
But Prime Time has established that Tusla, the Child and Family Agency, has concluded that their parents all signed documents allocating some of the women who travelled with them as legal guardians.
The agency engaged translators to make contact with all the parents of the children in Ukraine to satisfy themselves that the children had not simply been taken.
In the reception of the Ivy Tower Hotel in Castlebar, we met a group of refugees – women, teenagers and young children. They were enthralled to see television cameras visit.
Their days in Ireland have been long and mundane, but locals have helped to fund swimming pool visits, cinema trips, bowling and other activities for the refugees.
"They are very kind people, lovely and well educated," said Mary McHugh of the refugees.
The hotel has been in Ms McHugh's family for many years. She spoke of her newest guests with pride and emotion – but she is haunted by one detail.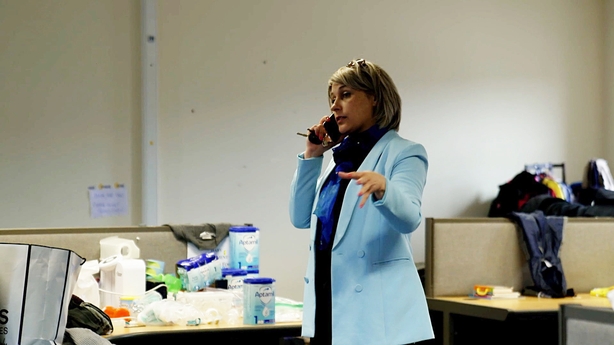 "There are children here with no parents. You know, I have three kids myself. You can't… can't put any sort of… conversation or comment on that," she said.
"There is one little fella. He sat by himself at lunch. The others were looking after him – don't get me wrong. But he was alone."
There is an emotional toll to helping those fleeing a war.
"Everybody is affected. It doesn't make sense that they are literally just running away from their country because they have no chance," Ms McHugh said.
"They are dying to get back. They are like the Irish that emigrated years ago."
Ms Luzan is the main driving force behind Candle for Grace, which was established in 2016. Since then, it has focused on bringing children from the Chernobyl area to Mayo.
Ms Luzan, who is from Chernobyl herself, first visited Ireland as a teenager.
She has faced criticism in some circles for not following proper procedures in bringing the children here – for failing to notify agencies in advance.
"I understand now the State was not ready for this group," Ms Luzan told Prime Time.
But she said that, due to the risk involved, only a very small number of people were told about her plans.
"I would never be able to forgive myself if they were bombed on the way out," she said.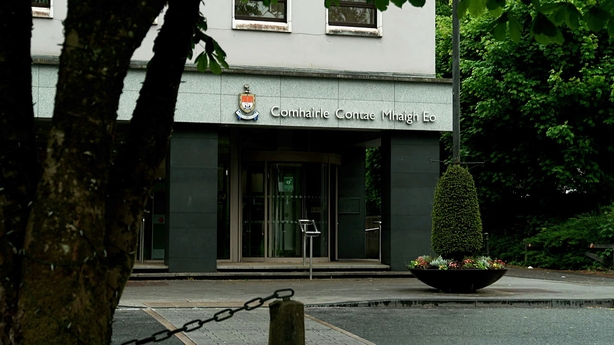 Ms Luzan said that, although she didn't inform Tusla of their impeding arrival, she had documentation attesting to the fact that all the children had legal guardians with them when they arrived in the country.
"Ukraine wouldn't let them leave the country if something was wrong," she said.
"So, from my point of view, we did nothing wrong. It's just the airport wasn't ready for us."
But even the UNHCR, the UN Refugee Agency, has weighed in, arguing that the children need to be reunited with their families.
As details of Ms Luzan's efforts emerged, the agency urged volunteers to work closely with Tusla and other State agencies if they plan to bring children to Ireland.
Like other groups, it is concerned about the protection risk to children when they travel without their family.
The UNHCR said that separating children from their family to escape war should be a last resort.
"Family unity is absolutely critical in these sorts of situations," Jody Clarke, a spokesperson from the UNCHR.
"So it's very important that these children are reunited as soon as possible with their family members, whenever that is possible and we hope that will actually happen in the coming weeks and months."
Tusla too is trying to get the message out that proper procedures should be followed.
It told Prime Time that it "expects all children and young people arriving unaccompanied to be reported to the agency by the relevant authorities".
While Mayo County Council knew the children were coming – senior officials were involved in organising temporary accommodation for the group – Tusla and other agencies were left in the dark.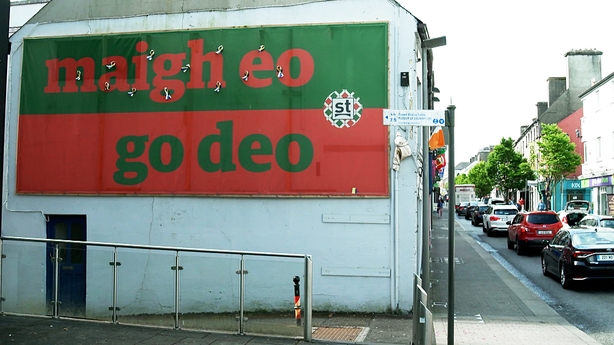 The council confirmed on Thursday that it was aware of the group's impending arrival.
But a spokesperson said it had expected that Candle of Grace would have liased with all relevant agencies on the plan.
It said that expectation was based on the fact that the charity had experience of bringing children here in the past.
However, Tusla noted that each local authority CEO has been given a dedicated Tusla contact for any issues arising with Ukrainian refugees arriving here.
The council has also confirmed that it will continue to fund the cost of temporary accommodation for the group in Mayo, and would recoup those costs from the State.
Despite the backlash, Ms Luzan is undeterred – arguing that anything is better than simply leaving these children in Ukraine.
She noted that radiation levels in Chernobyl have increased significantly as a result of the war – due to Russian shelling and activity around the former nuclear power plant.
She said: "So it's probably more safe to leave them over there, and more safe to leave them under the bombs and more safe to see them dying? So it's probably more safe to leave them there in Chernobyl, breathing that polluted air and letting them die?"
But she conceded that, if she brought more children to Ireland, things will be different.
"We will notify everybody. We will tell everybody. I now have personal mobile numbers for people who said, 'Lilly if you're doing this again, please give us a call'."
"I said, 'yes, I will. It might be one o'clock in the morning, but you will receive my call and I'll be asking you for co-operation!"