In recent years, Moldova has confronted crisis after crisis.
One of Europe's poorest countries, it faced a particularly sharp economic downturn as a result of the Covid-19 pandemic.
Amid soaring energy prices and a dispute with Kremlin-controlled Gazprom, Moldova's government had only recently declared two states of emergency to secure the country's gas supplies.
For the former Soviet republic, Russia's war with Ukraine could not have come at a worse time.
On 24 February, the day Russia's invasion began, Moldovan Prime Minister Natalia Gavrilita's initial reaction was like that of other world leaders: horror at an unjust war.
But her second thought was about the problems the conflict in its northern neighbour would pose for Moldova – about how her country had been robbed of development opportunities.
Her government soon declared yet another state of emergency, the third the country has faced in seven months.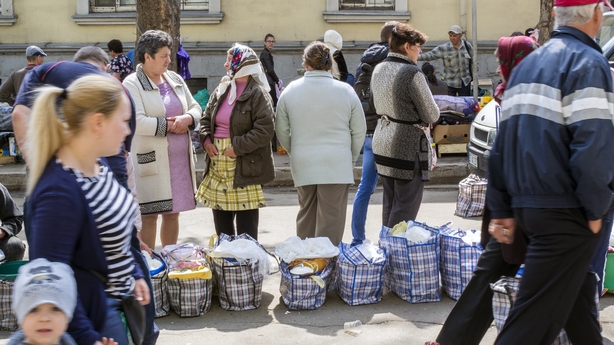 Just a day before the invasion, her government had launched an economic conference to update the country's development strategy for the next 10 years.
"We were really looking forward to limiting the firefighting, to stop thinking only in crisis mode," Ms Gavrilita told Prime Time.
After the outbreak of war, Moldova's first instinct was to assist refugees. But a huge influx into the country has only added to its economic pressures.
"I know that in Ireland and other countries, people see a rise in prices for food, for oil, for energy resources, but these products are much higher in the basket of consumption of Moldovan citizens," Ms Gavrilita said.
"We are a country of limited resources. Inflation has already reached 18%, and may go up higher due to this reorientation of markets. This is a very important concern for us."
Moldova is an ambitious country, but as well as economic concerns, there are security concerns, too.
To the east of the country is the break-away region of Transnistria.
The area has a population of around 300,000, and is recognised internationally as part of Moldova. But Moldova has no control over the region.
Over 1,000 people died in fighting in the early 1990s following the break-up of the Soviet Union. Moldova became an independent country, and the Transnistrian region attempted to secede.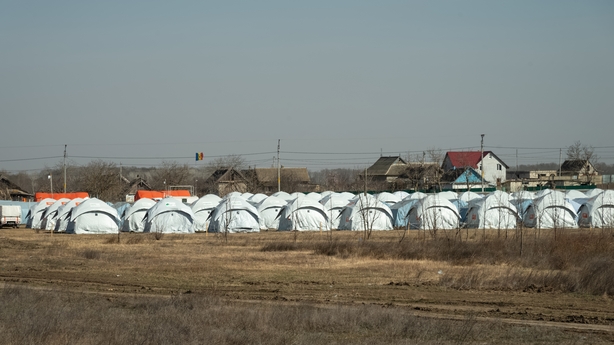 The area is supportive of the Russian Federation, and at the invitation of Transnistrian leaders, some 2,000 Russian troops – classified as peacekeepers – have been stationed there long-term.
Analysts have raised concerns that, should the Russian military take control of nearby Odessa in southern Ukraine, Russia could see a link with Transnistria and further destabilise Moldova.
Prime Minister Gavrilita is herself from Transnistria, but a proud Moldovan.
She is leading the political process in applying to join the European Union. Most of the Moldovan population favour the move, and want this eastern European country to be part of the bloc.
The country knows there would be financial benefits to such a move, and also greater political links.
"The people have clearly spoken for a European style of development. It is very important to know that European integration may not happen overnight. But, you know, despite the difficult times, despite this terrible war in our vicinity, people need a light at the end of the tunnel," Ms Gavrilita said.
But, for now, Moldovans are fearful, according to Vasile Cantarji, an opinion pollster with CBS-AXA-Centre of Sociological Investigations.
"We have a lot of arguments to consider that, if Russia wins the war, if Russia comes close to Moldova, Moldova will most probably be occupied by Russia," he told Prime Time.
He noted that the Transnistrian conflict in the 1990s was really a conflict between Moldova and Russia.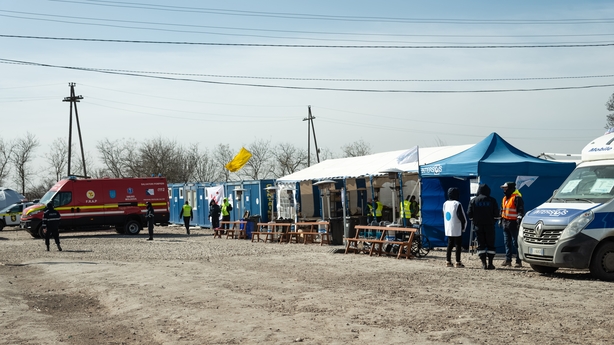 "The Russian Federation, for the moment," he said, "is the entity that has control in Transnistria."
The situation is only exacerbating the country's energy crisis.
"We are very much dependent on electricity provision from the Transnistria region, which is in turn dependant on gas provided by Gazprom," Ms Gavrilita told Prime Time.
Moldova is a largely agricultural country, with wine-making another contributor to the economy.
When Transnistria broke away over 30 years ago, Moldova lost its industrial base.
The country is now also funded by remittances – money sent home by Moldovans who have found work abroad, mostly in the west.
All things considered, some Moldovans are still hopeful about the country's future.
Vadim Pistrinciuc, a former Deputy Minister of Labor and Social Protection in Moldova, said that the country understood its place in the world, and how much work it needed to do to become a member of the EU.
"At the same time," he told Prime Time, "the small can be beautiful."
"We are small country with a small economy – a small population. But it is a beautiful country and very ambitious, and with a lot of potential."
Barry Cummins is reporting from Moldova with producer Sallyanne Godson and camera operator Shirley Bradshaw.