Thanks to our high vaccination levels, hospital numbers in Ireland may be lower than during the third wave. But Professor Ger Curley has seen the raw edge of this pandemic time and time again.
As one of the most experienced and respected critical care consultants in the country, Prof Curley has tried to be circumspect about the country's ICU capacity.
Now, as the Omicron variant once again threatens to overwhelm our hospitals, he is willing to be a little more candid.
"The consequences of us not adequately investing in our ICUs will ultimately cost lives," Prof Curley told Prime Time.
"We have an aging population. We have more complex surgeries that are now being performed on more patients – on older patients. We have new treatments that are prolonging life," he said.
"And all of this in every other country in the world has meant an increase in the need for critical care capacity."
Around 21 months into the pandemic, we have grown weary of hearing about the situation in our ICUs, which remain under severe pressure.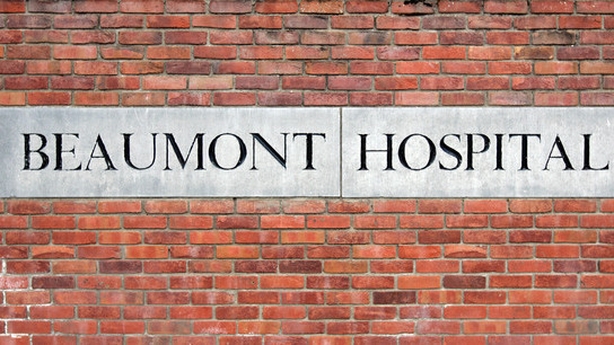 But, like healthcare workers all over the world, Prof Curley, a professor of anaesthesia and critical care at the Royal College of Surgeons and a consultant at Beaumont Hospital, is tired.
"Everybody – the population, the Government, everybody, including us – are just tired. They want to go on with their lives. They want it to be over," he said.
But the latest phase of the pandemic has brought new lows – such as young patients dying who, for whatever reason, have chosen not to get vaccinated.
"It only takes one 30-year-old patient who dies from this very severe infection to make you realise that, unfortunately, it hasn't gone away," Prof Curley said.
And, while we haven't forgotten the nurses that bear the brunt of the pressure, perhaps they are no longer to the fore of our minds.
"For most nurses, there has been no break. I've heard people refer to it as being relentless," said Natalie McEvoy, a nurse at Beaumont Hospital.
After the first wave of Covid-19 receded in the summer of 2020, Ms McEvoy and her colleagues concluded that they could never deal with that again.
But then a second wave came. And a third. Now, the Omicron variant has dimmed any hopes we had of putting the pandemic behind us anytime soon.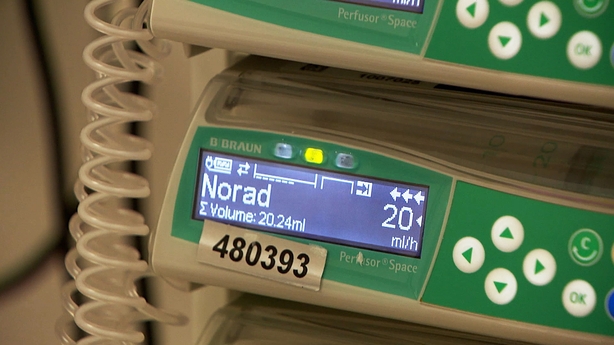 "They have been doing that continuously for almost two years now. And it really is taking its toll and not only on nurses but on healthcare workers in general. It's been really, really tough," Ms McEvoy said.
She told Prime Time that people are leaving the health service because they can't face working under the pressure. There is a "crisis", she said, when it comes to retaining critical care nurses.
Colleagues are not just leaving ICUs, but the nursing and health sector altogether.
That has made it all the more difficult for those who have chosen to plough on in jobs they find immensely challenging, but ultimately love.
Prof Eoin Feeney, a consultant in infectious diseases at St Vincent's University Hospital, said that the pride and sense of purpose that healthcare workers felt after the first wave has now waned.
Healthcare workers are "very tired" and "a little fed up", he told Prime Time.
He's been more honest than most to describe the relentless pressure staff have been under since the pandemic began.
Despite the high number of daily cases, the hospital is coping better. There are fewer people in ICUs than previous waves, even though a large number of those in ICU are unvaccinated.
But, even without going inside the hospital, it's hard not to be reminded of the ambulances lined up outside hospitals when the first wave hit.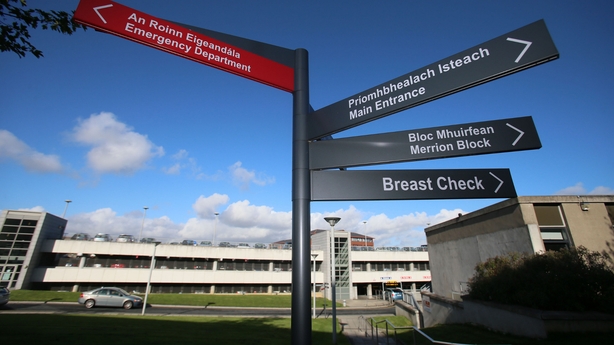 Where there was once one entrance to the hospital's emergency department, there are now two. One door is covered in green stickers, the "non-Covid" entrance.
The other door is emblazoned with the word "COVID" in large red letters. It's hard to miss.
Two streams for admissions to the hospital are now routine, and outside, where ambulances once parked, there is large temporary structure, known as the annex.
Here, patients with Covid symptoms are assessed before they are allowed access to the hospital.
"I think we're in a lot better place than we would have been without vaccination," said Prof Feeney.
"For example, the last time when it was winter and we had about 4,000 or 5,000 cases a day, this hospital essentially became a Covid hospital with 130 patients here – almost a fifth of the entire hospital – with Covid-19."
Case levels are similar now. But there are only about 13 or 14 patients with Covid-19 in St Vincent's University Hospital, he said.
Whilst healthcare workers are wary of what is to come, they also know that, without the vaccines, things would be much worse.
The warnings from the HSE today – that increased Omicron cases could really hit routine services in hospitals – is bound to be a concern.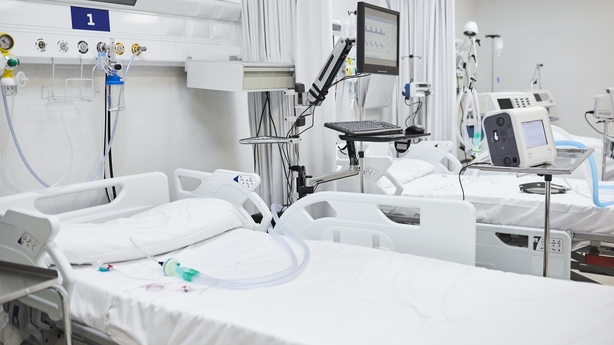 Prof Ger Curley may be an experienced critical care specialist, but he is human too.
"I understand how people want to move on from coronavirus. I completely understand how they are tired of listening to the numbers and the so-called scaremongers," he told Prime Time.
But the numbers make one thing clear: A large number of people in ICU who are struggling are unvaccinated. And some of them might die.
That is tough not only for their families, but for everyone who is taking care of them.
"It really does take an emotional toll on all staff to watch these patients dying from a preventable disease," Prof Curley said.
It takes a toll no matter who is dying. In an ICU, each individual patient, he said, is important and meaningful.
But seeing young, fit and otherwise healthy patients die is, he said, particularly dispiriting.
"None of us expect that they will acquire such severe disease and deteriorate and die in this way," he said.
"The statistics just do not tell you about the impact of that on the individual and on their family. And that impact is just huge for each and every single patient who comes to the ICU and succumbs to severe disease or dies from severe disease."