Convicted and jailed child sex abuser Kieran Creaven targeted almost 100 children in multiple online approaches, Prime Time has learned.
The former RTÉ Sports programme editor, who was sentenced on Friday to 10 years for crimes against children in three different countries, was not known to gardaí before West Yorkshire police contacted them after a group of paedophile hunters trapped him in 2017.
Around 30 minutes before he went to meet what he thought was a 13-year-old girl outside a hotel in Leeds on 18 November 2017, Creaven was casually exchanging texts with friends and colleagues, and reminding them about a party for his wife's 40th birthday the following Thursday.
His trips abroad to abuse children were only halted because the Leeds-based vigilante group, Predator Exposure, entrapped him online over four months using a fake 13-year-old persona, arranged to meet him, and then confronted him before handing him over to the police.
Gardaí have issued an appeal to children and to parents who may have come across social media profiles with the names Jimi Cee or CaseyCasey to contact them. They are concerned that two other children with whom it is known Creaven had online contact may have been subjected to sexual exploitation but may be afraid to tell their parents.
"In addition to the three Irish victims where there were charges, there are a further five young people and children who were taken into safe care in the Philippines," the head of the Garda National Protective Services Bureau, Detective Chief Superintendent Colm Noonan, told Prime Time.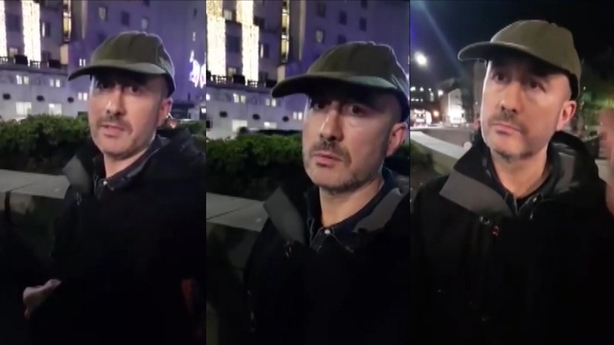 He said an adult, understood to be a vulnerable girl who was over 18 by the time she was rescued, was also taken into care there.
Det Chief Supt Noonan said he did not want to be drawn on the victims' roles within the abuse detected in the Philippines, "but safe to say that the material was sexual, and it was very distressing."
Many who knew Creaven have written him out of their lives. A former friend who did not want to be identified because he does not want to be associated with him, said he now doubted claims of remorse by Kieran Creaven. He said he met Creaven twice after his arrest. The first time, he met a nervous, contrite man who said he would take any punishment that was coming his way and was seeking help for his "addiction".
However, the second time, in early 2018, he found Creaven chipper and calm, "cocky" about the police in England "getting things wrong" and almost cock-a-hoop that they did not know more.
Creaven complained that he had been recognised in Lidl. "'What's their problem?' he asked.
"I was shocked," said the friend. "But the most striking thing was he had no remorse or empathy for the victims and when I asked how his wife was, he showed he had little thought to what she was going through."
"The mask slipped – and I realised that someone I was close to was very manipulative and a monster to his victims."
By the time he learned that Creaven's abuse went beyond the online, his feelings towards him were numb. "I could say he was dead to me, but you feel about the dead."
He subsequently spotted an old Facebook photo of Creaven taken in a pub in 2011.
There was a comment underneath it dated shortly after Creaven was in the Philippines. The comment included a photo of a young Asian girl whose hair was down over her face and the words "I miss you".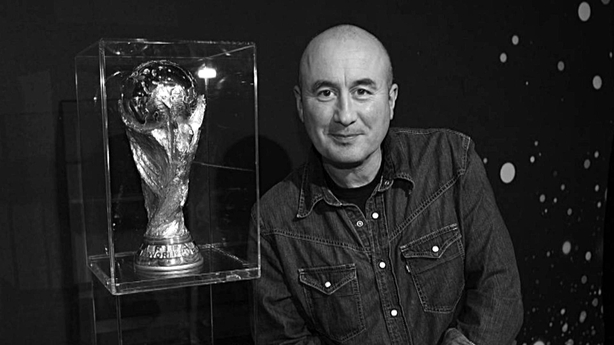 He contacted gardaí and shared the Facebook link with them. Creaven had claimed to him that he was sucked into abuse via the dark web, but he discounts that.
"I don't think that he was Alice in Wonderland falling down a rabbit hole," he said. "I don't buy that."
Racing presenter Tracy Piggott who worked with him for over 15 years in RTÉ, said she found him amiable and professional, but she recalled that she never once saw him laugh out loud or show any strong emotion either way.
"He was a perfectly pleasant, decent man who did his job well", she said. "I mean, if I was to really kind of look back and look into his personality, I guess he never showed any great range of emotion."
In retrospect, it reminded her of someone – Larry Murphy, who had worked for nine months as a sub-contractor doing woodwork in her house.
Murphy, from Baltinglass, Co Wicklow, was jailed in 2001 for the kidnapping, repeated rape and attempted murder of a young woman in the Wicklow mountains in 2000. He was released in 2010 after serving 10 years.
"There was a real similarity between Murphy and Kieran Creaven in that they never really engaged," she said. "They never displayed a range of emotions. They were there but weren't there."
Tracy Piggot said of her experience: "That clearly sets you back a bit when you realise what people are capable of. And I think that's the most frightening thing."
She said she had discussed it with friends and colleagues, "that someone can present themselves in a way – and you can trust them and have confidence in them and they can be this completely different person. I mean, that's really, really frightening."
Creaven, now 59, joined RTÉ from the independent production sector, where he had been a researcher.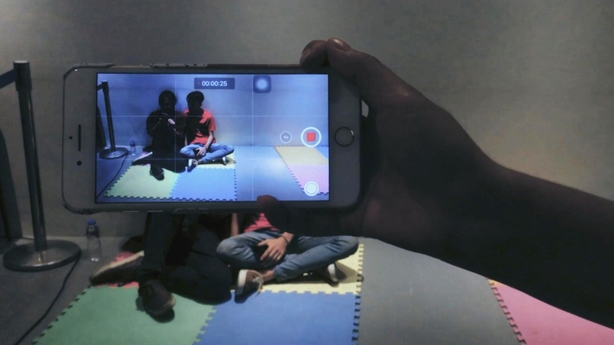 RTÉ said he was employed on 21 October 2002 as a "Sports Executive (Producer)" and that when dismissed on 18 December 2017, his title was "Sports Executive (Producer) – Racing".
However, Creaven was already freelancing for RTÉ as a sub-editor in 1999, and, by January 2002, he was already being credited as a programme editor, his typical role for most of his time there, principally as racing editor.
He was described as "professional, capable, deliberate, and cool".
In broadcasting, a field where pressure cookers ride rollercoasters, this meant he was dubbed "a safe pair of hands". By 2015, he had risen to acting executive editor, responsible for racing coverage, and some soccer programmes.
At work, he was the kind of guy who blended in, slipped out. There was no banter – he was not the kind you would slag and was quick to get cranky.
He'd go for drinks the odd time, but he was not a constant at the rolling end-of-season, end-of-Premiership, end-of-Cup rounds. He was one of the lads, but not laddish.
Amongst friends, he was a good conversationalist, polite, never drunk, and "never someone I minded getting stuck beside", an acquaintance said.
Although programme editors mostly worked from base, they sometimes travelled abroad as an "away producer" for major sporting events.
Creaven occasionally did, but RTÉ confirmed that, contrary to reports, his trips to Thailand, Indonesia, Vietnam, Cambodia, Kenya and the Philippines "were not in connection with RTÉ business".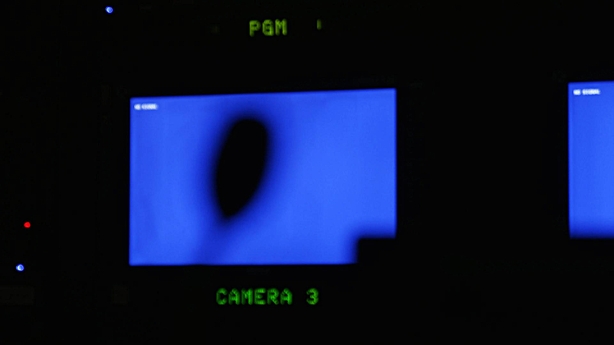 His trip to Leeds on the weekend he was caught "was in a personal capacity" also, a spokesperson for RTÉ said.
Late on Sunday, following media inquiries, including from Prime Time, RTÉ said it was seeking clarification from An Garda Síochána regarding its investigation and that it had not up to then been privy to any details from it.
To the RTÉ request, Det Chief Supt Colm Noonan said that, while Gardaí would be happy to engage with RTÉ about Creaven's devices, they would not share the details of its investigation outside of the Garda team and ultimately, with the Director of Public Prosecutions.
He said the Garda focus was on searching any devices to retrieve evidence in support of criminal charges, not "the ownership of those digital devices, or where they originated from".
Whatever about the distinction between work and personal devices, in a general sense at least, Creaven was always using his position and his privilege to abuse children.
As "Jimi", he sent messages saying he worked in film and television to impress the 13-year-old who turned out to be the fake persona created by Predator Exposure.
He paid for his online abuse of children in the Philippines via Paypal, Moneygram and Western Union wire transfers.
Many of his trips to the Far East and Africa appear to have been after 2010, but some may have been before. Creaven told a friend that "it all started" in 2007, seven years before he was caught. Another former friend believes the trip to Indonesia was sometime between 2005 and 2007.
He did not make a secret of where he was going. But it was not much discussed at work, either. In 2013, he got four months from June to the end of September off, with his pay reduced and spread out over the whole year.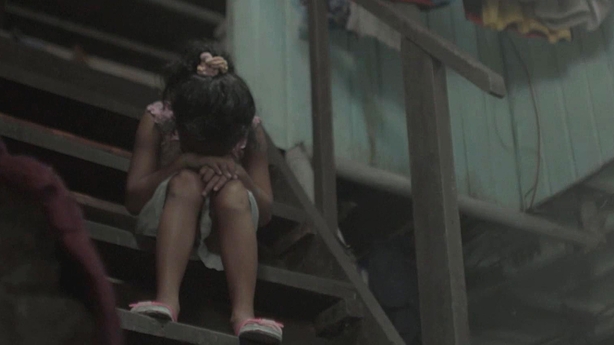 A few felt it odd he was travelling alone to such places. Was it for something nefarious, like dabbling in drugs or prostitution? Why did it always seem to be to sex-trade destinations? None thought of children.
In any case, they were fleeting thoughts. "Because there was no great warmth or generosity towards him, people weren't that interested in what he did," one former colleague said.
He simply did not stand out. A few tattoos up his biceps to his shoulder were his only distinguishing feature. They were "like sailor tattoos", poorly executed, without precision or skill, a former co-worker said.
In 2003, Creaven met a petite Portuguese woman, 15 years his junior, when out drinking with friends in Dublin. Years later, they married. They are now divorced. She told Prime Time she had no comment to make.
In October 2014, he flew alone to the Philippines to abuse a child. In two known incidents that month in the Philippines, on 12 October and 16 October, he videoed himself and had someone else in Manila video him sexually abusing a child under the age of 12. The first video was 15 minutes long – the second, six minutes.
Just two months before, on 11 August 2014, he was pictured at the launch of a race event in the Merrion Hotel, Dublin, glass of champagne in hand – a hidden abuser at large.
He carried his abuse home from Manila, returning to work in mid-November 2014. He had it on the same device when he was arrested in Leeds.
Like his abuse of children, Creaven's actions after he was arrested were also self-serving.
He later painted his arrest in Leeds as "a watershed moment", but there is little to show for that. Being caught was a watershed, but it was not a turning point: he continued to deceive and conceal.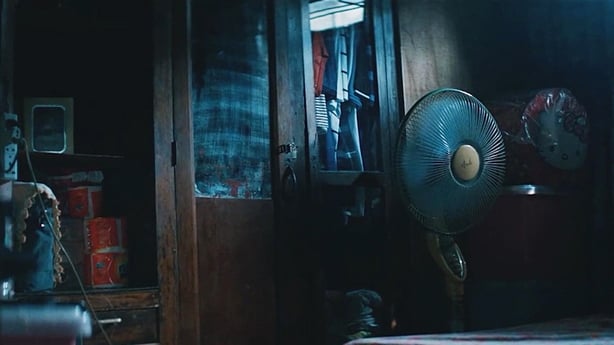 In his letter to the court prior to sentencing, he said he offered his sincere apologies to his victims for his own "despicable acts".
"I'm responsible for my acts and I accept I must pay for my crimes," he wrote.
But when Det Garda Johanna Doyle, who led the Garda investigation, repeatedly tried to get him to identify victims so that they could be saved from further abuse, his stock reply was "no comment".
The focus of DG Doyle, a victim identification specialist, and the Garda team was on finding and rescuing victims. "It was an appeal to the person," Det Chief Supt Noonan said,"and that didn't happen."
Instead, on 2 July, Creaven summoned Det Garda Doyle to Midlands Prison as his sentencing process was in train. She drove there the same day. He claimed to want to assist in identifying victims. But his belated gesture was done to mitigate his sentence.
It is understood that the information he gave was vague and related to just one child, one time. He talked of being picked up by a motorbike with a sidecar outside a McDonalds in Manilla and being driven in the sidecar "in the dark" for 40 minutes, arriving at a typical Filipino house at a location he gave no detail on.
This limited information was given "post the investigation", said Det Chief Supt Noonan, and nothing of evidential value arose from it.
Four years on from his first arrest, many of Creaven's ex-colleagues are still struggling to come to terms with what he has done and who he is.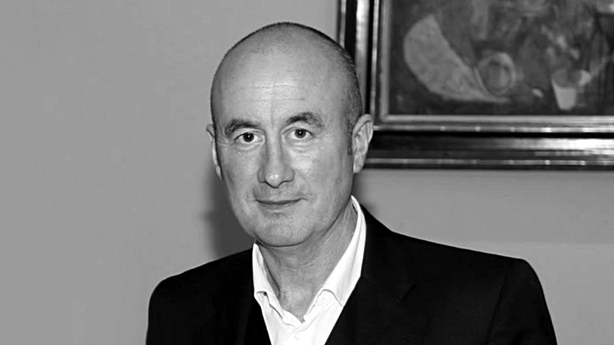 "When something shocking happens, there's often a line: 'Neighbours or friends said he was a quiet sort who kept to himself' – never was it more applicable than to Kieran," an RTÉ Sports colleague said.
"The poor man was sick," said one. He was "a nice guy with a gentle way", said a female colleague. Another said he was "a gentle soul who went down a dark path" – one she thought began after the death of one of his four brothers of Creagh, Ballinasloe, in 2009.
Another female colleague looked on him as "an intelligent, good guy who understood the team and everyone's strength in it".
It is difficult to reconcile those depictions with the appalling crimes Creaven recorded himself committing, and behaviour that Judge Melanie Greally of the Circuit Court described as "degrading in the extreme" for his vulnerable child victims.
His abuse, on record, contradicts the man with the "sweet, smiley face". Yet that is what former colleagues and friends are left with.
Tracy Piggot said she found it really hard to believe that it was the same person.
"I found myself looking really closely and thinking, 'are you sure they've got the right guy?' because it was just so alien to put these two people together. It just didn't make sense."
Sometimes, presenting at short notice and without childcare, she would bring her daughter with her into RTÉ's Outside Broadcasting truck at horse-racing events.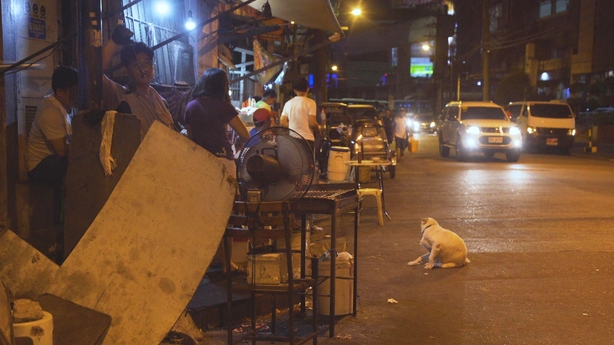 When she heard about Kieran Creaven, she said, "I straight away thought of those times when she was a little girl and she was in there".
Another colleague would have had their kids in the truck a few times as well, she said. It left her wondering, "what he was looking at, what he was thinking?"
Veteran RTÉ racing commentator Robert Hall, who retired last year, said: "It really troubled me to discover he was the person he was, because this wasn't the guy I knew. He was an unremarkable person, but he was diligent and, as far as I was concerned, he did his job well."
But another who experienced a different side of Creaven at work found that, when crossed, "he was quiet and aggressive, and a little nervous as well". Attempts to appeal to his sense of fairness towards others fell flat. "It was as if it didn't register."
Another former colleague, invoking Eamon Dunphy's description of some sports journalists, felt that Creaven was "a fan with a typewriter" who lacked the passion of genuine fans.
"Sports attracts people with passion. And with racing, and horse racing in particular, you've got to be passionate about it. But Kieran didn't seem to have any."
Several remarked on the irony that racing editor Creaven regularly took the busiest race week off work to go to the UK to Cheltenham "as a private punter, for a week of socialising". Now, the thought troubles them.
One of them recalled seeing him "practically skip out of the office" the day before he was caught in Leeds. "It was remarkable. It was a different side of him, because he wasn't a happy-go-lucky person – he was like someone going on a date."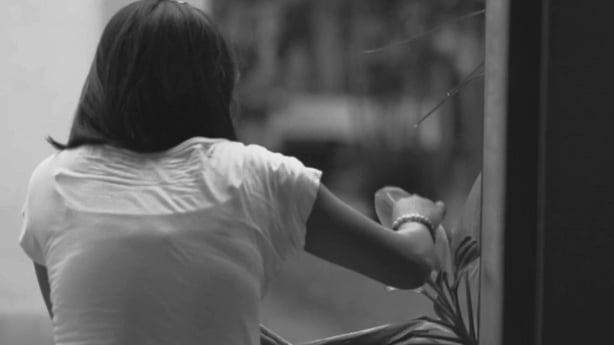 Like many paedophiles, to Creaven, it was a date. That Saturday night, he intended to pick up the 13-year-old he had groomed, take her to a hotel room to abuse her, and then take in the Leeds United v Middlesborough Championship match at Elland Road the following day.
As one garda said, "there was huge minimalization by him and he was very glic about it all".
Gardai found that Creaven only admitted to what was put in front of him – what they already knew. To questions about other material indicating abuse, including an improper approach to a child on a beach in Vietnam, his answer was, "Oh, that was nothing".
Typical of paedophilic abusers, Creaven was running multiple victims at different levels of abuse: adopting different online personas and profiles to capture and groom different victims, while also strategising, planning and travelling to carry out significant crimes against children in different countries.
The Philippines is the epicentre of abuse tourism. In a 2018 report, UNICEF said 8 in 10 children experience some form of violence there, including physical, psychological, sexual or online abuse.
Columban missionary priest Fr Shay Cullen's Preda Foundation rescues abused children there and works to educate and empower them.
Through their evidence in court cases in the Philippines, Preda children "win an average of 18 to 20 convictions every year", Fr Cullen said, a significant amount, given that only between 60 and 80 convictions are achieved there annually for such child abuse.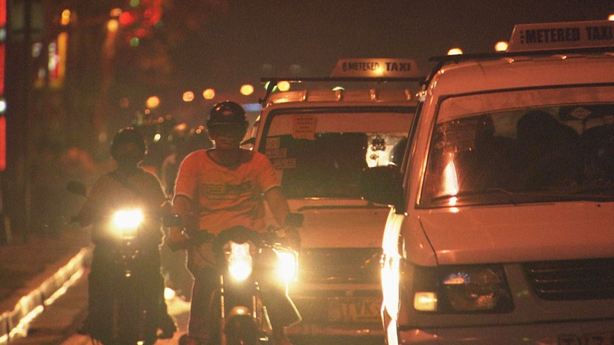 He explained that much of the abuse is live, via mobile phone. "They have the children in a room in a bedroom and they connect up, and that's it. They video the child on the cell phone and it's broadcast live."
The on-the-spot facilitator or abuser can be a relative. The 'customer' in Ireland sends instructions and directs what happens to the children.
The pimps or facilitators "will have a friend down in the Western Union office and at the same time, live, they collect the money," he said. Then the "customer" orders another "show". "They call it a show", Shay Cullen explained.
For abusers like Creaven, in Europe and North America, the cost of these "shows" is cheap – he paid €40 for one online session. "That's a lot of pesos here, but it's a pittance for anybody wanting to do these shows", said Fr Cullen.
For the children, the cost is devastating. Preda uses emotional release therapy to help them.
Graphic images were found on Creaven's devices – what used to be called "child porn".
A police expert on child abuse, Detective Sergeant Mick Moran, who served with Interpol's child trafficking and exploitation unit until last year, has written: "Calling it porn denigrates the actors who 'star' in these blockbusters, those human beings, who did not consent, were not rewarded and suffer life-changing mental and sometimes physical scars."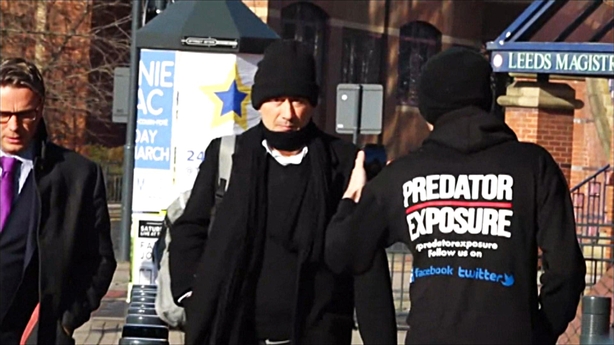 Since 2017, Shay Cullen has encouraged a change of law here to restrict convicted child abusers travelling to known abuse trade destinations. Former Independent TD Maureen O'Sullivan brought a private members bill before the Dáil, but it did not proceed.
"All they have to do is pass this law and put a stamp in their passport to say they're convicted paedophiles", Fr Cullen said.
"But this is going on for years. And they said, oh, we have a constitutional right to travel, even if they're going to rape children. This is the argument in the Dáil since 2017."
Clearly frustrated at delays in western nations and in multinational internet giants in tackling the horrors being visited on children in poor countries, he contrasted the speedy introduction of travel restrictions for Covid-19 with the tardy approach to child abuse tourism and internet exploitation.
He noted that Ireland was able to impose travel restrictions overnight because of Covid-19.
"But the pedophiles going abroad to the Philippines like this Creaven to abuse children?"
He said it was "a kind of hypocrisy" that suggested Covid-19 was more important than stopping the abuse of children.
He said he noticed that Ireland was opening an embassy in Manila and would "highly recommend" that it send out a Garda officer to help track down Irish paedophiles using the Philippines.
"And if they'll work with us in finding a victim," he said, "we will get a conviction."