This phase of the pandemic is more complicated than previous ones. The Government and NPHET have been trying to lift restrictions, even as the models indicate that case numbers were expected to rise.
In simultaneously expressing concern about case numbers and announcing their willingness to proceed with a further reopening of society, they are sending two seemingly contradictory messages.
Part of the rationale is that NPHET believes that cases are rising largely because enough people are not adhering to basic transmission-prevention practices.
It said that cases had risen in recent weeks because fewer people were regularly washing their hands, wearing masks and checking Covid passes. At the same time, it noted, more people have begun to socialise indoors.
With all that in mind, NPHET decided to recommend that nightclubs could reopen, believing that a greater adherence to the transmission-prevention practices could actually cause a dip in cases by mid-November, after a plateau of around 3,000 per day.
That has been the hope, and relying on expressions of concern to hit home with the public has worked in the past.
It was regularly referred to as "anticipatory behaviour" – before any actual changes to measures were taken, the number of social contacts would fall as concern was expressed about the prevalence of the virus in the community.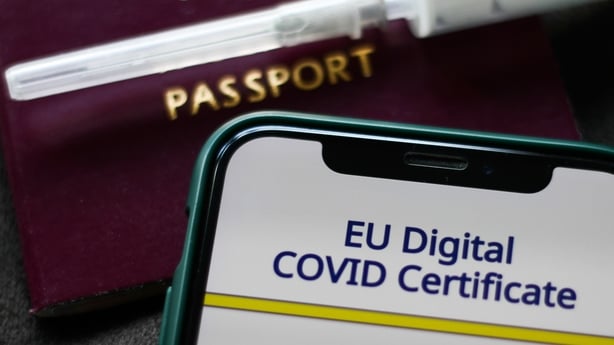 The question now is: will NPHET's warnings work during this phase of the pandemic, now that most people are vaccinated, and now that winter is closing in?
Today, the Department of Health reported 3,726 cases. While that's higher than the scenarios in NPHET's models, the data is very noisy. The five-day average, for instance, is 2,807. The seven-day average is 2,610. Until the past few days, we have been broadly tracking the modelled scenario – albeit about one week late.
There are currently about 500 patients with Covid-19 in hospital. The modelling showed that, when cases peaked at 3,000, the country could expect to see between 800 and 1,000 with the virus in hospital.
That was the modelling on which the decision to open nightclubs was based. It has therefore appeared unlikely that NPHET would recommend a reintroduction of restrictions unless actual cases and hospitalisations begun to exceed the expected trends.
Last week, Chief Medical Officer Dr Tony Holohan said Covid-19 is circulating widely in the community confirmed as much to Prime Time. But he was cautious to say that he was not ruling anything out.
A second key question is: if we don't start to see a dip in case numbers, or do see a consistent increase in hospitalisations, how long will NPHET and the Government wait before they act?
In other words: When do they consider a series of data points to have become a consistent trend?
On those questions, a couple of things will be worth watching over the coming week.
The first is the situation in our ICUs. Despite the rise in cases, the number of people in ICU has stayed in or around 100 for about a week. It can be expected to grow again soon, but at what pace?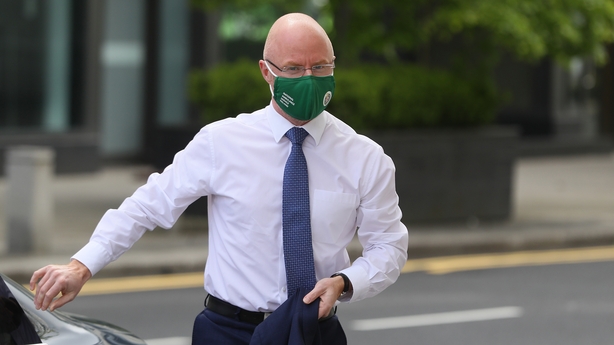 The second - and associated - thing is the age profile of cases. The impact of the recent reopening of nightclubs will become more evident.
Just in the last few days, cases have risen significantly among 19-24 year olds. Will that push the overall trend into more concerning territory for NPHET and Government? A lot of people in that age group got together for Halloween – will that write-off any dip?
On the same point: the incidence of the virus among over-75s has begun falling. That's cause for optimism. A continued fall in cases among that age group would seriously benefit our hospital system.
The combination of both would be expected to result in a lower than anticipated level of hospitalisations associated with a growth in cases.
The fall in incidence in over-75s could also be good evidence of the effect of booster doses – about 70% of over-80s have received a booster shot in the last few weeks.
A third thing to watch is the test-positivity rates. It's increased to around 13% now, and a further increase would be a very bad sign.
The reality is that few people can reliably predict how things will go in the medium term. But those three may be among the best indicators we've have of what's coming in the run-up to a second pandemic Christmas.