For thousands of homeowners in Donegal and Mayo, the Department of Housing's draft report on defective concrete blocks contains few answers.
The 30-page draft carried out by a working group on the matter consists mainly of a summary of the current grant scheme's origins and workings up to now.
Absent are recommendations and analysis on the big-ticket issues that lie at the heart of the controversy.
The reason is not hard to see: The representatives of affected homeowners and officials at the Department of Housing could not agree. And if the gulf between the homeowners and the Department is wide, so too is that between it and Engineers Ireland.
Key details, such as a revised cap for grants or whether holiday homes, commercial buildings and buy-to-lets will be included are nowhere to be found in the draft.
And the engineering body said that the long-term structural implications of remedial work that involves repairs, rather than full demolition, is still "uncertain".
The draft is also quiet on the matter of whether a public inquiry should be held or whether action should be taken to prevent further defective blocks in construction.
Homeowner representatives from Donegal who were part of the working group have insisted that they did not sign off on the draft.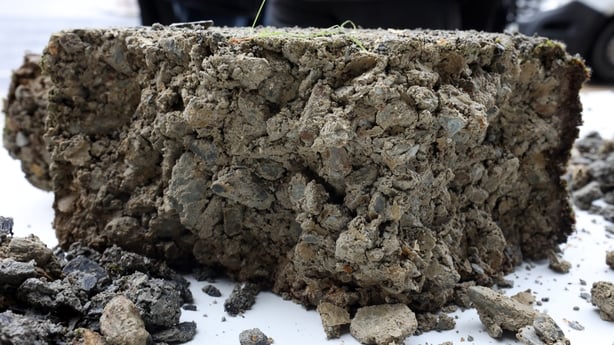 It contains a limited outline of the Department's position, with submissions of the mica families' representatives and of Engineers Ireland included as appendices only.
One clear answer in the draft relates to the position taken by the Department's officials to the homeowners' demand for 100% redress: "The defective concrete blocks grant scheme is not a compensation or redress scheme".
It states, rather, that it is "a grant scheme of last resort" put in place by the Government "to voluntarily assist" homeowners.
Its primary aim "was not to restore value or investment nor to fund the full cost of rebuilding damaged homes", but rather to ensure that homeowners could remain living in their homes, the Department clarified.
Given that the homeowners' representatives lay the fault for the overall problem on the State by failing in its obligation to protect citizens, through a lack of effective governance and adherence to Irish and EU legislation, the reference to voluntary assistance has rankled. So too has what homeowner representatives regard as a persistent defence of the existing scheme by officials.
Even the figure of up to €3.2bn for the scheme is based on the homeowners' estimated costs of capital works and associated costs – and not on the Department's own analysis. The Department's current estimate rests at €1.4bn.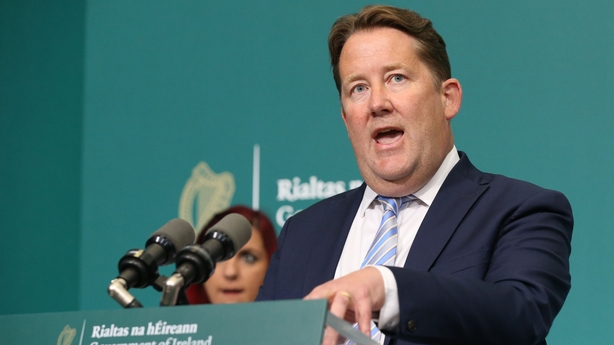 One significant element of the draft that will impact cost and will inform the Government's decision appears in the appendix submission from Engineers Ireland, the registered competent authority for the engineering profession.
If there is no change to the scheme, its registrar, Damien Owens, warned that "many, if not all chartered engineers on the Engineers Ireland panel may conclude that it is not feasible to continue" with it.
The Department's own figures show that, 15 months since it opened for applications, progress with the scheme is extremely slow.
Out of 1,364 online registrations, there have been 572 formal applications to local authorities in Donegal and Mayo. Of those 572, the local authorities have approved final grant amounts prior to work commencing in just 39 cases.
Recommending options short of full demolition creates "considerable unease" amongst its panel of professionals, Engineers Ireland stated, with "the overwhelming sentiment" being uncertainty and a risk of liability.
That uncertainty is caused by the absence "of any substantiating evidence or research" to support lesser remedial options, like replacing the outer leaf of the external walls of the house, which the Department had expected would be the primary remediation option used.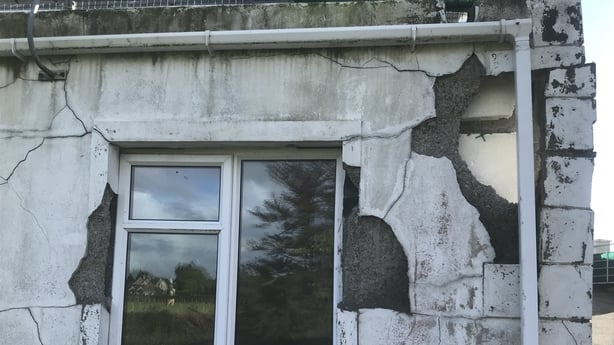 The Department's draft confirms that, so far, with applications in from less than 10% of current potential affected homes, 56% are being approved for full demolition.
Engineers Ireland figures suggest that this figure will rise further. It said that around 30 of its chartered engineers have examined more than 1,600 homes in Donegal and Mayo, and an August survey of that sample of houses indicated that the engineers recommended demolition to foundation level and rebuild in 62% of cases.
The Department's report merely acknowledges that Engineers Ireland has highlighted issues that could see demolition recommendations being the norm, adding that, if it were, "this obviously has significant financial implications".
But the Engineers Ireland report to the working group said its chartered engineers, responsible for assessing, testing and categorisation of damaged buildings under a standard devised with it are "overwhelmed" with the volume of work required under the existing scheme. It called for architects to be included in design oversight roles where demolition and rebuild applies.
It also stated that liability risks for its engineers recommending any option where blockwork is being retained is exacerbated by the fact that laboratory reports indicate that a further deleterious material, pyrrhotite, an iron-sulfur mineral, has been found present in concrete blocks in Donegal, "the significance of which is unknown".
It noted that the scheme as it stands requires engineers to recommend the "minimum feasible option" – meaning that they are forced to choose options that would include retention of blockwork "where the technical evidence doesn't support that option". It noted that further research was required to assess the long-term structural performance of blockwork containing free muscovite mica or pyrrhotite.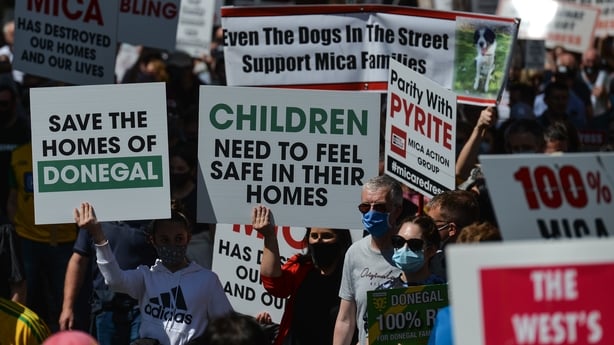 It was strongly critical of the State for that lack of evidence.
"There is a concerning lack of urgency from any Government body as regards a co-ordinated approach to research into the subject", it said, "a subject which has been calling out for such research for at least 6-7 years."
Not addressing the issue of remaining damaging material in blocks would actually increase the overall cost of the scheme, it said – since engineers will likely recommend full demolition in many cases.
Two further issues raised by the authority represent significant problems yet to be resolved. Engineers Ireland noted that some of its chartered engineers observed low compressive strength on many inner leaf walls of houses, which was not caused by freeze-thaw action. "This could also mean that blocks are inherently weak", it said.
The second issue concerns insulation commonly used in construction where insulation beads are pumped into cavity walls in houses with bad blocks.
"There is a real danger that the retrofit pumping of wall cavities with insulation could have an unintended consequence of exacerbating the cracking of walls with blocks containing deleterious material", Engineers Ireland stated.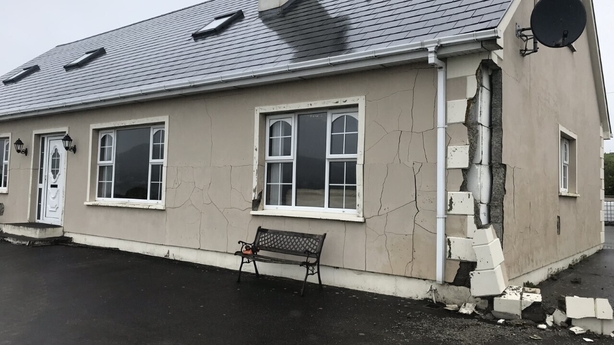 It is looking for new technical guidance on the processes and materials suitable to retrofitting in those circumstances.
Engineers Ireland wrote that, though engineers are required to recommend the "minimum" feasible option, the scheme "has already stalled due to uncertainty" and would "draw to a halt very soon" if engineers' concerns are not addressed.
Any changes to the scheme "will require whole of government approval," the Department report notes. It currently estimates the number of affected homes at approximately 6,600 – that figure includes privately owned homes in Co Donegal and Co Mayo, an estimate for affected homes in other local authority areas, and an estimated 1,000 social homes.
It said that, as the proportion of full demolitions continues to grow, the average cost has now risen to €209,000 per home, while the projected cost has risen by almost 50% in recent months – and is now estimated at €1.4bn.
The homeowners' representatives have noted that, as the working group progressed, they heard a constant reiteration by Department representatives that "this cannot cost any more to the State".
Yet it appears the cost, which will be spread over many years to come as houses continue to degrade, is only beginning to be counted.