For thousands of homeowners, it is a nightmare. They are awoken by cracking noises at night and in the morning they wake up to the nightmare again, every day.
In Donegal, a mineral, mica, naturally occurring in its rocks, is being blamed. In Mayo, Sligo and Clare, another mineral, pyrite, is to blame – it previously came to fame when it affected homes built in Dublin and Leinster.
But the mica problem in Donegal puts pyrite in the shade. Though the sheer scale of the problem has been unfolding for years, it has come to a head in recent weeks as it became clear that more and more homes had problems.
Bad blocks have left houses disintegrating before their owners' eyes, and turned lives upside down in the process. And, though they abided by the calls to stay home to stay safe during the Covid-19 pandemic, these homeowners were not safe in their own homes.
Worse still, the state redress scheme, which nominally covers up to 90% of the cost of repairs, has left homeowners bearing the burden of huge hidden and overt costs, while compensation appears blocked.
In 2016, the Government appointed an expert panel to look at the problem of defective building blocks in Donegal and in Mayo.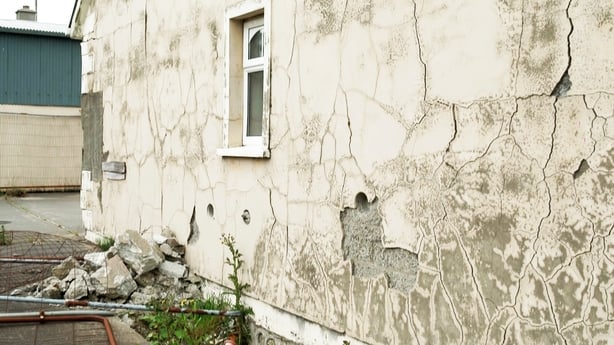 As the redress scheme was being planned, Government sources suggested to Prime Time that, in a worst-case scenario, the cost of redress could rise to as much as €2.4bn.
But even that worst-case scenario may have been optimistic.
In 2016, the expert panel had estimated that over 5,000 homes – 543 social housing units and 4,800 private houses – could be affected.
Last week, the Taoiseach said the number of affected social housing units could now broach the 1,000 mark, which in turn suggests that the number of private houses will rise.
Last month, Ann and Vincent Gorman's home in Donegal was demolished. It was the first private house to be torn down under the State redress scheme, which was formally launched in June 2020.
Built in 2001, it was in 2008 that the couple first noticed severe cracking. They replastered their three upstairs rooms but, within a year, the cracking had started up again.
It continued to worsen until, in 2015, an engineer advised them that their house was unsound.
Before they moved out of the home last Christmas, their daughter would move from one bedroom to another, depending on which way the wind was blowing through the cracks in the walls.
The only fixture they could salvage was the fireplace, and it was heartbreaking for them to move out of their home after nearly 19 years.
But sadness gave way to temporary relief when Vincent realised how perilous their home had been.
"I got a wild shock, wild shock altogether," Vincent told Prime Time. "When I lifted the roof – the first part of the roof off – the walls went out, so the roof was actually holding it."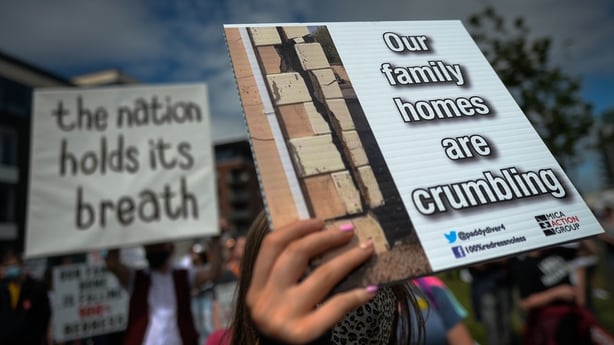 "That's how bad it is. It's really, really dangerous for people."
But, as costs started to balloon beyond the 10% they had expected to pay under the redress scheme, the relief turned to frustration.
First, in order to apply for redress, homeowners can be forced to pay between €5,000 and €8,000 for specialist tests to prove the houses were built with defective blocks.
"There're a lot of things that are not covered in the scheme – like your rent, your planning permission, your structural drawings, your engineer's fees", Ann added.
So far, they have not seen a cent of redress. And, while they face daunting paperwork and delays, the price of building materials and construction has rocketed. Unlike the pyrite redress scheme in Dublin and Leinster, costs in the mica scheme are not linked to inflation.
"Since this was priced – that's nearly a year now – everything's gone through the roof. Like, there's no way we are able to do it," said Vincent.
In the past week, with new foundations laid, blockwork began on their new home, which overlooks a beautiful Donegal view towards Malin at Carndonagh.
Vincent's brother's house is down the hill from their site. From a distance, it looks solid. But it too has mica blocks and has been approved for demolition. So has the house beyond it.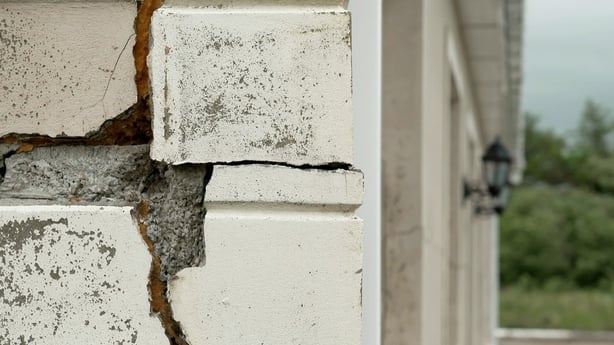 Fewer than 500 homes have applied for the redress scheme so far. As a former spokesperson for the Mica Action Group, Eileen Doherty saw the scale of this coming.
On another hillside in Carndonagh, her home, which was built at the same time as the Gormans' home, has almost identical problems.
Tests on the house showed weak block strength and excessive levels of free mica, the brittle, loose mineral that is harmful when in excessive levels in blocks.
Eileen thought she would be able to cope with whatever came to pass, but engineers rejected four lesser options available under the redress scheme, including the replacement of the outer wall of her home.
Her house too must be demolished.
"When it comes around," she told Prime Time, "this is our home. This is where our children were born. This is where we spent the last 18 years. It's horrendous. It's really difficult."
She and her partner must find somewhere to live and pay rent for it while continuing to pay a mortgage on a house that will soon be torn down. Both working, they feel they're the lucky ones.
They believe they are not asking for much – just for the Government to give them what they have already paid for.
"We are taxpayers. I've paid tax on earnings all my life. We've paid VAT on the build of our home. We are asked to pay VAT on the rebuild of our home," Eileen said.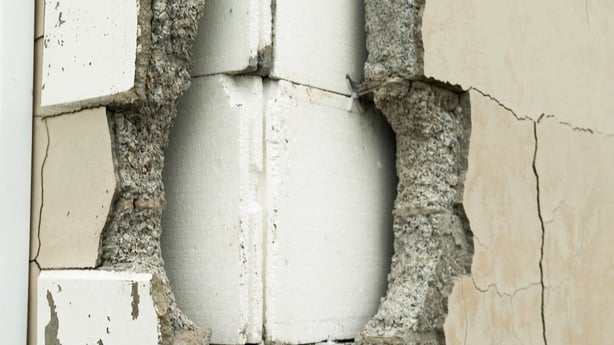 Government figures show that redress for demolition runs to €275,000. But that includes the 10% paid by the homeowner, and VAT. The real figure is effectively closer to €200,000 for homeowners. With Covid, the unfairness has been amplified.
"We were all told for 14 months or 15 months to stay at home and to stay safe, which we adhere to, but unfortunately, as you can see, our homes are not safe," said Eileen.
"It reinforced that lack of a sanctuary and reinforced that we can't escape from this."
Vincent Gorman and his brother are not the only siblings to be affected. Eileen's two brothers, her sister, as well as her mother and father all have homes that were built with bad blocks.
She told Prime Time that she is not an unusual case.
Frustration has been compounded by a perceived lack of determination to find out how the defective blocks came to be sold.
In 2016, Prime Time named the main supplier in Donegal as Cassidy Brothers in Buncrana. It is less clear which other firms supplied blocks to the remaining minority of affected homes.
Cassidy Brothers Concrete Blocks maintains that its blocks were at all times made to standard.
In a statement to Prime Time, the company stressed: "We have always adhered rigidly to the standards set down by Government. We had a full on-site laboratory, we completed the required tests which were independently audited regularly, and our masonry blocks always met all of the required standards at point of manufacture."
Last month, tension reached an acrimonious pitch when one homeowner blocked a Cassidy Brothers delivery to a neighbouring house.
A social media-led boycott campaign followed, prompting marches in Buncrana and Letterkenny and a protest as supplies were delivered to a social housing development in Carndonagh.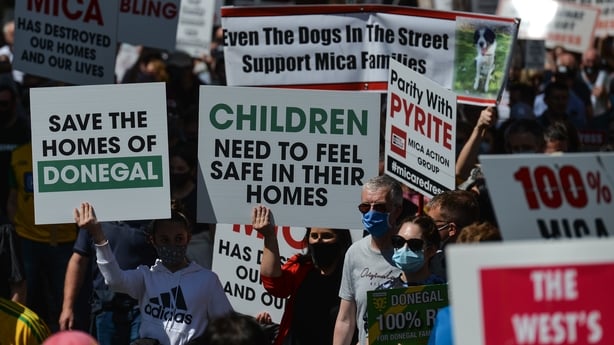 Ann and Vincent Gorman told Prime Time they sued Cassidy Brothers after three visits from its managing director David Cassidy about their block problems in 2010 and one in January 2011 did not resolve the problem.
A short letter from the firm's solicitor confirmed that Cassidy Brothers did not have insurance that would cover the potential claims.
It was a long time coming, but it meant that even if the Gormans and more than 20 others who lodged cases were to win, they might not be able to recover compensation in damages.
"There was no point in taking it any further," said Anne. "There would be no money there, so, sure, what was the point in that?"
For the most part, building materials manufacturers were allowed to self-certify their own quality standards, something the expert panel blamed on a lack of local authority resources.
The homeowners insist that, as such, the State failed to implement an appropriate safety inspection regime, and that the Government must make amends for this failure.
"There are no other avenues for us to go down, and the Government are expecting us to pick up the pieces for their ineptitude in adhering to those standards – and we don't think that's fair", said Eileen.
Last Thursday, en route to British-Irish talks in Enniskillen, the Taoiseach met Michael Doherty, the Mica Action Group's spokesperson, and others.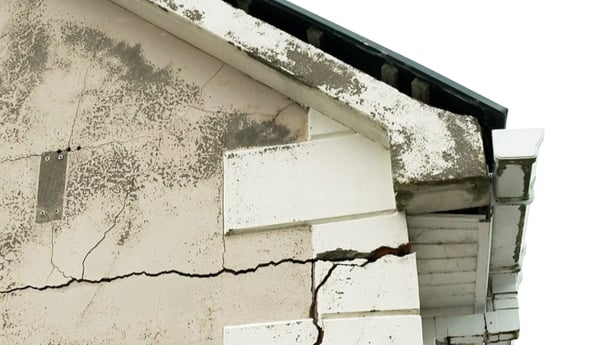 They told him that while homeowners were once prepared to foot 10% of the bill, they are now demanding 100% redress.
A drip feed of half measures from the State has not helped. Under the redress scheme, a panel of engineers was assigned to assess affected homes.
Chartered engineer Martin Doherty, who represents several clients, is one of them.
"There is a substantial shortfall of costs now that's expected to be met by the homeowner. And in the majority of cases, they simply cannot meet this cost," he told Prime Time.
Mr Doherty said that, in the cases he has seen so far, the real cost to homeowners could rise to as much as €150,000 per home.
"I mean, it's a staggering amount of money to expect a homeowner to pay for," he said.
"The homeowners are not liable. It's not their responsibility here. They've done nothing wrong."
The cost burden is one thing. But it also takes too long for homeowners to be granted approval under the scheme.
From the time he is first contacted by a homeowner, Mr Doherty said, it can take up to a year by the time that approval to commence work is given.
The Government appears to be listening to calls for 100% redress, but even that may not go far enough.
Homeowners resent that they have to pay planning permission fees to Donegal County Council for a second time.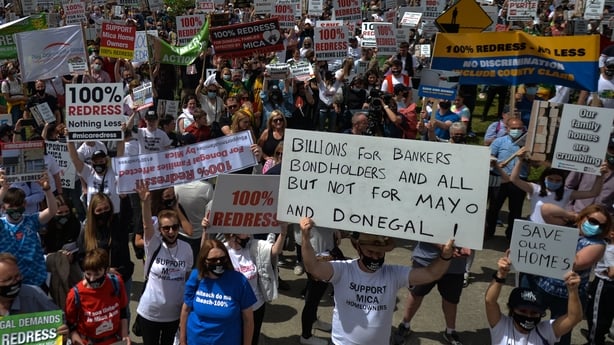 In order to access the redress scheme, families must ensure that their local property tax is up to date.
For seven years, mica homeowners sought and did not get a local property tax exemption. Last week, they were told an exemption may apply from November. But it will only apply if they are in the redress scheme.
"What that means, in reality, is that I have to pay €6,000 to get onto a scheme to avail of about €100 exemption. To us, it's an insult," Eileen Doherty said.
Kathleen and Kenny Rodgers pay their property tax. Kathleen is hoping against hope to keep her house, because she cannot afford the cost of even applying for the redress scheme.
"Some of us just survive week to week. We're ordinary, simple people that just go to work, come home, pay our bills, make ends meet. And if you have a bit of extra, well and good, you put it onto your house," she said.
"I'm on the illness benefit, it's €203 a week. Kenny is on the pandemic payment: €203. So that's all we have. That's what we're surviving on."
Kathleen and Kenny are scared to even have their home assessed.
"What if we have to toss the house? That's the end of our dream," she said.
"We're never going to be able to build that house again. We wouldn't have the money."
But some of the redress panel engineers have a bigger concern: even if the Government does offer 100% redress, exactly what will they be redressing?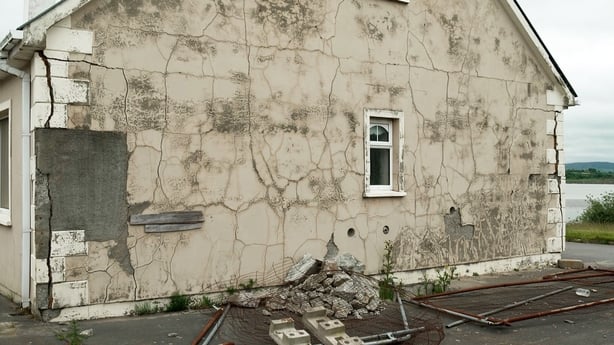 Engineers such as Martin Doherty have found that, while many homes are only getting approval for the replacement of the outer leaf, they themselves are reluctant to sign off on anything short of full demolition.
"The problem that we're finding as engineers here is that we're being pushed and channelled down a route for the least-cost option," he said.
"It's obviously substantially more expensive to demolish and rebuild a house than it is to simply do the outer leaf. But I am very concerned with any of these outer leaf solutions. It's a temporary fix."
Because the inner walls are the structural elements of a house – they bear the weight of the house – Mr Doherty fears that banks may conclude that the homes are structurally flawed, and refuse to lend against them when offering mortgages to those who may wish to buy them in the future.
Reluctance in engineers to sign off on any remedial option short of demolition was predicted in the Government's own expert panel report.
But the report did not even begin to look at potential insurance issues.
"Our houses are still not going to be insurable. Our houses are still not going to be back to market value," said Eileen Doherty. "Who would want to buy a mica house where you just had the outer leaf replaced?"
For now, Donegal has been left with its own housing crisis as a result of the scandal. Even as the scale of the issue continues to emerge, the county has a shortage of homes to rent and contractors to build.
Hundreds more affected householders with separate pyrite problems in blocks from other quarries and suppliers in Mayo and Clare are similarly affected. After pyrite, after Priory Hall, bad building control has come back to bite again.