Andrew McGinley was on his way home from work when he received a phone call from his neighbour. His wife, Deirdre, was collapsed in front of their house.
Minutes later, he arrived at their housing estate in Newcastle, Co Dublin, to see medics attending to his wife.
At first, he assumed that his children were with the family's child-minder. But when he contacted her to check in on them, she told him that they were not, in fact, with her.
When Andrew looked over at his house, it was clear no one was home.
"The house was in darkness. You start dreading," he told Prime Time.
"I was just hoping when I opened the door that I would just hear the television and they'd all just be sitting in watching a film."
All three of Andrew's children – Conor, 9, Darragh, 7, and Carla, 3 – had been suffocated to death by their mother, Deirdre Morley.
On Thursday, a jury of 10 men and two women returned a verdict in his wife's murder trial: not guilty by reason of insanity.
During the trial, expert medical witnesses told the jury that Deirdre Morley had suffered from a depressive illness that had worsened in the months before the tragic night. And she had become psychotic.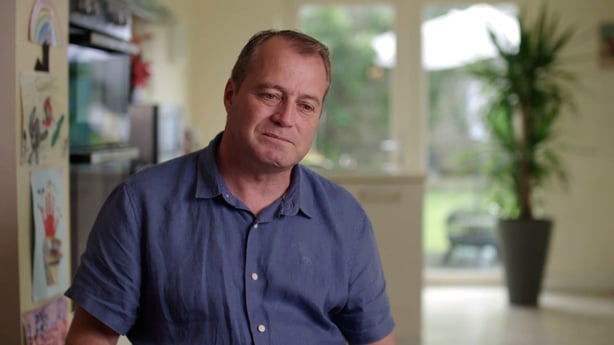 As part of her illness, the court heard that she believed her parenting had irreparably damaged her children.
In his first extensive broadcast interview since his children were killed, Andrew told Prime Time that he has accepted that she was not in her right mind on 24 January 2020.
"We had nearly 20 years together. Dee loved the kids," he said, referring to his wife.
But he said that he will never be able to break the connection between her and what happened.
"I'm going to struggle with that every single day. I really am."
Shortly after Andrew was first interviewed by Prime Time in the summer of 2020, a bar on the naming of children who had been the subject of court cases came into effect after a series of court rulings about Section 252 of the Children Act, 2001. This meant that Andrew was no longer able to publicly speak about his children.
The last time that Andrew was able to speak at length about his grief was at his children's funeral. As part of his eulogy, he made promises to each of his children.
To his eldest child, Conor, he promised that he would start the YouTube channel he had been planning. Just a few weeks earlier, Conor had mapped out two or three video sketches that he had been thinking of doing.
To Darragh, who was always involved "in everything", he vowed to become a soccer coach.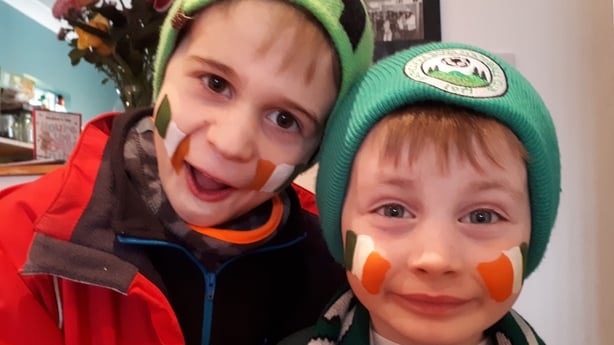 "The promise to Darragh was to try and encourage people to get involved more," Andrew said.
And for three-year-old Carla, he promised her that he would build her the snowman she had always wanted.
"She was fascinated that the stuff to make snowmen came out of the sky. I promised her that, when it would snow, we'd make a snowman," he said.
The events of Friday 24 January turned Andrew's house into a crime scene. He was therefore not allowed to take anything from their home.
He had been away on business in Cork the night before, so he had nothing belonging to his children with him.
Those closest to him rallied around. Gavin, Andrew's next-door neighbour, found a pair of Carla's socks in his house. Andrew's sister found a hoodie belonging to Darragh in the boot of her car.
And Conor's muddy football boots, which he had worn to training the night before, were actually outside the house, by the front door.
"I was wearing the hoodie as a scarf. I had two smelly football boots, and I was clutching a pair of socks for two days," Andrew said.
"But it was what made me feel I still had a part of them."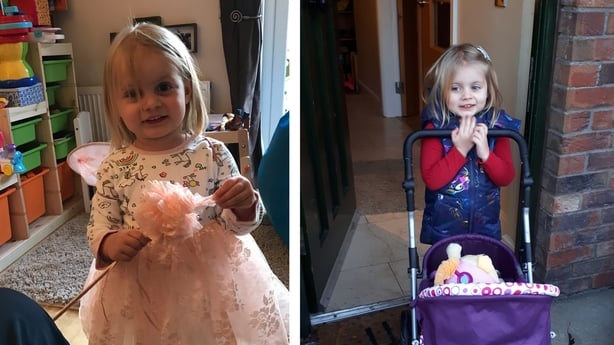 His thoughts then moved to the horrific task of planning their funeral. Unable to sleep, Andrew found himself sitting up in the early hours of the following Monday, beginning the unimaginable task of writing the eulogy for his three beloved children.
Over the course of four hours – between 2am and 6am – he wrote the deeply emotional eulogy that he would deliver, a week after their deaths, in the Church of The Holy Family in Rathcoole.
"When you write about that stuff, about your kids, it's easy," Andrew told Prime Time. "I think I got the strength to deliver that eulogy from them."
At the graveyard, it was important for Andrew to be able to help lower his children into the ground.
But he has made a conscious decision not to visit the graveyard where they are buried every day.
Family and friends leave gifts for the children: there are teddies, small Lego creations and a toy snowman for Carla.
Sometimes, Andrew finds solace in visiting their headstone, which is adorned with small photographs of their smiling faces and lyrics from the family's favourite song, Everlong by the Foo Fighters.
But on other days, it provides no comfort.
"Even though they are there, they're not there," he said. "I used to go up and sort of read to them up there. But I don't anymore, because I don't kind of feel that they are there."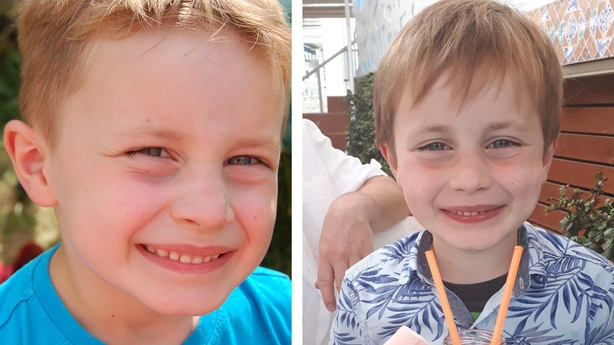 Andrew still lives in the home that he had shared with his wife and children before the January 2020 tragedy.
Months after the children's deaths, it is in the house that his children's presence can still be felt. Their drawings are proudly stuck on the fridge and Carla's beautiful smile beams down from a photo beside the kitchen table. Darragh's carefully constructed Lego sits on a sitting-room shelf, and Conor's football waits patiently to be kicked in the back garden.
"It still feels like home, you know? Everywhere I look around, I can see happy, happy memories of the kids," Andrew said.
"It was a happy house. They were very happy kids. I think it was because they were such great friends."
For Andrew, the focus is now on keeping the memory of his children alive.
"There's tears, there's sadness," he said. "But I can't just be tearful and sad all the time. And I can't be angry all the time, either."
After the tragedy, Andrew found a camcorder that he had forgotten about – one that contained footage that his children had filmed over three weeks in an upstairs bedroom.
"Conor's Clips", the YouTube channel that he promised to create in his eulogy, now shares videos that Conor made, as well as other family videos of the children.
"There's some funny ones and meaningful ones for me," he said.
Conor's imagination, Andrew told Prime Time, was sparked by the bedroom fort he made for him using bed linen when he was only two years old.
Darragh was what Andrew calls a "typical second child", in that he was a bit of a "whirlwind".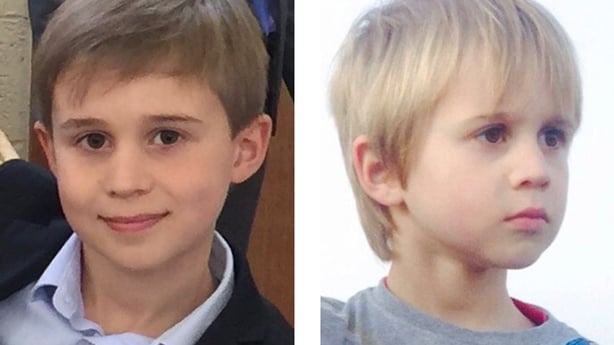 But the two boys were the best of buds and got on like a house on fire.
By becoming a soccer coach, Andrew fulfilled part of his promise to Darragh. He will soon launch a foundation called "As Darragh Did" to encourage people from all over the country to play a bigger part in their communities.
"I'm no good to anybody curled up in a ball in the corner," Andrew said. "I want to be out there shouting about the kids."
Carla was only three when she died, but she had still given Conor and Darragh a run for their money.
"She certainly tried to rule the roost, but the two boys had their ways of getting around her," Andrew said.
"They were three great friends."
This year, on the first anniversary of his children's deaths, it snowed in Dublin. Andrew built Carla her snowman.
All over the country, on the hashtag #SnowmanForCarla, people posted pictures of the snowmen they had built in her memory.
---
If you have been affected by any of the issues raised in this article, visit rte.ie/helplines.