In the winter of 2019, a mysterious illness swept through the Central Chinese city of Wuhan – one that would go on to engulf the world.
Today, we still don't know where it came from.
Questions over the origins of Covid-19 have become highly sensitive: the US and China in particular spent much of 2020 trading barbs, and the World Health Organization found itself caught in the crosshairs.
While audiences at home remember the evacuations of foreign nationals just after the outbreak and the virus's steady march across the planet from the epicentre in Wuhan, the latest thinking in China is that it did not originate here at all. 
The unsubstantiated theory that the virus was actually imported to China – possibly by foreign athletes during the military games in Wuhan in October 2019 or on contaminated frozen food – has been promoted by Chinese officials.
The hypothesis has also taken hold in the population, to such an extent that it's difficult to find anyone in China who believes Covid-19 came from here.
But beneath the politics and colliding narratives, there is also a heated debate going on in scientific circles.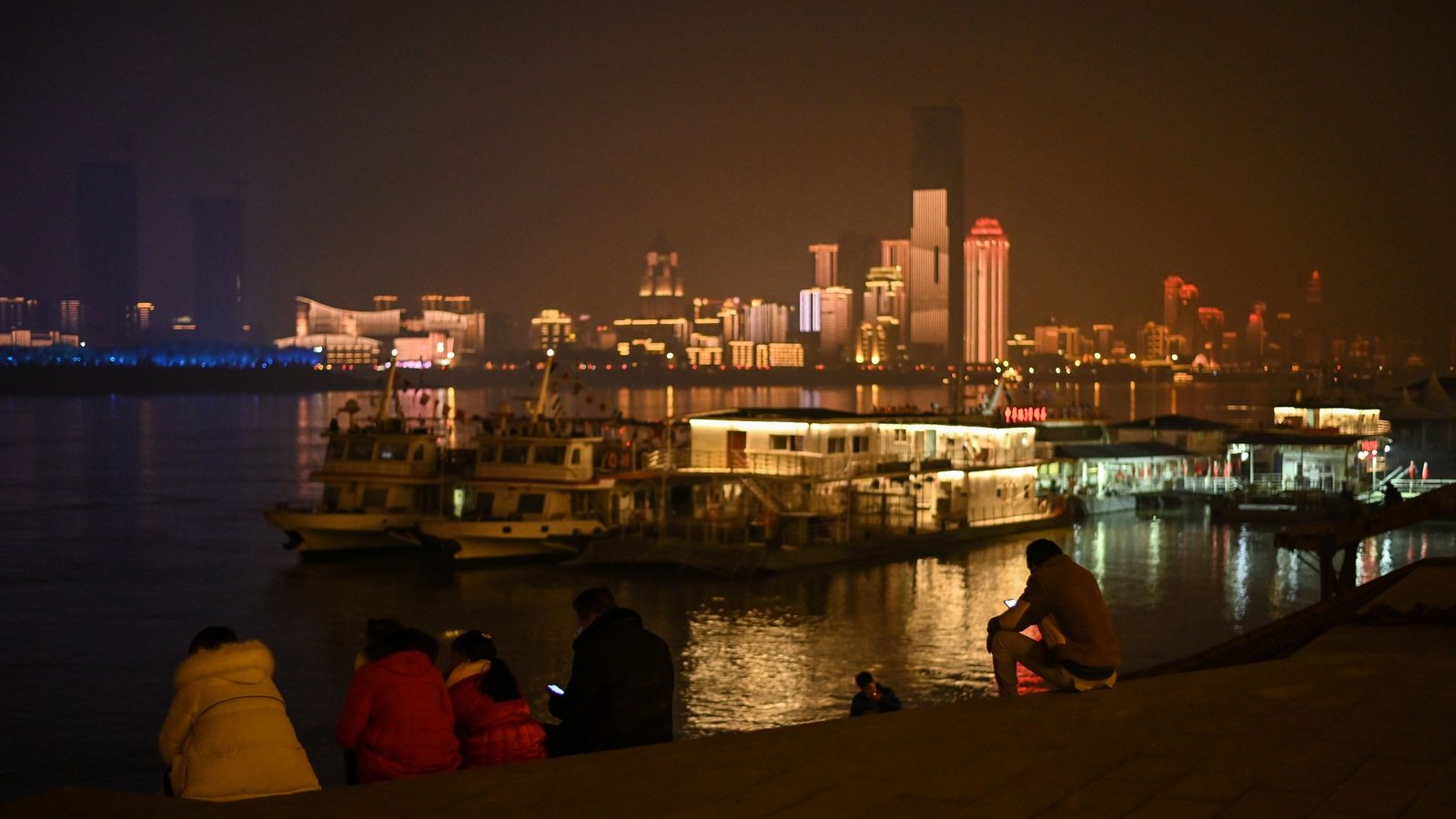 For decades, scientists have been warning of a natural spillover event from animals to humans that could cause the next pandemic. Many think that is exactly what happened this time. 
After SARS and then MERS were traced to bats, millions of euros in public funding from the US and Europe flowed into the study of bat coronaviruses and the pandemic threat they posed to humans.
The laboratories in Wuhan are considered world leaders in this field. 
But other scientists believe this work is dangerous – and that, rather than saving humanity from a pandemic, it could cause one instead.
While evidence of a natural spillover is yet to emerge, they believe the possibility of a lab accident at a laboratory in Wuhan should remain on the table.
An unfolding crisis
By the end of 2019, pneumonia cases were flooding into Wuhan's hospitals. The local health commission issued a notice warning of a new SARS-like outbreak but said that nothing should be made public.
An opthamologist, Li Wenliang, shared information in a group chat urging colleagues and their families to take precautions.
But he and others were disciplined by the police for "spreading rumours".
Dr Li Wenliang later died from the virus.
Throughout January 2020, while doctors and nurses were getting sick, the official reports said there was little evidence the virus could pass between humans.
Life continued as normal: the annual provincial Communist Party meetings went ahead as planned and a world record attempt pot luck banquet for 40,000 families was held on 18 January.
On 20 January, Beijing changed course and announced that the new virus was contagious. 
Three days later, Wuhan locked down.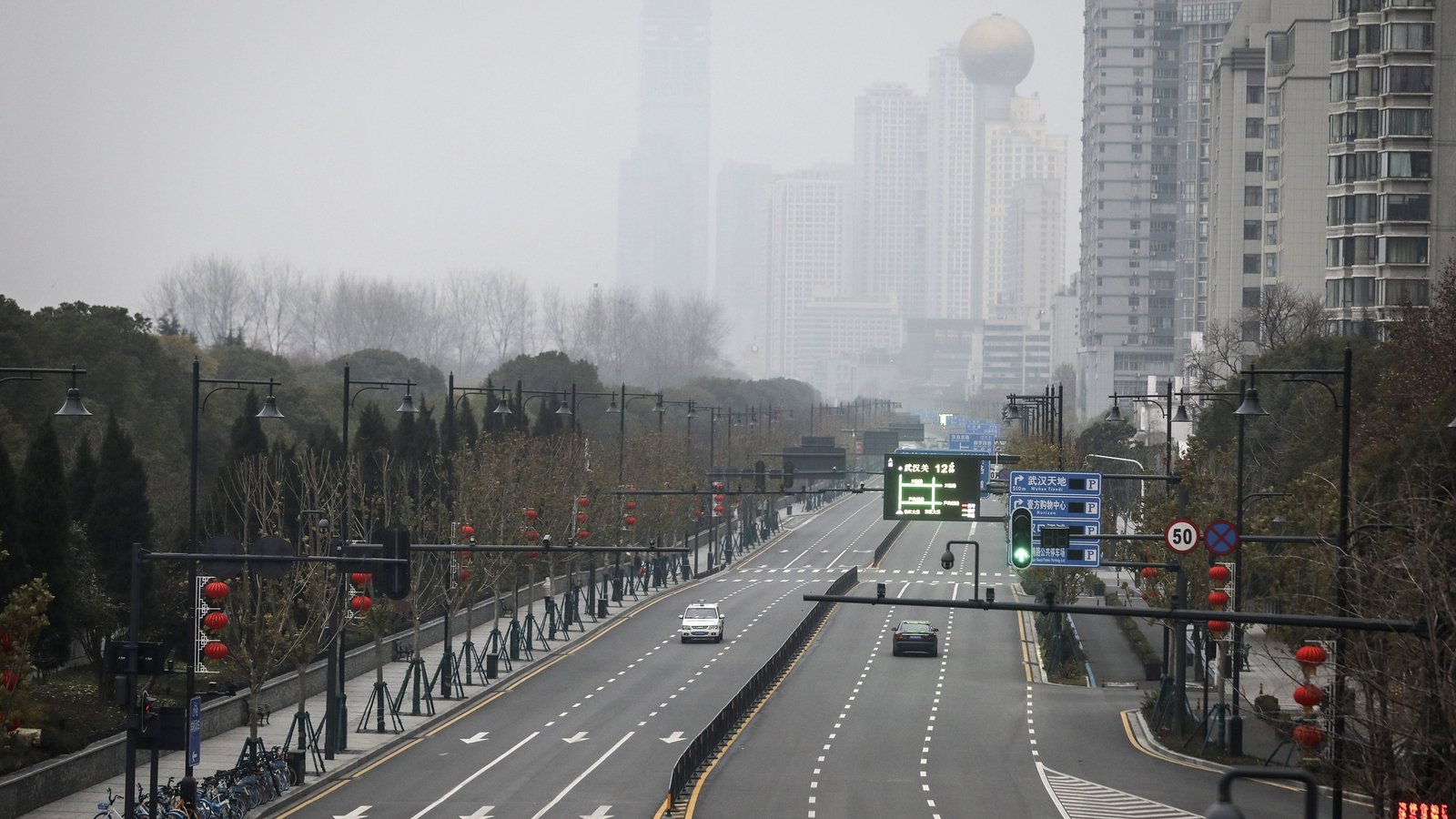 But by then, the infection had been circulating for at least six weeks and around five million people had already left the city for Chinese New Year to destinations around China and overseas.
China insists that it was transparent during the early outbreak, delivering "timely" information to the WHO. 
Indeed, the WHO publicly praised China for its openness and cooperation. Yet behind the scenes, the Irishman leading the emergency response complained they weren't getting the information or access they needed.
In leaked recordings obtained by Prime Time, Dr Michael Ryan is heard comparing it to China's cover-up during the SARS outbreak in 2003
"This is exactly the same scenario, endlessly trying to get updates from China about what was going on in Guangdong and then, bang," he said.
We need your consent to load this rte-player contentWe use rte-player to manage extra content that can set cookies on your device and collect data about your activity. Please review their details and accept them to load the content.Manage Preferences
"The WHO barely got out of that one with its neck intact given the issues that arose around transparency in southern China," he said. "We do need to shift gears here."
"'There's been no evidence of human-to-human transmission' is not good enough," Dr Ryan is heard saying in the recordings, which were first reported by the AP.
"This would not happen in Congo and did not happen in Congo and other places," he said.
"We need to see the data, we need to be able to determine for ourselves the geographic distribution, the timeline, the epicurve and all of that," he said.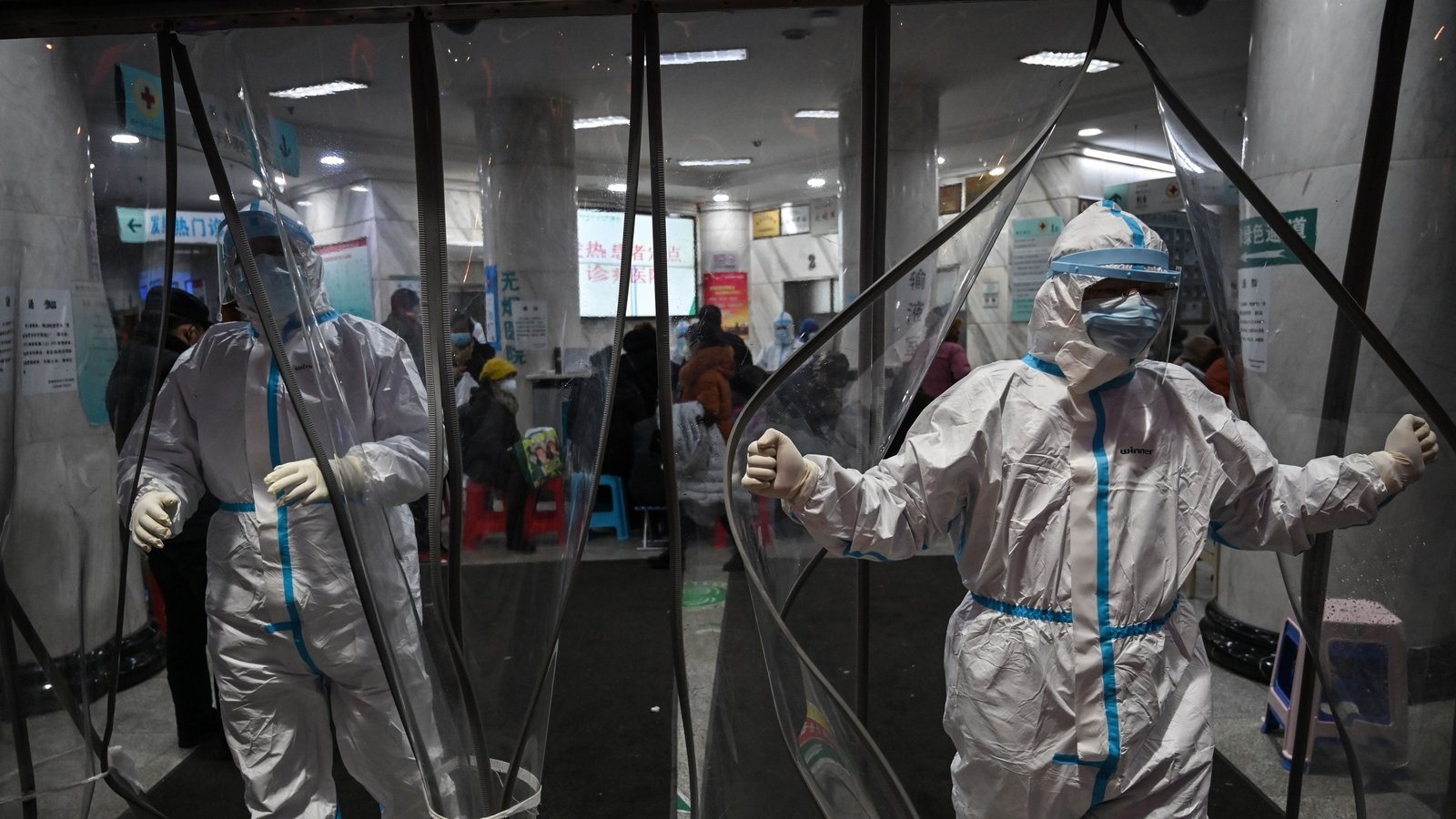 As the virus began spreading beyond China, Dublin-based journalist Barry O'Halloran turned his attention to investigating the unfolding crisis in Wuhan and the subsequent global response.
"The fact is that China never reported it to the WHO as the WHO had claimed, and as the media had repeatedly claimed," Mr O'Halloran told Prime Time.
"In fact, it was the WHO that contacted China," he said.
The WHO had picked up on reports of pneumonia cases in Wuhan and asked the Chinese government for more information on 31 December 2019.
Three days later, it received a response describing a pneumonia of unknown etiology. 
"The second problem is the constant repetition throughout all its statements that, right up to the end of January," Mr O'Halloran said. "There was no human-to-human transmission."
This turned out to be completely untrue.
Mr O'Halloran, author of 100 Days that Changed the World: The Coronavirus Wars, said it was significant that the ministry in Beijing ordered laboratories not to release information about the virus – and to destroy any samples of the virus that they did have.
Despite the edict from Beijing, one Shanghai academic was persuaded to send the genome data of the virus to a colleague in Australia.
From Australia, it was sent on to a scientist in Edinburgh, who then posted the full sequence on Twitter.
The Shanghai laboratory was ordered to close.
Wet markets
As the search for patient zero began, China's wet markets, which were thought to be the spillover point for the SARS-CoV-1 outbreak nearly two decades earlier, were back in the spotlight.
 
Wuhan's Huanan seafood market, which was linked to many of the early cases, also sold live animals like bamboo rats, foxes, badgers and chipmunks. It was closed down and disinfected on the first day of January 2020.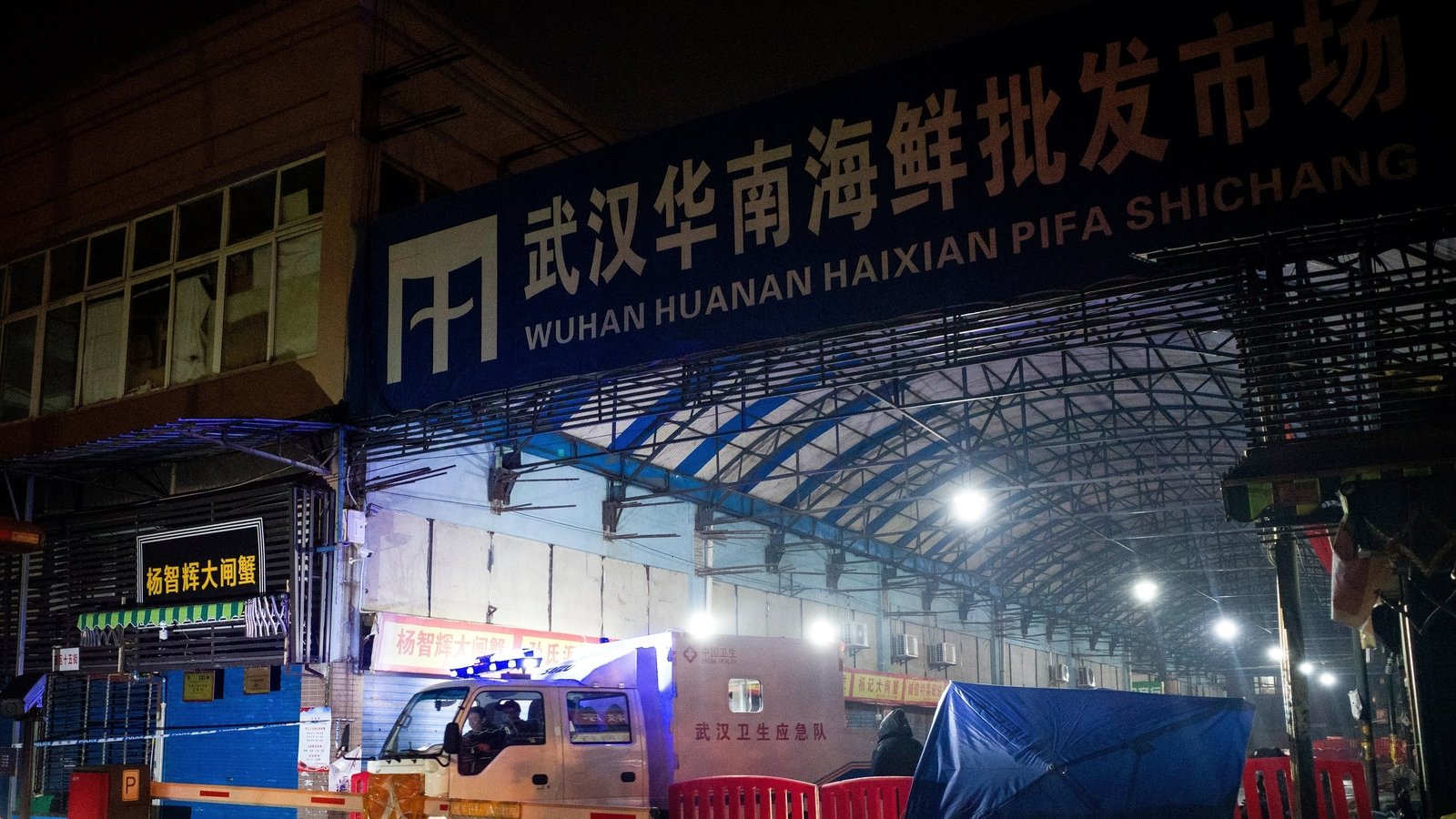 But tests carried out on animals at the Huanan market – including frozen carcasses – all came back negative.
To date, no infection has yet been found in wild or domestic animal populations in China.
And other early human clusters had no link to the market.
Some scientists began to wonder if there could be another explanation.

The laboratories of Wuhan
Wuhan is home to several virus research labs.
One is located around the corner from the original Huanan seafood market site, at the Centre for Disease Control. 
A video posted in 2019 shows "virus hunters" from the lab sampling bats in the wild, and says that over 2,000 viruses had been discovered by CDC authorities in the previous 12 years.
But it's the Wuhan Institute of Virology, across town, that has been at the centre of lab leak allegations.
The coronavirus research team is run by China's famous "bat woman", Shi Zhengli. 
Her first thought when she heard about the outbreak was about whether it could have come from her lab. But she quickly ruled out a lab accident.
Her colleague and good friend is the world-renowned biologist Wang Linfa from Duke University in Singapore – also known as "Batman" for his trailblazing research.
He works closely with the Wuhan Institute of Virology and was there just before the city went into lockdown.
The first thing they try to do is discover new viruses, he told Prime Time. But it is very difficult to get a live virus from bats. Instead, they find virus sequences.
Because a sequence is not actually a virus, they then try to grow the virus using reverse genetics.
"For the general audience, it sounds very scary – you try to 'man make' the virus. Yes, we do that," Dr Linfa said.
"Why do we do that? We want to change the virus slightly to see whether it becomes more or less transmissible or virulent – so that we can study how to prevent the next pandemic or how to develop bat therapeutics or vaccines," he said.
The obvious question that is being asked is: is it really just a coincidence that an outbreak of a bat coronavirus could happen in the city of Wuhan, home to the world's leading bat coronavirus research laboratories?
"That's why we lost sleep the first few nights, but it is a very, very low chance," he said. For one thing, the SARS-CoV-2 sequence was not found in the records of the Wuhan Institute of Virology.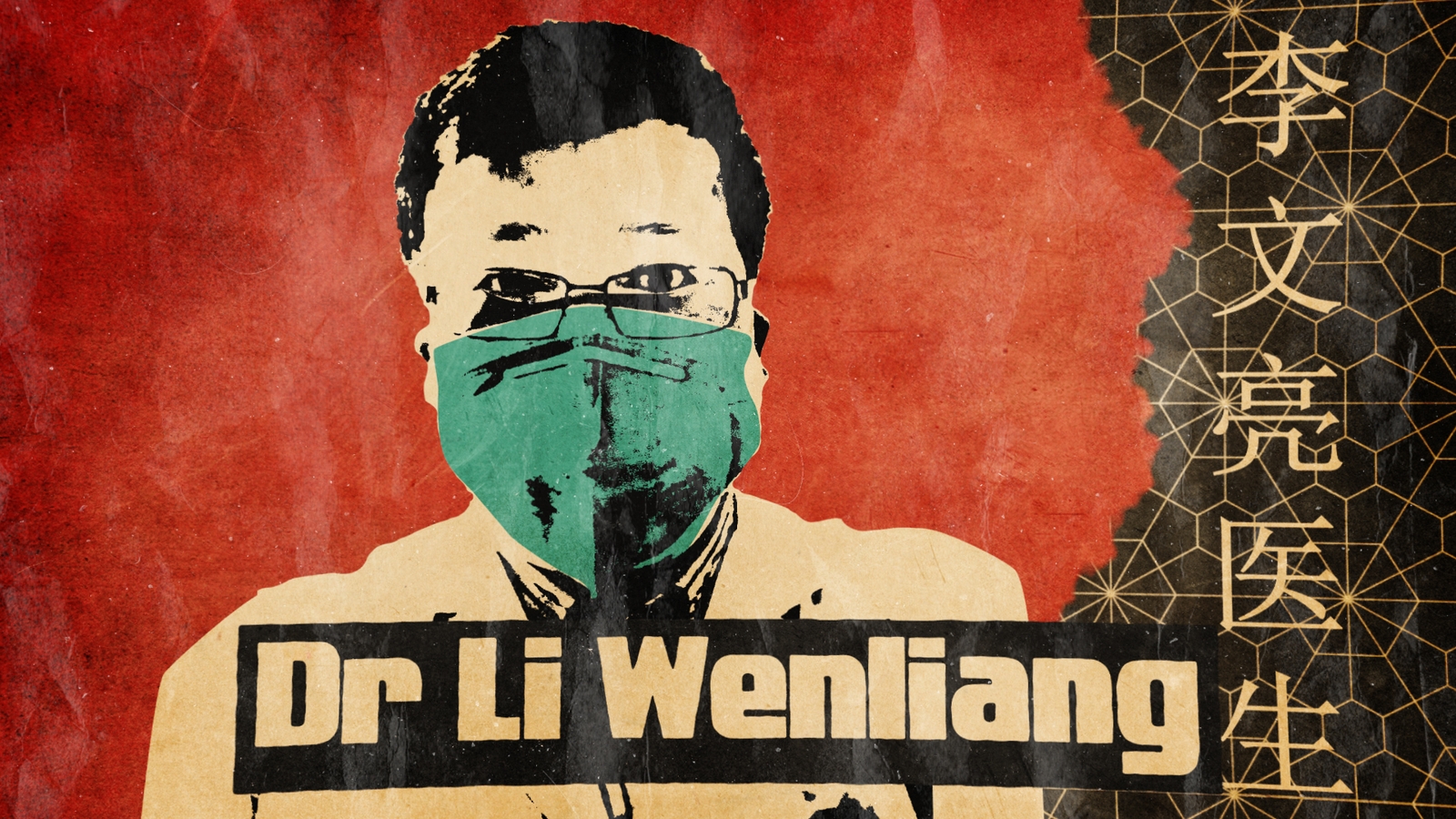 "We are scientists, we are professionals. How could I have a live virus in my freezer and not know about it?" he asked.
"Zero chance," he added.
The closest match to the virus the institute found in their database was taken from a bat in the caves of China's southern Yunnan province, where international experts have carried out large-scale sampling.
They say this work is essential to protect us from future pandemics, since humans are increasingly encroaching on natural habitats and in turn increasing their exposure to new viruses.
But others note the risks of accidents when handling and studying potentially dangerous pathogens. 
Dr Fillipa Lentzos, a senior lecturer in science and international security at King's College London, said that an accident could have happened in the field when samples were being taken from bats.
An accident could also have occurred during the transport of samples or live animals to the laboratory. There could have been an infection at the lab, or the virus could have gotten out through the waste, she said.
"There are a number of possibilities. I'm not saying that's what happened," Dr Lentzos said. "But a lab leak needs to be investigated on par with a natural spillover event."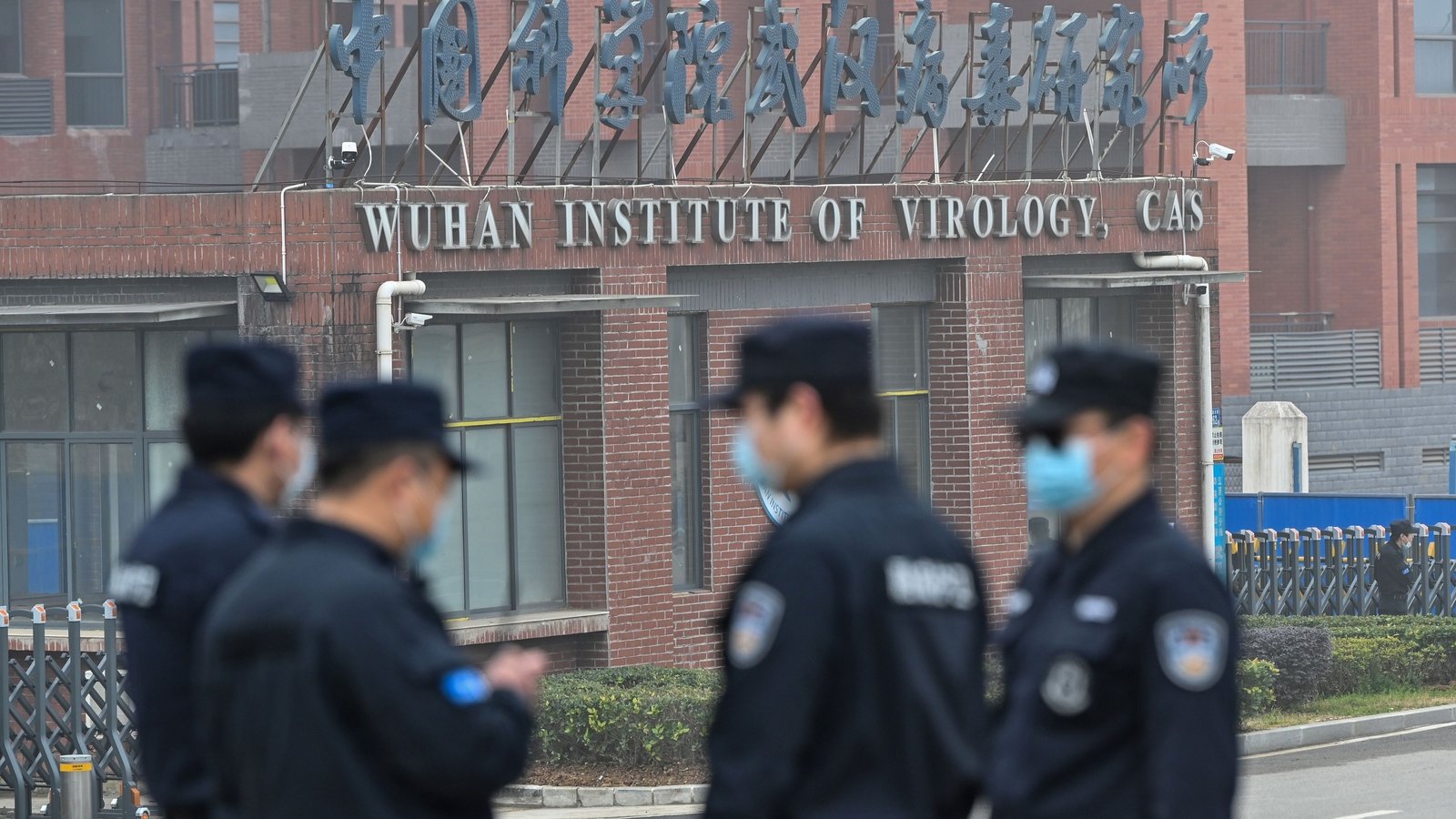 WHO mission
After protracted negotiations, the WHO finally began its mission to Wuhan in January this year, a joint collaboration between international and Chinese experts.
Dr Lentzos is one of a group of international scientists who have written an open letter arguing that the joint WHO–China mission, which is due to report next week, fell short. The group is calling for an independent investigation.
"I think we need to have a proper, thorough examination of the records. We need to go through the facilities, go through their records – without these people being chaperoned by China," she said.
But China is unlikely to bow to pressure, and instead is calling for the search for the origins of the virus to continue elsewhere.
"The open letter issued by the so-called scientists you mentioned is totally out of ill-intentioned motives and smears the relevant research of the WHO and China," said Zhao Lijian, a spokesman for the Chinese Ministry of Foreign Affairs, told Prime Time at a regular press briefing in Beijing.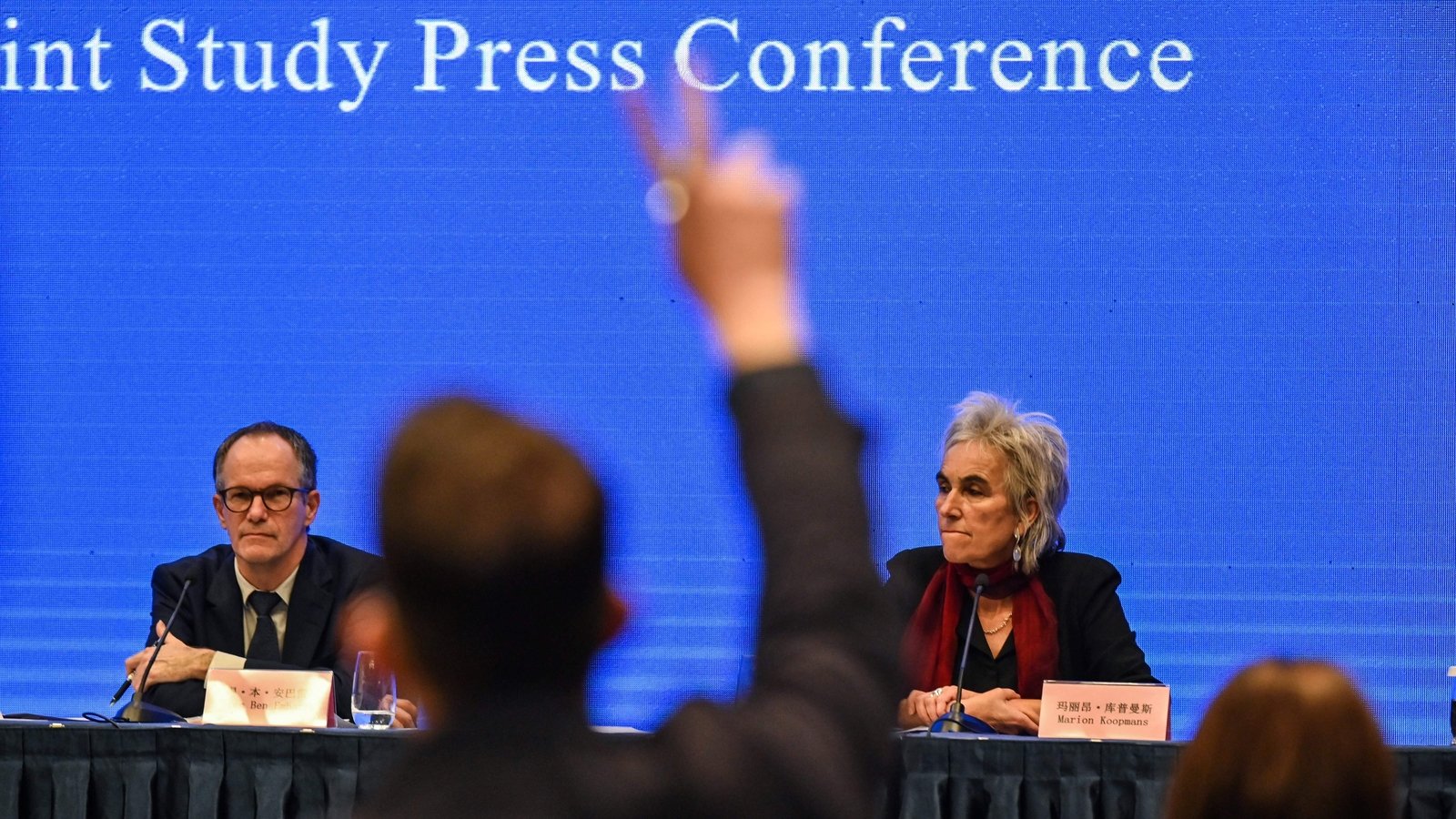 "There have been more and more reports of epidemics and viruses appearing in more than one place in the second half of 2019," he added. "Similar inspections to other countries and regions have become more urgent and necessary."
While dismissing a lab incident in Wuhan as a conspiracy theory, the Chinese government has continually suggested the virus could have leaked from a lab in America.
That would suggest that he agreed that research on dangerous pathogens in laboratories around the world could pose a potential threat to public health and should be open to more external scrutiny.
"We also hope that some countries cooperate with WHO just like China did in investigating these laboratories that may have caused the epidemic of the COVID-19 virus," he said.
More than year after this virus reached Ireland's shores, the hunt for the origins of Covid-19 remains mired in increasingly hostile global politics. A schism in the scientific community is growing.
But scientists can agree on one thing: preventing the next pandemic depends on us finding out where this one came from.