From a room at the back of a house in Tyrellspass, Dr Ina Kelly is one of five specialist public health doctors covering a population of 290,000 people in counties Westmeath, Longford, Laois and Offaly - the Midlands Public Health area.
Dr Kelly must often investigate several so-called "complex" Covid-19 cases at one time. Or, as she puts it, she feels constantly "on the hop".
Because of the limited nature of the country's case-management software, she often relies on Excel spreadsheets and pen and paper to track outbreaks.
"We have to try and keep it in our heads, really, most of the time, or on bits of paper," Dr Kelly said.
As Covid-19 cases fall and mass vaccination rolls out, Ireland will once again rely on public health specialists like Dr Kelly to control outbreaks of the disease.
We often hear that the battle against Covid-19 is guided by "public health advice". It is supposedly "the cornerstone" of our response to the pandemic. The Government, meanwhile, says that investment in a consultant-led public health model is "a priority".
Yet its doctors feel their masters are speaking out of both sides of their mouths. They say that public health remains the Cinderella of the health service – with neither the status nor resources for this hour of need.
Dr Kelly told Prime Time that, in many respects, the past year had been overwhelming.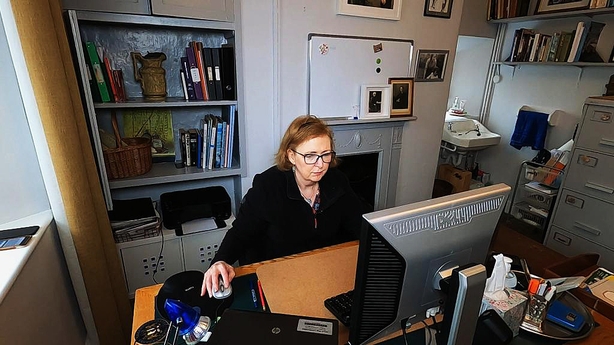 "I suppose, part of our professional pride," she said, "is protecting other people and always being able to do that, and I think finding that you can't do it the way you'd like to do it has been very upsetting."
Her colleague, Dr Douglas Hamilton, said he was exhausted. But he was also taken aback: before now, nobody has asked him how he has been coping.
Public Health has just 60 specialist doctors. Over half of them want to retire by 2025. Funding in the most recent Budget should allow for a doubling of the overall workforce, but the service can't hold onto the specialists it currently has, never mind attract new ones.
HSE chief executive Paul Reid told RTÉ's Today with Claire Byrne that the aspect of the public health response that needed equal attention was the country's contact-tracing system, which he said uses "state of the art" technology, has 900 staff, and did not even exist a year ago.
That system gathers the initial information that is fed to the public health specialists.
Mr Reid said that, overall, the HSE has had 1,000 job applications in connection with its public health systems: some 240 of those were being offered jobs, he said, and around 110 of them will start over the next few weeks.
He also said €12m had been secured for investment in public health this year. However, public health doctors say that the bulk of funding and recruitment will go towards support staff and the contact tracing service, rather than the teams who investigate and control outbreaks.
Under law, public health doctors cannot disclose the identity of patients or contacts. However, to show what they do on a daily basis, both Dr Kelly and Dr Hamilton agreed to create a composite scenario based on actual workplace outbreaks they've dealt with in recent weeks and months.
The composite, which Dr Kelly and Dr Hamilton demonstrated to Prime Time on one of their days off, showed the complexity of what they do under pressure – and how problematic the lack of resources and staffing is.
Following the contact-tracing stage, public health doctors can be notified of what they call "a complex case" by phone, text, or email – it's up to them to investigate and control it.
In the scenario, Dr Kelly dealt with an outbreak on a production line in a food processing plant.
If this were a real outbreak, she would have no time to actually go to the plant, and there is no database that would allow her to check if the plant had recent cases.
Data can also get buried in emails or texts. During a surge, calls about one outbreak are often interrupted by calls about another.
In Dr Kelly's demonstration, getting to the source of the outbreak was complicated by language difficulties and the fact that the factory did not pay sick leave – meaning employees with symptoms may actually be working.
As such, everybody in the plant must be tested.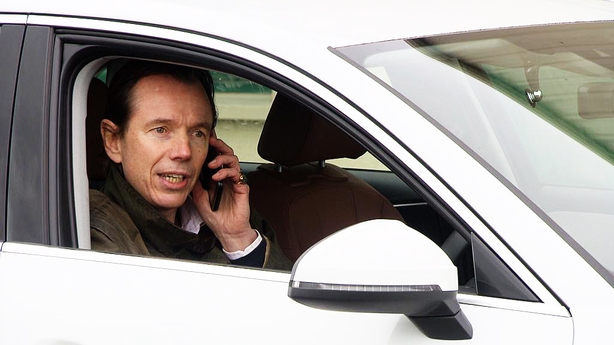 Luckily, she was able to enlist the help of Dr Hamilton, who speaks Portuguese. By ringing the index case worker, he found out that although the man had not travelled in the last 14 days, his housemate had.
After travelling to Lisbon for the funeral of a brother who had died suddenly, the worker was exposed to relatives who had flown in from Brazil with undetected Covid-19 symptoms.
While the scenario itself is not real, Dr Kelly said it was based on real-life cases that she and Dr Hamilton had recently dealt with.
The worker isolated for five days when he arrived back to Ireland, but on the fifth day he had a PCR test which returned a negative result, so he returned to the apartment he shares with other workers. The following day, however, he developed a cough and a fever.
If the worker had arrived from Brazil – a high-risk country – he would have been forced to quarantine for 14 days, potentially preventing this outbreak. But though Portugal is a hub for travellers from Brazil, it is not on the high-risk list, necessitating only five days of quarantine if followed by a negative or 'undetected' PCR test result.
The public health doctors profoundly disagree with this policy, arguing that the mandatory quarantine system will not work if most passengers can end their quarantine so quickly, particularly because the Covid-19 incubation period can be longer than five days.
The doctors are also troubled that the current system does not help them to find and follow threats.
Source investigation is one of their duties, and not knowing chains of transmission makes everyone vulnerable.
"In reality, you need time to do it," Dr Kelly said. "You need the support to do it and almost no supports have been put into that."
Public health specialists say that the additional funding and resources that Mr Reid refers to were necessary and welcome.
But they argue there is an imbalance: Not enough resources have been dedicated to increasing the number of medical specialists who are expected to lead the public health service at the centre of the pandemic response.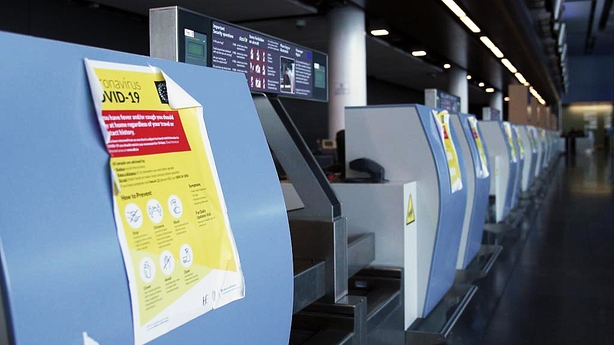 Contact tracing, Dr Kelly told Prime Time, was important for preventing the spread of Covid-19. But, by design, the contact-tracing system does not investigate where the chains of transmission might be coming from. That is the job of the public health specialists.
"What we need are well resourced, highly-trained small teams that go out and nip every little cluster in the bud and every little outbreak, as soon as it is identified", said Dr Hamilton.
Instead, the doctors find themselves feeding information into an old IT system that cannot even cope with the basic data they collect on a day-to-day basis.
Mr Reid said on Thursday at a press briefing that the HSE recognised that the legacy IT system was "probably not match fit" for a pandemic.
A year into the pandemic, Mr Reid said the organisation was in the process of "scoping out" a new IT system.
At her end, Dr Kelly is frustrated that a lot of data she collects on outbreaks cannot be fed into the system's database, because of its limited and predefined variables.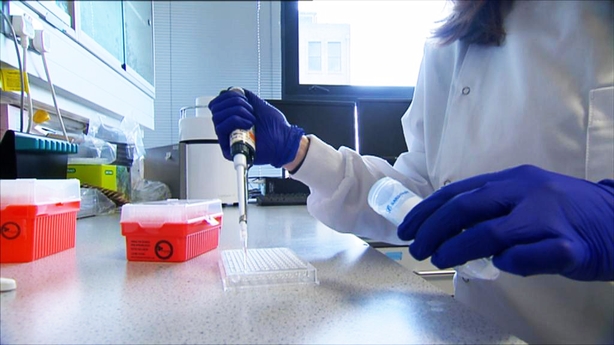 Dr Laura Heavey, a specialist registrar in public health in the Midlands area, pointed out that, when they are working on complex family or community outbreaks, such as in supermarkets or in factories, they cannot visualise the connections easily – because they simply don't have the software.
Systems used in the UK help public health specialists get to the bottom of outbreaks far quicker. "We're struggling, trying to draw diagrams on paper," Dr Heavy said.
At the HSE briefing, Dr Colm Henry accepted that, even before the pandemic, there was a need for a new case-management system.
He said the national clinical director of Health Protection, Lorraine Doherty, had been working with Wales on refining their model for use in Ireland.
The public health doctors themselves say they feel undermined, not prioritised. For nearly two decades, the specialists have been fighting for consultant status within the health system.
Last month, NPHET told the Government that a robust public health service would be "an absolute pre-requisite" if Ireland wanted a resilient health service. Within days, the Government echoed those words in its Covid recovery plan.
Last-ditch talks between the Department of Health and the Irish Medical Organisation on the status and resourcing of public health specialists are due to end next week. The outcome will reveal what action the public can expect to be taken on reform in the coming months.