It was early and it was cold.
Carole Barrett has no memory of walking to the bus stop or getting on the bus, but she remembers exactly where they sat, and trying to make sense of the expression on her mother's face.
The garda in Coolock station had read and reread a list to the gathered relatives, who were in need of answers. It was 14 February 1981, the morning after the Stardust fire.
He finally brought the packed room to silence with his words: "If the name you are looking for is not on this list, go to Store Street."
"Go down there," he said, "to the Malahide Road, and get the bus into Store Street."
At the back of the bus, she looked out the window to the right; her mother, Gertrude, sat facing her, looking out to the left. In Fairview, the bus stalled at traffic lights.
As she looked out the window, she could see a hearse.
"I remember looking, thinking, I've never seen coffins like that," she told Prime Time.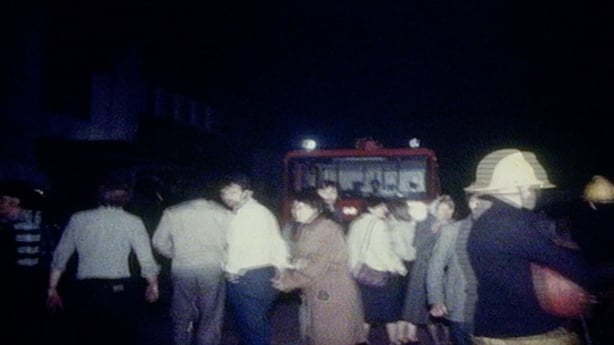 "They were like black metal boxes. And then I looked: there was another hearse, and another hearse, and as the lights went green and the bus pulled off and they moved and we moved, I counted seven hearses."
Carole had no idea what they might be or where they were going. But even now, she is glad that her mother was not looking out of the window on that side of the bus. Because she would have known.
Carole was the last of her family to see her brother alive. Michael bantered with her and a friend who ironed his shirt before he left for the disco in the Stardust, a nightclub in Artane, Dublin.
He was slagging them about what Valentine's Day cards they would write. He was 17, and sweet.
He told Carole that he wasn't that keen on going that night. "You're not meant to go, then," Carole told him.
Michael used to help the DJ, and when they tested the equipment, the power was always cutting out. He was fed up with having to chase fuses, wires and plugs.
But he went – out the door, for a lift with the DJ.
The morning after, Carole woke to a neighbour loudly knocking, then running up the stairs, shouting "Mrs Barrett, is Michael home? Is Michael home?"
Carole remembers words about a fire and loads of people being dead.
Her mother, Gertrude, was out the door before Carole could get socks and shoes on.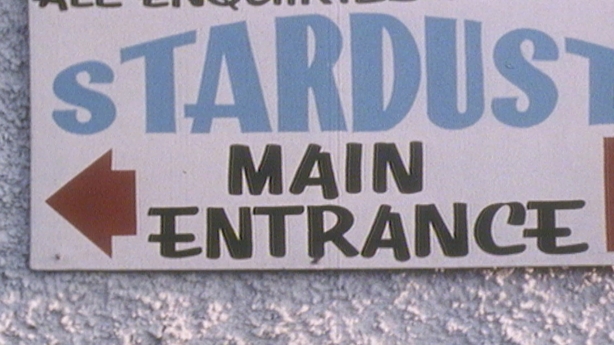 Off the bus from Malahide, she and Carole were among the first relatives to arrive at the morgue.
Late in the afternoon, a detective stood in a doorway. He had another roll call, another list with a name – the "missing" list. Michael was on it. Carole recalls hearing of this list from friends years later, after the Grenfell fire.
"I was 16. There was a lot I couldn't understand, but missing? We knew he had went there, he was in the Stardust," she said. "He wasn't missing."
"But after the Grenfell fire, when my friends were saying, 'there's loads of people missing' and they didn't understand it, I understood it. I had heard that word for four days: it's 'Missing, presumed deceased'."
They journeyed to Store Street four days in a row, to the Coroner's Court, to the garda station waiting room over and over again.
For Carole Barrett, the chaos and numbness, the noises and silence, have been frozen through teenage eyes. A green door. A marquee tent out the back. Wailing.
The leader of Fine Gael, Garrett FitzGerald, standing around, his face drawn in shock. And of Charles Haughey, nothing, only talk: "No sign of the Taoiseach…"
Most of all, she remembers her mother.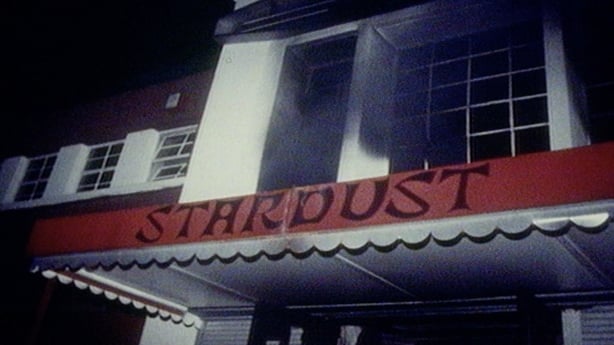 "I remember years later watching a news story. It was the Middle East, a car bomb, I think, a market car bomb, and the mothers are consoling and being consoled for their losses, and I thought, that's what I heard, that's what I witnessed in Store Street that day. A mother's grief. It never leaves you."
Suddenly, she was the eldest. On the second day, Sunday, there was a call from Store Street. As the last to see him before he left home, she was asked to come in and take a look at some items. Her uncle brought her there.
At the Coroner's Court, on tiered benches, she saw seven industrial-style clear plastic bags. One by one, they were tossed out in front of her, at haste. "Cut-off things" and "pieces": a shoe, a strip of a shirt, a bag.
"Hurry up," the garda said. Nothing of Michael was there.
When, on Monday, they were told the identification process would end at noon, the families would not go.
Then they were told the cut-off time was 6pm on Tuesday. In the final hour before then, Michael Barrett was the last of the victims to be identified that week.
His identification was only possible through dental records: Carole had remembered he had chipped a tooth and been to the dentist eight months before.
She remembers little of the funeral. On the day, there was a flutter of snow, and then it was gone.
Forty-eight young people died in the Stardust, almost half of them the eldest in their families – big sisters and brothers. Out for Valentine's night in February 1981. Gone.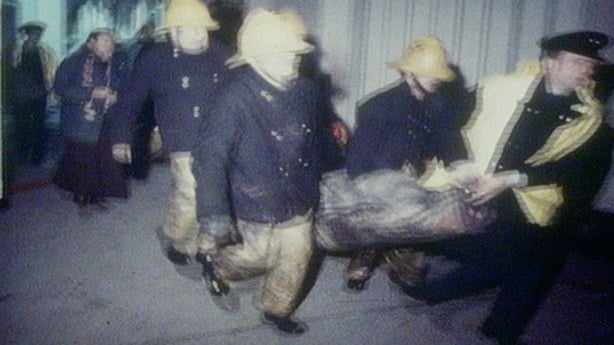 Carole Barrett feels that the untold story of the victims of Stardust is of those waking up to the trauma. For her, 40 years is a significant marker of the toll.
Forty years on, after legal submissions and the decision of the last Attorney General and now-Supreme Court justice, Séamus Woulfe, 48 fresh inquests are to be held.
Some preliminary matters and preparations are still outstanding, including initial funding for families' counsel, and Covid-19 has intervened. But, this year, when the inquests proper resume, we will not hear much of those left behind.
In the sifting of the evidence of death and how it was caused, we will not hear much of families or close friends who received little or no medical treatment of any kind.
The inquests will not feature much of survivors' injuries: burns; physical injuries from falling or being crushed; damage to the throat and lungs due to smoke and fume inhalation; damage to the vocal cords; skin rashes.
Nor will they dwell on the psychological damage to some of them and some among the victims' families: on shock; trauma; survivors' guilt; sleep disorder; alcoholism; depression; post-traumatic stress disorder; suicide.
This weekend, as families and friends of the victims remember their loved ones 40 years on, think of them and the all-embracing, cruel toll of that brief inferno.