Next Monday, Ireland is due to begin its slow emergence from beneath the shadow of Covid-19.
The first of a five phase process is set to see the reopening of building sites, shutters lifted on certain shops, and the return of some socially-distanced sport.
Each phase is set to take three weeks, and within those three weeks, the National Public Health Emergency Team (NPHET), led by Dr Tony Holohan, will be trying to understand how the spread of the disease changes. 
It will then advise Government. 
For that, they need data. The WHO says it should be "real-time, accurate data on the testing of suspected cases, the nature and isolation status of all confirmed cases, the number of contacts per case and completeness of tracing". 
After three months of unprecedented pandemic response, "one of the main things we've learned" said Director-General Dr Tedros Adhanom Ghebreyesus "is that the faster all cases are found, tested and isolated, the harder we make it for this virus to spread.
This principle will save lives and mitigate the economic impact of the pandemic". 
That leads to obvious questions, what is the data telling NPHET? How quickly are we - and how quickly do we need to be - finding, testing, and isolating cases in Ireland? If we're going to get out from under this virus, do we have the systems in place to do it safely?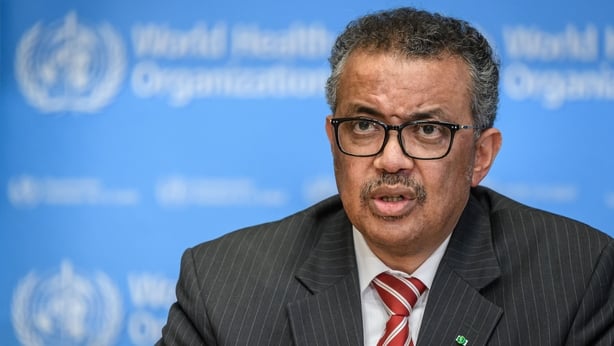 What is the standard? 
Given Covid-19 is only four months old, international targets have not yet been set for completion times for the process required to suppress the disease. 
But, in a way, the disease itself sets a standard.
Scientists, epidemiologists and mathematicians have worked out several numbers which provide useful bars to try to reach for turnaround times.
They have a number for the timeframe between the moment you're exposed to the virus to the moment you can spread the infection. This timeframe is referred to as the latent period, and it's about 3.5 days. If you get infected, 3.5 days later you start to spread the infection. Prior to that, the virus is only developing within your body. 
The aim for health services across the world is to respond sufficiently quickly to reach the contacts of a suspected case and ask those contacts to self-isolate, before the contacts' latent period ends, and they can create a third case. 
Anyone not part of a cluster who has the disease and is referred for testing is already beyond their latent period, as they have symptoms. By their nature they are a contact of a first case, as they've got the disease from someone, somehow. So the race is to stop their contacts getting beyond their latent period, 3.5 days. 
However, the modellers and scientists also have a number called the serial interval.
This is the typical time duration between the point one person displays symptoms to the point a second person displays symptoms. 
While the latent period is the time before you can infect someone, you won't infect everyone you meet after that moment. 
The serial interval is an estimate for how long it typically takes a person who has been infected to spread the virus to the next person, and for that person to become a potential spreader of the virus to a further person. 
Having examined papers produced across the world, scientists in UCD have put this serial interval at 6.6 days. The Department of Health told Prime Time they are now using this number.
These are all imperfect numbers, but useful targets.
To stop the possibility of second cases creating third cases, you need to be catching positive cases in under 3.5 days, the latent period before they can spread the virus.
Ideally, you'd do it quicker, as people don't call their doctor to request a test the second they begin to experience symptoms. This delay between people getting symptoms and people calling their doctor is why some experts say the turnaround time from referral to contacting tracing being completed needs be down around 48 hours. 
It allows for a 1.5 day delay between first symptoms and calling the doctor.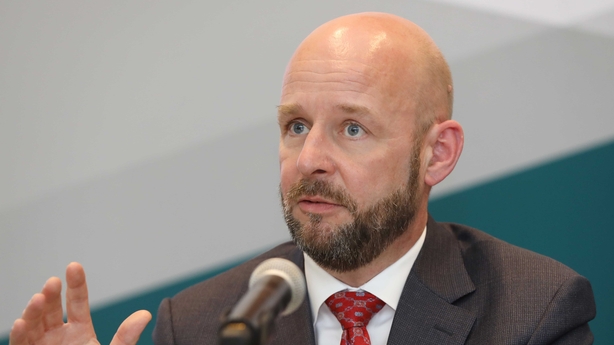 The plan to prevent consistent spread is to get the vast majority of cases completed, from referral to contact tracing, well within the latent period. 
But to stop a typical second case creating a third case, essentially all cases need to be completed in less than 6.6 days, the serial interval. 
Speaking to Prime Time, using a general number for the serial interval, Professor Philip Nolan, chair of the NPHET modelling group, said: "Once you hit the median serial interval or generation time, around 5-6 days, after that you're only preventing about half of contact transmissions. 
"We need to understand that distribution and we want as prevent as many cases as possible, by bringing back the timeline for testing and tracing being completed, but done properly, as short as possible, ideally under 72 hours." 
What is a median? If you plotted 100 cases on a line according to how long they take to complete, the case in the middle would the median. 49 cases would take more time, 49 cases would take less time.
So what are our response times? 
On Sunday, Monday and Tuesday, the HSE and Department of Health began providing figures that give the fullest picture yet of the timeframes, and where in the chain they want to accelerate the process. All information included here was provided via email from the HSE in response to queries, or communicated verbally at press conferences.
However, the underlying data was not published or provided. Journalists from Prime Time and elsewhere have repeatedly asked the health authorities to begin publishing this data daily, and for underlying tables and parameters to be provided.
On Tuesday, Dr Colm Henry, Chief Clinical Officer of the HSE, said it is the intention to do so from now on.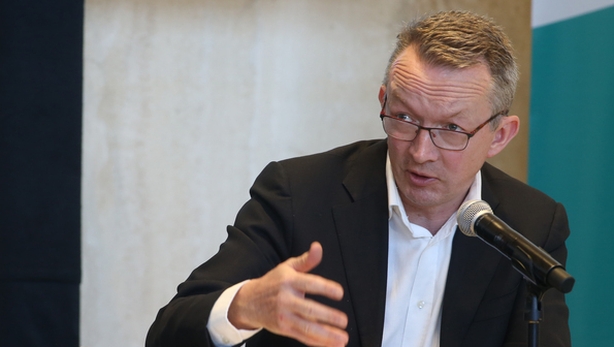 Figure for the process 
Using the information provided as of Tuesday, the HSE says the median time it takes to go from the point a GP refers someone for a test to contact tracing being completed is less than five days - Dr Henry described it as "approaching four" at the daily press conference. 
That is based on approximately 43,000 tests done over the previous seven days.
Using the rounded five day number provided by the HSE, that means half of the cases are taking five days or less to complete, half are taking five days or more.
We know people in hospitals have tests turned around far quicker than tests done in the general population.
Asked to provide a breakdown between the two, the HSE said in an email: "End to end median in a hospital setting is one day (excluding contact tracing - add circa one day for contact tracing - although this is where there are more complex cases). 
End to end median in the community is five days as per above (including contact tracing)." 
Breakdown 
A breakdown of the process was also provided.
Swabbing: 0.6 of a day (14 hours) is the median for the time between a GP referral and swab being taken. The health authorities say swabbing is now a same-day or next-day service. 
Testing: Of those tests, approximately 12,000 were done in hospitals. As stated above, the HSE says these take one day for a lab result to be completed. On community tests: the HSE says 3.5 days, a median figure also. 
Tracing: After that, positive tests need to be contact traced. The HSE now says most contact tracing is taking less than 36 hours to be completed. Timeframes differ for complex and non-complex cases. "In some cases non-complex cases will be completed within two or three hours now, all less than 24 hours," a HSE senior manager said via email. 
The HSE provided a median figure of 24 hours for all contact tracing over the seven day period to Tuesday. That figure includes both complex and non-complex cases. On Tuesday, Dr Henry said complex cases, are "taking longer than they should." 
Complex cases often involve people in healthcare and hospital settings, people who've moved between healthcare settings, or people where there are communication issues. 
Asked about reports of the contact tracing stage alone of complex cases taking four days on average, the HSE said via email "there may well be outliers, but we don't expect this to be usual timeframe even in complex cases." 
Dr Henry said complex cases are growing as a percentage of the overall positive cases. On Tuesday, the number for total confirmed positive cases was 107. 
Comparisons 
The question then becomes, with this process in place, can we lift restrictions and keep the disease under control? 
Testing is one section of the process where a WHO 'standard' is provided. Under the heading 'Transitioning to and maintaining a steady state of low-level or no transmission', the WHO says "all suspected cases should have test results within 24 hours of identification and sampling".
As of Tuesday, it was taking a median of 3.5 days for a community test to be completed, around 1.7 to two days if you include the hospital cases. 
There are no WHO standards for the end-to-end process currently. For that: The median turnaround time of five days ("approaching four") is lower than the serial interval discussed earlier in the piece in use by the Department of Health, currently 6.6 days. But it's close. 
HSE representatives have said they're working to shorten the timeframes further before the end of the week.
This type of data on the process, information around hospitalisations, positive cases, and ICU admissions, as well as modelling and other information, will be used by NPHET to provide advice to government on Friday. 
Asked about the timeframes ahead of the plan to begin the new phase of restrictions, Dr Holohan said on Tuesday he's "hopeful... but not making predictions." 
Delays and possible efficiencies 
How can the timeframes be shortened? 
On Tuesday, Dr Cillian DeGascun of the National Virus Testing Laboratory, said several steps are in the process of being automated to bring the durations down, but it's not one particular issue. Some steps in the chain still require manual data input. 
Information management systems used across the process don't speak directly to each other, and he said the plan is align them correctly to speed up processes. "Anyone who has ever tried to get a PC to talk to Mac will know, these things take time" he said. 
Recently, one of the clogs in the process related to moving results about positive cases held in the lab databases into the system used by contact tracing teams. Asked about this, the HSE said in an email that it had been taking up to 24 hours in recent weeks, it now it says "it's down to 90 minutes due to automation of the lab results feed into [the software used for contact tracing]". 
That reduction is, in part, also down to the low number of positive cases being detected and requiring transfer from the lab database for contact tracing. 
Another issue has been communicating results to individuals. As GPs have highlighted in recent weeks, results have being completed in the lab, but not provided until several days later. The HSE says this has been a problem, and it's launching a hotline for GPs later this week, which will allow them to seek results for cases where there has been delays. They also say they're automating delivery of negative results by text.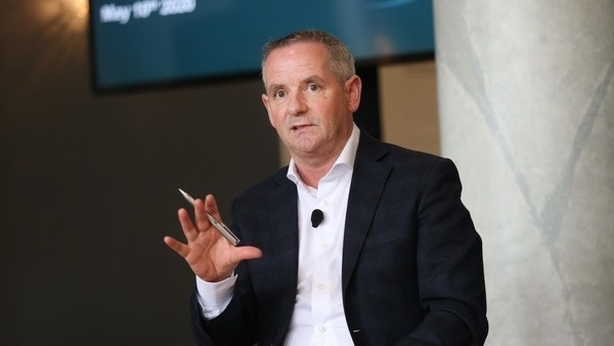 Other problems will take more time to address. Complex cases are responded to by public health teams, which are managed regionally and led by specialist doctors. They do detailed, in-depth contract tracing, but also need to do key tasks not captured directly in the process timeframes, like providing advice to help control outbreaks, and identifying links between cases. 
Those tasks will also be key in the coming months, but their ability to complete them quickly is being limited by other IT infrastructure issues. Across the eight regional public health departments, no specific case management software is used. Some public health doctors are maintaining case files in Microsoft Word documents, others have localised case management systems.
To compile the information collected, which is used to inform decision-making, they have to manually input data into a system called CIDR, developed 20 years ago. That produces statistical breakdowns and allows doctors notify others of outbreaks.
In other countries, modern case management software is in use nationally, and programs mine the data inputted to find links between cases which might not be visible to doctors working in different areas, or on different outbreaks. We don't have that technology in Ireland, and are unlikely to get it in the short term. 
However, HSE CEO Paul Reid said on Sunday that he's launching a scoping exercise to devise a "future model of operation for testing and tracing". That scoping exercise will look at process from start to finish, including the IT issues, but won't be reporting back until "the Autumn".