There were "significant inadequacies" in care given to an elderly man who lost over a stone in weight during respite care and was discharged with a chest infection not spotted by hospital staff.
An independent report seen by Prime Time found "shortcomings in care" contributed to a dementia sufferer developing "a pressure sore, dehydration, weight loss and skin excoriation".
Richard Dillon, from Swords, Co Dublin, was discharged from Mount Carmel Community Hospital on 10 October 2016 with an "undetected chest infection", according to a HSE-commissioned Complaints Investigation.
Mr Dillon, 79, was admitted to Beaumont Hospital on 17 October 17 2016, a week after leaving respite. He died on 20 November 2016.
The report was made available to Prime Time by the family who were unhappy with the response from Mount Carmel and the HSE after they complained.
Richard Dillon had a stroke in 2003 and was cared for at home by his wife, Anne, and son, Richard.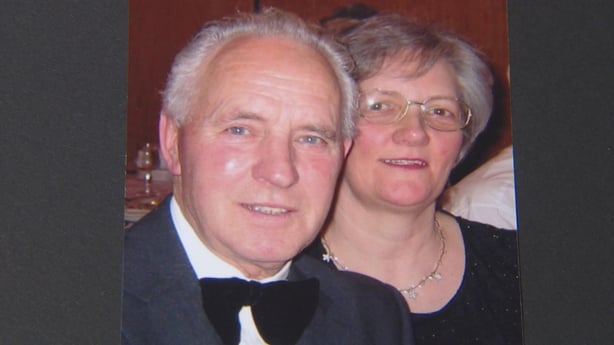 By October 2016, he was wheelchair bound, suffering with dementia and had speech and swallow reflex problems. However, he was well-cared-for at home where he enjoyed watching TV and listening to radio. He could communicate by giving a thumbs up or down.
Mr Dillon went in for a week's respite from 3 October to 10 October 2016 at Mount Carmel Community Hospital in Churchtown, Dublin, which is run by Mowlam Healthcare for the HSE.
But when he was being collected by his family his wife and son noticed "significant weight loss" and that he was wheezing.
That night he was seen by an out-of-hours GP and diagnosed with a chest infection.
The next day the family discovered Mr Dillon had a wound to his knee which they had not been made aware of by staff in Mount Carmel.
They were also not told about a candida infection he acquired during his stay or that he had been hooked up to a saline drip.
A week after leaving respite on 17 October, Mr Dillon's GP came to his home and arranged for him to go to A&E at Beaumont Hospital.
Records show he had "extreme electrolyte and sodium imbalance" and was "extremely dehydrated and had an infection(s) showing up in his blood screen".
He never recovered and died in hospital on 20 November 2016.
Anne Dillon first formally complained to the HSE about the care Richard received on 17 October 2016 - the same day he was brought to hospital.
After Richard died, Anne pursued her complaint and finally got a meeting with Mount Carmel management on 16 January 2017.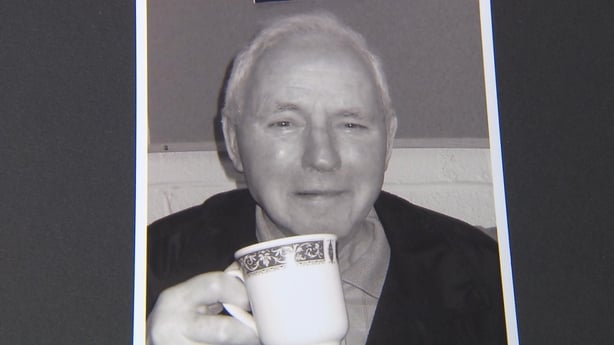 It wasn't until the next day the hospital handed over their report drawn up in response to her complaint. It was dated 29 October 2016, 12 days after she had complained. Dissatisfied with the level of information in that report, Anne complained to the Ombudsman.
The HSE then commissioned an independent complaints investigation which was received by the family in February 2019 – 28 months after Anne first complained.
At that time, the HSE also wrote to Anne to apologise for the "delays in communication with you and your family in relation to our response to your complaint".
But there was no full apology forthcoming, at this stage, for the standard of care Mr Dillon received during his week's respite.
It highlights "significant inadequacies in the care given to Mr Dillon" and "a series of communication and other failures on the part of Mount Carmel Community Hospital" that had "negative consequences for this vulnerable resident and his family".
The complaint investigation concluded: "These failures in care contributed, amongst other things, to the resident developing a pressure sore, dehydration, weight loss and skin excoriation."
It also read: "There were shortcomings in patient care which contributed to the development of a pressure sore, weight loss, dehydration, excoriation of skin in the groin area." It added Mr Dillon was "discharged with an undetected chest infection".
The report found there was "no evidence of any one staff member having responsibility for assisting Mr Dillon with meals" while there was "no evidence of snacks or fluids being provided between set meal times".
Mount Carmel was provided by the family with "detailed information, on admission, about the length of time it took with eating and drinking, as he tended to choke due to swallow deficits".
On his knee wound, the report found it was "probable the wound did deteriorate during Mr Dillon's respite stay and when he left Mount Carmel".
Mr Dillon's family expected he would watch TV and listen to the radio while in respite, as he did at home. But there were "no records to show that Mr Dillon watched TV or listened to the radio".
The report also says "Mr Dillon had a body wash once during his week-long respite". It also found "a failure to contact Mrs Dillon by telephone when difficulties arose".
And the investigators also said the discharge letter gave "no details of issues or treatment during Mr Dillon's respite stay" while there were "significant shortcomings in Mount Carmel Community Hospital's handling of the complaint".
In conclusion, the investigation "identified significant inadequacies regarding how Mr Dillon was cared for in respite and how the family concerns were responded to by Mount Carmel Community Hospital and the HSE".
Prime Time contacted the HSE for a comment last Friday, 21 February.
Up to this point, the Dillon family had only ever received an apology for a "delay in communication".
On Monday evening - a year after the report came out – a letter was hand delivered to Anne. It says the HSE "fully accepts the findings" of the report and sincerely apologised for the shortfalls in care Richard experienced.
Anne Dillon told Prime Time: "He was a gentleman and he was a gentle man...he would do anything for anybody. He a very good man and his motto was if you can't do someone a good turn, don't do them a bad one. I never expected that when he went in for a week of respite that I'd be burying him a few weeks later."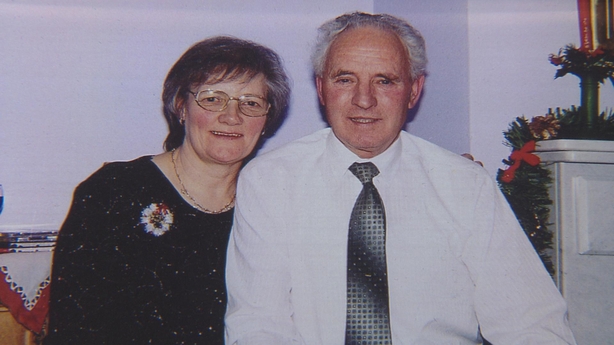 In reply to Prime Time, the HSE said: "The Health Service Executive fully accepts the findings of the report, which show that Mr Dillon's care in October 2016 fell far below the standard the Health Service Executive expects to deliver to those who use our services. The HSE has sincerely apologised to the Dillon family for the shortfalls in care Mr Dillon experienced during his respite stay."
The HSE also "apologised for the significant delays in communication with the family and subsequent management of their complaint" and said they "acknowledge that this contributed further to the family's distress and upset".
In a statement, Mowlam Healthcare said: "Mowlam Healthcare, which operates Mount Carmel Community Hospital, apologises for shortfalls in care delivered to Mr Dillon during his seven-day stay at Mount Carmel Community Hospital in October 2016.
"We also apologise for the poor communication with Mr Dillon's family and the inadequate standard of our documented progress records and discharge information. We sincerely regret the distress and upset caused to Mr Dillon and his family."
The statement also read: "On receipt of the complaint from the family in 2016, we immediately commenced an internal investigation. Arising from this internal investigation a number of recommended improvements were identified and actioned in 2017."
The spokesman added they would "continue to monitor these improvements and the measures implemented" as a result of the Complaints Investigation.
The HSE said: "Mount Carmel Hospital are in the process of implementing the full recommendations of the external review into Mr. Dillon's care."