Gardaí have said that a cold case review of the unsolved murder of Antoinette Smith, who disappeared in 1987, identified a number of ''evidential deficiencies'' from the original investigation.  
The murder of Antoinette Smith is one of the most horrific crimes to have occurred in this country, and the fact it remains unsolved torments her loved ones, and should scare us all.
Eamonn was seven years old when he and his sisters found a woman's body in the Dublin mountains. The three children were playing hide and seek after enjoying a picnic with their parents close to Glendoo Mountain, off Military Road.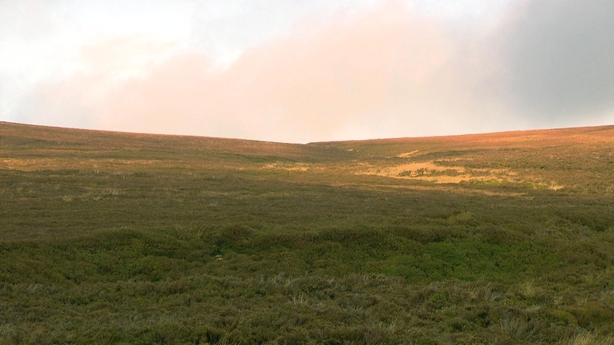 The location is visually striking and has down the years attracted sightseers, walkers, cyclists, motorists.
Its remoteness has also, over decades, attracted murderers who have used the location to hide the bodies of their victims.
This week Eamonn, now 38, told myself and Prime Time producer Sallyanne Godson his clear memories of 31 years ago. He wrote down his recollections to support an appeal from the family of the woman whose body he found. 
Antoinette was a 27-year-old mother to two little girls. On 11 July 1987 she dropped her daughters, Lisa and Rachel, to her husband Karl and arranged to collect them the following day. She never turned up. 
On the Saturday she had gone with a friend Marie to the David Bowie concert in Slane, Co Meath. In the early hours of the following morning she found herself alone in Dublin city centre. She was never seen alive again.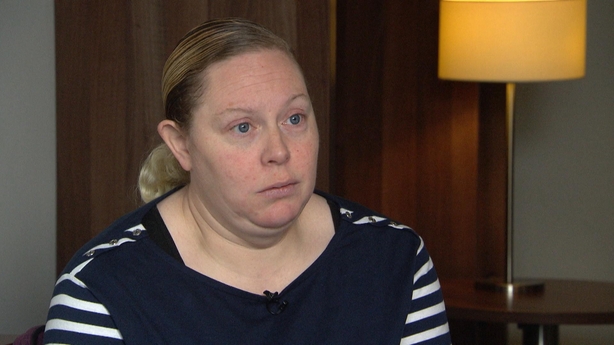 After all these years, and given the cases of women who disappeared in Leinster in later years, what still jars with me is that her killing remains unsolved. Did Eamonn and his sisters stumble across the body of the first victim of a serial killer? Eamonn's memories of the 3 April 1988 recounted to Prime Time are vivid:
"I recall Easter Sunday, as the weather was fine my mother had arranged a picnic. I was seven and my sisters were ten and 12 years old.
"As it was Easter Sunday there were several other groups of walkers, families and tourists out for the day...I recall when we had finished our sandwiches, we were allowed to play and explore the area around where we were eating and my parents sitting.
"The area was a raised bog, rugged, with patches of gorse bushes. My sisters and I started playing hide and seek. Shortly after our game started I recall climbing into a little ditch / trench to hide.  It was more than two metres wide and about one metre deep.
"One of my sisters came to seek me out, as she peered over the ditch she spotted me crouched down, she was alarmed at what she saw in the area directly behind where I was hiding.
"She saw the partially covered human remains. I think I was too young to recognise what I had seen – I recall aged / weathered plastic bags which were partially buried."
Sometimes in reporting I read or hear a phrase that stops me in my tracks. In the case of Antoinette Smith, there is one particular fact that is written by the then State Pathologist Professor John Harbison in the post mortem. It reads: "Two plastic bags were found over the head, with the inner one knotted tightly around the neck."
The phrase is simple, factual and horrifying. No cause of Antoinette's death was ever established because of the decomposition of her body. For nine months she lay beneath the bogland at Glendoo Mountain with two plastic bags over her head. 
It could not be established if Antoinette was alive when the bags were tied around her head. It is simply chilling and, as a journalist who has examined cases of missing women, the nature of the murder of Antoinette Smith begs the question - could her murderer have killed other people? Was she the victim of a serial killer? 
It's a natural question, but in the absence of any clear information about the killer or killers, the full horror of Antoinette's murder remains unknown. But the plastic bag that Eamonn and his sister spotted that day was on Antoinette's head.
Eamonn remembers that in those shocking moments of Easter Sunday 1988 they called out for their parents:
"My sisters called out for my parents, who were close by. When they saw the remains in the ditch, I believe they fully understood the nature of the discovery. I remember my father suggesting that we say a prayer.
"As we left the area, I can recall my father recording the location of the site and counting the miles on the clock as we drove to the nearest garda station, where my father reported the discovery."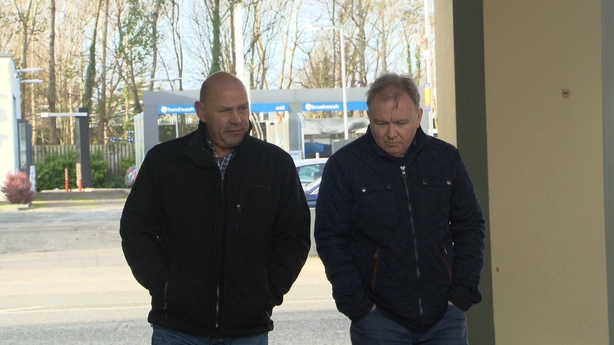 On Prime Time we examine the evidence gathered in this case. We speak with Antoinette's two daughters who lost their mother in the most awful manner.
Lisa was just seven when her mother disappeared. She has memories of her mother, including that Saturday afternoon when her mother dropped herself and younger sister Rachel to their father Karl. Lisa tells us of the impact of losing her mother and the determination to continue to be their mother's voice.
Rachel was only four years old and has no memories of her mother. What she does have are photographs of her and memories recounted to her by those who knew Antoinette.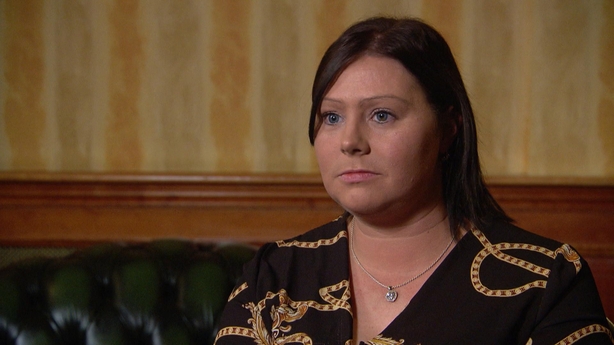 Lisa and Rachel's father Karl also speak to me. He married Antoinette in 1979 but by 1987 they were living apart.
In his first television interview Karl describes how he bought the tickets for Antoinette to go to see David Bowie and tells of the impact of how a missing persons investigation became a murder inquiry.
The last definite sighting of Antoinette was as she walked alone down O'Connell Street near Clerys, heading for O'Connell Bridge. It was the early hours of Sunday 12 July 1987.
The childhood memories of Eamonn of the Millenium Year of 1988 include what he and sisters saw at Glendoo Mountain.
His thoughts are with Antoinette's family and he hopes whoever murdered her and buried her will be brought to justice: 
"As I think back to that Easter Sunday, although 32 years that have passed and I have grown up, my memory is still vivid. I am saddened to think that Mrs Smith's daughters have spent all those years without their mother and with many unanswered questions."
A Garda re-investigation of the case is being conducted by detectives at Bray station. Anyone with information is asked to contact them at 01 6665300.