Senior gardaí say the number of unprovoked assaults is on the increase, fuelled by greater disposable income.
An Garda Síochána is due to launch an 'Assaults in Public Reduction Strategy' in hotspot areas near pubs and clubs.
Prime Time spoke to those whose lives have been seismically altered due to senseless acts of violence.
For Luke O'Reilly from Tallaght, Co Dublin, this garda crackdown comes two years too late. Luke was assaulted on Halloween night while walking home from the pub with a friend.
He underwent brain surgery but died in hospital on 13 November 2017.
His attacker has been convicted for the totally unprovoked assault. A court would later be told that Luke's attacker had drunk 10 double shots in the hours before the incident.
Luke's mother Janet wants people to know the damage these types of attacks cause. Sitting in her home in Tallaght, she said nobody would ever swing a punch if they endured just one day with the grief she has to carry.
Janet also described how her son's death meant that three people are alive today after the decision to allow his organs to be donated. But Janet would not have been left to make that decision if a moment of mindless violence had not taken her beloved son from her.
In Sligo, I spoke to another victim of a senseless attack. Just three weeks before Luke's assault, Wesley Wilders was also punched for no reason.
At the time he was 24 year-old barman living in Galway. He saw two men hassling a woman, so he went over to offer them a cigarette in an attempt to calm the situation down. The punch came from nowhere substantially altering the course of Wesley's life after his head hit concrete.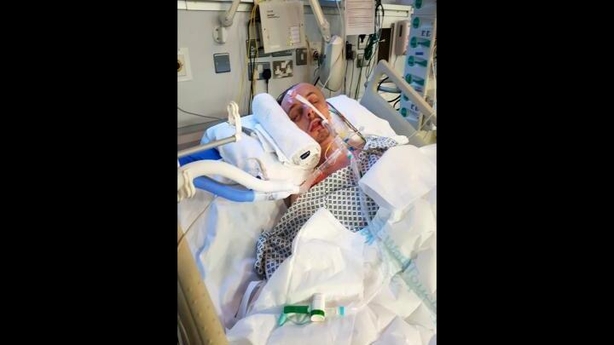 His injury was so severe that part of his skull had to be removed to allow his brain to swell in attempt by doctors to minimise brain damage. His attacker was also jailed after receiving a five-year sentence.
Two years on, Wes is living at home in Sligo with his mother Anne. He has made huge strides over the last 24 months.
At first, Wes was non-communicative and lost the ability to function on one side of his body. However, he is now able to talk again and is physically improving too. But he is not the same Wes he used to be. He can play the guitar again, but can't remember the names of all the songs he strums.
Wes said: "Life before the attack was like winning the lottery. You couldn't imagine how great my life was. It was always changing, but it was always changing for something just as good if not better."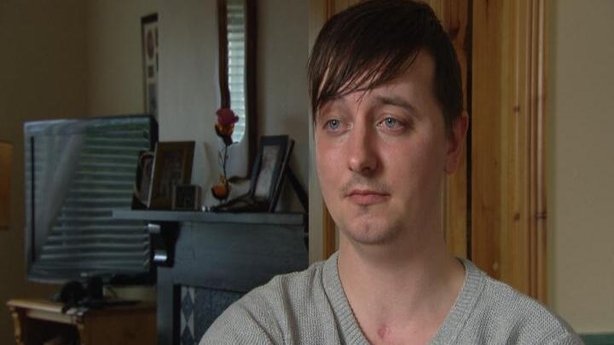 There are other victims of this type of shocking violence who are lucky not to suffer in the same harrowing way. Aside from the physical and emotional scars they bear, it could have been a very different story.
Wayne O'Connor, a journalist with the Sunday Independent, had his nose broken in July 2011 while eating a bag of chips after a night out in Killarney. Eight years later, he still gets nose bleeds as a result of the assault.
He spoke of the thoughts that went through his head afterwards. Did he do something wrong? Would others think he was the aggressor? What was his employer thinking? All questions he should never have had to entertain.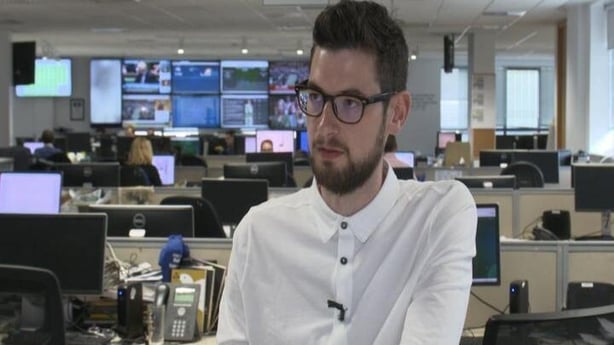 At a Policing Authority meeting, Garda Commissioner Drew Harris cited, as part of the reason for the increase in these types of assaults, the "connection between prosperity and street assaults and night-time economy type offences generally - and indeed also consumption of illegal drugs".
For the 12 months up to the end of June 2019 there were 4,630 Assaulting Causing Harm offences, figures from the Central Statistics Office show.
That number has been on the increase now for five years - just as the economy has been picking up. For the 12 months up to end of June 2014 there were 3,076 such offences – 50% less.
Mindless acts that cause pain and anxiety for some victims. For others, the impact is total anguish and devastation.