Nichola Sweeney was stabbed 11 times, Sinéad O'Leary more than 20 times.
One of Nichola's wounds was to the left ventricle of her heart. She died on her bedroom floor. Some of Sinéad's injuries were to her chest and back but most of the stab wounds she suffered in the random attack were defensive injuries to her arms.
As 19-year-old Peter Whelan repeatedly stabbed Sinéad he was actually looking across the bedroom at Nichola. This meant that Sinéad was able to protect her body with her arms. Such was the ferocity of Whelan's attack, one of the knives broke in Sinéad's arm.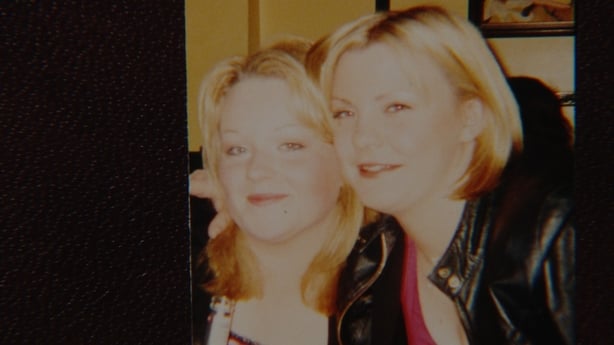 It was 27 April 2002. Peter Whelan picked the Sweeney house at random, breaking into the property and attacking the two young women as they got ready for a night out in Cork city. Nichola was 20 years old, Sinéad was 19. In a matter of minutes Nichola's life was taken in the frenzied knife attack and Sinéad's life changed forever.
Although Nichola's murder and Sinéad's attempted murder took place 17 years ago, this Thursday the case will be recounted in a special Prime Time report.
We will reveal how the killer, who served three-quarters of a 15-year sentence for attempted murder but is currently just six years into a life sentence for murdering Nichola, has already been granted a number of escorted day releases from Wheatfield Prison to Cork accompanied by three prison officers.
The Sweeney family and Sinéad O'Leary were horrified when they discovered that Whelan is getting a taste of freedom. They are also deeply upset that Whelan has been back to Cork where they all still live.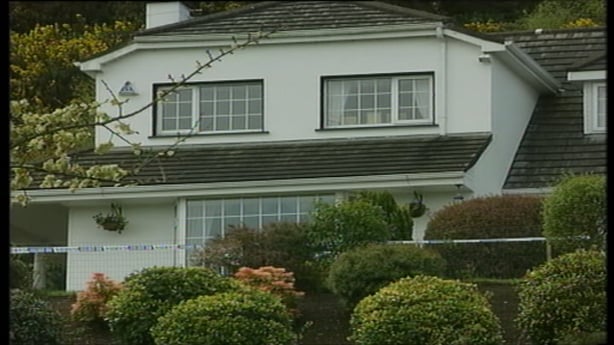 In researching the Prime Time report myself and Producer, Sallyanne Godson, and camera man, Aidan McGuinness, spent time with both the Sweeney family and Sinéad over the past number of months.
It was a humbling experience to meet Sinéad. I first met her in 2003 while researching a book about murderers. When I met her again this year it struck me that in my quarter of a century working as a journalist I have never met anyone else who survived a murder attempt.
Peter Whelan wanted Sinéad dead. He didn't know her at all, but as he rained down fists and feet and then a knife, his intention was to end her life. She recalls in clear detail how she was sitting on Nichola's bed and Nichola was in her en-suite bathroom when the attack began.
We need your consent to load this rte-player contentWe use rte-player to manage extra content that can set cookies on your device and collect data about your activity. Please review their details and accept them to load the content.Manage Preferences
In the Prime Time report, Sinéad O'Leary describes the moments the attack began:  
"There was a long corridor, I just saw, I saw a figure appear and start to walk towards me. He just, without speaking, he pushed me down onto the floor and immediately just started stamping on my body and my legs and kicking me. And I started screaming and I screamed for Nichola and she came running out of the bathroom then and she was just screaming at him to stop, just stop and he just turned and looked at her and never spoke, never changed his expression and just lifted up his shirt to reveal the two knives."
I first saw Sinéad on 20 December 2002 at court number 2 of the Central Criminal Court in Dublin, the day Peter Whelan pleaded guilty to attempting to murder her. He also pleaded guilty to murdering Nichola.
The presiding judge, the late Mr Justice Paul Carney, heard harrowing details of how Whelan had attacked the two young women at random. 
Whelan never spoke during the attack - and he never offered a motive. The court heard how Whelan had been one of those to gather outside the house and watch as gardaí and ambulance crews rushed to the scene.  Whelan was quickly arrested because Sinéad had managed to give a description "goatee beard, shaved head ... hoodie" of the attacker.
Whelan was already known to gardaí as a violent young man, but the Sweeney family had no idea that this man, who lived near them, represented a deadly threat. They didn't know that he had previously attacked a group of people with a hurley.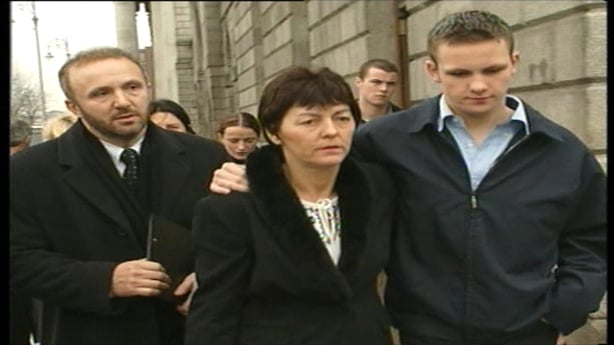 That afternoon at the Central Criminal Court, Judge Carney, having heard the most upsetting detail of the fatal injuries suffered by Nichola, and the life changing injuries suffered by Sinéad, imposed a sentence that was unprecedented.
The judge treated the crimes as separate crimes and imposed consecutive sentences - two victims, two sentences. He imposed a life sentence for Nichola's murder and then a consecutive 15-year sentence for the attempted murder of Sinéad.
Peter Whelan appealed the consecutive nature of the sentences but the Court of Appeal dismissed the appeal, with the late Mr Justice Adrian Hardiman simply directing that the sentences be swapped around so that Whelan would first serve the 15 years for attempted murder and then begin serving his life sentence.
Whelan got remission for good behaviour while in prison so he actually only served three quarters of the 15 years meaning the life sentence for murdering Nichola began in July 2013. However, neither Sinéad nor the Sweeney family were told at the time that the life sentence had begun. 
Since then the Sweeneys have had to fight for information about Whelan in prison. Nichola's parents John and Josephine, and her younger brothers Seán and Christopher were devastated by Nichola's violent death and have been extremely upset at having to seek information from authorities rather than being kept informed.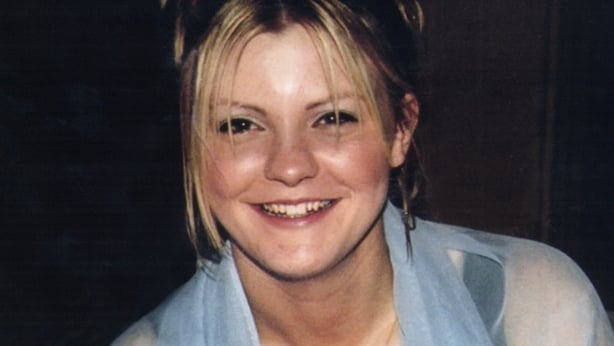 The Sweeneys had no idea that Peter Whelan was granted an escorted day release in 2017. They only found out this year and are devastated that Peter Whelan has been granted two such further escorted day releases this year.
On each occasion Whelan has been brought to Cork, further compounding the upset of the Sweeney family and Sinéad. While they want Whelan to continue to serve his life sentence, they are demanding that if any form of release is ever given there should be an exclusion order to prevent him returning to Cork.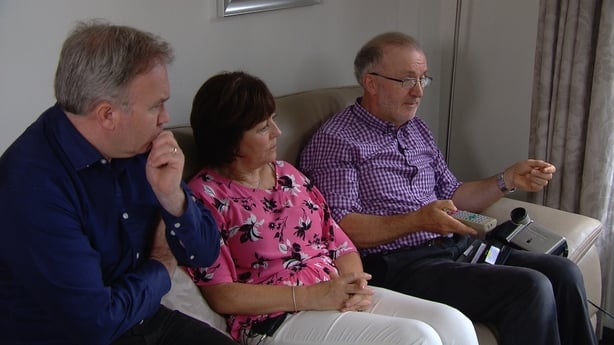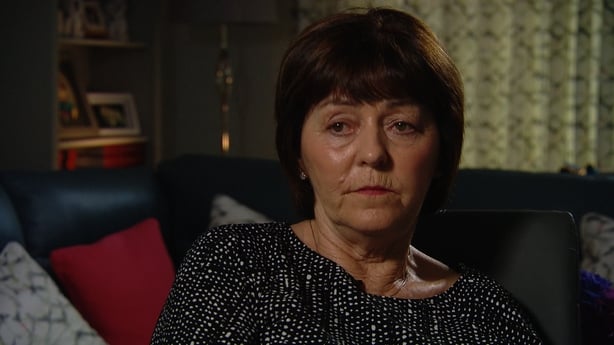 Normally a prisoner must have served seven years of a life sentence before their case is heard by the Parole Board.
Prime Time has established that Peter Whelan has already had four hearings before the Parole Board, which has recommended the escorted day releases approved by the Minister for Justice.
Whelan is only six years into a life sentence. The Department of Justice says the current average time a life sentence prisoner will spend in jail is 19 years. The Central Criminal Court and the Court of Appeal both decided that Peter Whelan is no ordinary murderer and his case poses very particular questions for our justice system.
The Sweeney family and Sinéad O'Leary feel the effects of his crimes every single day, and on Thursday they tell their stories in a special Prime Time report on RTÉ One at 9.35pm.