Questions remain about why top ups issue was allowed to fester
Sunday 01 December 2013 19.08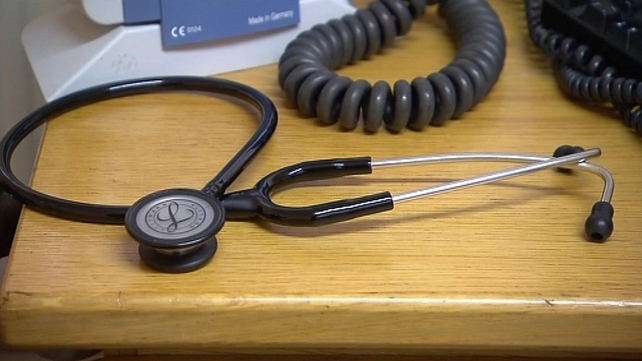 Katie Hannon, Prime Time's Political Correspondent and author of the Naked Politician, writes on the issue of pay top ups for senior health sector employees.
The revelation that senior managers in the health service have been pocketing top up payments from a variety of private sources has caused consternation in political circles. But there are legitimate questions to be asked about just how surprised these politicians are entitled to be. And about the enormous political focus on this issue right now, eight months after the HSE Internal Audit Report was delivered, and a full 17 years after the issue was first raised in the Dail.
The Minister for Health James Reilly told this reporter this week that he was 'taken aback' when a HIQA Report into governance issues at Tallaght Hospital, published 18 months ago, revealed that senior managers were receiving tops ups, in one case to the tune of €150,000.

In fact the Irish Times reported in March 2012 that three senior executives in a HSE funded organisation were being paid for private work on top of their public commitments. In May 2012, around the time of the HIQA Report into the governance issues in Tallaght Hospital, the Sunday Business Post ran a comprehensive story under the headline 'Mater says top-up payments made to 17 consultants and executives'. And in June 2012 the same newspaper reported on the packages of the CEOs of four agencies in the disabilities sector. It quoted a Department of Health memo which stated 'we know that they [some CEO's salaries] are most likely topped up from other funds.'

But it goes back considerably further than that. The Internal Audit Report reveals that the Department of Health informed the HSE Human Relations department in October 2008 that... 'it had emerged that there might be cases in health service hospital/agencies where unauthorised salaries were in payment.'

According to the Audit Report: 'In July 2008 the Department of Health requested HSE to write to Section 38 agencies funded by the HSE to provide services for people with disabilities to obtain details of pay expenditure....HSE's report stated that some agencies reported that income from the HSE was being supplemented by other income, including fundraising and other income and this was how some salaries are funded.'

Indeed the HSE Internal Audit refers to a parliamentary question on this issue in 1996 which it says 'indicates that there was knowledge of the existence of the practice of making payments to senior managers from private sources in respect of any additional duties or functions and that it was deemed at that time to be 'a matter for these bodies and the person concerned.'

While the Minister may have been taken aback by these revelations, on any reading of the documents that emerged from the HSE this week it's clear that the level of knowledge of this practice within the Department of Health and the HSE was considerable to say the least. What's less clear is why the problem was left to fester for so many years.

These details have emerged at a time when senior managers in these services were finding their voice in relation to the effects of successive cutbacks on the quality of care they can provide, as evidenced by the leaking of a letter from the CEOs of four of the country's biggest hospitals to this programme in recent weeks.

The Audit report was, I'm told, volunteered by HSE chiefs when they appeared before the Public Accounts Committee on a different matter entirely last week. It has been a no doubt welcome distraction in political circles as we await details of what can only be a severe round of cuts in the soon-to-be-delivered 2014 HSE Service Plan.
The capacity of these hospitals and agencies to fundraise has undoubtedly been seriously damaged by these revelations. This can only mean the services they provide being even further curtailed in circumstances where their managers' credibility as critics of health service cuts has been so undermined.
All told, a very bad day at the office indeed.
Katie Hannon