Prime Time Special - Kidnapped
Tuesday 21 December 2010 14.44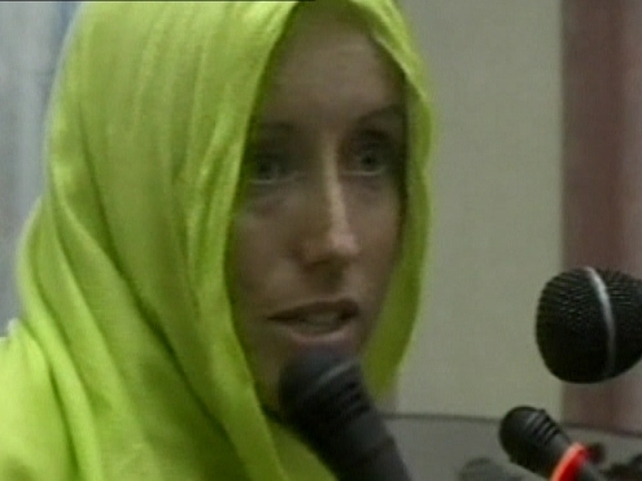 Paul Cunningham blogs ahead of next Tuesday's Prime Time Special on the kidnapping of Sharon Commins.
Sharon Commins was kidnapped on Friday July 3rd, 2009, along with her colleague Hilda Kawuki. An armed gang had forced their way into a GOAL compound in Kutum, north Darfur. This was a town I knew - having been on assignment there with cameraman Michael Cassidy in 2004.
At that time Darfur was described by the UN as the world's greatest humanitarian disaster in which hundreds of thousands had been killed and millions forced into camps. Not much had changed in the intervening 5 years.
Like the rest of the nation, I followed the kidnap ordeal closely - wondering how Sharon and Hilda were surviving in this remote region where, on the rim of the Sahara, temperatures hit 50 degrees Celsius. Thankfully after 107 days, Sharon and Hilda were finally released.
On next Tuesday's Prime Time, Sharon Commins will tell her story for the first time - why she travelled to Darfur, what happened during the abduction and how she is now. She describes in detail how her violent kidnappers inflicted mock executions; how they put guns to her head and ordered her to demand a ransom from negotiators. It's a very personal story about survival and bravery.
Her parents, Agatha and Mark, speak of the impact on the Commins family - the initial shock of the kidnapping and how they tracked the negotiations which ultimately led to Sharon's release.
Prime Time has investigated if a ransom was paid. We've travelled to Sudan and interviewed the Government Minister who headed up the negotiations as well as Foreign Affairs Minister Mícheál Martin and Sharon's employer - GOAL CEO John O'Shea.
It's a compelling story about an extraordinary event and a truly remarkable woman.
You can view the promo for the programme below.
Paul Cunningham