Tá an cumadóir Iodálach, Ennio Morricone tar éis bháis. Bhí sé 91 bliain d'aois.
Rugadh Morricone i sa Róimh i 1928 agus chum sé ceol do bhreis is 400 scannán.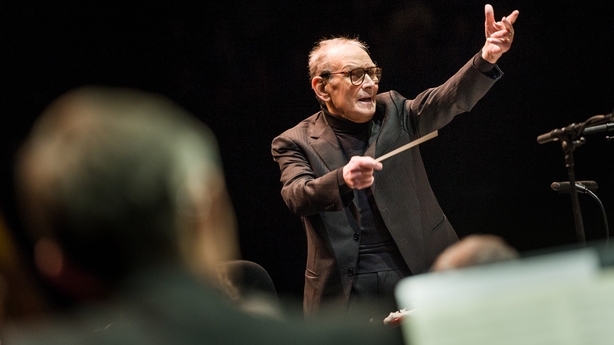 Bhí cáil air mar gheall ar an gceol a chum sé do scannáin cosúil le ''A Fistful of Dollars'' agus ''The Good, the Bad and the Ugly''.
Bhuaigh sé gradam Oscar i 2016 don cheol a chum sé don scannán ''The Hateful Eight'' agus bhuaigh sé gradaim Grammy agus Golden Globe dá chuid oibre chomh maith.