Fógraíodh ar maidin gur cailleadh George Martin a bhí ina bhainisteoir agus léiritheoir ceoil ag an mbanna ceoil is iomráití riamh, The Beatles ar feadh treimhse saothair an bhanna ó 1962 go 1970. Bhí cáil ar mar an 'Cúigiú Ciaróg' de bharr a thionchar.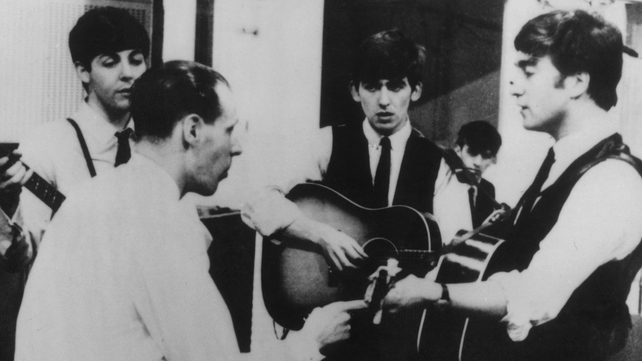 Luathphictiúir The Beatles le George Martin
Nuair nár éirigh leis an mbanna ceoil conradh taifid a bhaint amach, thóg Martin faoina sciath iad ar thaifead trialach uatha a chloisteáil. Bhí sé i gceannas an lipéid Parlophone ag an am.
I ndiaidh don mbanna scor i 1970, lean Martin lena chuid saothair go haonraic agus léirigh níos mó ná 700 céirnín. Chum sé ceol agus fuaimrianta do scannáin "Hard Day's Night" a thuil ainmniúchan Oscar dó.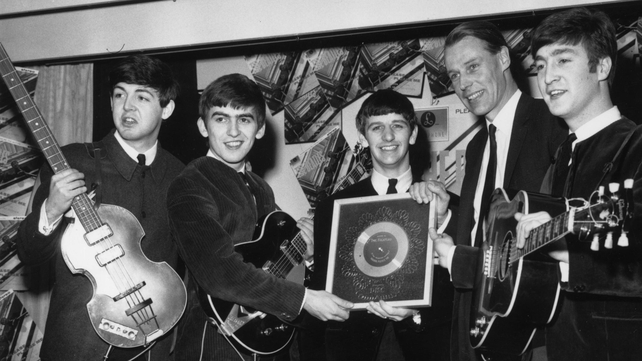 Bhuaigh sé Grammy ar fhuaimrian "Yellow Submarine" sa bhliain 1968.
D'oibrigh sé le ceoltóirí iomráiteacha eile - Jeff Beck, Bob Dylan, Sting, Elton John agus chuir dhá albam aonraic Paul McCartney "Pipes of Peace" agus "Tug of War".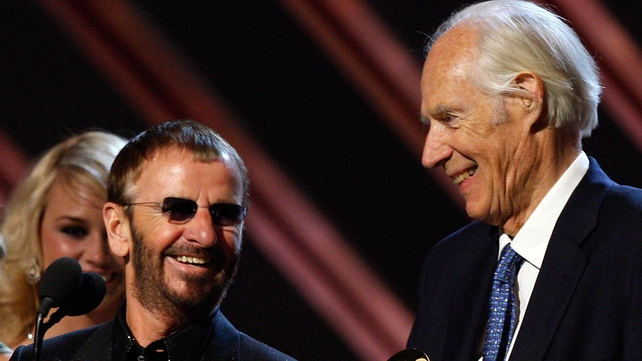 Ringo Starr le George Martin
Chomhléirigh Martin leagan 1997 "Candle in the Wind" i gcuimhne báis an Bhanphrionsa Diana agus
díoladh 37m cóip.