In 2018, Philip Kennedy decided it was time to get on the property ladder – no easy task for a 28-year-old single man, on a secondary school teacher's salary, in Dublin.
He sold his nice car and moved back into the family home. Instead of going on nights out and foreign holidays, he put every spare cent into his savings.
The Crescent apartment complex in west Dublin – close to Ballyfermot, where Philip grew up, and Clondalkin, where he works – ticked all the boxes.
"I was told by real estate agents, 'You're not really going to find anything else of this quality in your price range in this area, so this is a steal,'" he told RTÉ Investigates.
In March 2020, Philip's hard work appeared to pay off when he was handed the keys to a two-bedroom apartment in the complex.
"For your self-esteem, to do that on your own – it's remarkable," Philip said.
Last August, he treated himself to a Spanish holiday. While having dinner with a friend in the Catalonian town of Sitges, WhatsApp messages started flashing on his phone.
They were from other homeowners in the complex, who had learned that they were potentially facing costs of €68,500 to repair fire safety defects found in their building. The total repair bill was estimated to cost almost €16 million, divided among the owners of the 232 apartments.
"I just looked out at the sea, and I was devastated. I was in such bad form. I didn't want to go home," Philip recalled. "The dream had been destroyed."

We need your consent to load this rte-player contentWe use rte-player to manage extra content that can set cookies on your device and collect data about your activity. Please review their details and accept them to load the content.Manage Preferences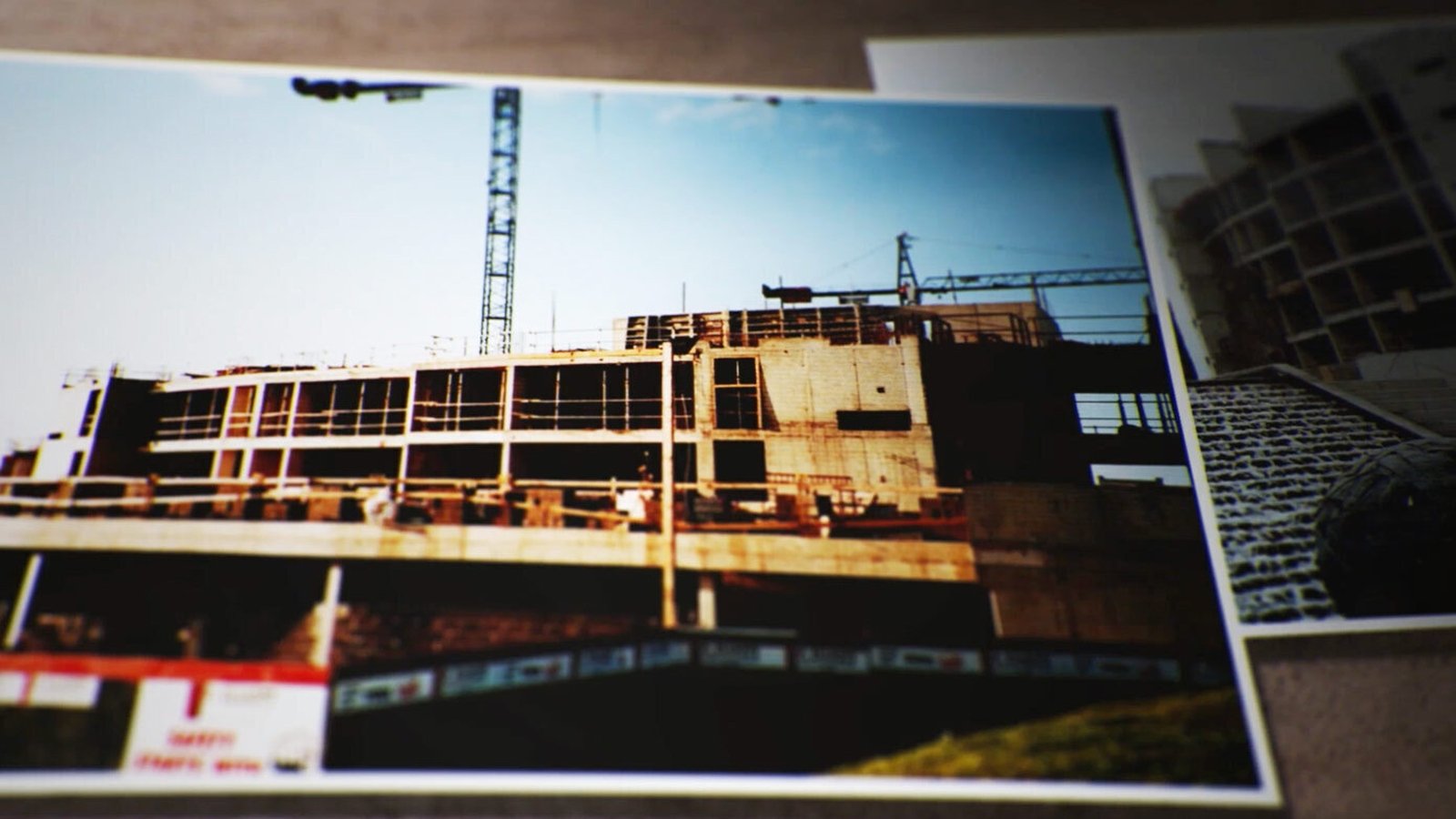 The Crescent is not an isolated example. In July, the Working Group to Examine Defects in Housing reported that up to 70% of all apartments built between 1991 and 2013 could have fire safety defects. That equates to around 87,000 apartments.
The working group estimated that the average cost of repairs for those apartments was around €25,000 – significantly lower than the Crescent estimate.
RTÉ Investigates has obtained scores of construction and fire safety documents relating to the Crescent, which was built in 2005 by a company called P Elliott and Company Ltd on behalf of Harcourt Developments, the property developers.
In 2005, P Elliott and Company Ltd wrote to the architects who designed the building to state that it was built in accordance with fire safety-related building regulations.
This was not the case, but the architects relied on the letter to issue its "Architect's Opinion of Compliance with Building Regulations".
The letter and the opinion were then provided to prospective buyers to assure them that the building was up to standard – as was the normal practice of the time.
Around 15 years later, audits concluded that the building was not built in compliance with the building regulations and had serious fire safety defects.
Today, the Crescent owners want to know why they should have to pay for the repairs and why the building's defects were not identified in 2005.
They have also been told that, in law, they have no case against the developer that sold the apartments or the builder that constructed them.
But someone will have to pay.
And this leaves the Crescent owners in an unenviable position.

How can you give out a fire certificate two years before a building is built?
They have also been told that, if the repairs are not carried out, Dublin Fire Brigade – a division of Dublin City Council – could declare the building unsafe and order it to be evacuated.
The Crescent is part of the residential quarter of a sprawling west Dublin development known as Park West, built in the early 2000s. Among purchasers at the complex were Dublin couple Sam and Odette Doran, who bought off the plans.
"They sold us a vision of a fabulous place to live," Odette told RTÉ Investigates.
In its sales brochure, Harcourt Developments promised that the residential quarter would take "city living to a new level" and boasted that "these large apartment homes are set in landscaped gardens populated by sculpture, water features and complementary leisure facilities".
The Dorans did their due diligence before closing the sale in 2005.
"We got a solicitor, we got a surveyor, we had everything done right," she said.
Their survey involved a visual inspection only, as is standard practice. It did not include opening up works to examine the interior structure of the apartment.
Sam and Odette proceeded with their purchase, unaware that fire safety defects were hidden in the interior structures of their apartment building.
Those fire safety defects first emerged around 2020 and were brought to the attention of the property management company for the complex, KPM.
KPM looks after the day-to-day running of the Crescent and acts on behalf of the complex's Owners Management Company (OMC), which represents the apartment owners' interests.

A firm called Logical Real Estate Consulting was hired to conduct a fire safety assessment. This involved opening walls and ceilings so that the interior structures of a sample of apartments and common areas could be examined.
Later that year, following a Logical inspection, Dublin Fire Brigade was notified of issues with the development.
The OMC sought a second opinion, and a firm called Ryan & Associates was hired to conduct an additional assessment. It concluded its report in February 2022 and identified similar problems found by Logical, including non-compliance with building regulations and the fire safety certificate granted to the Crescent.
This included the absence or inadequacy of fire-stopping materials and cavity barriers in the Crescent's interior structures. If installed correctly, those features should slow the spread of fire so that the building's occupants have sufficient time to leave.
According to Kevin Hollingsworth, a fire safety remediation expert and a member of the Working Group to Examine Defects in Apartments, the references to the cavity barriers in the audits were particularly concerning.
"It means that the buildings won't function as they are intended to in the event of a fire, which is a serious matter," Mr Hollingsworth told RTÉ Investigates.
The problems identified led Dublin Fire Brigade to insist that remedial works be undertaken.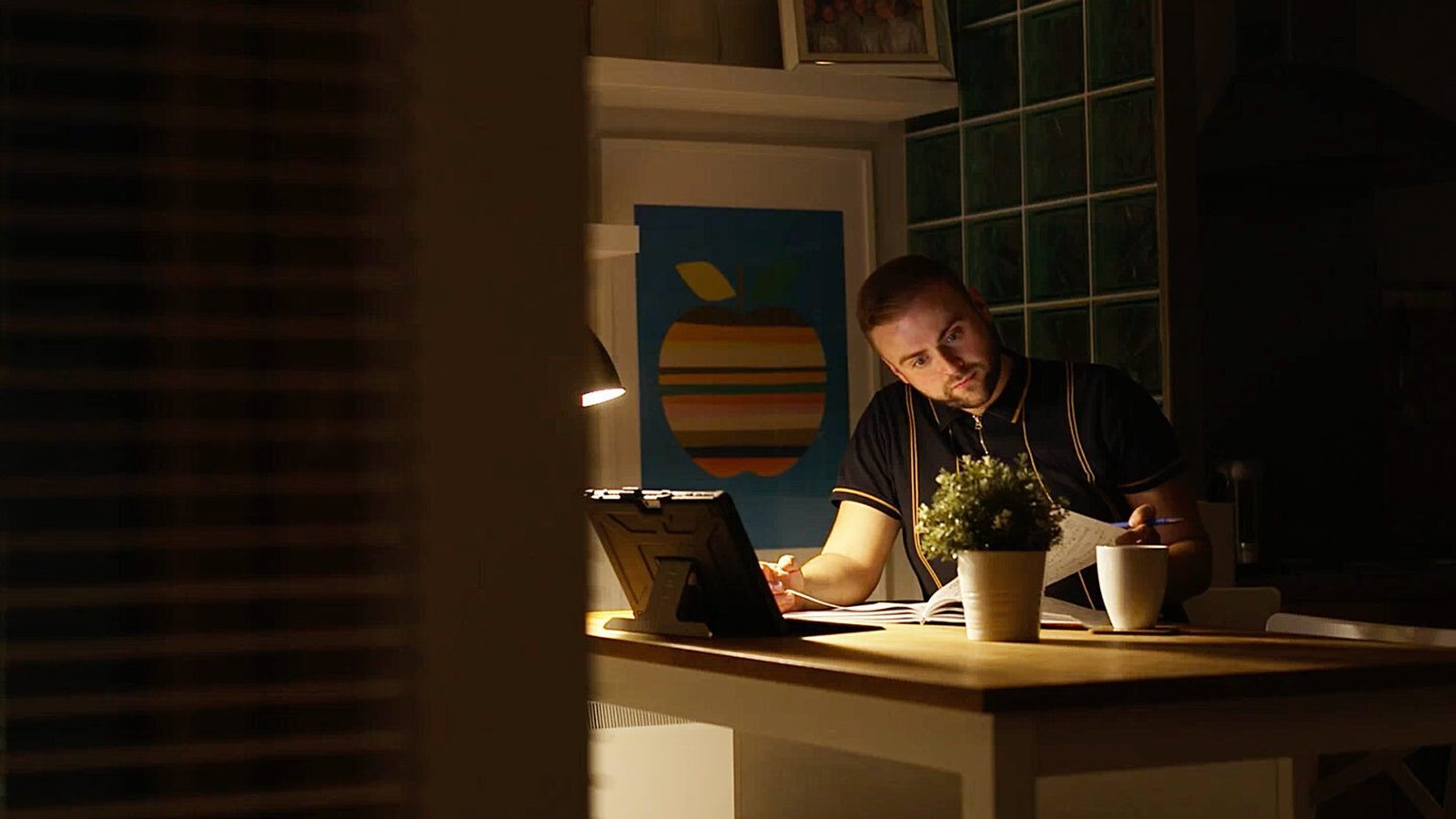 In December 2021, for example, it wrote to KPM to state that "urgent remedial works" were required to rectify "some very serious safety issues".
Last May, Dublin Fire Brigade wrote to the directors of the OMC – who are apartment owners themselves and act in a voluntary capacity – to ask for a timeline of works to remedy the Crescent's defects.
The OMC was under pressure to act. On the one hand, Dublin Fire Brigade was anxious that remedial works be undertaken without delay.
On the other, the OMC's legal advice was that there would be no point in pursuing the Crescent's developer or builder over the defects because, under Irish law, proceedings for negligent construction could only be taken within six years of completion of the building.
This means that 2011 – around nine years before the Crescent's serious fire safety defects were first discovered – was the deadline to take any case.
With no good options available, last August, the OMC proposed that apartment owners pay for the repairs themselves. An EGM was called, at which owners would vote on whether to accept this proposal.
Irek and Angie Szewczyk were among the apartment owners who said they would not pay.
Originally from Poland, they bought their apartment in 2015. Irek worked two jobs to save for their deposit, driving a taxi in the evenings and weekends.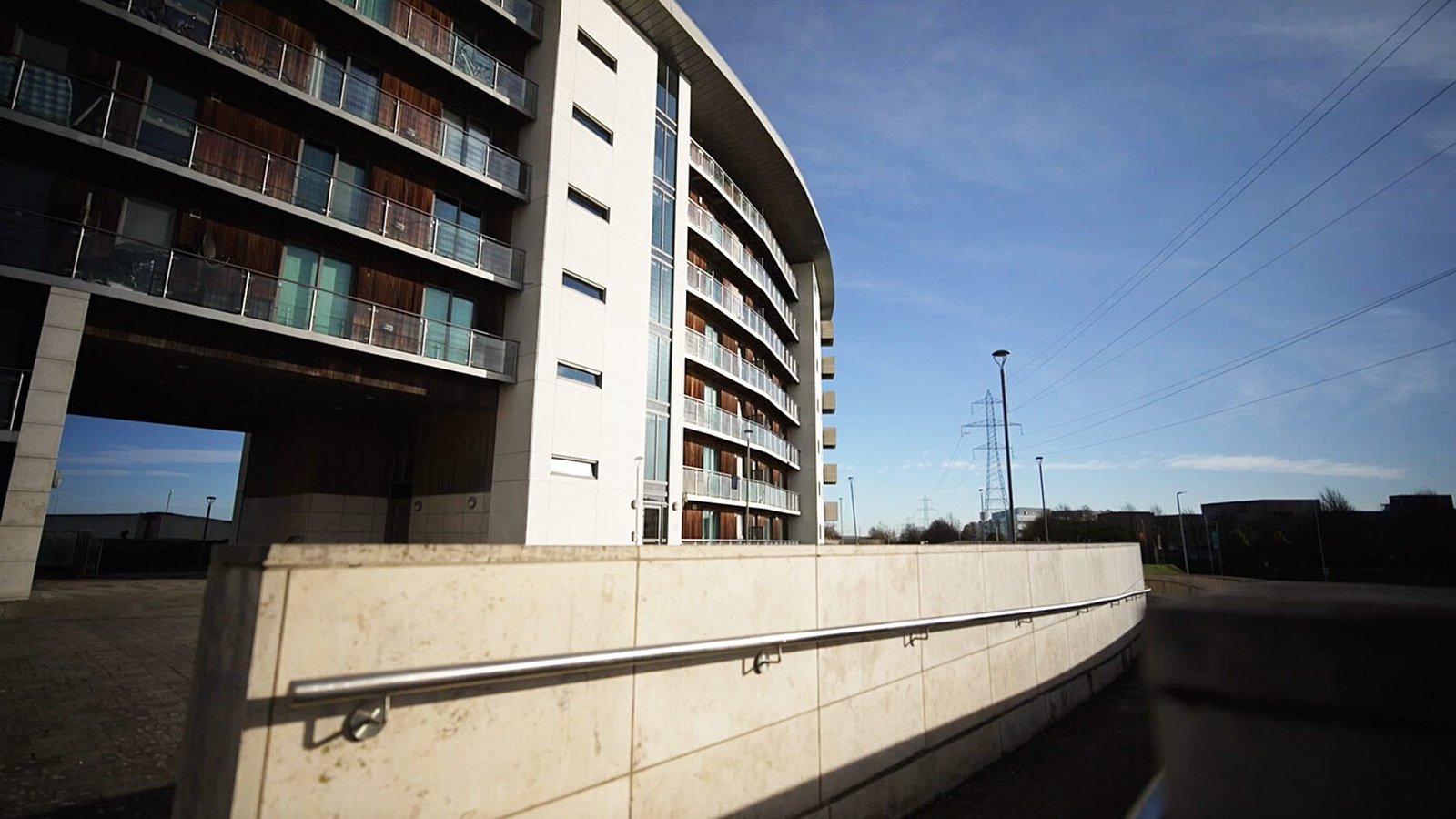 With a background in construction, Irek refurbished the apartment himself, putting in a new kitchen, floors and insulation – a project that took around three or four years.
"We love Poland as well, but when we are too long over there, we miss this place," Irek explained.
In advance of the OMC's vote on its proposal, which was scheduled for October, an information document was distributed to the Crescent's owners, which attempted to address the many queries they had and summarised the findings of the audits.
The document presented the seriousness of the situation in stark terms, stating that "deficiencies were found... which compromise the fire escape strategy/means of escape as laid out in the approved Fire Safety Certificate."
It said those deficiencies could allow a fire to spread rapidly through the development, which could "be classified as a potentially dangerous building under Section 19 of the Fire Services Act."
In a worst-case scenario, Dublin Fire Brigade could order "a full closure of the development".
Some owners had queries relating to the fire safety certificate.
A firm of fire consultants, acting for Harcourt Developments, applied for this certificate in 2003, which was granted by Dublin City Council that July.
The certificate stated: "If constructed in accordance with the plans, calculations, specifications and particulars submitted", the building complies with the fire safety-related building relations.
"The purpose of a fire safety certificate is to confirm that the building that is proposed to be constructed is compliant with the building regulations," Kevin Hollingsworth said.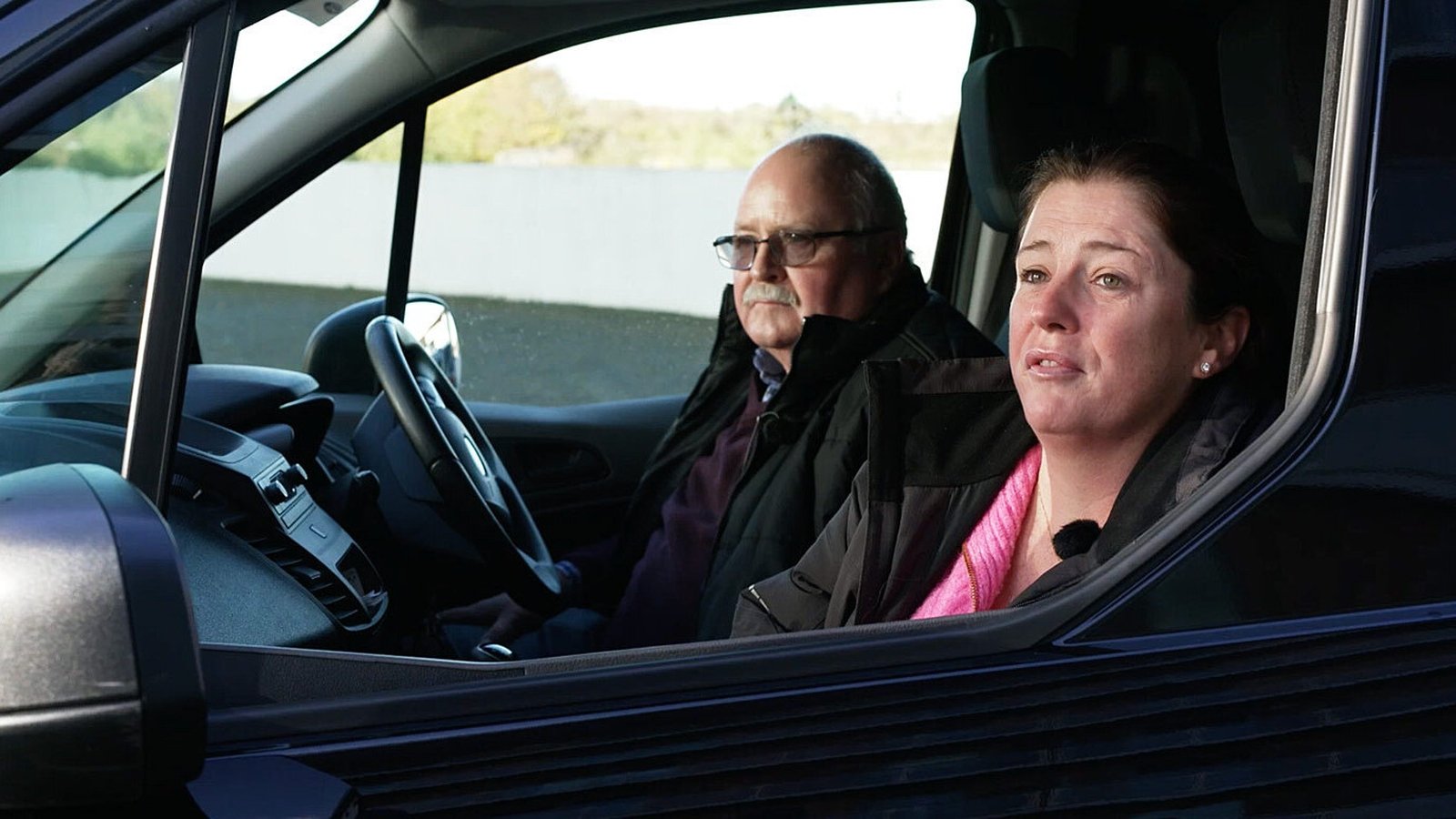 "It's not confirmation that the building has been constructed in compliance with the building regulations. It's a design intent, a statement of how the developer intends to build the building."
The owners struggled to understand how a fire safety certificate could be awarded before construction. But this was, and still is, standard practice.
"How can you certify a building which does not exist?" asked Irek.
Sam and Odette Doran were equally baffled.
"I still haven't got my head around it. How can you give out a fire certificate two years before a building is built?" Odette said.
"You wouldn't give a reference to a person two years before they go for a job," said Sam.
"But that's basically what it is."
Even though local authorities can award fire safety certificates before construction, they have no legal requirement to inspect completed buildings to ensure they match what is contained in their plans.
New buildings can be inspected, but the majority are not, even today.
The percentage inspected has increased nationally in recent years. However, Dublin City Council has confirmed that the Crescent was not subject to a post-construction inspection.
The apartment owners were also told about various other documents that had been provided shortly after the Crescent's construction under a process known as self-certification.
In the case of the Crescent, as was the practice of the day, in 2005, P Elliott and Company Ltd provided a letter to the apartment architects, stating: "We confirm that the works have been constructed substantially in accordance with the contract documents, instructions and in substantial compliance with the Building Regulations."

According to Kevin Hollingsworth, if a building is in "substantial compliance", it will "not incur enforcement from the local authority." In the case of the Crescent, "The local authority fire officer is enforcing so, therefore, it is not in substantial compliance."
In his Opinion of Compliance, the architect relied on the builder's letter and a visual inspection to issue their opinion.
The letter and the opinion were then provided to potential purchasers, assuring them that what they were about to buy was built to standard.
RTÉ Investigates recently sent various questions to former directors of P Elliott and Company Ltd. This company went into liquidation in 2011. A former director stated that our questions should be directed to the company's liquidator.
In reply to our queries, Harcourt Developments stated: "The Crescent building was constructed to the highest specification with all appropriate certification by P Elliott & Company Ltd between 2003 and 2005. The building was certified as fully compliant with building and fire regulations at the time."
It said that P Elliott & Company Ltd "had full responsibility to ensure that such fire safety features were appropriate".
The developer also said: "We bear no responsibility for any such alleged defects."
After a heated discussion at the EGM in October, the OMC's motion went to a vote.
Would they each pay €68,500 to cover the repairs, to be paid as part of a five-year plan?
Or should they hold out and hope that the State might step in and cover the costs?

They're emigrating in their droves. We are a furious generation. We're not happy
Ultimately, the vote was roundly defeated, with 18 voting in favour and 100 voting against the motion. Sam and Odette, as well as Irek and Angie, voted no.
Some of the Crescent owners are now campaigning for the State to step in, and have teamed up with other homeowners who have also been affected by housing defects in a campaign group called Not Our Fault. They are calling for 100% redress.
At a press conference earlier this month, a spokesperson said: "We are calling on the Government to do the right thing and ensure no law-abiding citizen is at risk of being evacuated from their home and rendered homeless or allowed to remain living in a property which poses a serious risk to their safety."
Meanwhile, experts have warned that we could be in danger of repeating past mistakes, with buildings constructed today. While new regulations were introduced in 2014, the emphasis largely remains on self-certification.
Barrister Lydia Bunni, a construction law expert, said that local authorities should be obliged to inspect new buildings.
"I think the only way to really manage this issue and to ensure that what we have seen in the past is prevented, in as much as it possibly can, is to bring about a statutory regime whereby the local authorities themselves are the inspectors," she told RTÉ Investigates.
"That can be the only independent way of verifying that what has been built has been built in accordance with the building regulations."
Pat Montague of the Construction Defects Alliance – comprised of homeowners and OMCs from developments affected by construction defects – also said that we need more rigorous enforcement.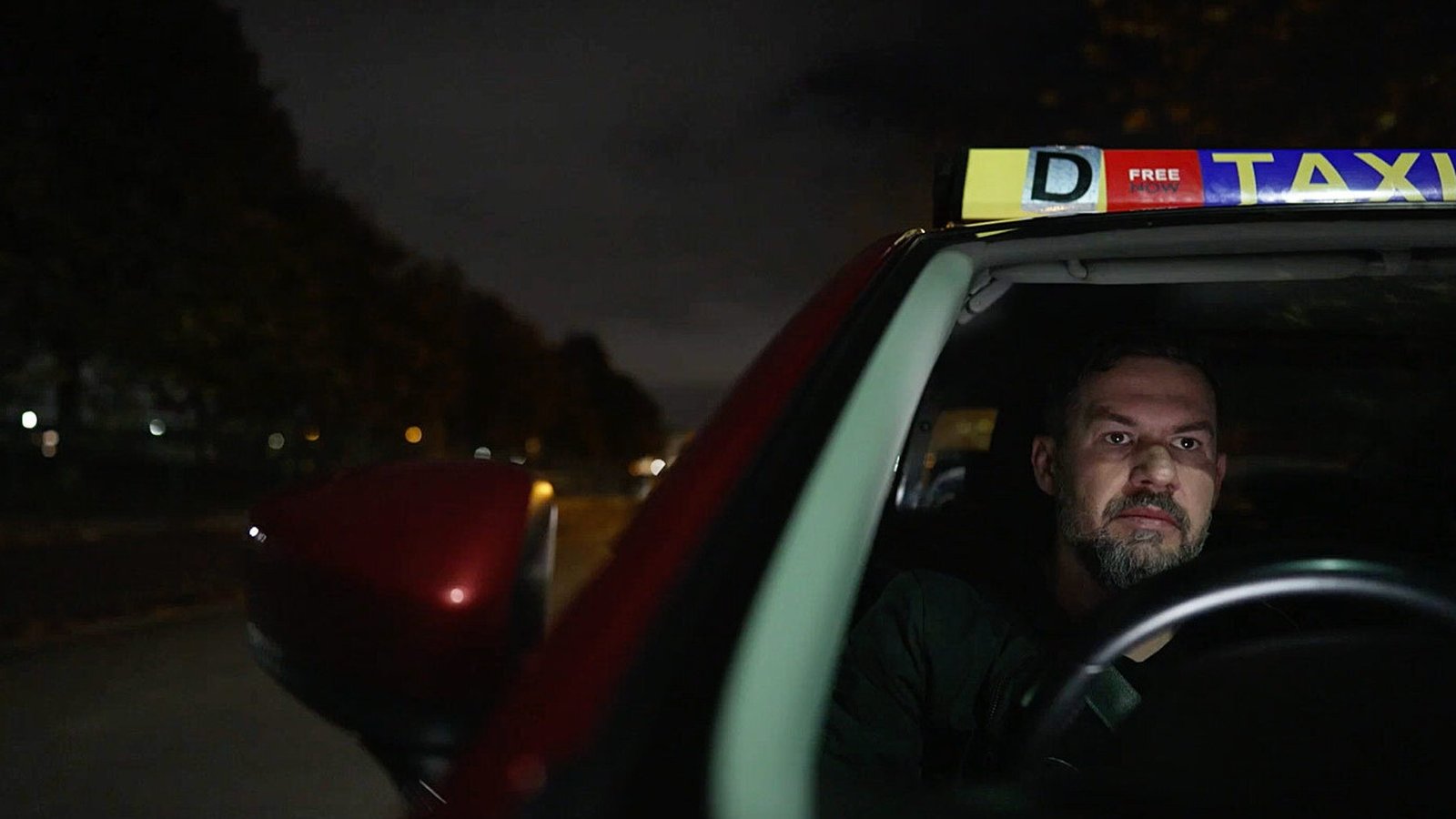 He also said that the law should be changed so that homeowners have more legal recourse to sue where defects are discovered. "On so many levels, the law is stacked against the owners as it stands," he said. "We need to see a complete rebalancing of the legal relationship between the consumers and builder developers."
Changes in consumer law or a more rigorous enforcement regime might help avoid mistakes of the past. But for the moment, Crescent owners are more concerned about their predicament.
They now face an uncertain future.
Last month, at a meeting between the board of the OMC and Dublin Fire Brigade, the latter reminded the board of their duties under the Fire Services Act and urged the OMC to start the works. Minutes of the meeting recorded that the OMC board planned to return to the apartment owners to suggest a year-by-year remedial works plan, as the "5 year plan was rejected at the EGM."
Philip Kennedy was also among the owners who voted to reject the motion at the EGM in October.
"One thing I knew I wouldn't have to do is pay €68,500. And that was a certainty. So I would rather, in that moment, have taken my chances with all the hypotheticals," said Philip.
"We deserve better. We just do. And my generation, in particular, I mean, they're emigrating in their droves. We are a furious generation. We're not happy. And there's only so much more that we can take."

Watch RTÉ Investigates: Finding Faults on Prime Time tonight at 9:35pm on RTÉ One and RTÉ Player.