Two teddy bears sit side by side on a grave in St Corban's Cemetery in Naas, Co Kildare. On the tombstone are two baby photos.
Niamh Dunne was stillborn on 18 June 1995, her parents devastated by the loss of their baby daughter.
Some four years after baby Niamh's death, her parents received an unexpected phone call. Niamh's organs had been retained at post-mortem, without their knowledge. The revelation wreaked havoc on an already heartbroken home.
"They had to open up a grave and rebury the organs," Jamie Dunne, Niamh's brother, told RTÉ Investigates. "My mum had a tough time over it."
Two decades later, Jamie and his partner, Chelsea Brereton, faced an all-too-similar tragedy, when their baby son Mason was delivered stillborn.
"You are hoping they are going to say it was a big misunderstanding and he is okay. You are hoping he'll cry. But he didn't," Chelsea said.
We need your consent to load this rte-player contentWe use rte-player to manage extra content that can set cookies on your device and collect data about your activity. Please review their details and accept them to load the content.Manage Preferences
The couple were told that, because Mason's death was unexpected, he would have to be sent for a coroner's post-mortem.

Jamie and Chelsea were in favour of a post-mortem – they wanted to know why their baby had died.
But, after what happened to Jamie's parents, they were determined not to let it happen to them. They wrote several times on the consent form that they did not want Mason's organs to be retained.
In December 2021, some 20 months after baby Mason's death, Chelsea received a phone call from Portlaoise Hospital that made her blood run cold.
Mason's organs had been retained.
"I did start shouting, screaming, crying," Chelsea said. "I was thinking that we were not doing this again."
The person did not know what organs had been retained. "It's just a box," Chelsea recalled the woman telling her.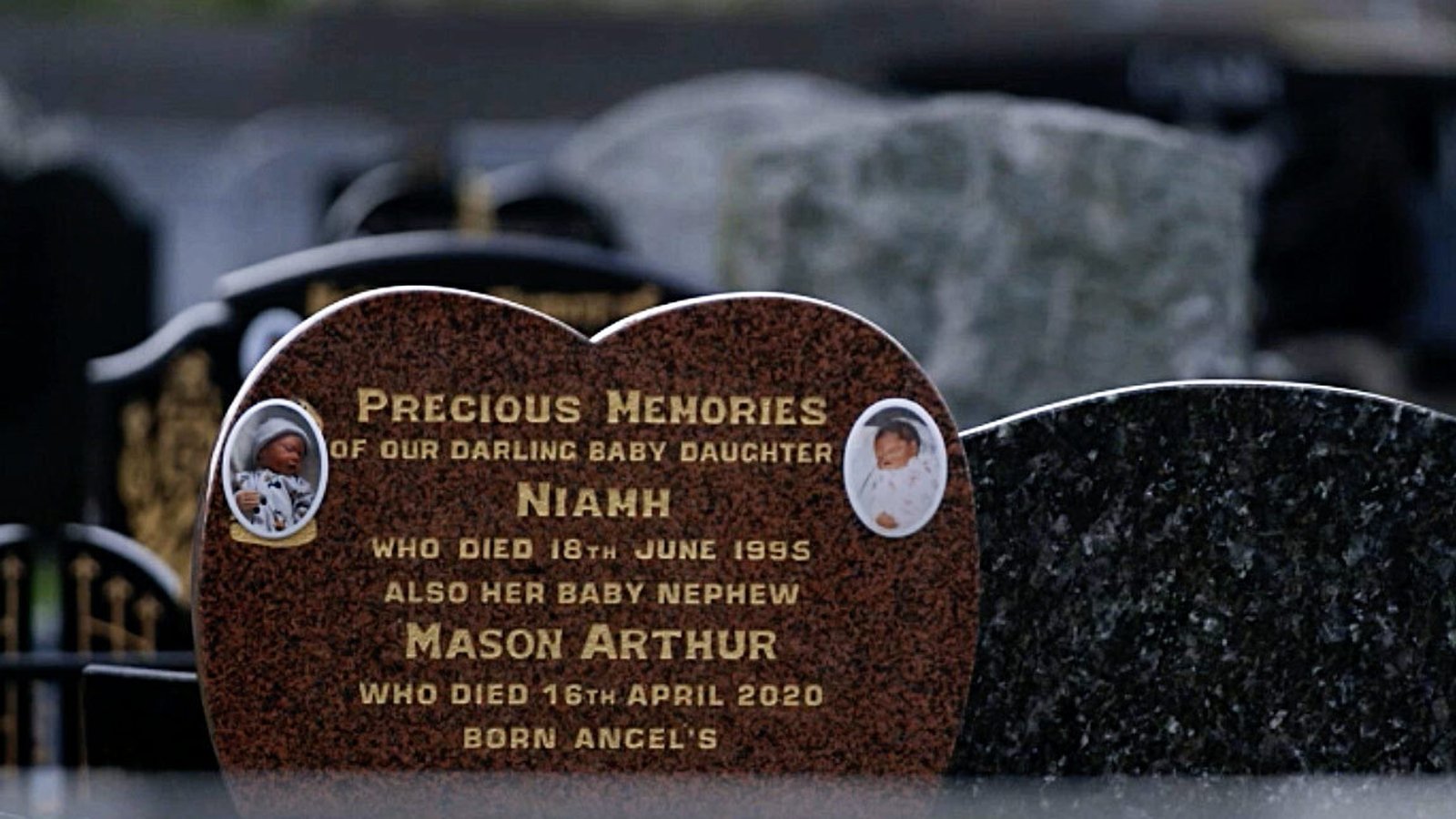 "There was meant to be paperwork to tell what was in the box, but there was no paperwork," Chelsea said.
The couple later learned that Mason's brain, left lung and intestines had been retained without their knowledge.
They also discovered that, because it was a coroner's post-mortem, their consent was not actually required. The form they completed, one they had been incorrectly given, instead related to a hospital post-mortem – a procedure for which there are very different guidelines.
But, under the guidelines for coroner's post-mortems, the couple still should have been told about any organ retention, and informed how long the organs would be held for. Neither of those things happened.
On Christmas week, they collected the organs and held a second funeral. After his death, Mason had been buried with baby Niamh. The second teddy bear at the grave, and the second photo on the tombstone, have been placed for Mason.
For Jamie's parents, reopening the grave brought further sorrow.
"That's the fourth time they've had to open up their daughter's grave," Jamie said.
Seeing Mason's coffin lying there brought Jamie right back to how he had felt after his death.
"You have to try and get over that again," he said.
The discovery that baby Niamh's organs had been retained came after a major organ-retention scandal in the UK in the 1990s, when it emerged that children's organs had been retained without the consent of their parents.
One of those affected was Michaela Willis, whose baby son, Daniel, died in 1993. Since then, Michaela has devoted much of her life to improving post-mortem practices and standards of care for bereaved parents.
So, when a similar crisis unfolded in Ireland in the late 1990s and early 2000s, she was commissioned by the Irish Government to investigate organ retention in the country.

As clear as day, I could see Tadhg on the screen, but the heartbeat was just the blob
Michaela's landmark audit was published in 2009. The work brought her to every hospital and university in the State.
While there were some good examples, she found that many thousands of organs had been retained without knowledge or consent.
But one hospital caused Michaela particular concern.
"When I went to the Rotunda, the amount of work that needed to be done at the hospital was way more than I could do as part of the audit," she said.
Michaela immediately alerted the HSE and it set up a separate investigation.
Its findings, published in 2009, were damning: The Rotunda Hospital differed from other Irish maternity units, both in terms of the volume of organs retained, and the lengthy periods for which they had been held. Most families were unaware.
In the 2009 Rotunda review, the majority of the issues highlighted by the HSE were linked to post-mortems conducted by one pathologist referenced in the report as Consultant A.
He later identified himself as Dr John Gillan when he wrote to colleagues to state that the issues identified were deeply regrettable, but that, for prolonged periods, he said he had to work alone and the organ retention had enabled thorough examinations of the cause of death.
Dr Gillan was freed up from his clinical work to address issues at the Rotunda. But, such were the concerns raised by the review team, that this work was ceased with immediate effect.
"The day I spoke to the HSE, I was very clear that everybody was held accountable for their actions," Michaela said. Her audit, she said, was supposed to lead to meaningful change.
However, many years later, Chelsea Brereton and Jamie Dunne have since learned that, following baby Mason's death in 2020, his post-mortem was performed by Dr John Gillan.
Dr Gillan has since returned from retirement to work with the HSE on a freelance basis.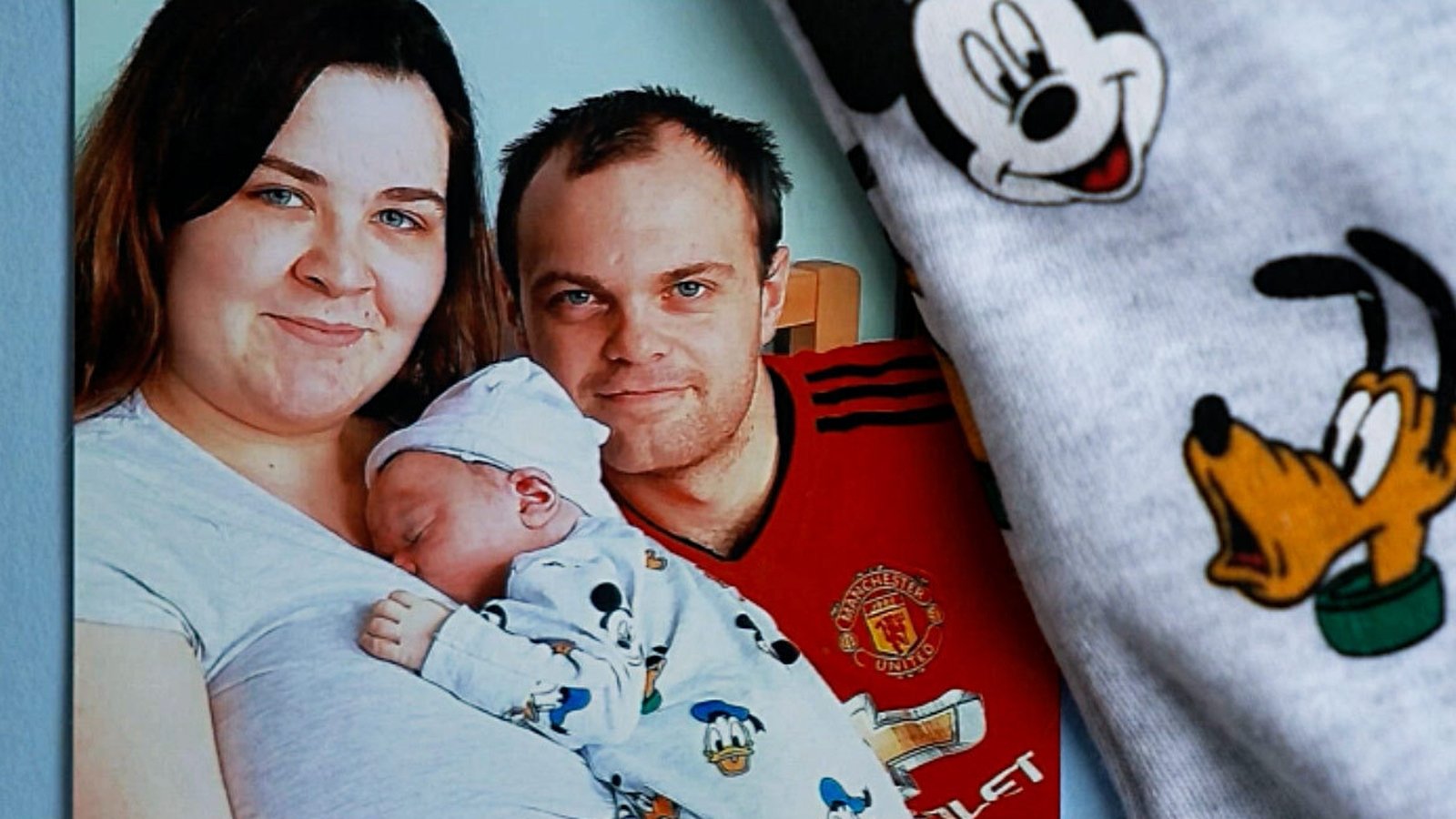 Responding to queries related to Dr Gillan's work, the HSE acknowledged that, while it has "no contractual relationship" with the pathologist, "he continues to be retained by HSE and non-HSE hospitals to conduct individual post mortems".
It went on: "Without the services of the very small number of qualified and experienced people who do this work, some essential post-mortems would not take place."
The HSE also acknowledged that any departure from its post-mortem standards within its hospitals was a source of enormous distress to bereaved families.
These revelations are, according to Michaela Willis, shocking.
"Very serious questions need to be asked of the minister and the HSE," she told RTÉ Investigates.
"There needs to be a thorough overhaul of the practices that are currently happening in Ireland."
On the kitchen table in Paula and Jonny Doyle's home in Co Cavan, there is a small wooden picture frame. It holds a photo of their only son, Tadhg.
"He's always with us," Paula told RTÉ Investigates. "When we take family photos or at special occasions, we make sure he's always included."
Although besotted by his twin daughters, Jonny was thrilled to learn the couple were expecting their first boy.
A rock musician and avid biker, he spent the pregnancy dreaming of what guitar he would buy his son and the days they would spend fixing bikes together.
"To find out you're having a son, yeah, it is wonderful. Well, it was," Jonny said.
Jonny's correction to the past tense tells its own story.
Baby Tadhg Doyle was stillborn on 5 June 2016. At 37 weeks, Paula began having contractions and went to Cavan General Hospital. What happened next is etched in her mind forever more.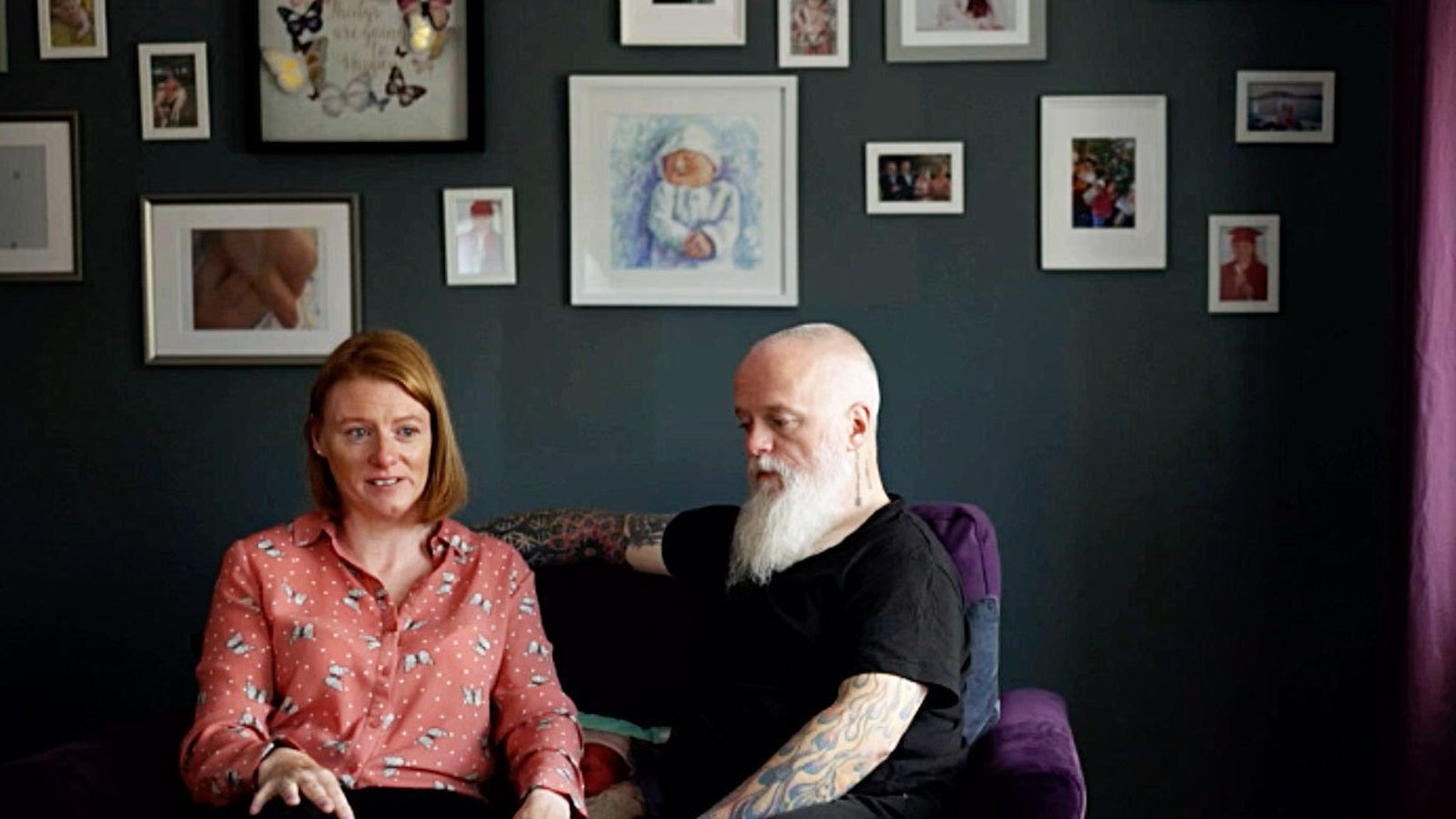 "As clear as day, I could see Tadhg on the screen, but the heartbeat was just the blob. There wasn't a flash and I knew," Paula said.
"I remember sitting up on the bed and saying 'he's dead'. And then I just started roaring crying, screaming."
A few days later, the Doyles buried their beloved baby son. The following months passed in a blur: Paula openly admits that, but for their twin girls their lives may have lost all sense of purpose.
They battled through until November 2017 when, out of the blue, almost a year-and-a-half after Baby Tadhg's death, Paula got an unexpected call.
It was the morgue. The person on the other end of the phone told her that she had filled in Tadhg's post-mortem consent form incorrectly.
"I have your son's brain and left lung," the person said. "What do you want me to do?"
The call rocked Paula and Jonny's world for a second time.
Following his unexpected death, Baby Tadhg had been sent for a coroner's post-mortem.
"I would have filled in the form hours after Tadhg was born, so I didn't know what I was filling in," Paula told RTÉ Investigates.
In her grief, Paula had completed the form incorrectly, agreeing that, if anything was retained, it would be both dealt with by the hospital and returned to the family's funeral director.
"Be it a coroner's or hospital post-mortem, the family are entitled to know that organs have been retained," said Michaela Willis.
Baby Tadhg Doyle's post-mortem was also conducted by Dr John Gillan. In the months after his death, Paula and Jonny had received his initial post-mortem report. Even then, there was no mention of organ retention.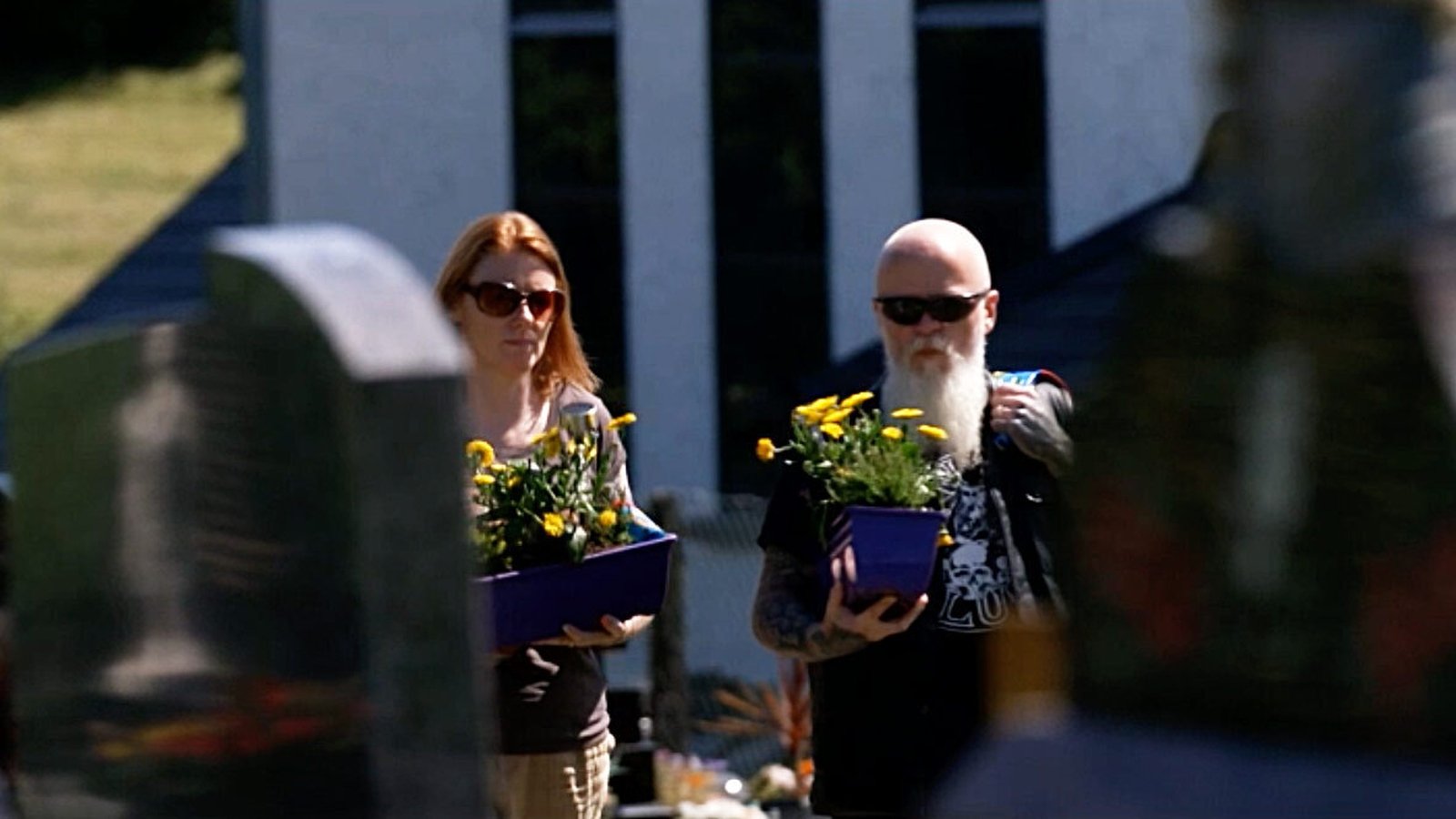 Paula had visited Tadhg's grave regularly. But, after learning of the organ retention, she found it very difficult.
"You can live without a lung, but you can't live without a brain – and so I just had visions of this little boy that is just randomly walking into stuff up there because he has no brain and he can't function," she said.
"I've buried you and you are not whole. You are not complete. You are missing vital parts of you."
Last March, after the inquest, the Doyles buried baby Tadhg's organs. When the hearse arrived at the picturesque country graveyard carrying a tiny wooden box, Jonny broke down.
"I had that overwhelming sense of just never letting it go again and I didn't want to put it down. It is the cruelest thing you can do. It is hard enough losing your son, without them keeping bits of him and not telling you. It makes me angry. All I ever feel is anger."
Baby Tadhg's organs were retained for almost 18 months, while baby Mason's organs had been retained for almost two years.
For Professor Marta Cohen, a consultant paediatric pathologist at Sheffield Children's Hospital, the retention of organs is an old-fashioned practice. Except for the brain, which is often retained to be set due to its soft nature, and then only for a few days, there is simply no need for organ retention.
"No, no, never, never," Prof Cohen said.
"We examine everything fresh. So, everything is examined, sampled and everything will be fresh at the moment of the post-mortem and then everything will go back. We don't retain anything."
Following an overhaul of the post-mortem system in the UK, there are now strict rules in the country, including those around communicating with bereaved families.

It doesn't feel right that you're adding something to somebody who's already buried. It felt unreal
For example, they are always kept informed of what tissue samples have been kept and, if an organ is retained, parents are told before everything is replaced and the body is returned.
Governing all these requirements is the country's Human Tissue legislation, which was introduced in 2004.
In contrast, Ireland has yet to overhaul its post-mortem system. Over a decade ago, the Government promised the speedy introduction of laws governing organ retention, but such legislation has still to be enacted.
In a statement, the Department of Health said the enactment of the Human Tissue Bill is a priority.
"However, the Covid-19 pandemic constrained the Department's capacity to work on it," it said, noting that it encountered "a number of challenges" while drafting the legislation.
Minister for Health Stephen Donnelly intends to bring the bill to Cabinet before the end of the year.
Although welcome, Michaela Willis said that the pace of action from successive governments has been much too slow. She recommended the urgent need for such legislation over a decade ago.
"Actions speak louder than words. The Irish families who have suffered previously, who all gave evidence to me – the legacy that they left was to improve standards for other people. It is bizarre you don't have Human Tissue legislation yet," she said.
Unfortunately, couples like the Doyle family and Chelsea and Jamie are not alone. For Kim Lally, their stories are all too familiar.
Kim started volunteering with the Little Lifetime Foundation – a charity that supports parents who have lost a baby around the time of birth – following the death, at just eight days old, of her baby boy, Killian, after a breach birth at Our Lady of Lourdes Hospital in Drogheda in May 2013.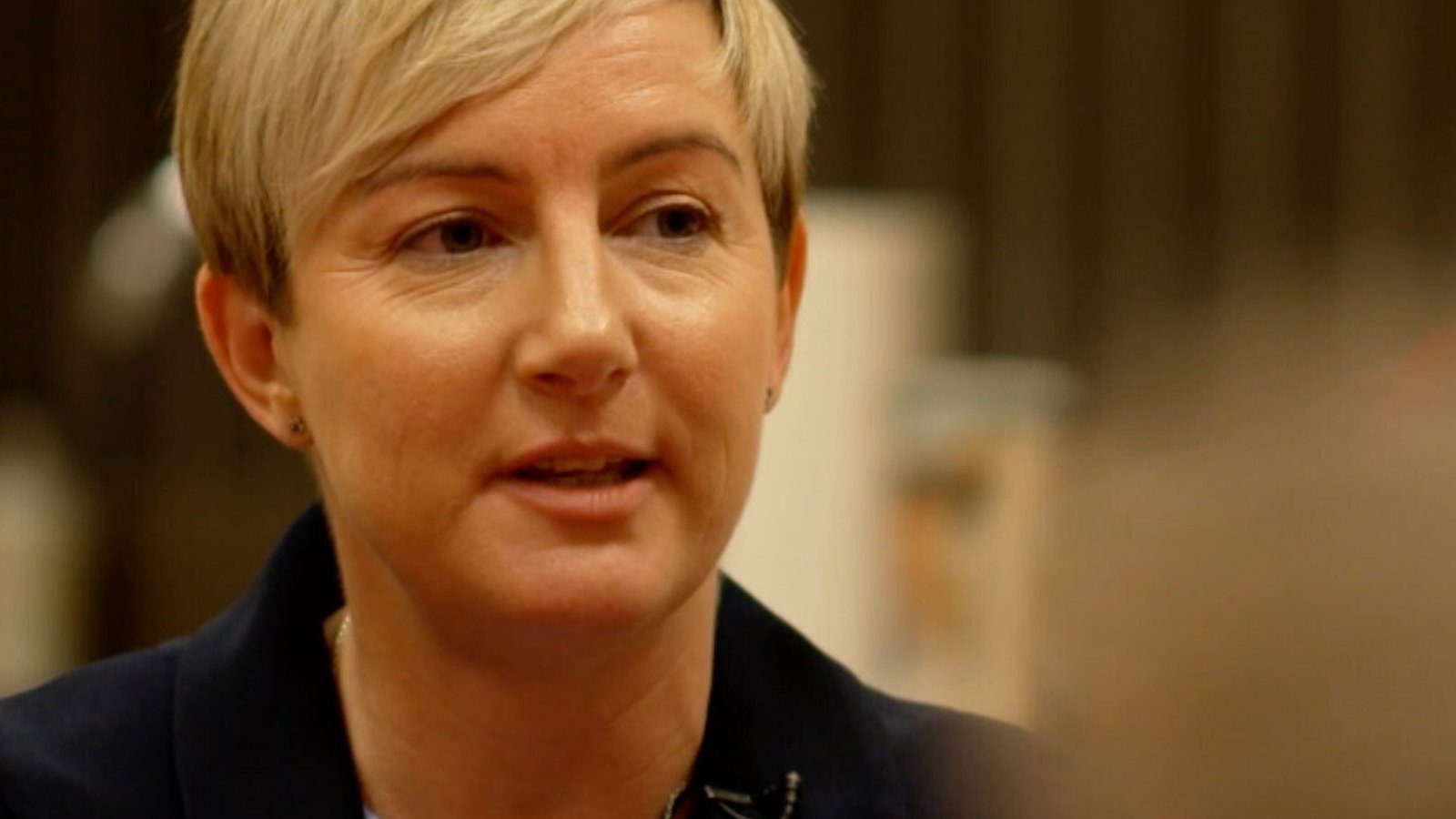 Having also discovered that there was organ retention following baby Killian's post-mortem, Kim formed a new support group within the Little Lifetime Foundation called Concerns with Care. There, she began hearing similar stories – families who waited long periods for post-mortem reports and others who discovered organs had been retained.
"Sometimes they would know, sometimes they wouldn't know until much later – when they'd get a call to say that they were available to be collected. It's like a horror story."
One couple who contacted Kim was Maria and Francis Dolan from Co Monaghan. In May 2016, their baby boy, Aodhgan, died at Cavan General Hospital at just three days old.
A few weeks later, Maria got a call from the hospital and discovered, by coincidence, that his brain and left lung had been retained without their knowledge.
Ironically, despite all they have been through, Maria feels lucky. There is no written evidence of the organ retention, so, had it not been mentioned as a by-the-by during a phone conversation, the Dolans feel they may never have found out.
Just like the other families, baby Aodhgan's post-mortem had been completed by Dr John Gillan. His retained organs were returned over a year after his death. Having to reopen the grave, Francis said, simply compounded their grief.
"It doesn't feel right that you're adding something to somebody who's already buried. It felt unreal. Why are we adding more body parts?"
That is just one of many questions that remain unanswered.
Last year, following public outcry at revelations from RTÉ Investigates that the organs of deceased babies from Cork University Maternity Hospital were incinerated abroad without the knowledge or consent of their parents, the HSE commissioned an internal review of Ireland's post-mortem practices.
The findings, published this summer, were stark. Governance of Ireland's post-mortem system is unsatisfactory and at serious and substantial risk of failure.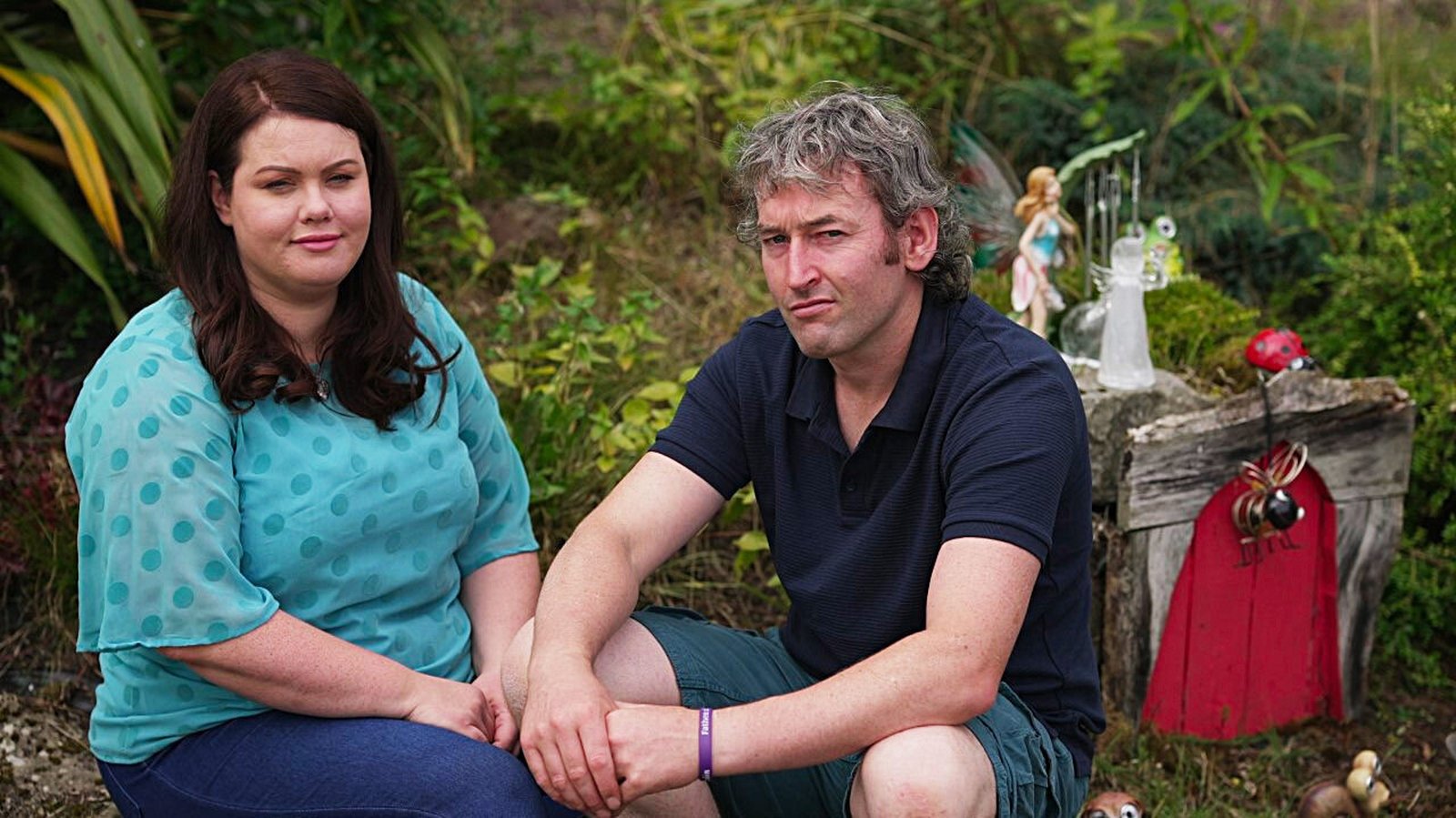 Guidelines introduced for post-mortems in 2012 have not been reviewed in a decade, despite recommendations that this happen in 2015. And evidence of widespread retention of organs for prolonged periods was found at numerous hospital sites.
The findings are, for Michaela Willis, deeply disturbing. Calling for an external audit, Michaela said that it was "astonishing" that, years later, many of these practices had not improved.
The majority of the issues highlighted in the HSE's latest audit related to post-mortems performed by one pathologist identified as Consultant A. The doctor is a retired perinatal pathologist working on an ad-hoc basis for the HSE which, the report states, is overly reliant on his services. The report recommends the pathologist's work be reviewed to determine if it is fit for purpose.
The Consultant A repeatedly referenced in the HSE report released just this summer is Dr John Gillan.
RTÉ Investigates wrote to Dr Gillan asking him a series of questions, but in a response he told us he had no comment to make.
The HSE told RTÉ Investigates that it has established a Post Mortem Examination Services Group to review its standards, and the group is due to complete its work by the end of the year.
For Michaela Willis, Dr Gillan's return raises many questions: "Did they retrain? Is this individual audited on a regular basis? Whose governance do they sit under?"
RTÉ Investigates put these questions to the HSE, but it declined to respond to them.
Two decades on from a scandal that rocked trust in Ireland's health system, bereaved parents are once again in the dark about organ retention.
Just a few months ago, Kim Lally discovered while rereading baby Killian's post-mortem report that it's likely his spinal cord was also kept. Two burials later, she's still unsure if she and her husband have buried all of their baby.
"Here we are, nine years later, still wondering, still looking for answers, and still seeing this happen to other people."

Watch RTÉ Investigates: Missing Pieces on RTÉ Player.