More than two decades after Ireland's first organ-retention scandal, the HSE has rehired a doctor who was heavily criticised in the mid-2000s after an investigation into such practices at a Dublin hospital.
Pathologist Dr John Gillan is once again at the centre of new organ-retention complaints, RTÉ Investigates has learned.
Michaela Willis, whose national audit prompted the HSE's investigation, today criticised successive governments for their continued failure to introduce legislation in this area.
Ms Willis has called for a new external audit of post-mortem standards in Ireland.
In a letter to Minister for Health Stephen Donnelly, Ms Willis said that there needed to be a "root and branch" examination of all related services in the country.
---
Watch on RTÉ Player:
RTÉ Investigates: Missing Pieces
---
She also criticised the Irish health service for "inappropriate organ disposal, inadequate consent forms, lack of information for families" and a lack of streamlined services with coroners.
In the letter, which was seen by RTÉ Investigates, Ms Willis went on to say: "It is heart-breaking to hear families are being subjected to such practices, this should just simply not be happening in 2022."
Ms Wilis also said the HSE's decision to again use Dr Gillan's services for post-mortems required further explanation.
Dr Gillan previously worked at Dublin's Rotunda Hospital as a perinatal pathologist. Ms Willis's investigation uncovered significant organ-retention irregularities at the hospital in 2007.
A review was set up, and Dr Gillan was freed up from his clinical work to address these issues. But such were the concerns raised by the review team, this work was ceased with immediate effect.
"It raises many, many questions for me," Ms Willis told RTÉ Investigates.
"What was the time lapse for somebody coming back to work? Did they retrain? Is this individual audited on a regular basis? Whose governance do they sit under?"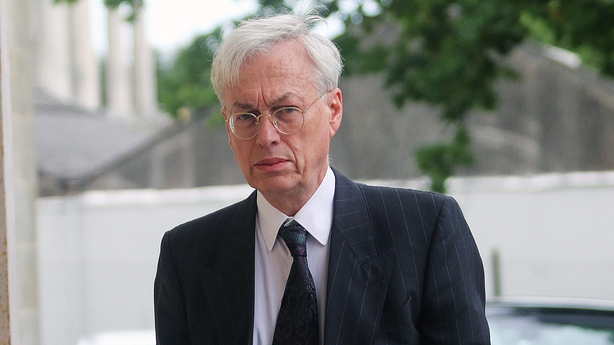 RTÉ Investigates put these questions to the HSE, but it declined to respond to them.
Earlier this year, an internal audit published by the HSE examining Ireland's post-mortem practices showed that Dr Gillan has returned to work with the HSE on a freelance basis.
In recent months, several families have told RTÉ Investigates that the organs of their babies had been retained without their knowledge following post-mortems conducted by Dr Gillan in recent years.
In some cases, parents learned of the retention many months after burying their children.
---
Read more:
The parents who had to bury their babies twice
---
Responding to queries related to Dr Gillan's work, the HSE acknowledged that, while it has "no contractual relationship" with the pathologist, "he continues to be retained by HSE and non-HSE hospitals to conduct individual post mortems".
It went on: "Without the services of the very small number of qualified and experienced people who do this work, some essential post mortems would not take place."
The HSE also acknowledged that any departure from its post-mortem standards within its hospitals was a source of enormous distress to bereaved families.
In her 2009 report, Ms Willis, a former member of the UK Human Tissue Authority, found widespread retention of the organs of deceased patients at hospitals and universities across Ireland.
In a statement, the Department of Health said the enactment of the Human Tissue Bill is a priority.
"However, the Covid-19 pandemic constrained the Department's capacity to work on it," it said, noting that it encountered "a number of challenges" while drafting the legislation.