Hundreds of dental patients have been left stranded without critical orthodontic treatment after concerns were raised about a Galway based orthodontist.
The Dental Council of Ireland has confirmed to RTÉ Investigates that Dr Anne Hahessy, a specialist orthodontist practicing in Oranmore in Galway, has given an undertaking to the High Court not to engage in dentistry while the council investigates the concerns raised.
Issues with Dr Hahessy's services began to surface in the New Year when appointments were cancelled at short notice, patients had difficulty contacting Dr Hahessy and had trouble having their appointments rescheduled.
RTÉ understands Dr Hahessy was attending to several hundred patients in a private capacity, many of whom are teenage children with brace appliances fitted. The HSE has confirmed that there are no HSE patients currently receiving treatment with Dr Hahessy.
Orthodontics is a specialist treatment that corrects irregularities in the teeth and jaws or misaligned bites, which are best addressed while a young person is still growing.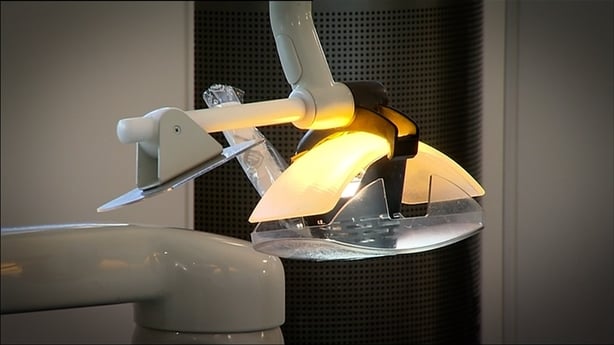 The issue escalated last Friday when parents received an unexpected text. It stated that Dr Anne Hahessy was not in a position to complete or undertake further treatment for approximately nine months.
It recommended patients contact other local orthodontists to take over their care.
The text added that if patients had made payments in advance they would be credited back, and patients were told if they were unhappy with any aspect of their treatment or if they had any concerns, they could contact the practice - or contact a UK number for an organisation representing dental health professionals.
However, when patients and their parents tried to seek help, they said none was forthcoming. When they rang the number for Dr Anne Hahessy they couldn't reach anyone, emails went unanswered, and when some turned up in person, her rooms were vacated and they have been unable to get any information or access to their dental records.
Last evening, patients received a second text message which appeared to come directly from Dr Hahessy.
It stated the contact information they had previously been given was incorrect and should be disregarded.
Patients were also told the practice is now closed indefinitely. The text acknowledged parents will have concerns about their children's treatment and encouraged them to seek alternative care.
Dr Hahessy's text said she understood this may generate additional costs for parents and so she is happy to liaise with the Dental Complaints Resolution Service on this matter and contact details were provided for that service.
Today, parents spoke of their shock and distress at the sudden contacts saying their children have been left with appliances fitted to their teeth, some of whom say they've gone months without being monitored despite the fact they were supposed to have appointments every six weeks to have the braces adjusted.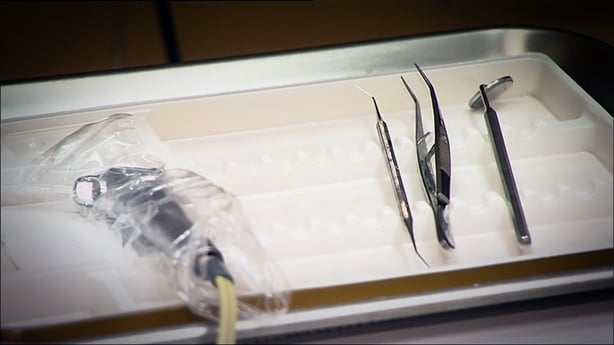 RTÉ Investigates has also seen documentation from Dr Hahessy which stated that if parents paid up front, they would receive a 5% discount, with those who opted for this offer each paying almost €4,000.
They have now been left at various stages in their treatment, unsure of how they can seek any recourse.
They are people like Anna Pietreczko, whose 16-year-old daughter Olivia was a patient of Dr Hahessy.
"On Monday we called all the orthodontists in Galway," Ms Pietreczko told RTÉ. "Nobody wants to take patients in the middle of their treatment. So, we are left with no plans for further treatment for Olivia. We are also left without money for the treatment. I really don't know what to do.
"I feel helpless. It was a hard job to save that money. It wasn't like it was a gift to someone. It's just scandalous to leave people like that."
David Watterson and his 15-year-old son are in a similar situation. Despite thinking he was nearing the end of his dental treatment, with his braces due to be removed in the next number of weeks, the Wattersons, like many others now feel abandoned.
"We have now managed to get a review appointment elsewhere but even when I made the appointment, they were very clear that they are not going to necessarily take on the care. But they'll at least look and review it for us. But I'm assuming at the full cost, we'll have to pay for everything again.
"I'm really not sure what we do next. I suppose we're going to try and look for expert opinion, see where we are. We could be in a situation where we have to pay to have everything removed, and then start again," Mr Watterson said.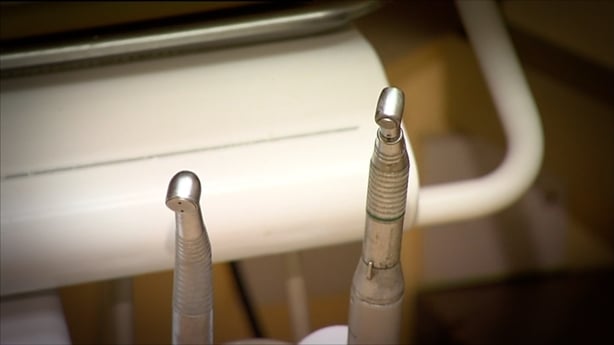 In a statement the Dental Council of Ireland confirmed Dr Anne Hahessy has given an undertaking to the High Court not to engage in the practice of dentistry until steps or further steps are taken by the Dental Council.
It said it is also aware of the two texts sent out by the practice in recent days, confirming that these were sent without the Dental Council's knowledge or approval.
It added the content of those texts are of serious concern as they seem to place the onus on patients and parents to arrange for their own future care – while the texts seem to be equivocal on the question of fees already paid to the practice.
The Dental Council said it has received almost 200 calls and emails from those affected in the last few days and it is aware of the distress that the uncertainty is causing. It added that it is concerned that harm may occur if patients presently undergoing orthodontic treatment do not receive appropriate care.
It concluded by saying the Dental Council is endeavouring to ensure that arrangements are put in place for affected patients.
Meanwhile, RTÉ Investigates understands this matter came to the attention of the Dental Council when concerns were raised with it about the standards of care provided by Dr Anne Hahessy.
The council then went to the High Court to seek Dr Hahessy's immediate suspension pending investigation.
It was during that hearing Dr Hahessy provided her undertaking not to practice dentistry until the Dental Council has concluded its investigations.
In correspondence with RTÉ, Dr Anne Hahessy said her name has not been removed from the dental or specialist register and she stated she has "never ever done a wrong thing by a patient".
However, this evening the Irish Dental Association which runs the Dental Complaints Resolution Service – that's the service which Dr Hahessy referred patients to in terms of recouping lost costs – told RTÉ Investigates its contact details were included in Dr Hahessy's communications without its knowledge.
These are matters, they said, which fall inside the remit of the Dental Council and while they understand the frustrating position patients and their families are in, they have been misdirected to their service.