When RTÉ Investigates first confronted Ioan Anton in 2012, nobody knew where it would end up.
A decade later, in the early hours of Wednesday morning, 3 August 2022, Anton was marched through Otopeni Airport by Romanian police, in the full glare of their national media.
Nicknamed "The Emperor" by his colleagues, his head was bowed to prevent the media getting a picture of his face. His hands were cuffed and his arms forced together to hold his charge sheet.
He had just arrived from Ireland, where, for more than a decade, he was heavily involved in one of the largest prostitution networks in the country.
The spectacle of the 45-year-old being marched through the airport, flanked by heavily armed special forces police officers was a statement by the Romanian authorities: This man is very dangerous, and very important.
Although a Romanian by birth, he was very much an Irish problem.
Europol had said as much when it posted his details on the list of "Europe's Most Wanted Fugitives": Ioan Anton, Romanian, born in 1977. The crimes? "Attempted Murder. Murder, grievous bodily injury. Organised or armed robbery. Participation in a criminal organisation."
His problems started in Navan, Co Meath, in the early hours of 10 April 2014.
Virgil Busa jumped from his apartment window to the ground below, hoping he could escape with his life. He did not. He had just been attacked by a gang of men who wanted to claim the apartment for themselves.
The attack on Mr Busa was brutal. Gardaí suspected it was motivated by a turf war by vying pimps who wanted control of organised prostitution in the area.
It was also reported at the time that rival pimps had been "stealing" girls from each other and that this attack was retribution – Mr Busa is alleged to have "stolen" one of Anton's women.
Romanian prosecutors say the gang that undertook the vicious assault was under instructions from their boss – Ioan Anton. He is now facing charges in Romania arising from the murder of Mr Busa.
Three years before this murder, RTÉ Investigates first discovered Ioan Anton.
He was systematically moving 12 to 15 young Romanian women around Ireland from brothel to brothel every week. He had four apartments operating simultaneously – in Ennis, Cavan, Christchurch, and Athlone – and, every Tuesday, he would get into his silver blue BMW and travel the country, to move women in, and out, of the different brothels.
Few, if any women were left in the same brothel for more than seven days. The reason for this was simple – he wanted to keep the women disorientated, uncertain of their surroundings.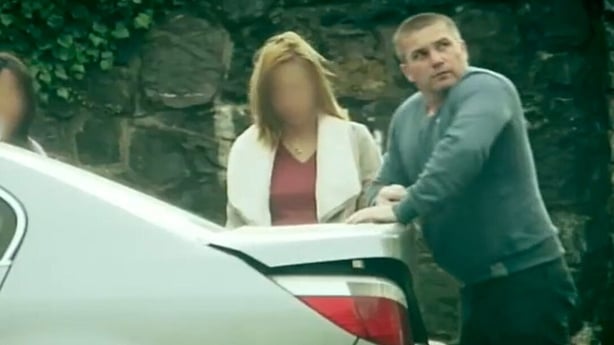 And of course, as a pimp, he wanted to provide variety for his customers – Irish men.
Despite an hour-long expose of his operations by RTÉ Investigates in 2012, including a final confrontation on camera, Ioan Anton did not disappear.
In fact, his sex-for-sale business grew dramatically. By autumn 2015, RTÉ Investigates discovered that he had approximately 60 women under his control.
It soon became clear that this was not his only criminal venture. In June 2014, he, along with a gang, attempted to rob an ATM in Co Armagh by blowing it up using a gas cylinder.
The PSNI launched a criminal investigation. Ioan Anton was arrested, charged, found guilty and sentenced to one year in jail.
Back in the Republic, and following the 2012 RTÉ Investigates report, the Department of Social Welfare stopped Ioan Anton's social welfare payments.
He took the Irish State to court and won his case. He received €35,000 in back payments.
Seven years later, in 2020, gardaí arrested Ioan Anton on the foot of a European Arrest Warrant. For the next 18 months, he battled extradition proceedings taken by the authorities in Romania.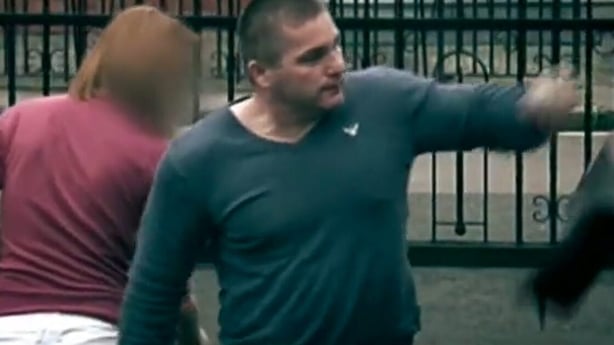 Two days ago, Anton was put on a late-night flight at Dublin Airport.
At 2am local time, he was back on Romanian soil, in the custody of the authorities and in front of the national press.
Now, it is widely reported that "one of the most dangerous criminals and the leader of a crime group in Ireland" is detained in Romania on suspicion of involvement in the murder of Virgil Busa because of unsettled business.
For two decades, Ireland has been his home. In the upcoming months and years, it will become clearer how entrenched his gang's tentacles were in Ireland.
How many young women did he control? Which international crime gangs was he most associated with? And how much money did he make from Irish punters?
Ultimately, the reality of organised prostitution is that it is a highly lucrative business for people like Ioan Anton. And the cash that comes from the sale of a woman's body can be used to fund other crimes.
And because Ioan Anton did not hesitate to make a young woman work 24 hours a day, the money continued to roll in for "The Emperor".