Peter had a lot of friends. He was hoping to go to college and become an engineer – perhaps an electronic engineer. Or, if things had gone really well, maybe he would have studied civil engineering.
"I felt life was terrific," he told RTÉ Investigates.
And then, in one moment, his life changed. A car he was travelling in as a passenger became involved in a serious road accident, and he sustained a brain injury.
Although Peter does not dispute he suffered a traumatic blow to the head, he is quick to clarify the extent of his injuries.
"I was not brain damaged," he said. "I had a brain injury. There is a lot of difference between brain damaged and brain injured."
Under the 1871 Lunacy Regulation Act, Peter was found to be of unsound mind. As a result, he lost vital decision-making rights over his own financial and personal affairs.
He is one of the 2,124 adult wards of court in Ireland.

We need your consent to load this rte-player contentWe use rte-player to manage extra content that can set cookies on your device and collect data about your activity. Please review their details and accept them to load the content.Manage Preferences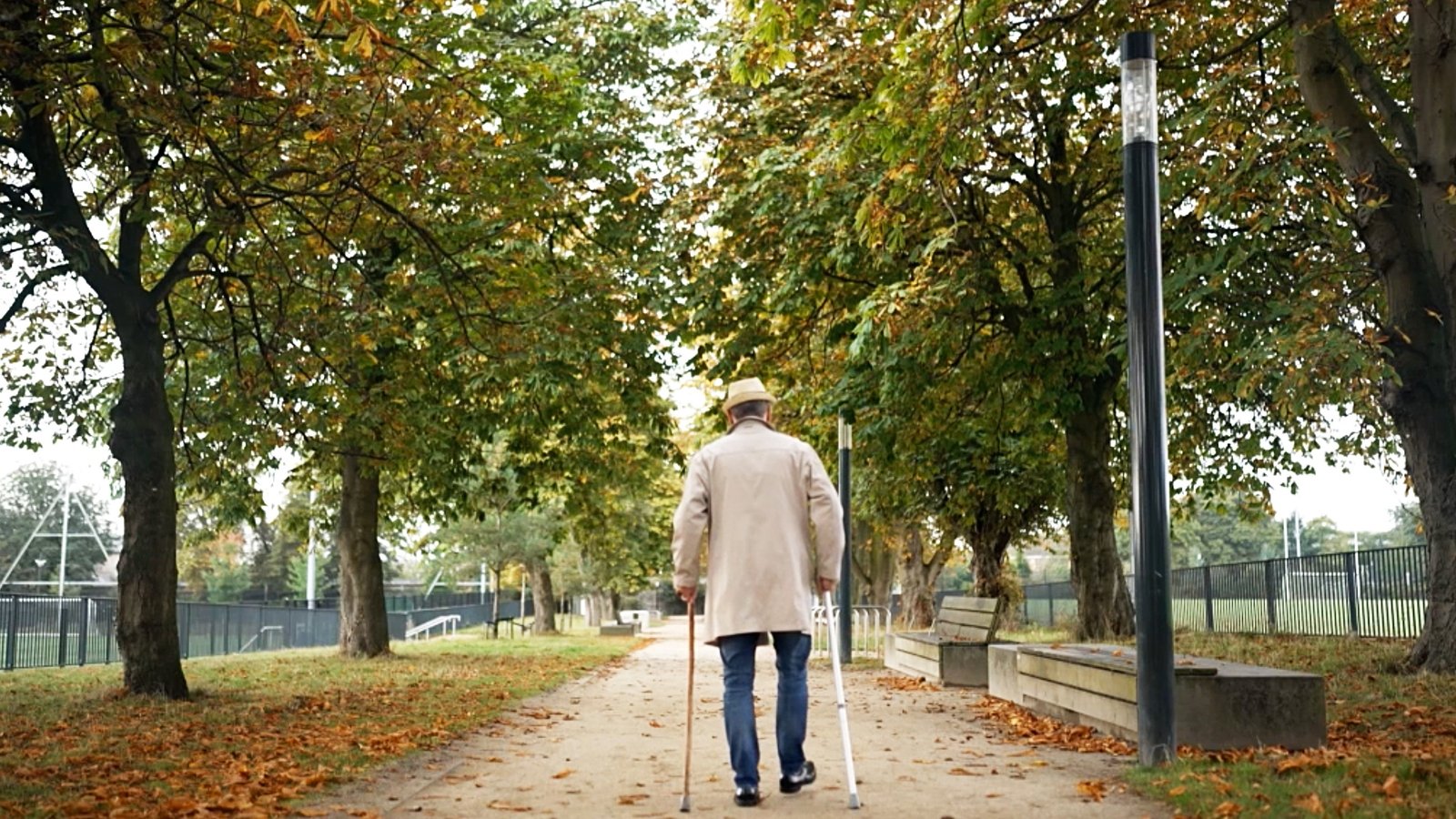 Wards of court often complain that they have no voice. Under current regulations, for example, Peter is forbidden from speaking to the media.
In fact, Peter is not even his real name – and he spoke to RTÉ Investigates on the condition of anonymity.
While around one in eight wards have sustained some sort of brain injury, the majority of cases arise from intellectual disability, psychiatric illness, or an age-related illness such as dementia.
Like the US conservatorship system that has controlled Britney Spears' life for 13 years, the thinking behind Ireland's wardship system is that, if your capacity is somehow impaired, you may need some form of guardianship.
Though wards receive the protection of the state, they lose many of the rights we consider fundamental: the right to vote, to own a bank account, the freedom to travel, and, until recently, the right to get married.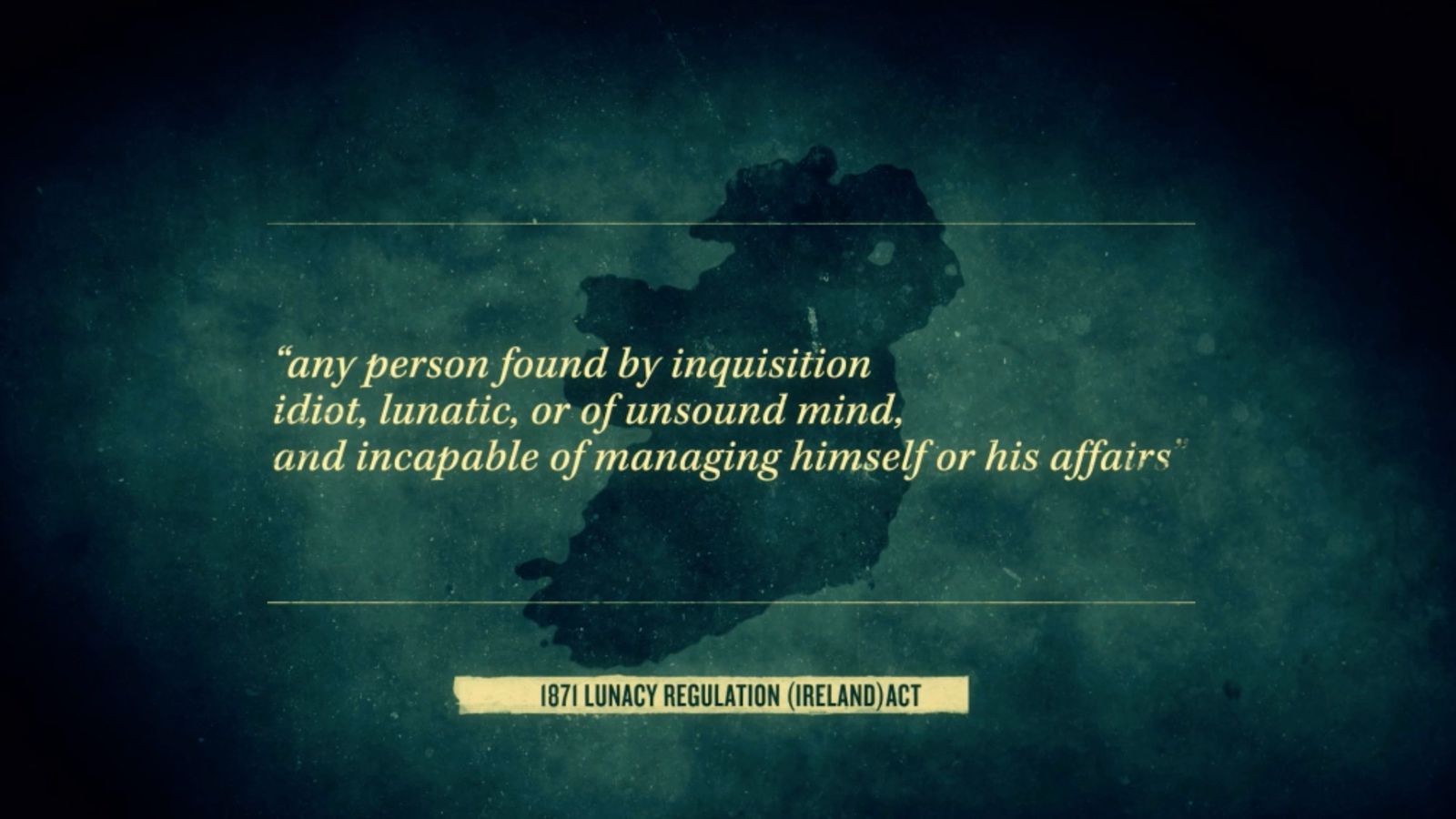 For Peter, it is the lack of financial independence that bothers him the most. After the car accident, the compensation he was awarded was lodged with the Office of the Wards of Court, commonly referred to as the Wards Office.
But he told RTÉ Investigates that he does not recall receiving account statements or updates on his funds.
Earlier this year, Peter was alarmed to discover his financial security was at serious risk. A solicitor representing the Wards Office visited him and his mother to say his funds were almost exhausted.
In the short term, it was suggested that he sell his car – one he had only purchased last year, with money from his fund.
While Peter does not drive the car himself, his uncle uses it to drive him to hospital appointments. He feels it is essential – and the suggestion of selling it greatly upset him.

What price is there on being able to run your own life? To make your own decisions?
A follow-up letter seen by RTÉ Investigates referred to the idea of putting a charge on the family home in favour of the HSE to pay for his future care.
To start a wardship process, two doctors must find a person to be of unsound mind and unable to take care of their affairs. At that point, a petition for wardship goes to the High Court.
However, on occasion, the President of the High Court may order a third assessment by what's known as a medical visitor.
If the medical visitor's report reaches the same conclusion, wardship will be declared.
"It's a huge decision. It's not taken lightly," said Catherine Ghent, a solicitor specialising in human rights.
Several aspects of the system have come under considerable scrutiny. For one thing, being of "unsound mind" is not defined in the 150-year-old law that governs the system.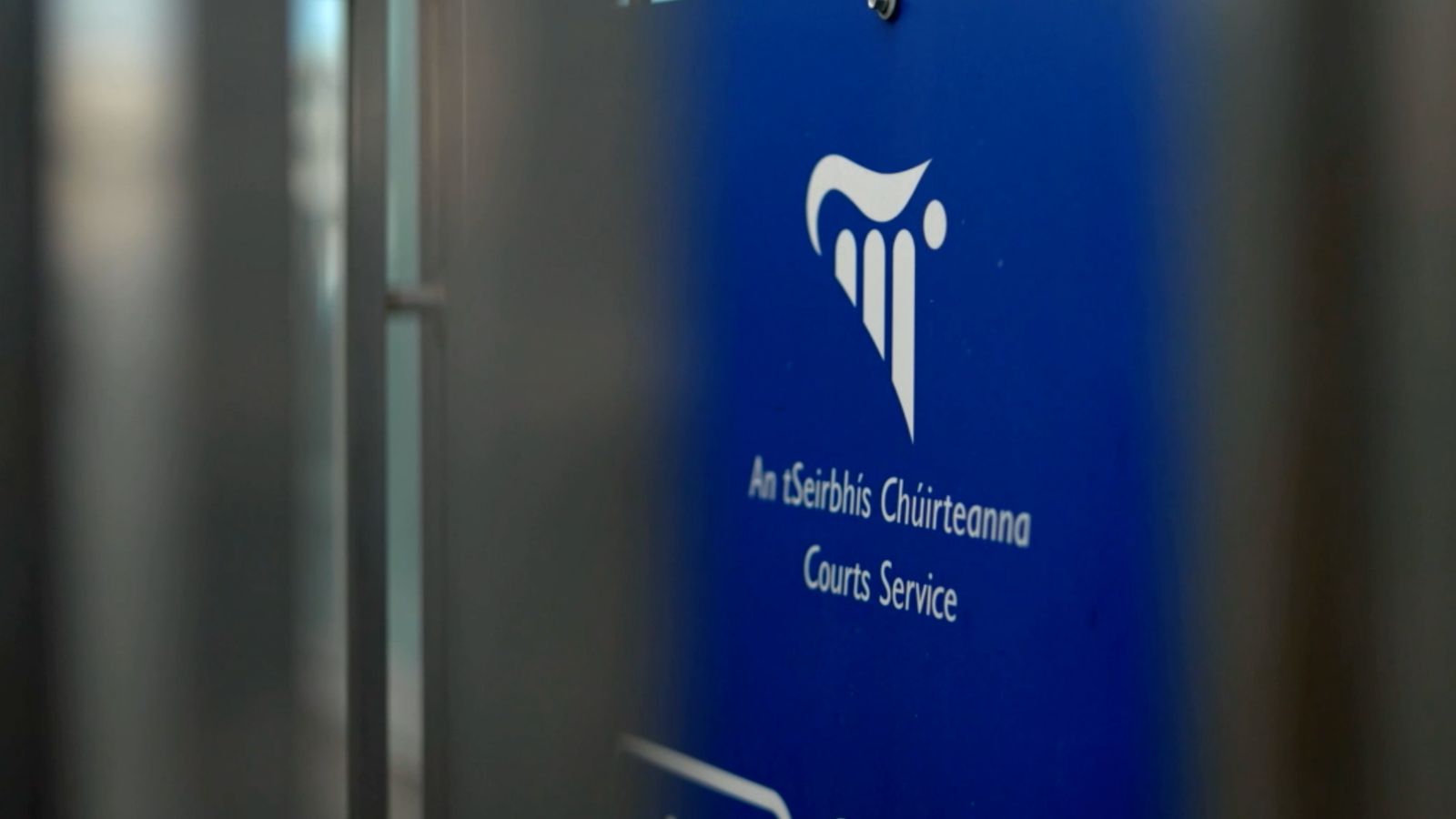 "That lack of clarity gives rise to huge difficulties," said Patricia Rickard Clarke, chairperson of Safeguarding Ireland, a charity that promotes the rights of vulnerable adults.
"People don't understand," she said. "Even family members, the general public really don't understand the system at all – and they don't understand the consequences of the system."
A 2017 report by the National Safeguarding Committee was sharply critical of how medical assessments are carried out, and noted that reports "may be as little as two lines from a GP".
It found that respondents often have "no representation" at wardship hearings, and that there is no requirement that ensures a wardship application is explained in a way they can understand.
"Many people do not know of an application made about them. They do not get the medical report, they do not get the information, they are not even told the day of the hearing in court," said Ms Rickard Clarke.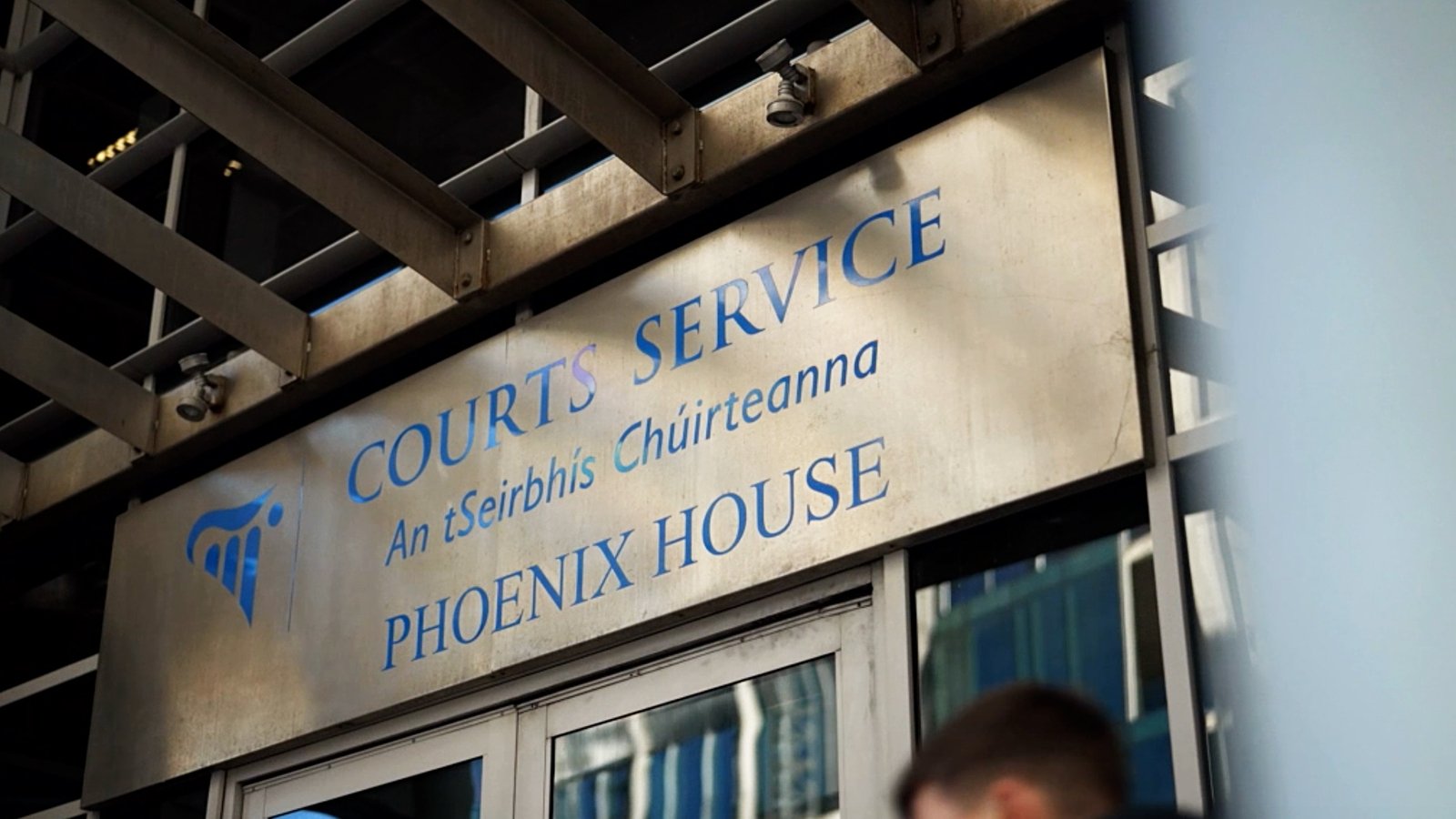 "It is really an appalling negation of rights."
It is possible to get discharged from wardship, but this can be a difficult, protracted and expensive process.
One woman, whose child sustained a brain injury during childbirth, felt compelled to take her daughter out of wardship. The woman, who we are referring to as Anna to protect her identity, told RTÉ Investigates that she found the manner of assessing mental capacity "very troubling".
The doctor who was sent by the Wards Office when her daughter turned 18 appeared unable to communicate with someone who was non-verbal, she said.
"She's mentally bright and has decision-making skills," she said.
"He said, 'Do you know Diana Ross?' And my daughter is looking at me as if to say 'What is he talking about?' And, 'Do you know Bertie Ahern?' – which she did know. But that was really the extent of it. It was bizarre."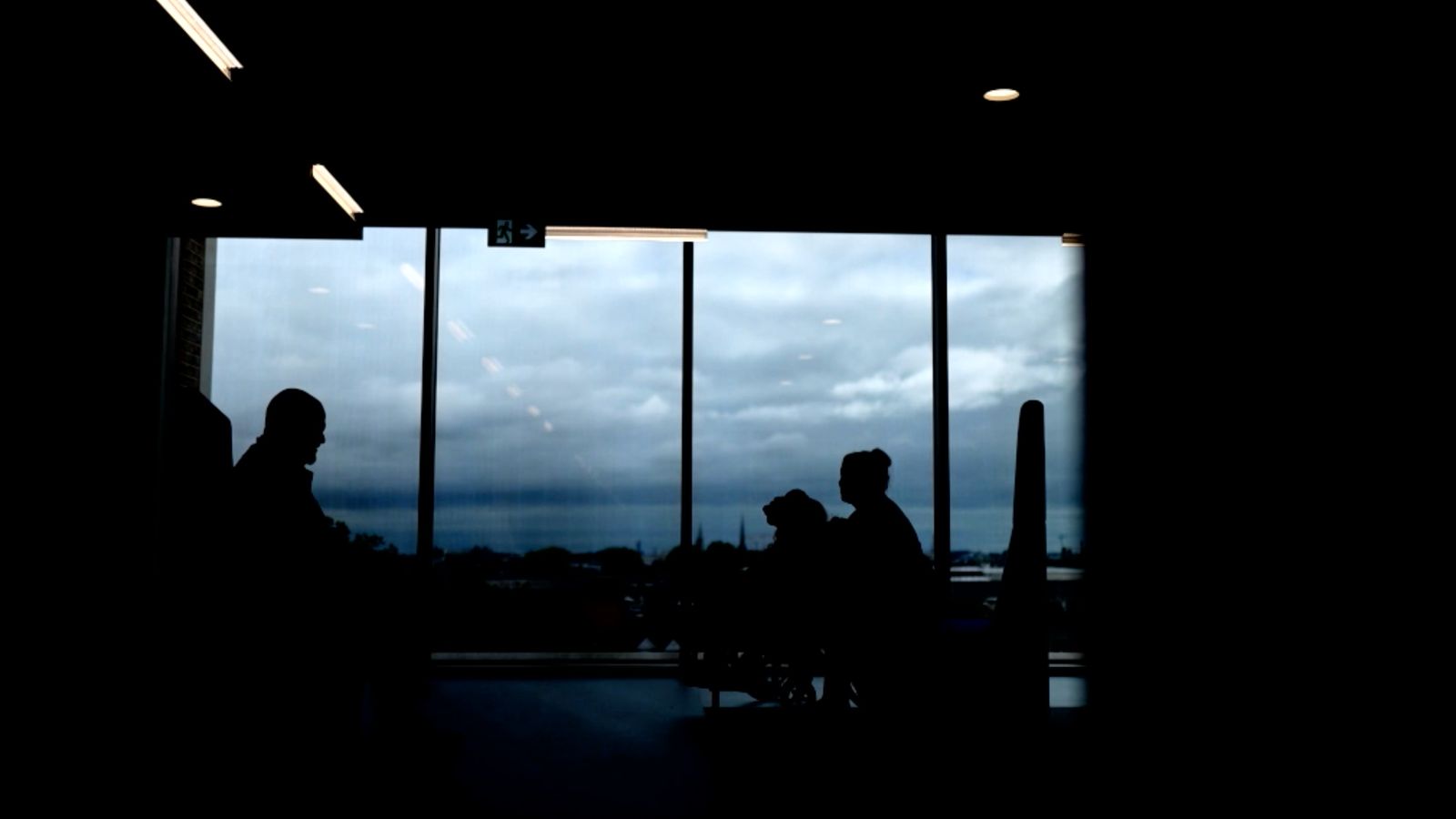 Anna's account was highlighted in the National Safeguarding Report. And, 12 months ago, the President of the High Court directed that medical reports on wardship must contain more detail.
However, some have argued this does not go far enough.
"Fundamentally, in wardship today, we are asking the wrong questions. We are asking a question about capacity that is very hard to answer," said Colin Smith, a barrister who has researched wardship.
"Instead of asking what is in the person's best interests we should be asking what does the person want? And how can we support them to make decisions around their own life."
A ward of court is overseen by two interests called "committees", which are in turn appointed by the President of the High Court.
One or more people, known as the Committee for the Person, will look after the ward's general welfare, while the Committee for the Estate is appointed to look after the ward's material assets.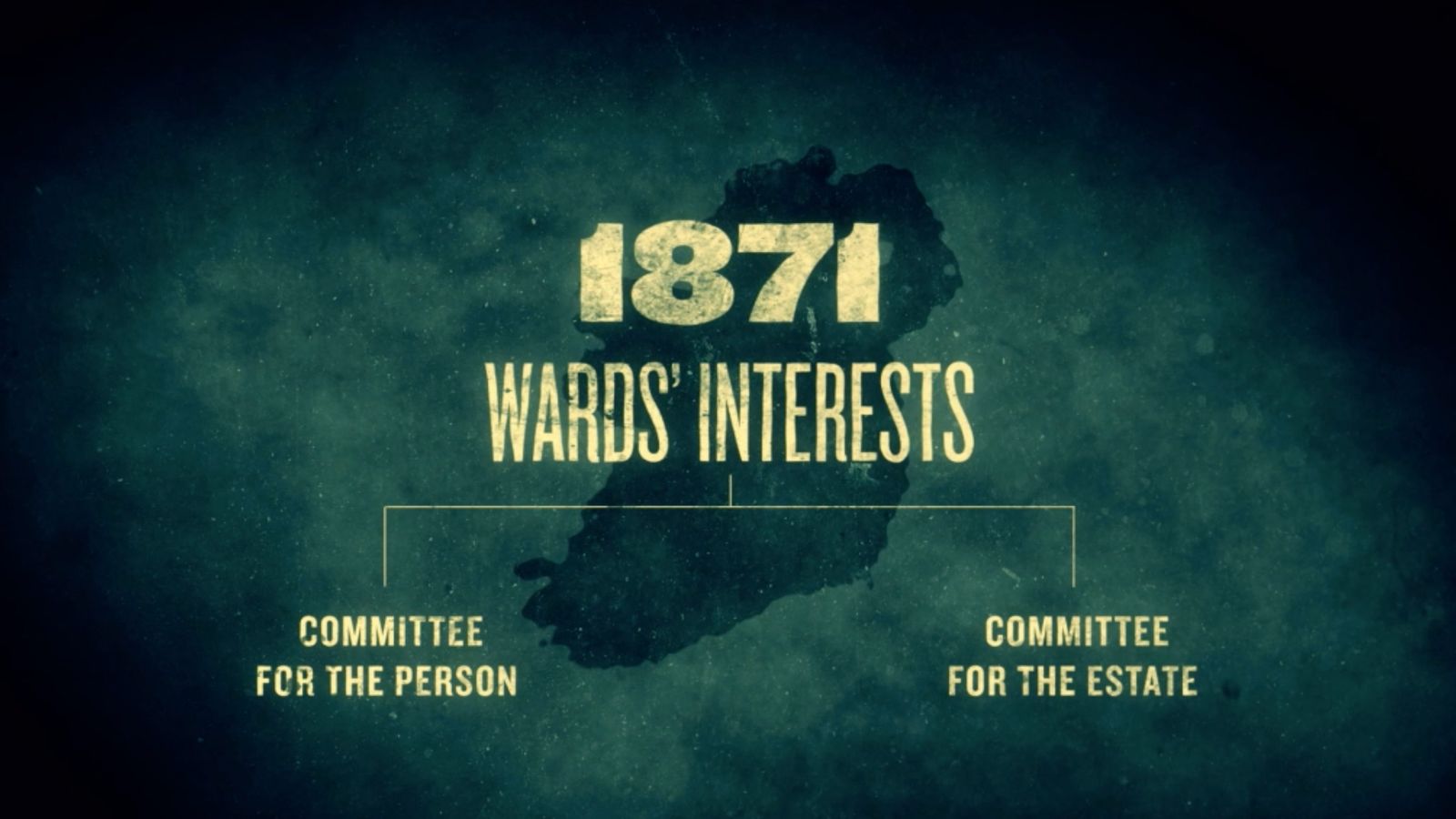 Both committees work through the Office of the Wards of Court, located in Dublin's north inner city.
Sometimes family or next of kin are appointed to the committee. Sometimes they are not. And if the President of the High Court sees fit, the State – through the General Solicitor – will be appointed exclusively to look after the ward's affairs.
In Anna's case, she was made the Committee for the Person for her daughter, but the General Solicitor was appointed the Committee for the Estate. The woman felt this created difficulties for her daughter when it came to making key decisions.
"When she needed to go to hospital for some sort of procedure, we had to get permission from the court. To go on holiday, we had to get permission from the court," Anna told RTÉ Investigates.
Her daughter was only discharged from the wardship after new assessments found she did have the requisite capacity.
There was a cost involved in going to the High Court but, for Anna, there is no question that it was worth it.
We wanted accounts. We wanted statements. We wanted to know why this had happened
"What price is there on being able to run your own life?" she asked. "To make your own decisions? She's free. She's free."
The Courts Service is entrusted with the money that belongs to wards. At present, the total fund is worth about €1.5 billion.
In 2009, a newspaper report notified some family members of wards that the value of funds had dropped significantly at that time.
Deep concern among wards and their families prompted the launch of the Justice for Wards campaign, which was initiated by Mary Farrell.
She and others wanted information about how money belonging to wards was being invested.
"We wanted accounts. We wanted statements. We wanted to know why this had happened and how it impacted on the particular families involved in the group," Ms Farrell told RTÉ Investigates.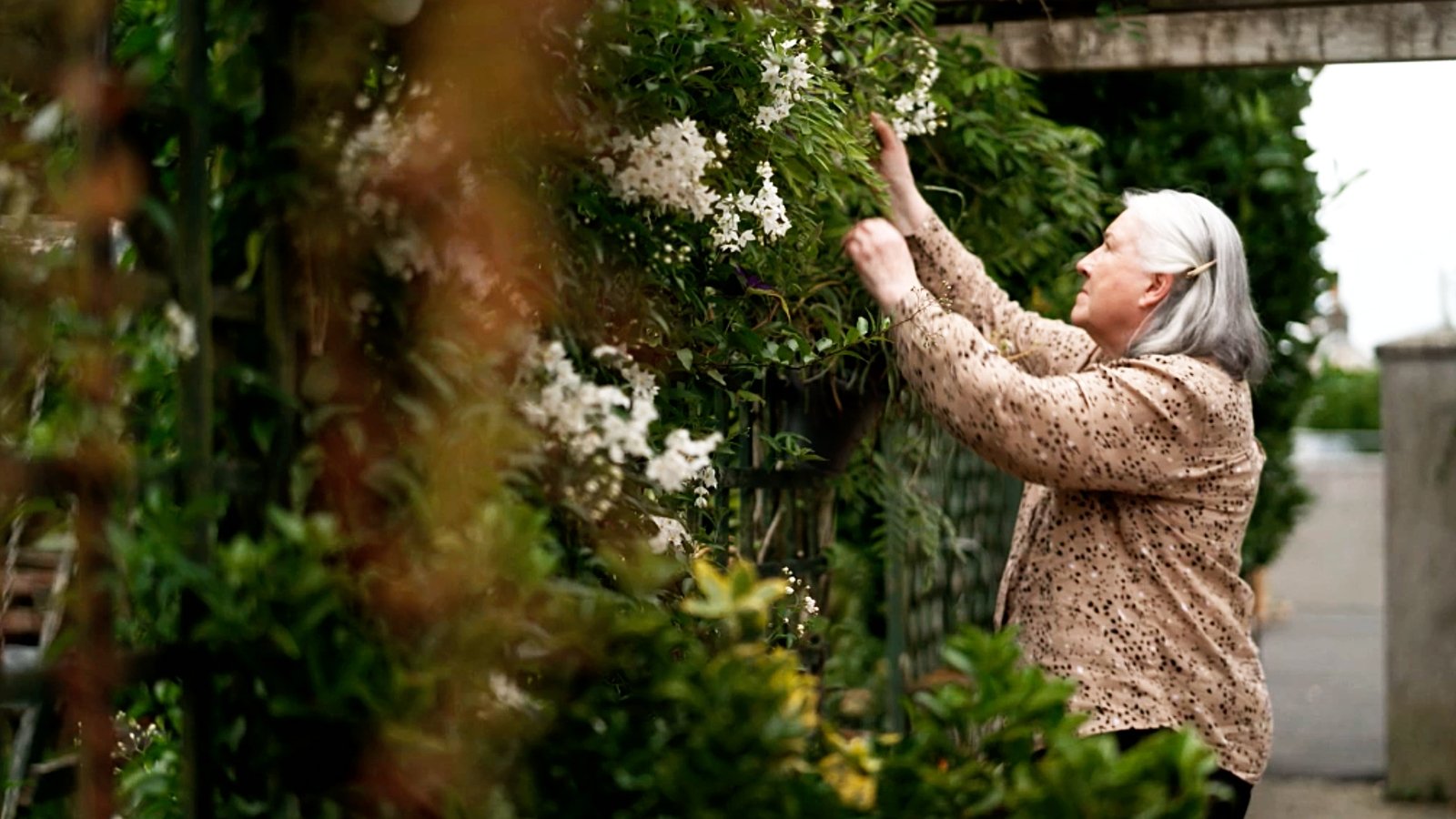 Following lobbying by the group, the Public Accounts Committee issued a report in 2015 that called for an independent review into the investment of wards' funds in the years 2007 to 2009, when their value fell significantly.
An Aon Hewitt report found the investment strategy was sound, but the campaign group continued to push for answers.
In 2017, Ms Farrell addressed the Oireachtas Committee on Justice and Equality.
Crucial for Justice for Wards was the question of Strategy Four, a fund where the finances of some wards was heavily reliant on stocks and bonds.
The Courts Service admitted that, in 2013, it changed tack such that money would also be kept separately in cash accounts to cater to wards with continuing financial needs.
Leslie Peppard was a ward whose funds were almost wiped out in this time period, thanks to a catastrophic fall in bank share prices.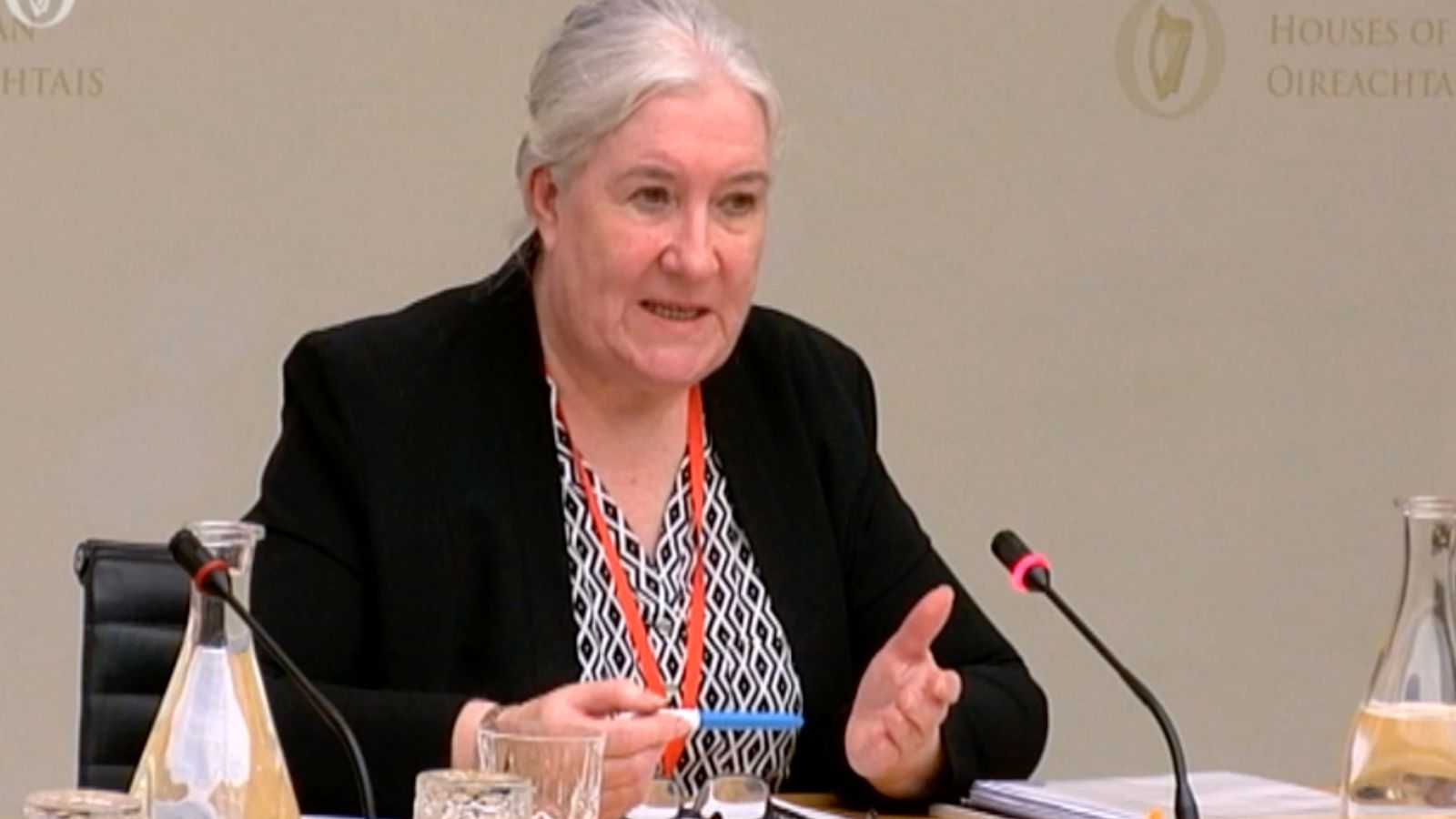 In 1970, when he was four, he was struck by a car and was left with a brain injury.
A court settlement provided for his future care and Leslie was made a Ward of Court.
His father, Patrick, told RTÉ Investigates that he accessed the fund to buy Leslie items such as winter clothes and school books.
Leslie was in his 40s when Patrick discovered the money had run out.
With Patrick's help, RTÉ Investigates obtained documents that shed light on what happened to his son's money.
In January 2008, Leslie's fund was worth €248,237, made up mostly of bank stocks and shares.
Its value two years later was just €47,268. Just over a year later, the fund was worth €19,537.
Patrick feels the fund should have lasted for Leslie's lifetime. His son died in 2016, at the age of 50.

I didn't have a clue about the funds. I wasn't a wealthy man so I wouldn't have known much about stocks or bonds
"I didn't have a clue about the funds. I wasn't a wealthy man so I wouldn't have known much about stocks or bonds," Patrick said.
When he was told that the funds had run out, he could not believe he was hearing correctly.
"To me, it would last forever," he said.
Six years ago, the Lunacy Regulation Act was replaced by the Assisted Decision-Making (Capacity) Act, which aims to bring the wardship system to an end.
The engine room will be the Decision Support Service or DSS, a new state agency, that significantly, is not part of the Courts Service.
Set up four years ago, the DSS has yet to open its doors to the public.
Since 2016, 1,760 adults have become Wards of Court – bound into the old system until the DSS gets up and running.
The director of the DSS, Áine Flynn, told RTÉ Investigates that she found it concerning that people have continued to be admitted to wardship in the meantime.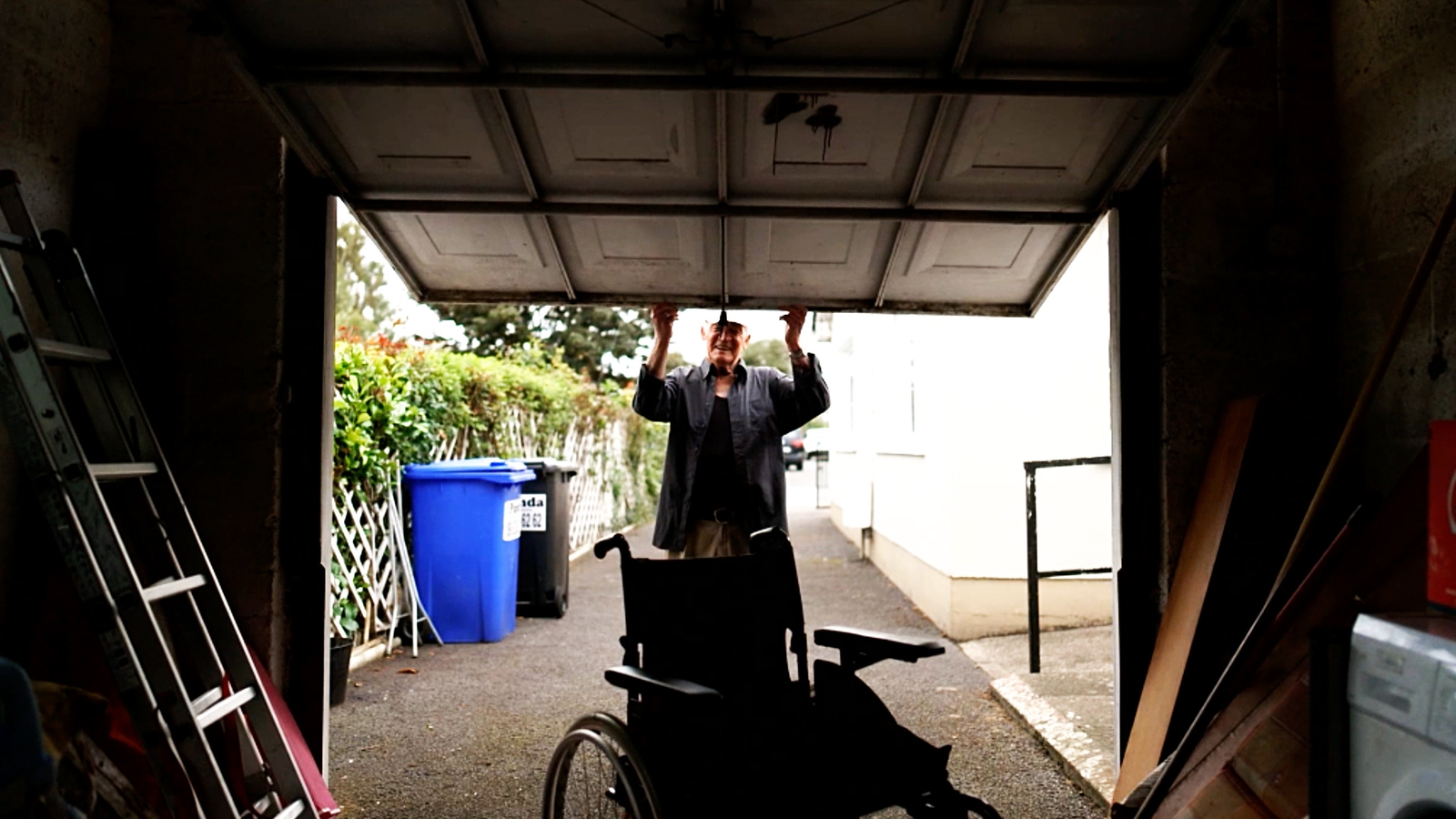 "What I would say is that the 2015 act promises a very different regime, a regime that focuses very much on allowing people to be at the heart of the decisions that concern them," she said.
In an effort to move away from the old system, wards will be re-classified on a graduated three-tier system. The system will be supervised by the DSS.
A ward on the lower tier can appoint a decision-making assistant to help explain complicated issues.
If unable to make certain decisions, a ward in the middle-tier can appoint a co-decision maker who has the legal authority to make joint decisions.
The court may appoint a decision-making representative to make certain decisions on behalf of wards on the higher tier, taking into account the ward's wishes.
This could be someone known to the ward, but also could be someone nominated from the DSS panel.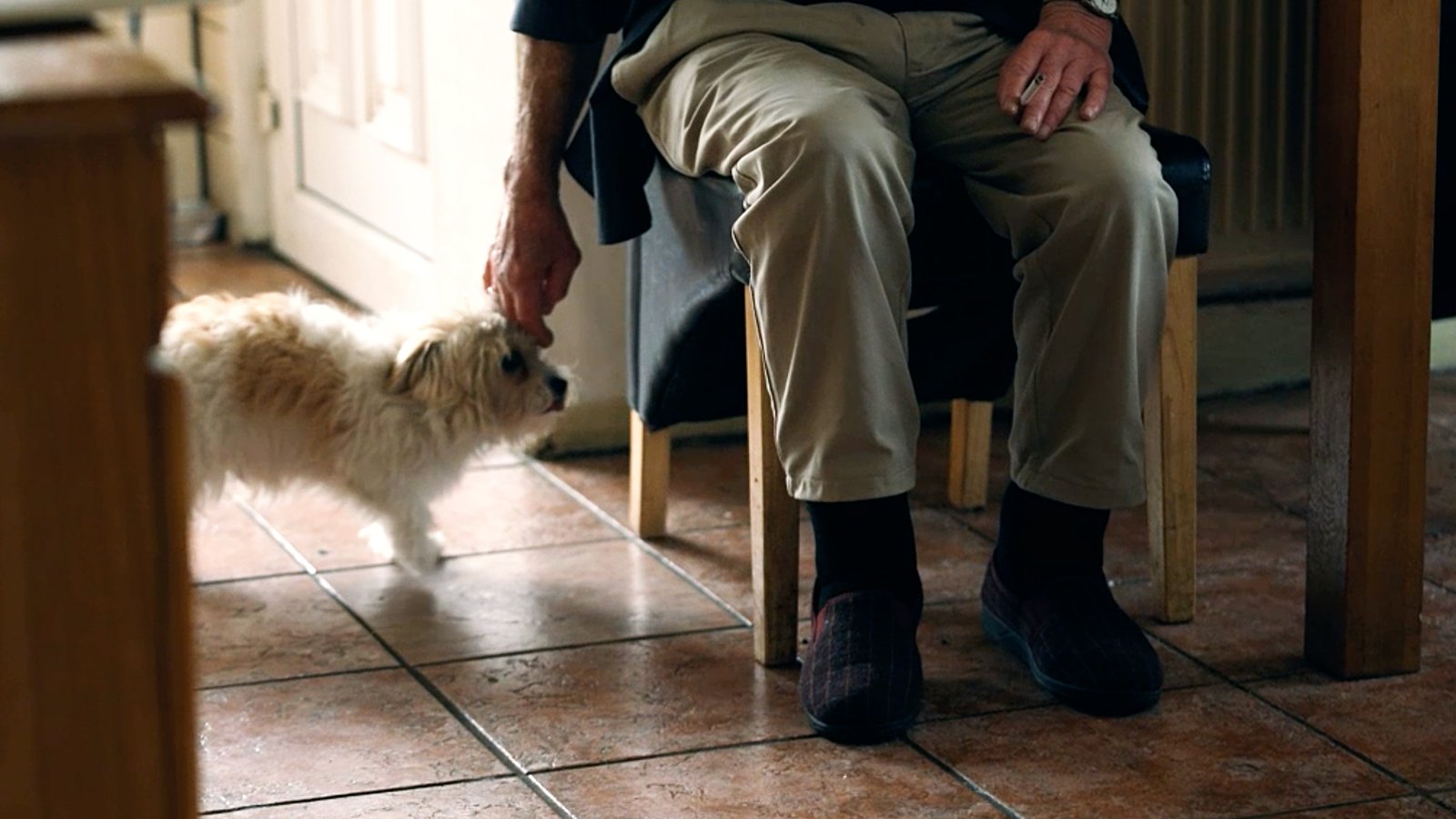 The new service aims to be fully operational by next June. Existing wards will be reviewed before being transferred to the new system. But this process is expected to take up to three years.
The Wards Office will no longer be in charge of assets, and financial control will pass over to former wards or their decision-making representatives.
In response to questions from RTÉ Investigates, the Courts Service said that, due to confidentiality reasons and the fact that wardship cases are classified as being currently before the court, it was not possible for it to comment on any individual cases or experiences.
But, in a briefing document provided to RTÉ Investigates, it acknowledged that the 2017 Safeguarding Ireland report "highlighted a number of areas that caused concern about the traditional approach taken to dealing with wardship".
"The Wards of Court Office has successfully improved in many areas as part of its service delivery to clients," it said.
It noted that it allowed for the appointment of representation for respondents when the High Court considers it "appropriate", and that it has sought to improve the wardship application process in recent years, such as with respect to the medical visitor reports.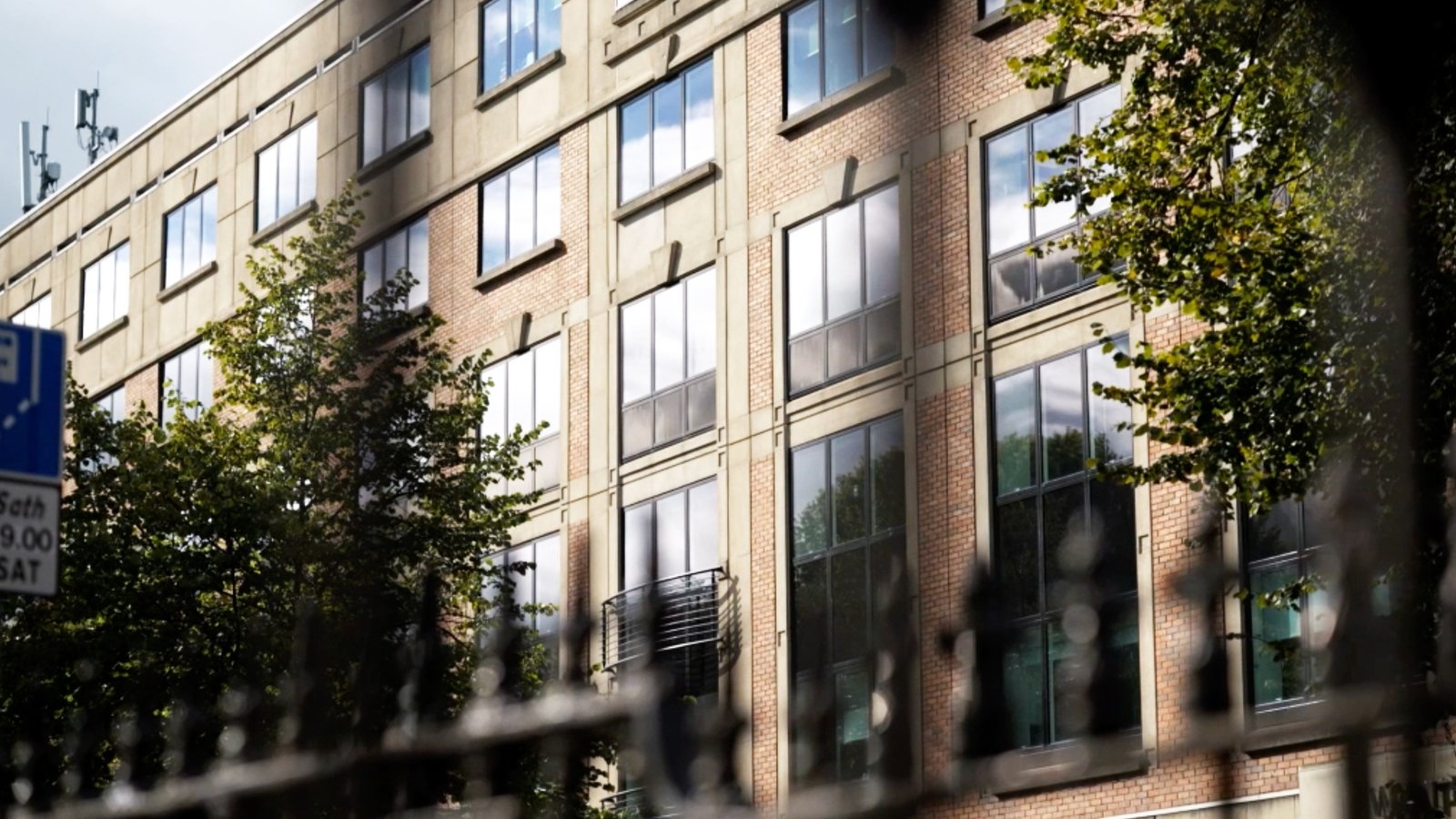 It also said that it will, on request, "release medical reports relied upon for the wardship application" and that "the service and explanation of the wardship process to respondents has also changed and been improved greatly in this time."
Referring to medical assessments, the Courts Service said: "For the last six years, the Wards of Court Office has sought to ensure that wards of court are periodically reviewed, by a Court's medical visitor, in terms of not just their capacity but also their situation, i.e. housing, access to services and supports."
For some currently in wardship, the new DSS system can't come soon enough.
"I feel robbed. Robbed," said Peter. "And it's not nice. It's not a nice feeling to have – others making decisions for you when you can make those decisions yourself."

Watch the RTÉ Investigates documentary Wardship: The Decision Makers on Prime Time tonight at 9:35pm on RTÉ One and RTÉ Player.
If you require support regarding any matter raised in this article or need information on wardship, you can contact the National Advocacy Service on 0818 07 3000 from 10am to 4pm on Monday to Friday, or Sage Advocacy on 01-536 7330, email: info@sageadvocacy.ie.