Dublin City Council has reversed its decision to refuse homeless people from outside the capital access to temporary emergency accommodation after the issue was highlighted in a recent RTÉ investigation.
In January, RTÉ Investigates revealed that homeless people registered with local authorities outside the capital were being turned away by the Dublin Region Homeless Executive (DRHE), even on nights when there were dozens of beds free in emergency hostels in the city.
In a report to Dublin city councillors following the documentary, the DRHE said that it would ensure that all people in such situations would be offered temporary accommodation if they were at risk of having to sleep rough and if the accommodation was available.
The accommodation would be offered until the DRHE can contact the local authority with which the person is registered to "coordinate a response", it said.
---
Read more:
Sleeping rough in Dublin: 'All I need is a bit of security'
---
The report also reveals that Natalie, a woman who told RTÉ Investigates that she slept rough because she was fearful of staying in hostels, will be offered her own home as part of the State's Housing First programme.
The DRHE also apologised for the way in which one homeless man featured in the investigation was treated when he phoned its freephone number.
Because his last registered address was in Carlow, homeless man Joe Nolan was refused emergency accommodation one December night, despite 75 beds being available in hostels.
That night, Mr Nolan ended up sleeping in a carpark. Since the documentary, the DRHE has placed him in a temporary hostel in Dublin.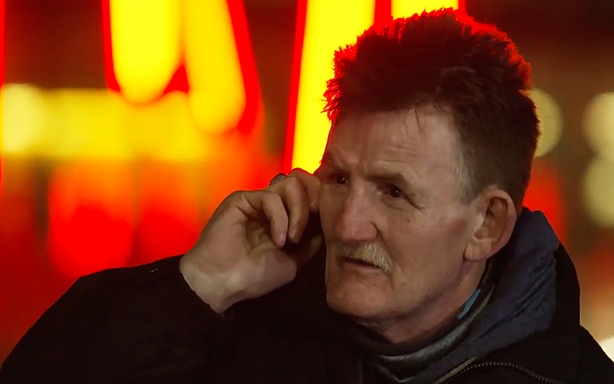 The DRHE report notes, however, that during a part of the phone call not featured in the programme, Mr Nolan was advised to contact the Dublin (Outreach) Rough Sleeper Team.
However, when he phoned the number he was given, he was not offered an emergency bed.
Referring to Mr Nolan's contact with the freephone number, the DRHE said: "That initial contact with our service was not good enough and we apologise for that."
The homelessness agency also said there is an "ongoing review of the Freephone Service but Covid-19 has delayed the finalisation of this".
The DRHE said that RTÉ Investigates had "placed a welcome spotlight on the complex issue of homelessness in Dublin and the task that the Dublin Region Homeless Executive (DRHE) has in leading a multi-agency response to this issue."
"The experiences of the three people featured in the programme showed this complexity and it highlighted areas where we need to provide a better response," it said.
The DRHE said that, due to Covid-19, it had converted all facilities to 24-hour accommodation.
One "unintended consequence" of doing so, it said, was that migrants or those from outside Dublin could no longer access emergency accommodation without first being assessed for their eligibility.
Such an assessment would have made it clear to the DRHE that people from outside the capital who ordinarily would have been offered emergency accommodation were not actually eligible for it.
Typically, homeless people must access the homelessness services provided by their own locality.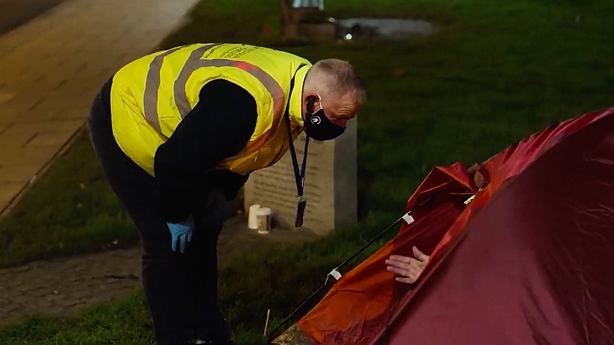 In January, in spite of a letter from Minister for Housing Darragh O'Brien advising that nobody should be denied access to an emergency hostel bed, the DRHE emphasised that it was "not responsible for providing homeless accommodation for everybody in the country."
However, in its report to councillors, the DRHE said that RTÉ Investigates had shown that people who do not return to their local authority are "more vulnerable" to rough sleeping.
It said that it now fully accepted the position of Minister O'Brien.
"We accept that we did not get that balance right in a small number of cases over recent months," the DRHE said in the report.
"We will ensure that all people in such situations will be offered temporary emergency accommodation if available, and if they are at risk of having to sleep rough, until we can contact the local Authority of origin and coordinate a response."
The DRHE said standards in its homeless accommodation are "reasonable" and "significantly safer and more secure than sleeping on the streets or in tents".
But it also accepted that there are reasons why people do not wish to stay in emergency accommodation, including that they may have "had a bad experience when residing previously in emergency accommodation".
Natalie, 39, had told RTÉ Investigates that she had been living in a tent beside the Grand Canal in Dublin. She had started taking heroin as a teenager.
Natalie said that she just wanted somewhere she could call home.
"Look around: it would change my life immensely. No words can explain it," she said.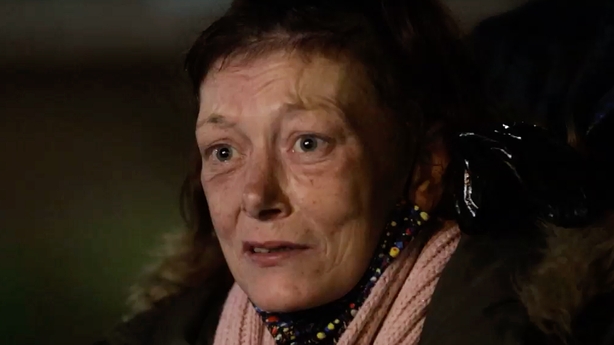 After experiencing hostels first-hand, Natalie said she preferred to live on the streets.
"You should feel safe [in hostels], but you can't - from being mugged to being hopped on, to being attacked. People pushing drugs on you," she said.
"It's not a nice place to be," Natalie said, referring to the tent in which she sleeps.
"But this is my little heart where I feel safe now. It's the only place to be, and it's safer than some of the hostels."
In the report, the DRHE revealed Natalie is now on the intake team list for Housing First – a scheme providing wraparound supports and a home to homeless people – and "will be moving into her own home in the near future."
RTÉ Investigates also highlighted the story of 20-year-old Dan Orlovs, who turned to heroin after becoming a rough sleeper in Dublin and ended up in a hostel run by the Peter McVerry Trust in Co Kildare.
The DRHE said: "This facility is managed very well on behalf of the DRHE by the Peter McVerry Trust and they are supporting Dan in every possible way."
Watch the RTÉ Investigates documentary Stuck in the Rough on RTÉ Player.