There have been calls for an investigation into the case of three girls who were abused at a foster home in Co Galway.
The case has raised serious questions about how the HSE responded to the initial reports of abuse.
The victims also say they are distraught at what they see as the lenient sentence given to their abuser.
In April 2016, RTÉ Investigates revealed the case of a foster home scandal in Co Galway. At the time of the report a man had been charged with more than 70 counts of rape and buggery of three young foster girls in the home he shared with them.
When the case came to court this was reduced to 39 sample charges and the man was found guilty on 23 of those.
To protect the victims, RTÉ did not name them or their abuser.
An RTÉ Investigates report to be broadcast on Prime Time tonight, some of the women at the centre of the court case come forward to tell their stories publicly for the time.
In doing so, the women have waived their right to anonymity to name their abuser as 29-year-old Keith Burke of Addergoolemore, Dunmore, Co Galway.
In recent weeks Keith Burke was sentenced after he was found guilty of raping the then three foster children between 2003 and 2007, all three girls were under ten years of age at the time.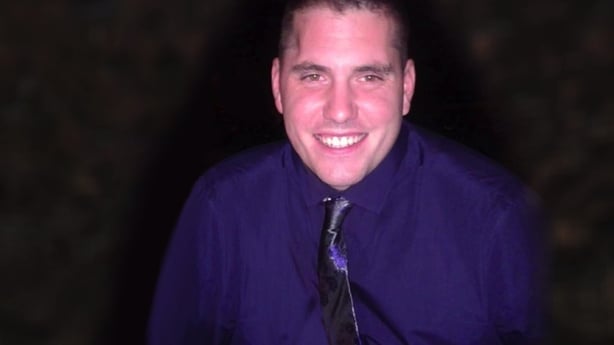 Warning: Readers may find some of the following details upsetting
One of those abused was Rachel Barry. In 2005, the then eight-year-old was sent to the home of Kathleen and Gerry Burke of Dunmore, Co Galway, for monthly respite care. There she met a long-term foster child who has asked to be identified as 'Amy'. Both Rachel and 'Amy' were raped by Keith Burke.
Speaking to RTÉ Rachel said: "Myself and 'Amy' in turns had to strip down with nothing only our socks on and while he had obviously done it to 'Amy' before, he called her over and I had to watch what was happening to her."
In May 2007, Rachel told her biological mother she had been sexually abused by Keith Burke and a subsequent HSE investigation assessed Rachel's disclosure as "credible".
Rachel also reported that 'Amy' - who at that stage had been living with the Burkes for over a decade - had been raped by Keith Burke. However, at the time 'Amy' did not disclose any abuse.
Gardaí sent a file to the DPP but no prosecution followed. 'Amy' and another foster child, a boy, continued to live with the Burke family.
Four years later, in October 2011, 'Amy' came forward and told a teacher she too had been raped by Keith Burke.
Her disclosure prompted a new garda investigation which uncovered a third victim.
'Sarah', which is not her real name, was also placed into foster care with Kathleen and Gerry Burke in 2000 aged five. She too was regularly raped by Keith Burke. 'Sarah' also witnessed 'Amy' being repeatedly raped.
Speaking to RTÉ, 'Sarah' said: "It was horrible and she was so small and she was so young. She was only a little girl and we both clicked and we both loved each other.
"I always wanted to protect her, but I couldn't, he was a beast, I was just too frightened of him."
'Sarah' left the Burke foster home in 2003 but 'Amy' continued to live there until she disclosed her abuse in 2011.
At that stage the gardaí resumed their investigations into Keith Burke, leading the DPP to press charges on over 70 counts of sexual abuse. But when the case went to trial Keith Burke pleaded not guilty meaning 'Amy', 'Sarah' and Rachel were forced to take the stand and give evidence.
Last July, Keith Burke was convicted following a nine-day trial, he was found guilty on 23 sample charges, including rape, sexual assault and buggery.
Just a fortnight ago, at his sentence hearing, Keith Burke finally admitted his guilt. He was sentenced to seven-and-a-half years for the rape charges and concurrent terms of six-and-a half years and five years for the remaining charges. The final year was suspended.
'Sarah' said: "I was very angry, I thought I was fine but six-and-a-half years, seven-and-a-half years with one suspended, that's nothing and what he put us through."
Ronan Hynes - solicitor for 'Sarah' - has now called for the entire case to be investigated:
"My client and her family feel incredibly let down by a system which really was designed to protect them and serious questions need to be answered regarding both the placement and safeguarding of 'Sarah' while she was in care."
The full RTÉ Investigates report, Fostered and Failed, will be broadcast tonight on Prime Time, RTÉ1, 9.35pm.