The Taoiseach has said he deeply regrets the way Alison McCormack, who featured in an RTÉ Investigates report regarding her cancer misdiagnosis, was treated.
Ms McCormack was informed in 2013 that her cancer had been misdiagnosed by St James's Hospital, almost a full year after she re-presented at the hospital with cancer in her neck.
Responding to Sinn Féin's health spokesperson Louise O'Reilly in the Dáil, Leo Varadkar expressed regret over how Ms McCormack was treated by the health service, by St James's Hospital and members of his own profession.
"I want to offer her my sympathies and I want to thank her for her bravery in coming forward and making the case public so lessons can be learned and not repeated," he said.
He said it is a sad truth that so long as there is a health service run by people with the help of machines that there will be human error and machine error.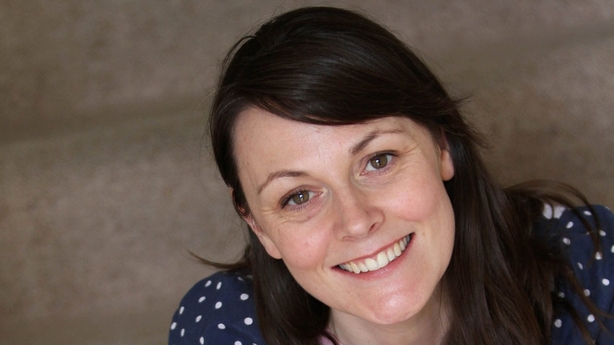 However, he said where those errors occur, hospitals identify and minimise errors and be honest.
The Taoiseach said there is a duty of candour to inform patients if an error has occurred.
Ms O'Reilly also raised the issue regarding a second woman who was misdiagnosed and questioned if that lady had been informed.
Mr Varadkar said he was not in a position to speak for St James's Hospital and it cannot provide private patient information to politicians.
He said if the second lady has not been informed, she should be.
Meanwhile, the Head of Services and Advocacy with the Irish Cancer Society has said a greater focus must be put on patient-centred care.
Speaking on RTÉ's Morning Ireland, Professor Donal Buggy said it was "truly shocking that the misdiagnosis in St James's Hospital only came about because of the perseverance of a brave, young mother" and the RTÉ Investigates report.
Prof Buggy said the hospital was aware of the misdiagnosis nine months before Ms McCormack was made aware.
He said the significance of a cancer diagnosis cannot be over stated.
Mr Buggy said it is no longer acceptable for professions or institutions to hold sway over the rights of the individual.
He said he wants to know if Ms McCormack was offered psychological supports and also how she was treated post misdiagnosis.
In addition, he said, it is known that there is another individual who was misdiagnosed and he said he wanted to know if that person had been informed.
Prof Buggy said he would also like to know why just 10% of the breast cancer cases, viewed by the pathologist at the centre of the case, were reviewed.
He pointed out the pathologist would also have reviewed a number of gynaecological and urological cases and he questioned why those cases were not also under review.