Ireland's district courts are chaotic places. Courtrooms are often packed and judges have long lists of defendants to get through. Last year each judge dealt with an average of almost 5,000 criminal offences and that's before he or she deals with other types of cases such as civil or regulatory.
View RTÉ-Investigates Law & Disorder
During the past six months, researchers from the RTÉ Investigations Unit sat through 100 court sittings across the country's 24 district court areas; where an average of 65 defendants were due to appear before the court on the day in question.
On three of those days over 150 defendants were due to appear in court at a single sitting, and on one day 185.
There are significant problems with the first tier of our criminal justice system.  And some of those problems begin before the cases even reach court.
Failure to Serve Summonses
Every year thousands of defendants escape justice because the authorities fail to serve the summons, an instruction to appear at court. Drink driver Damien Klasinski was one such case.
Damian Klasinski was caught drink-driving in the car park of a supermarket in Cork in February 2015. But the court summons that was issued to inform him of his court date was never served.
Two months after his drink driving case was struck out at Cork District Court, Damian Klasinski ran over Willie Crowley, a Kildare county councillor, leaving him on the road. The local politician later died of his injuries.
Family and friends of Willie Crowley were not informed Klasinski's drink driving case in Cork did not proceed. They only found out about it from RTÉ Investigates a few weeks ago.
Cllr. Morgan McCabe was a friend and colleague of Willie Crowley.
We need your consent to load this rte-player contentWe use rte-player to manage extra content that can set cookies on your device and collect data about your activity. Please review their details and accept them to load the content.Manage Preferences

The non-service of drink driving summonses is a nationwide issue, including in Cork City. In 2015, the year that Klasinski was detected in Cork one in three drink-driving summons in the city wasn't served compared to 18% nationwide 4% in Monaghan and 18% in Dublin.
A summons can be reissued and served, though this does not usually happen. It did happen in Damian Klasinski's case, but by then Willie Crowley was dead. Last February, 14 months after the hit-and-run he was disqualified from driving for four years and fined €300 for the offence committed in Cork. And for dangerous driving causing the death of Willie Crowley he was sentenced in May at Dublin's Circuit Criminal Court to four years imprisonment and disqualified from driving for 10 years.
The failure to serve a summons is one of the most significant failures of our justice system.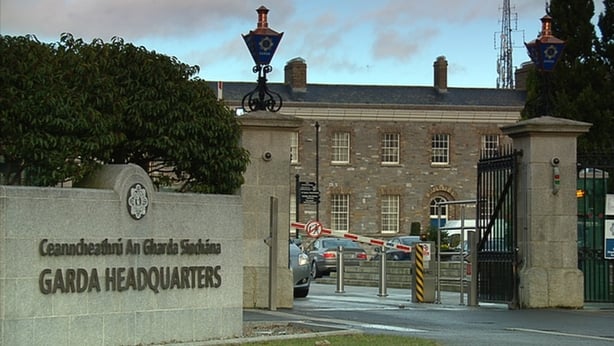 Figures provided by An Garda Síochána to RTÉ Investigates show that in 2015 43% of summonses for all crime were not served though this figure improved significantly to a still high 27% last year as Gardaí focused efforts on improving summons service.
An Garda Síochána told RTÉ in a statement that it "takes its role in the serving of summons very seriously" and that "it recognises that further improvement is required in this area."  The statement also said "There are a number of reasons summons are not served that are outside of our control" such as people who "are operating with multiple identities; people deliberating evading being served with a summons; people moving and not providing a forwarding address"
Convictions recorded in less than half of all cases.
Judges have discretion to apply the law as they see fit but there are significant county-by-county differences in the outcomes of prosecutions of drink driving offences.
Last year for example, in Westmeath 85% of such prosecutions were successful, in Longford it was 82% and Kildare 80%. But in Leitrim it was only 45%, Kilkenny 43% and in Waterford just 34%, according to court service figures provided to T.D Tommy Broughan.
In 2016 of the nearly 5000 drink driving offences before the District Court convictions were recorded in only 58% of cases, according to Courts Service figures.
Take into account nearly 972 cases where the summons was not served and the conviction rate for what should be a straightforward offence where intoxication has been measured scientifically falls to 48%.
So if you are stopped when driving over the limit you are more likely than not to escape conviction.
Legal Technicalities.
Provincial newspapers regularly carry reports of drink drivers escaping on what appear to be absurd legal technicalities, including failure by Gardaí to state in oral evidence that the location of an offence was a public place.
Earlier this year the Supreme Court heard an appeal by lawyers for Mihai Avadanei, a native of Romania. He was arrested with an alcohol reading alleged to be over twice the legal limit. He fought the case because he did not receive an Irish language copy of the readout from the machine which tests the level of alcohol on the breath.
Mr Avadanei does not understand Irish and even if he did the information on the Irish language printout from the breath test machine is the exact same as the English language printout, which he received.
A judge at a Dublin District Court referred the arguments of Mr Avadanei's legal team to the High Court. The High Court ruled that Mr Avadanei should have received printouts in Irish and English, in precise accordance with the law. The court of Appeals disagreed and the case was then heard by the Supreme Court which is due to release its finding soon.
An Garda Síochána told RTÉ Investigates that over 800 drink driving cases from 2014 and 2015 have been "adjourned, stuck out or dismissed" in relation to the Avadanei case – that's well over 5% of all drink driving cases prosecuted in those years. Regarding cases that were struck out An Garda Síochána said it will be seeking to have them "re-entered subject to the ruling of the Supreme Court.".
Use of Court Poorbox.
Another controversial issue is the use of the poorbox system which allows defendants to escape conviction by paying money into the court which is then disbursed by the courts service to charities.
A poorbox contribution allows the defendant not just to escape conviction but for offences where penalty points should apply it allows them to escape those penalty points.
Since 2010, however, for offences where driver penalty points should apply, it hasn't been provided for in law for judges to offer defendants the chance to pay money to the court poorbox and thereby avoid penalty points.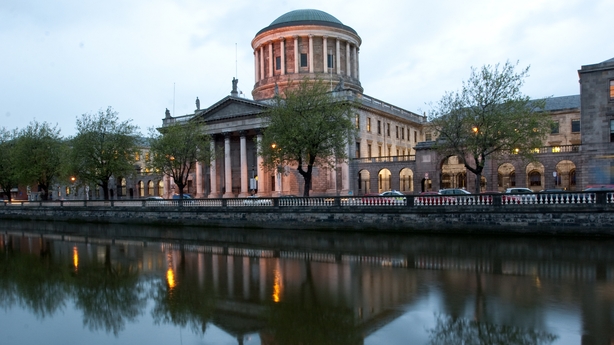 In fact in 2014 the High Court ruled "the District Court enjoys no jurisdiction to impose an informal sanction such as accepting a donation to the poor box, as this would amount to an indirect circumvention of the law".
But even after the high court ruling on the issue, 843 cases were dealt with by the poorbox in 2015.
The number fell to 258 in 2016 but stayed at roughly the same level (in terms of the monthly figure) with 223 in the first nine months of this year, as shown in figures provided to Tommy Broughan T.D in response to a parliamentary question.
Same Offence -  Different Outcome
Yet another issue is the differences in outcomes for the same offence from district to district. The Courts Service's annual report includes figures on the number of orders made nationwide by judges.
This is not the same as the number of offences because some offences may result in more than one order, for example a dangerous driver may be fined and disqualified, which is two orders.
The Courts Service provided a breakdown of orders made by judges, according to court district to RTÉ Investigates. So for the first time we can show statistically how your luck in court can depend not on the crime but on which part of Ireland you are prosecuted in.
Regarding assault cases for example, in Kildare 10% of all orders in assault cases were for strike out or dismissal. In Meath the figure was 64%. In County Cork's court district 18 (which includes Bandon, Bantry and Skibereen) 6% of orders in dangerous driving cases were for a strike out or dismissal while in the Leitrim/Sligo/South Donegal district the figure was 51%.
In Cork City 15% of all orders were to jail the offender in dangerous driving cases but in Kerry none of the 115 court orders for this crime was for imprisonment. In the districts of Wexford, County Limerick, Carlow-Kilkenny, Longford-Westmeath, Tipperary, Waterford City and Leitrim/Sligo/South Donegal, just 1% of over 3100 court orders in drugs cases were for jail.
In Cork City it was 11 times higher at 11%, as judges used their discretion to impose custodial penalties.
Bail & Repeat Offenders
For theft offences there can be a great disparity. In Louth 37% of court orders in theft cases were to jail the offender. In Waterford City it was just 6% and in Dublin 9%.
Shop owner, Sarfraz Hummayun says he detects between five and ten cases of shoplifting or attempted shoplifting every single day at his shop in Dublin, including offences by repeat offenders who are on bail.
We need your consent to load this rte-player contentWe use rte-player to manage extra content that can set cookies on your device and collect data about your activity. Please review their details and accept them to load the content.Manage Preferences
Bail can be granted at a Garda station or in court by a judge. Crime committed by people on bail is a very significant problem and criminals are often allowed to remain on bail even after they've been caught committing crime. 
According to the Central Statistics Office 307,465 crimes have been committed by people on bail in the 13 years to 2016, that's an average 2,000 per month, including those by Zigimantas Gridziuska who killed Shane O'Farrell in a hit-and-run accident in 2011.
A law was passed in June making it more difficult for people, especially repeat offenders to get bail.  But it remains the norm at the District Court.  
Adjournments
Courts Service figures provided to RTÉ show that in 2016 the average case required 2.5 court appearances. 
One case in Kilrush was adjourned 41 times before reaching a conclusion on the 42nd appearance. Other cases in Killarney with 39 adjournments, Dundalk 35 and Sligo 35 took up to five years before concluding in 2016. Many of those cases required the services of the free legal aid scheme which cost the taxpayer €53m in 2016.
RTÉ Investigates - Law and Disorder, will be broadcast on RTÉ One at 9.35 tonight