This morning's meeting of the Committee on Children and Youth Affairs lasted over 2 hours but it took just one line to best sum up the mood in the room.
"I hope after the outrage will come action"
The words came from Dr Geoffrey Shannon, the Government's Special Rapporteur on Child Protection, who appeared before the committee to discuss the recent release of his audit examining emergency removals of vulnerable children in Ireland, under Section 12 of the Childcare Act.
It's now some 4 weeks since the publication of Dr. Shannon's report which was extremely critical of what it described as "chronic systemic failures" in the child protection functions carried out by TUSLA, the Child and Family Agency. The report went on to call for "a complete cultural change" in the system as a whole.
Dr Shannon's appearance this morning followed that of several senior TUSLA officials who were before the same committee this day last week.
In a detailed statement to members, Dr Geoffrey Shannon spoke about how the measure of any democracy is how the needs of its most vulnerable citizens are met.
His comments were particularly timely – coming on a day when Minister for Children Katherine Zappone published an implementation plan for TUSLA on how it should address all recommendations identified in the Shannon report.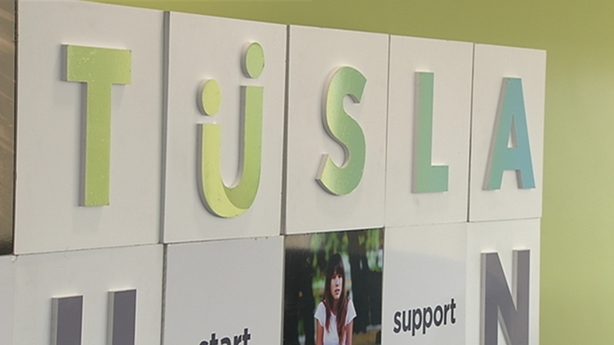 In a somewhat unusual move Geoffrey Shannon invited himself back before the committee in a year's time to update members on progress made with that plan, publicly stating such progress must take into account the limited lifespan of childhood.
On the point of inter-agency cooperation Dr Shannon was emphatic - stating that attempts to convey an impression that good communication exists among the higher echelons of TUSLA and An Garda Síochána bore out "no reality" on the ground.
He urged all concerned parties to learn from the "shattered lives" detailed in the 91 case studies included in his report, presenting a possible solution in the form of co-location.
"It is essential that children do not slip through the net, we must pull them back from the brink... no one agency has an exclusive reserve on child protection," he said.
Dr Shannon hit hard at the rollout of an emergency out-of-hours service established by TUSLA in November 2015, saying he does not believe the service is "fit for purpose". He further criticised the fact that children in some counties receive a lesser service simply because of where they live, while adding he found it "deeply troubling" that other children with emotional and behavioural problems often do not have access to an out of hours service, when they perhaps are the children most in need of help.
"Every child should have the right to reach his/her potential... children are our greatest national resource and we must get the system right for every child and every family," he said.
Responding to questions from deputies, Geoffrey Shannon confirmed that An Garda Síochána has committed to implementing all of the report's recommendations without delay but he called for a roadmap to clarify how exactly that will happen and when. Reiterating a point previously made at the launch of his report, Dr Shannon talked about the prevalence of alcohol abuse everywhere he turned during his research and the "profound impact" that has on vulnerable children.
"I still have memories of tracking some of these children on PULSE, it beggars belief how these children were treated...This is a national crisis that needs an urgent Government response but it also demands a societal response," he said, calling on TUSLA to confirm if it views consistent alcohol abuse as a serious risk indicator.
"I would not be doing the State a service to sugar coat these issues. These are issues which strike at the heart of child protection – we need meaningful implementation, this can't just be a matter of box ticking, that's not good enough. We need agencies to move out of their silos and work together," Dr Shannon added.
Pressed by Senator Joan Freeman if he was confident his report would receive timely attention, Geoffrey Shannon said: "I'm hoping we can deliver on this but confidence requires a timeline. I'm reassured that Minister Zappone has moved very quickly with an implementation plan but I will have absolute confidence when there is significant progress – action speaks louder than words."
The meeting ended with Dr Shannon being questioned on the story of 'Mark' – the case featured in a recent RTÉ Investigates programme, Chaos in Care concerning a young boy left in a foster placement by TUSLA despite the existence of "credible" allegations of sexual abuse, allegedly concerning another and older foster child.
https://www.rte.ie/news/investigations-unit/2017/0623/885064-tusla-controversy-the-case-of-mark/
The matter had also been discussed by TUSLA officials during their appearance at the committee last week – TUSLA CEO Fred McBride saying media coverage of these kinds of cases was "extremely simplistic".
"Removing a child from home or a foster placement can inevitably cause significant trauma and loss. Therefore, the need to protect children needs to be carefully balanced with the loss they may experience by removal.
"There was a particular case where two foster children were in the same placement, one allegedly harming the other. It is not a reasonable proposition at all to protect one child by damaging another. We have a responsibility to both children and their needs and best interests need to be balanced. There are extremely complex and difficult judgment calls around these kinds of issues," said Mr McBride.
Today a number of deputies returned to the case – Sinn Féin's Donnchadh Ó Laoghaire saying it had "mystified" him.
Responding, Dr Geoffrey Shannon said while he supported TUSLA's programme for reform, the agency now had to work on building public confidence.
"The public needs to have confidence in decisions made and why it is acceptable to leave a child in the kind of circumstances you describe. It is not sufficient to say those decisions are complex or challenging – it needs to be explained in lay man's language. If the public don't feel the right decisions have been taken, it undermines public confidence," he said.