The case of Eoghan Dunne first came to public attention in an RTÉ Investigation in 2015.
The apology is included in a report arising from a review of his care which was shared with the Dunne family in recent weeks.
In August 2012, 11-month-old Eoghan Dunne was referred to Portiuncula hospital with a fever.
Over a 12-hour period there was a progressive deterioration in his condition.
However, Baby Eoghan had developed sepsis, suffered cardio-respitory arrest and multi-organ failure resulting in severe brain damage and he will require 24-hour care for the rest of his life.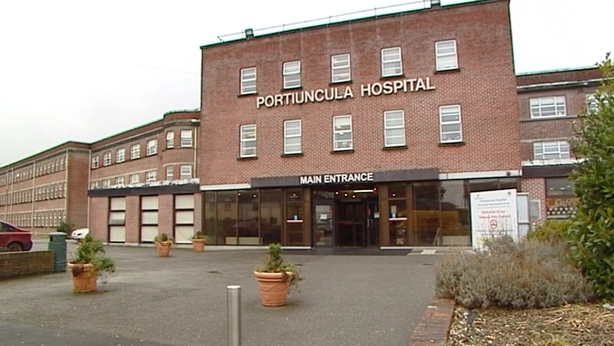 Baby Eoghan's injuries were the subject of an internal hospital review but his parents were totally unaware of the review until five months after its completion when in February 2015 it arrived without warning to their home by registered post.
The Dunne family subsequently fought for a full and independent investigation of their case. However, correspondence seen by RTÉ Investigates reveals the HSE's Saolta hospital group initially refused to comply with their request, saying "a comprehensive review" had already been carried out.
In a letter to the family in March 2015 a senior Saolta official said: "Whilst I appreciate that Eoghan's outcome was a serious incident, it was a single incident and in my view it is not one which identifies a risk which would require escalation to an external review pursuant to the HSE Risk and Incidental Escalation Procedure."
Following further correspondence from the Dunne family, the Saolta Group conceded, writing to the family again in May 2015 to say it had "... agreed to commission an external review of the care provided to Eoghan".
Over three years after Saolta agreed to an external review, the Dunne family has finally been provided with the findings of that review.
It identifies a number of significant failings, including a failure to recognise sepsis and a failure to escalate Eoghan's care to a more senior decision maker.
The review also finds that there was "little consistency" in record keeping in Eoghan's case and a number of documents from Eoghan's file cannot be located, including medication sheets and theatre notes.
Aoife Hegarty reports on Baby Eoghan's case.
We need your consent to load this rte-player contentWe use rte-player to manage extra content that can set cookies on your device and collect data about your activity. Please review their details and accept them to load the content.Manage Preferences
The HSE/ Saolta review makes a total of 14 recommendations - all of which Saolta say have either been implemented or are in the process of implementation.
The recommendations include the need to develop a pathway to inform a consultant paediatrician of a deteriorating or critically ill patient, the need for ongoing sepsis education and a recommendation that it is preferable to have permanent consultants in post.
It also makes reference to the need to adhere to HSE standards for the completion of system analysis reviews and ensure local training in same.
The initial review of Eoghan's care - which his parents were not involved in - was carried out despite no training in the systems analysis method having taken place at Portiuncula Hospital and it was completed on the basis of statements and interviews with some staff, while some others only became aware of the review when RTÉ Investigates broadcast its report in February 2015.
The review also includes an unreserved and full apology to the Dunne family for the failures in care that resulted in Eoghan's significant needs.