Dancing with the Stars' Fr Ray Kelly spoke on Claire Byrne Live about the threatening letters that brought him to tears.
The Meath priest who is through to the next round of Dancing with the Stars has been a firm favourite with fans since the beginning but the singing priest almost quit the show over a threatening phone call, hateful letters and cards he received.
"It did upset me, it seems to be happening more and more in our society. It is common for people to lift the phone or go on social media and slate people, ridicule people and put people down no matter what they try to do in life."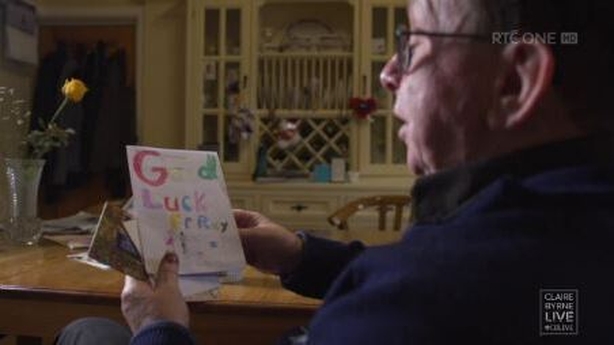 "I've cried about it, about these things - I feel I didn't deserve them," he said. "I think once I began to talk about it and share that I was feeling so down about it, it began to lift and I realised I'm not giving into this."
Watch the full interview here: