It has been a tumultuous five months at the national broadcaster since it admitted in mid-June that it had paid top presenter Ryan Tubridy €345,000 more than it had declared to the public and Oireachtas over several years.
The revelations caused shock among staff at the organisation, as well as the Government and large swathes of the audience.
The circumstances surrounding the payments (and indeed a lot of other issues that came out in the wash) have subsequently been examined in forensic levels of detail at multiple Oireachtas committee hearings.
Several senior executives have left the organisation as a consequence of what has emerged.
While Ryan Tubridy, who was swiftly taken off air as the saga began to play out, has not been brought back.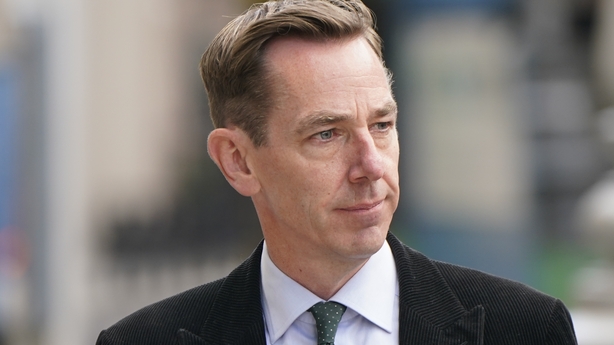 The controversy has also amplified an already existing funding crisis for an organisation that has for many years claimed it is underfunded and pleaded for meaningful reform of the licence fee system upon which it relies.
Public trust in the organisation has been severely damaged, prompting calls for significant reform.
Today, Director General Kevin Bakhurst is unveiling an outline of what that overhaul will involve and what the reshaped organisation that emerges from the other end of it might look like.
The strategic vision - A New Direction for RTÉ - is an outline, a framework for the future of the organisation that will now go out to consultation with the Government, staff, independent producers, regulators, service providers, the public and more.
That feedback will then inform the production of RTÉ's Statement of Strategy for 2024-2028, which will be published in the New Year.
The document is expected to include a plan to slash the workforce by up to 400 people at a cost of €40m, as well as further cuts to spending amounting to €10m, the cutting of some services and more production from the regions.
The radical set of proposals is likely to be greeted with very mixed views by stakeholders, in particular prompting concern among staff.
But while today's publication is an important milestone on the road to rebuilding the organisation, confidence in it and in securing funding to stabilise RTÉ, it also arrives as work continues on a range of other probes that will also shape opinions and actions into the future.
Among those is the investigation currently continuing into Toy Show the Musical - the RTÉ conceptualised and delivered stage production which ended up costing the station €2.2m.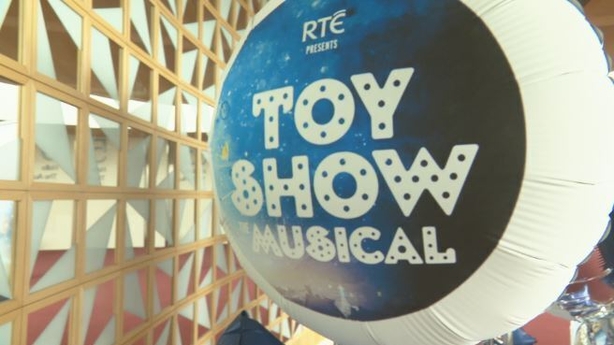 Documents released to the Oireachtas showed that the expectation had been that it would make over €3.2m, but ticket sales ended up totalling just €450,961.
Its own internal projections were that the show would break even at 70% capacity across the run, but in the end, it only delivered 41%.
The poor demand at the box office was exacerbated by a number of last-minute cancellations of performances, due to illness.
All told, the musical cost RTÉ €2.7m, resulting in a loss of €2.2m being realised.
In July, Minister for Media Catherine Martin said consultants Grant Thornton had been asked by the RTÉ Board to probe the venture - a process which is ongoing, but is expected to reach a conclusion in the coming weeks.
In parallel, another external review is also continuing into RTÉ's voluntary exit schemes in 2017 and 2021.
It was also commissioned in July, this time by the then newly appointed Kevin Bakhurst, amid calls for an investigation into the voluntary exit package granted to the organisation's former chief financial officer Breda O'Keeffe.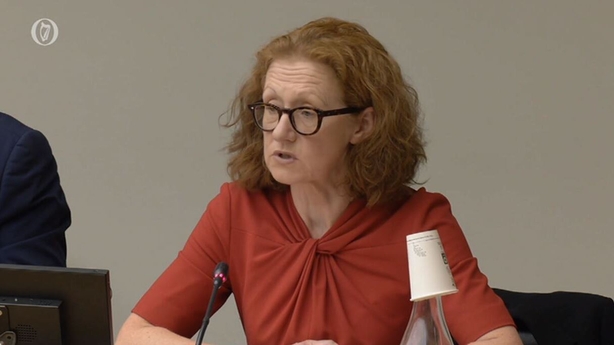 She told politicians at the Oireachtas Committee on Media in July that she had availed of a package when she left RTÉ in March 2020 and was replaced by Richard Collins.
The review is analysing the context in which the 2017 and 2021 schemes began and operated, as well as whether the terms of each scheme were complied with in each individual case.
It will also look into whether any cost savings were generated for RTÉ as a result of staff leaving via the schemes.
Additionally, the review will probe whether a consistent approach was taken towards those who had applied to avail of the scheme but received no offer of an exit package, and the overall "end to end" process that RTÉ followed in administering the scheme.
The investigation, which is being conducted by legal firm McCann FitzGerald, will also look at whether tax exempt statutory redundancy payments were appropriately paid to those who accepted voluntary exit offers under each scheme.
Also separately digging through historical documentation in RTÉ's administration building are forensic accountants from Mazars.
They were appointed in July, again by the minister, to investigate the now infamous "barter account" and any other off balance sheet entities.
Barter accounts are widely used in the advertising and media sectors to allow advertising or other services to be exchanged for goods or services.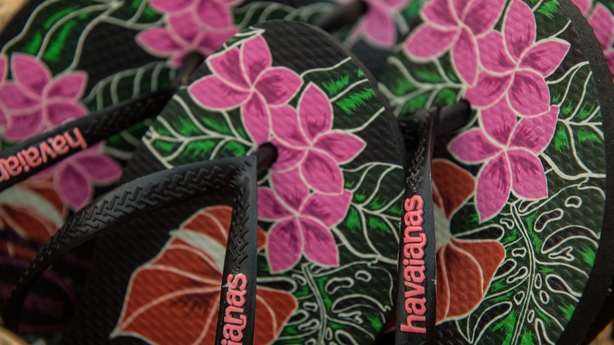 The RTÉ barter account came to public attention as a vehicle that had been used to pay Ryan Tubridy €150,000 more than his stated salary.
It subsequently emerged the public service broadcaster had also used barter accounts to pay hundreds of thousands of euros on hospitality and entertainment, including €4,956 on flip-flops and more than €2,000 on balloons.
In late August, Mazars provided the minister with an interim report which identified "alarming gaps" in internal policies, procedures and controls and found the company did not appear to have a "formally approved policy or procedure in place" around the vehicle.
A final report from the accountants on the wider picture, if there is one, is expected soon too.
Alongside those probes, two Government appointed advisory committees are conducting a further two separate but parallel reviews of aspects of the running of RTÉ.
The first is looking at governance and culture in the organisation.
Its terms of reference include identifying any failures or weaknesses in corporate governance or organisational culture that may have contributed to the earlier findings from Grant Thornton around the understating of pay.
That exercise is being overseen by UCD Professor Niamh Brennan, as well as Dr Margaret Cullen, a governance advisor to the Institute of Directors in Ireland and chartered accountant, Stephen Smith.
The other review is of contractor fees, human resources and other matters.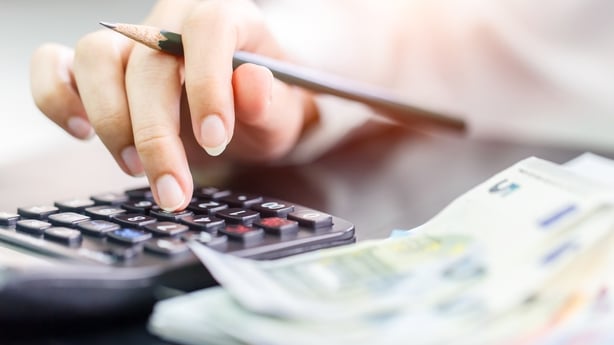 This includes the engagement of contractors including those on short-term employment contracts, as well as the wider HR practices of the organisation.
That panel is being chaired by HR consultant Brendan McGinty and also includes former trade union leader Patricia King, and former Director General of the Workplace Relations Commission, Liam Kelly.
Both reviews are ongoing and have included consultation processes with staff.
Separately again, Bob Semple, an accountant, auditor and management consultant, has been advising the Interim Leadership Team in recent months on corporate governance best practice.
While elsewhere in the company, a process is ongoing to develop a register of interests for staff, to bring fresh transparency to their external activities.
Coupled with today's strategic vision, it all amounts to a massive agenda of reform for the national broadcaster, as it scrambles to define its future, rejuvenate shattered confidence and perhaps most urgently of all, secure its financial stability.
RTÉ is facing an estimated shortfall in revenue of €61m this year arising from the fall off in licence fee payments because of the payments scandal.
NewERA, the State body that advises the Government on the operations of commercial semi-State companies, has recommended to Minister Martin that the station should get €40m in further interim funding to make up for some of the shortfall.
However, that money is conditional on the Government supporting the plan being put forward by the organisation today.
It is also seeking a Government decision on a future funding plan for public service media, amid continuing concerns that the licence-fee system is not fit for purpose in the modern digital media age.
Clearly, with so many probes and reviews currently under way in RTÉ, there is a strong likelihood that there will be further negative news to emerge.
But for the Interim Leadership Team, the wider staff group, Government and other concerned stakeholders, there is at least a crumb of comfort in the fact that RTÉ's focus is shifting gradually to its future rather than its past – whatever that future might hold.