There are numerous metrics by which property price movements are measured in Ireland.
It can be difficult, as a result, to get an accurate picture of what is actually going on in the market.
The official figures from the Central Statistics Office are based on transactions - which can take several months to complete - so naturally there is a bit of a lag in the figures.
They are presented on a monthly basis and an annual basis, each of which can tell a very different story.
Then there are the monitors form the various property agents and the 'asking price' measures which are compiled by the main listings websites, daft.ie and myhome.ie.
They are based on the prices that vendors are seeking for their properties.
Sometimes, they can be remarkably close to the prices that end up being achieved and, as such, they can act as a fairly accurate 'leading indicator'.
On other occasions, they can reflect something akin to wishful thinking on behalf of vendors trying to shift a property in a softening market.
At the moment, the market is in a state of considerable flux with the official price marker continuing to rise at an annual level, albeit at a slower rate than before, and there are parts of the country where prices are now falling.
However, month-on-month prices are on the rise again in all parts of the country.
What is happening with property prices in Ireland and where are they likely to go in the months ahead?
The up-to-date picture
The most recent figures from the Central Statistics Office published last week relate to July.
They showed prices nationally rising at an annual rate of 1.5% in the month.
That was the lowest level of price growth recorded in around three years.
Prices in Dublin were down by 1.4% in the same period, representing the sharpest rate of price decrease in the capital since November 2020 when the pandemic plunged the property market into an uncertain environment.
It was also the ninth successive month in which prices in the capital fell.
In the rest of the country, prices were up by 3.8% on an annual basis.
While pointing to modest movements in either direction, depending on the region of the country, it belies some important milestones in the market.
According to a set of figures from the Real Estate Alliance (REA) this week, the average selling price of a three-bedroom semidetached house has exceeded €300,000 for the first time since the Celtic Tiger peak in mid-2007.
The average price in Dublin, it concluded, reached €504,167 in recent months.
Those hoping to make a foray into the market in the near future will be hoping that a return to peak prices will herald a further softening in the market and perhaps even a correction.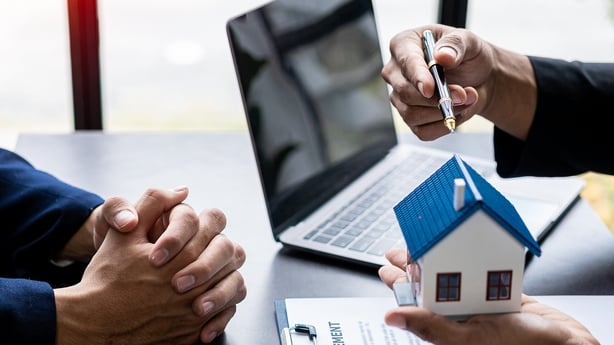 Rate hikes versus supply
At this juncture, that looks unlikely.
While major property markets including the UK, Canada and Nordic countries are on course to record price falls this year, in Ireland it looks like it might be a flat year for property prices at the very worst.
What is playing out at the moment is a tug of war between interest rates and inflation on one side versus an ongoing supply shortfall on the other.
"The supply-demand imbalance is getting worse, and it got progressively worse through the pandemic," Conall MacCoille, Chief Economist at Davy and author of the property price reports from myhome.ie explained.
"That's why we're not going to see prices fall 6-8%, the way they could in the UK."
He said the property market here was playing out as a 'year of two halves'. He pointed to a softening in prices on a monthly basis in the first six months followed by a muted bounce back in July and August, even in Dublin where prices had been falling for several successive months.
"The median property price was going for 5-6% above asking last summer. That fell to around 1% in the Winter when the market had cooled but it has picked up again to 2-3% in the last couple of months," Conall MacCoille explained.
"People are still bidding over the asking price."
That supply shortage is evident in the latest report from daft.ie this week. It recorded a 20% drop in the availability of properties between September last year and the same month this year.
Just 12,200 homes were on the market on the first day of the month compared to an average of 24,200 in 2019.
At the other end of the scale, it appears that interest rate hikes are not currently having a major impact on the market, although those increases haven't washed through to the full extent yet.
Pat Davitt, Chief Executive of the Institute of Professional Auctioneers & Valuers, said the rate effect was indeed muted, largely because those on average wages - who would have been the typical buyer traditionally - had already been locked out of the market.
"With the exception of the Help-to-Buy and the first Home scheme such prospective buyers have found themselves chasing an ever-shifting target, from over-zealous mortgage rules initially and now high interest rates and diminishing lending competition," he explained.
Buoyant approval rates
However, banks are continuing to approve mortgages at a steady pace, especially at the first-time buyer end of the market - assisted by the previously mentioned schemes and the decision by the Central Bank to raise the borrowing limit for new buyers to four times income.
There was a fall in overall approval numbers in the latest figures from the Banking and Payments Federation this week but that was mainly accounted for by a collapse in the volume of households switching mortgage providers to lock in fixed rates in advance of interest rates rising in the latter part of 2022.
Financial adviser, Karl Deeter, founder of onlineapplication.com and a mortgage broker, cautioned that supports were keeping the market alive at the first-time buyer end of the spectrum.
"What's keeping first time buyers in the market is government schemes that are helping them bridge the affordability gap," he explained.
He said his experience was that there had been a softening in the market overall with applications for mortgages down slightly of late.
He attributed that to higher interest rates which, he pointed out, they were designed to do.
He warned against heeding stories of excessive demand in the market.
"How can prices be falling - or not growing as strongly - when at the same time you supposedly have all of this demand. They are incompatible," he said.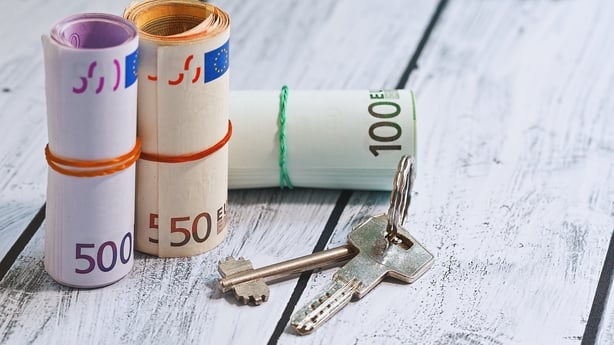 Government supports
What is clear is that we have a growing population who are going to need to be housed either in properties that people buy themselves or in rental accommodation.
That's the dilemma facing the government as it designs a budget, with demands coming from a host of sectors and interest groups looking for different things.
On the one hand, there are calls on the government to do what it can to stimulate the supply of housing for owner occupiers as well as for the rental market.
Then there are the demands to do something to stem the apparent flow of landlords from the market.
Karl Deeter said he believed moves to attract landlords into the market or to entice them to stay would serve little purpose.
He pointed out that many landlords who had departed the market of late were going to sell anyway, propelled by higher prices and the natural end of an investment term of about two decades.
"A lot of landlords who are staying have already seen out the worst of it and they're staying one way or the other so why would we reward them? There's a moral question there," he said.
'Meaningful' measures
Rachel McGovern, Director of Financial Services at Brokers Ireland said 'piecemeal' measures in the budget would not cut it, especially in the context of rapidly changing demographics in a country where over two thirds of those aged between 25 and 29 are still living at home.
"The extension of schemes like the Help-to-Buy and First Home shared equity scheme to second hand homes, while welcome, would not be at all sufficient," she said.
"We need unprecedented measures to build more homes, more quickly and at more affordable prices."
Pat Davitt echoed those sentiments, calling for 'meaningful and impactful' budgetary measures.
"The Taoiseach acknowledged earlier this year that 250,000 new homes are needed. We need a whole suite of new measures to achieve that level of building along with tackling the major impediments, and indeed the massive tax take on new homes," he said.
Karl Deeter said the one thing the government could do to assist the property and housing market was to give it some stability.
"If you want to give assurance to the market, you don't keep tinkering with it. That's all a bad precedent for an industry that craves some form of stability," he said.
"There's a deep-rooted psychosis in Irish housing policy. The only thing a policy maker can do is throw money at it. They have to be steady and hold the line. Give reassurance," he said.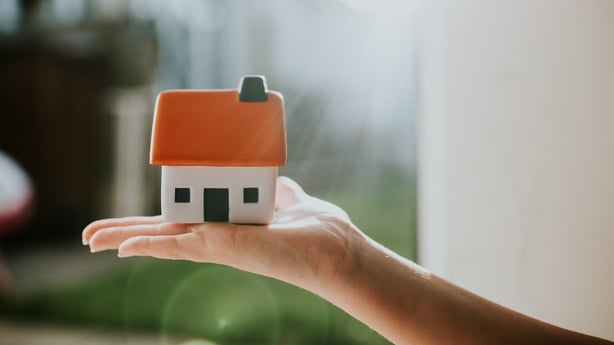 Mortgage interest relief
Much of the focus in the budget will fall on this one measure - the possible reintroduction of mortgage interest relief and how it could be administered.
On the one hand, those who have been most severely impacted by rate rises are those on tracker mortgages, as they bear the full brunt of each of the increases.
However, that same cohort of borrowers arguably had it good for many years when interest rates were at rock bottom.
Most proponents of mortgage interest relief argue that it needs to be 'temporary and targetted'.
However, both objectives have inherent problems. Attempts to make it targetted will inevitably give rise to hard cases that exist just outside of the boundaries of entitlement.
And temporary measures are always difficult to reverse with numerous arguments inevitably being put forward as to why the measure should be retained.
Supply, supply, supply
Availability of housing is where the focus will ultimately lie.
The Banking & Payments Federation recently estimated that in excess of 30,000 housing units could now be completed this year - an increase of around 3,000 on previous estimates.
However, that is still short of the official estimates which target the completion of more than 35,000 units a year, at least out to 2030, in order to keep pace with demand.
Accounting for recent and projected population growth, as well as demand for rental properties, some commentators estimate that the demand could be closer to 50,000 units a year or more.
On the supply of homes on the second-hand market, estate agent Sherry FitzGerald recently calculated that there were just 13,750 properties listed on the market in July - a record low.
More people chasing fewer homes will inevitably drive prices higher.
While supports are helping to keep activity levels buoyant at the first-time buyer end of the market, lenders will likely continue to pass rate rises on to borrowers.
The tug of war between affordability and supply will continue to play out.
Where property prices go in the medium term is a matter of speculation, but right now the omens are suggesting that - after a bit of a hiatus - price rises are taking off again in all parts of the country.