The Central Statistics Office tells us that consumer prices have risen by 6.3% over the past year – still a very high rate of inflation, albeit better than what we'd seen earlier in the year.
But prices have been rising for more than two years now – and when you compare the August 2021 data with last month, you see an overall price increase of 15.6%.
And certain products have seen even more dramatic price jumps than that; like some kinds of fish.
What's happened to fish prices?
We need your consent to load this rte-player contentWe use rte-player to manage extra content that can set cookies on your device and collect data about your activity. Please review their details and accept them to load the content.Manage Preferences
According to the CSO, the catch-all category of 'fish' shows a 12.6% increase in the past two years. That's a lot, though it is less than the overall inflation average.
But within that fresh and chilled fish prices are 14% higher over the two years.
In some cases, where the fish would already come at a bit of a premium, that could represent a significant real-terms increase in cost.
Elsewhere, dried, smoked or salted fish or seafood now costs 16.4% more than it did in August of 2021.
So that's above the overall average.
Meanwhile frozen fish prices are nearly 28% higher than they were two years ago – which is a huge jump. That's a lot more than the kind of change we've seen in most other protein prices.
Poultry is close at a near 24% increase; but others like beef, pork and lamb have seen increases closer to the mid-teens.
Why has fish seen such a sharp increase?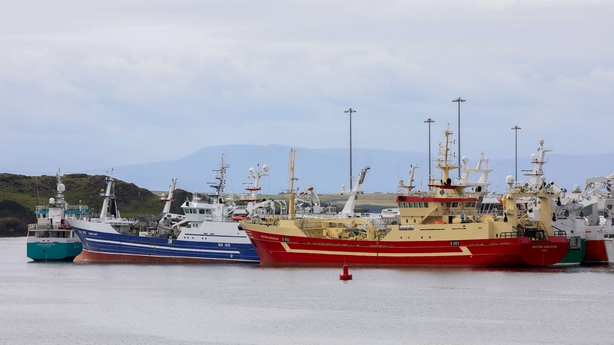 Well fishing is one of - if not the - most energy intensive ways of getting food in the world.
If you think about a fishing boat – its energy costs start the second it leaves the harbour, possibly a long time before it's even harvested a single thing that could generate revenue.
It may have to travel a long distance to get to its location – which burns a lot of fuel. It may also have to spend a lot of time waiting out at sea, where it's using energy.
Then it has to haul the catch in and transport it back to shore; during which time it might also need to use energy to keep the catch at the right temperature.
So that's a lot of energy expended, before you even get to any processing and packaging that might need to be done to get it shop or restaurant-ready… and of course there's then further transportation to food service or retail.
And storage is energy intensive too. We can see frozen fish has seen by far the biggest price increases – in large part because of the extra energy required to store it at low temperatures.
So fish is far more exposed to energy prices than any other type of farming or production.
And crucially fishing is an industry that, by its nature, is tightly linked to fossil fuels.
Other types of businesses might be able to find more efficient practices, or vehicles, or ways of reducing their dependence on oil and gas - but fishing can't do that.
So when the price of fuel for boats goes up, there's really nowhere to hide.
In its latest Business of Seafood report, Bord Iaschaigh Mhara points out that the average price of a barrel of oil rose by 42% last year when compared to 2021.
And that translates to the big jump in fish prices that we're seeing here.
So this all comes down to energy?
It's definitely a central factor – but that has all sorts of knock-on effects too.
For example, many fishing fleets across Europe stayed in port last year, because the price of fuel meant that going out to fish would have cost more than they would have generated from their catch.
And when you have a decline in supply, that tends to lead to an increase in the cost of what's left in the market.
And of course Ireland is not just a producer of seafood – we're also an importer.
That means that we're buying from other producers who are facing the same energy price pressures in their country – but then you also have to add in the supply chain costs of getting those products to our shores.
And the cost of logistics has been inflated since all of those supply chain log-jams popped up during covid lockdowns. Nowadays a lot of the higher cost of transporting goods is based on the energy required to do that over long distances.
Has Brexit been a factor too?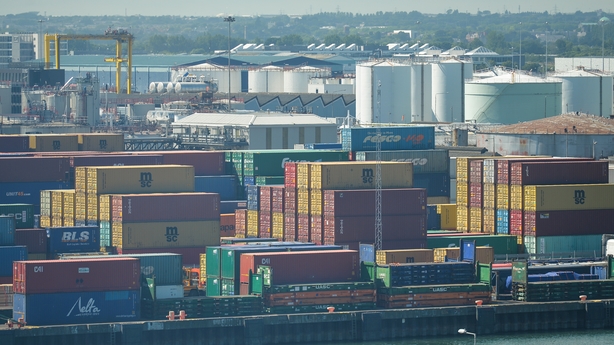 It has.
We were once a major importer of British seafood – at one stage around two thirds of our imports came from there.
But today Britain accounts for around one third of our seafood imports – because it's become so costly and cumbersome to buy from there.
Instead imports from other EU countries have gone up - but we're not buying from them because they've suddenly become cheaper, it's just that Britain has priced itself out of the market in many ways.
And so our imports were getting more expensive to begin with.
And aside from the cost of the goods themselves, getting them here has gotten more expensive too – even before you factor in higher energy prices.
During Brexit negotiations we heard a lot about the UK land bridge – and how so many of our imports and exports used to travel through Wales and England on their way to or from mainland Europe.
Since Brexit many goods instead travel direct from France or the Netherlands.
Again, it's not that those routes have become so much cheaper, it's just that they've, by default, become more cost-effective than the now more expensive British alternative.
And that all means that the price we pay goes up.
What other factors are at play?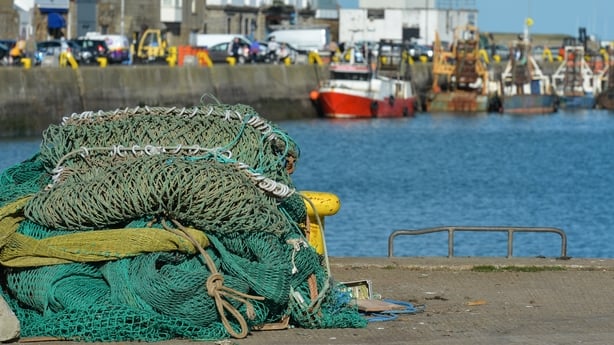 Labour shortages have been a problem for the fishing industry too. It's been proving very difficult to find enough people to crew the boats that are going out to sea.
That's not just a problem in Ireland – it's been a problem in the UK and other countries too.
But the fact that employment levels are so high here, and there are so many other options for workers at the moment, makes it that a much harder sell.
Again, that will impact supply – and it may mean they have to pay more to entice workers in, which is an added cost of production.
There's also been a change in Ireland's fishing quota post-Brexit, which saw Ireland – and others in the EU – lose some of their quotas as part of the Brexit deal.
And that's obviously put fishers and producers here under more pressure and made us more reliant on imports in certain areas.
So when we put all of that together, what has it done to demand for fish?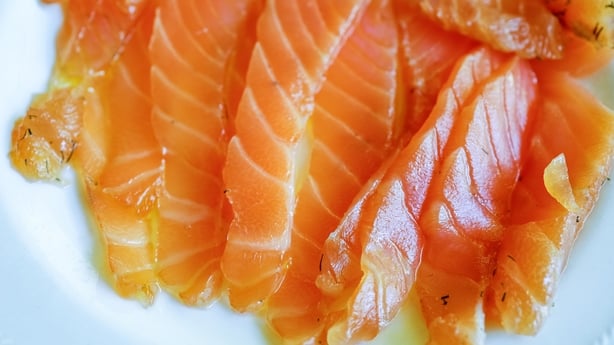 People have felt the impact of higher fish prices and they've responded with their wallets.
Unsurprisingly, we've been buying a lot less fish in the past year or so than was the case in 2021, or before.
The Bord Iaschaigh Mhara report says that the volume of seafood produced here last year was down 15% on 2021.
The value of that was up 13% – but that's because, per kilo, it was a lot more expensive.
That, understandably, led to a 13% fall in the amount of Irish seafood that was getting exported – though, again, on paper the value of those exports was higher.
Interestingly, though, the data suggests that Irish consumers weren't replacing Irish produce with cheaper stuff from overseas – because our imports were also down.
The volume of imports fell by 12% last year compared to 2021, according to BIM.
So, our own production is down, and our imports are down, which means that we're simply buying a lot less fish than we were before.
Have the higher prices had any other impact on our habits?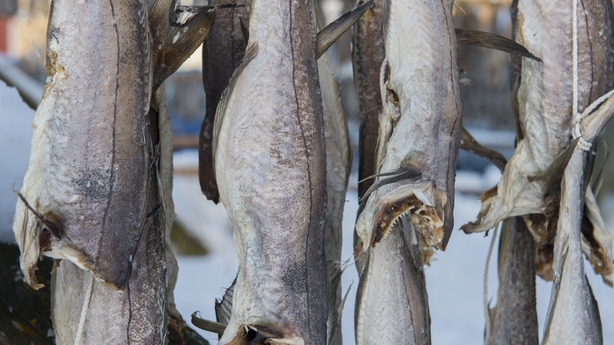 Yes, it has.
Not only have people reduced the amount of fish they're buying overall, they're also changing the kinds of fish that is going into their shopping baskets.
According to Bord Iaschaigh Mhara, the value of salmon sales at retail was down 3% last year. That's a decline in value – so factoring in the increase in price, it would represent an even bigger fall in volumes.
It should be said, though, that salmon is still by far the biggest seller in Ireland
It had retail sales worth €119m last year, which is nearly 40% of the value of all seafood sales in Ireland.
Prawn sales were down 8% last year, while the value of crab sales was down 32% last year – although that's a relatively small seller in Ireland.
At the same time people are looking for cheaper types of fish to swap into their shopping basket.
As a result the value of cod sales are 5% higher; haddock sales are up 13%, and whiting sales are 10% higher… though, like crab, that's from a relatively low base too.