As we approach this year's Ploughing Championships, the motto of World Ploughing, inscribed in Latin on a permanent stone plinth in Ratheniska in Co Laois comes to mind.
Pax arva colat - let peace cultivate the ground. It is a high-minded and idealistic aim few could disagree with.
In the agri sector this year however, Pax Animi (peace of mind) is what is needed, and that peace of mind is in short supply.
Challenges abound in every sector ranging from the economic and environmental, to weather unpredictability and lack of labour.
Add to the list payment delays and land prices and it's a potent mix.
This year farmers have faced high costs, falling output prices, substantial red tape, social pressure to change and vigorous conditionality attached to EU and national grant aid.
It's all so different from 2022.
Last year saw input prices soar but output prices in the main sectors rose steeply too.
By year end, the average dairy farm income hit €151,000 up 53%, the average tillage income was €77,000 up 32%. Other sectors also saw improvements but from a much lower base.
Overall average farm income in 2022 rose 32% to €45,800. Scroll forward to 2023 and the figures so far tell a very different story.
The mid-year report from Teagasc on the outlook tells the story. Dairy and tillage farm income is expected to fall sharply in 2023, while modest increases may be seen in the cattle and sheep sectors.
Trevor Donnellan, head of Economics and Farm Surveys with Teagasc said that on the dry stock side, cattle and sheep are not seeing too much change in income level, but there is huge change in dairy and tillage income, dropping back around 50% compared to 2022.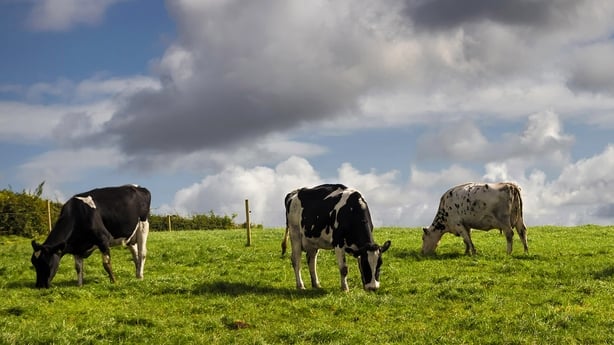 "Milk prices to farmers hit an average high of 59c per litre last year but base prices have now been slashed to the mid thirties, creating problems for most dairy farmers and especially those with high production costs.
"There is a lot of concern for high cost producers, who are now under most pressure, with their milk price close to the cost of production," Mr Donnellan said.
Weather conditions were also difficult this year, with very hot and very wet periods, but not when they were needed.
The spring was wet, affecting planting and putting cattle out to grass. Late May brought a hot and dry period, while July was the wettest on record.
Pat Cleary, a tillage farmer in Co Laois said there was a wet spring, then a dry period at the end of May which probably did a lot of harm (to crops).
"Then the weather broke on June 16th and that was when you needed good weather and sunshine," he said.
"Then came July, the wettest month I remember."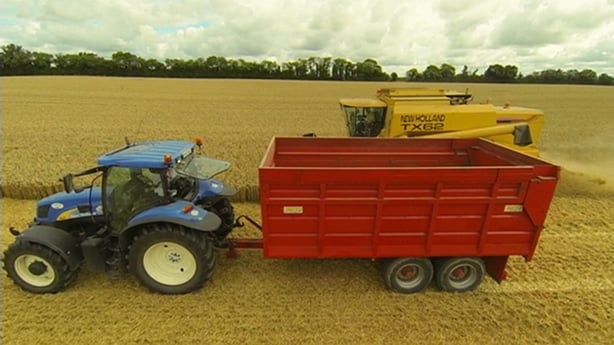 Mr Cleary said winter wheat and barley suffered and straw volumes were also back, but the year was generally good for oilseed rape and beans.
He also pointed out that the recent week of very fine weather helped farmers a lot.
Returning to the Latin theme, the word agriculture is derived from Latin; 'ager' meaning field and 'cultura' meaning cultivation.
An ancient but simple description of what farming has always been about.
In the Ireland of 2023, just days away from the National Ploughing Championships, "simple" is not the word to describe food production however, and many farmers find themselves wondering about the future.
Quo vadis agricola? Farmer where are you going?