AIB and EBS have increased their interest rates on a number of deposit accounts to 2%.
The 2% rate will apply to its regular online saver, its AIB Junior and Student saver and the EBS Family saver accounts.
But it will only apply to the first €1,000 per month for 12 months.
After this period, a rate of 0.1% will apply.
Meanwhile, the rate on AIB's one-year fixed term offering for personal and business customers with deposit balances over €15,000 will increase to 1.5%, an increase of 1% on the previous rate.
The rate changes come into effect from today.
Irish banks have been criticised for the slow pace at which they are passing on the interest rate increases that the ECB has introduced since last July.
At its recent annual general meeting, AIB came under questioning from shareholders about why it had not passed on the full benefit of the rate increases to its depositors.
Today's move is likely to put pressure on other lenders to raise their rates for savers.
In a statement, AIB Managing Director of Retail Banking Jim O'Keeffe said the bank is delighted to announce significant increases on the returns it is offering to both AIB and EBS savers, "including an Irish bank market leading 2% for regular savers".
"We are pleased to make both our Savings and Fixed Term offerings readily accessible via the AIB Mobile App for the first time.
"Customers can also avail of the new increased saver rates through our AIB and EBS branch network," he added.
Mr O'Keeffe said the bank will continue to keep its deposit rates and product offering under review.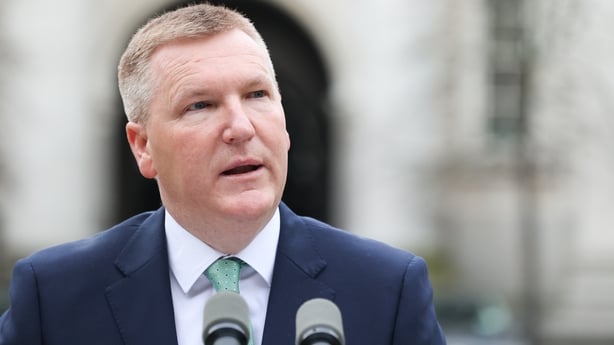 Minister for Finance Michael McGrath said the increase in interest rates on deposit accounts at AIB will be welcomed by many of the bank's customers.
He said it is a matter for other banks as to whether or not they wish to change their pricing also.
He said the move by AIB shows a positive impact for savers and added that people have a legitimate expectation of a reasonable return on their savings.
"And that rate of return would reflect changes in interest rates at ECB level and we have seen a move in that regard today."
He said the focus is on striking the "balance" in the upcoming budget to support businesses and households while not pushing inflation back up.
In recent weeks, Bank of Ireland announced that it is introducing a new SuperSaver account this month that will offer a special rate fixed rate of 1.5% on amounts of up to €2,500 per month for the first 12 months, after which it will default to the standard regular saver rate of 1%.